Battle for the base: What Conservatives think of Lewis – in a race against Poilievre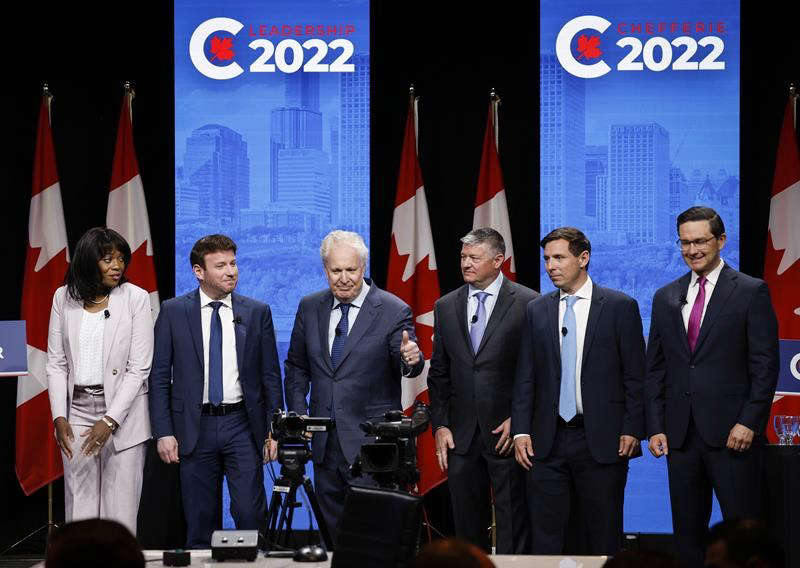 Many Conservatives watched as Lewis stuck mostly to prepared notes in that race's French debate. The event for the current race will take place in two weeks.
"I'm curious to see whether she's able to connect and articulate in the French language this time around," Schultz said.
Lewis's campaign said she's been taking lessons consistently since the last race.
Steve Outhouse, who is once again managing her campaign, acknowledged both she and Poilievre are in many ways fishing from the same pool of Conservative supporters.
"We see just as many people telling us they signed up at Pierre's rally, but are now voting for (Lewis)," he said in a statement.
"With multiple strong candidates, it is not a surprise that at this point the leadership race is still up for grabs."
A major difference for Lewis supporters, when comparing her to Poilievre and other candidates, is her social conservative outlook and the fact that she's upfront about it.
Lewis opposes abortion and in the last race told supporters about a decision she made not to terminate her pregnancy while in law school. She is also reviving what she calls her "no hidden agenda" platform, which includes promises to ban so-called sex-selective abortions and protect women from being coerced into the procedure — policies she believes even those who support abortion rights are more likely to accept.
In this race, she has questioned Poilievre about his own views on abortion and during Wednesday's English debate pressed him on whether he would allow caucus members to vote with their conscience.
Poilievre has said that a government led by him would not introduce or pass legislation restricting abortion, but would also allow Tory MPs to vote freely on the topic.
Saskatchewan MP Cathay Wagantall, a Lewis backer, recently sent an email to supporters arguing that while other leadership candidates "scrambled" to respond to a leaked U.S. Supreme Court draft decision that would overturn abortion rights in that country, Lewis's position was already clear.
"Let's elect a leader who already has a plan that will beat the Liberals when it comes to the issue they always used to divide," Wagantall wrote.
Other party members are more skeptical.
"As much as I disagree with it, we're not going to get away from it, " Carol Anderson said.
"I'd far rather see some other ideas debated and I don't think she will get elected just over that one policy."
In another email to supporters, New Brunswick MP Richard Bragdon talked up how Lewis was not a career politician.
Although most of the more than a dozen people who spoke to The Canadian Press said they were either fully supporting or likely backing Poilievre, some were still searching for more from him.
"He's got a bit of a combative style, which is entertaining. Is it prime ministerial?" asked Arlene Reid, from the nearby town of Drayden Valley.
Members Bob Silversides and Teresa Larsen, like many, were drawn to the popular Conservative through his commanding House of Commons performances and razor-sharp, slickly delivered messages on inflation and the economy. But they want to hear what he has to say on other topics.
"How are we going to handle these prescription programs and daycare programs, all of these things that are rolling out?" asked Silversides.
Larsen added: "Right now, he's saying the same message over and over again."
This report by The Canadian Press was first published May 13, 2022.
Stephanie Taylor, The Canadian Press
Court martial planned for soldier who criticized vaccine mandate, led march to Ottawa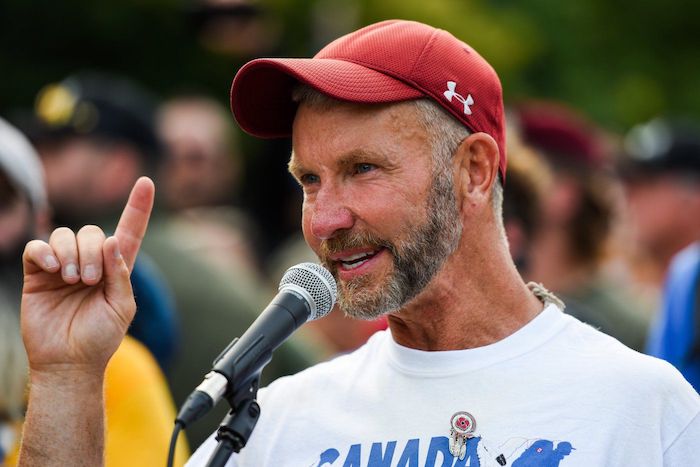 By Lee Berthiaume in Ottawa
The Canadian soldier who recently led a protest march to Ottawa is now facing a court martial for having spoken out against the federal government's COVID-19 vaccine requirements while wearing his uniform.
Warrant Officer James Topp was recently notified that he will be allowed to have his case heard in a military court instead of by his chain of command, according to the army reservist's civilian lawyer.
Phillip Millar says the decision represents a second about-face after the military initially offered his client a court martial when he was charged in February, only to rescind the offer and send his case to Topp's unit commanders.
"It's hard to know what they're doing, because I don't think they really know what they're doing," said Millar. "But now they're saying it's a court martial."
The decision raises the stakes for Topp, according to military law experts, as courts martial are allowed to impose heavier sentences against Armed Forces members than if they are tried by their chain of command in what is known as a summary trial.
Yet it also means he will be allowed to have legal representation at trial, which wouldn't have necessarily been the case if he was tried by his commanding officer, while his trial will receive much more public attention.
"The stakes are obviously going to be increased in a public-relations context," said retired lieutenant-colonel Rory Fowler, who is now a lawyer specializing in military law in Kingston, Ont.
The Department of National Defence did not respond to questions about whether Topp's case was changed from a court martial to summary trial and back again.
Topp was charged in February with two counts of conduct to the prejudice of good order and discipline after the army reservist appeared in uniform in two online videos criticizing vaccine requirements for military personnel and other federal employees.
Canadian Armed Forces members are severely restricted in the comments they can make while in uniform, particularly when it comes to criticizing government policies, in large part to protect the military from any perception of politicization.
Topp, who is now in the process of being released from the military, later led a months-long march from Vancouver that ended in Ottawa last week and was supported by many of the same organizers as this year's "Freedom Convoy."
He has since become a symbol of sorts for Canadians opposed to vaccines, vaccine mandates and perceived government overreach. Some Conservative MPs have also hitched their wagon to him, including leadership candidate Pierre Poilievre.
While Millar questioned the military's back and forth with his client, and said he planned to question the way Topp's charges were handled, he nonetheless welcomed the latest decision to allow a court martial.
That is because Topp will now be allowed to have a lawyer present during his trial, where Millar said he plans to call expert witnesses to question the need and efficacy of the military's vaccine requirement.
The requirement imposed by chief of the defence staff Gen. Wayne Eyre late last year remains in place even though a similar mandate for most other federal public servants has now been suspended.
"It opens the door for us to call witnesses about the decision to charge him," Millar said. "It opens the door for us to call experts on whether or not there was any science behind the mandate."
While the shift from a summary trial back to a court martial means Topp will be afforded an independent trial with legal representation, Fowler said it also means the army reservist faces potentially stiffer penalties if convicted.
Under a summary trial, commanding officers are largely restricted to handing down reprimands and fines. If he is found guilty by court martial, however, Topp faces the threat of dismissal from the military with disgrace and up to two years in prison.
Retired colonel Michel Drapeau said while there may be a number of reasons why the military opted to change the case from a summary trial back to a court martial, he believed the latter was the appropriate venue for hearing Topp's case.
"It provides for a trial in an open court with all Charter legal guarantees," Drapeau said in an email. "It also provides for the provision of free legal support to the member."
This report by The Canadian Press was first published July 5, 2022.
Tamara Lich breached conditions by appearing with fellow convoy leader: Crown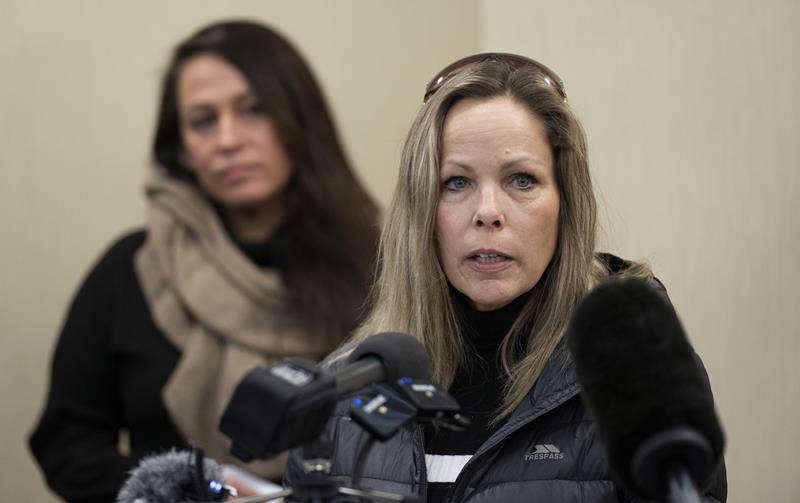 By Erika Ibrahim in Ottawa
The Crown is seeking to revoke bail for Tamara Lich, a leader of the "Freedom Convoy," after she appeared alongside a fellow organizer in an alleged breach of her conditions.
Lich was charged in February with mischief, obstructing police, counselling others to commit mischief and intimidation for her role in the massive protest against COVID-19 restrictions that gridlocked downtown Ottawa for more than three weeks.
She was released the next month with a long list of conditions, including an order not to communicate with key convoy organizers except through counsel or in the presence of counsel. She was also banned from using all social media.
Crown prosecutor Moiz Karimjee told an Ottawa court on Tuesday that Lich breached one of her conditions by being seen with fellow protest leader Tom Marazzo at a recent gala, where she accepted an award for organizing the protest.
He argued that she should be detained.
Lich's lawyer, Lawrence Greenspon, said he will contest the revocation of Lich's bail and seek her release with conditions.
Ottawa police Det. Chris Benson, who is the lead on Lich's case, told the court he reviewed video of Lich and Marazzo appearing together at the awards gala.
Greenspon asked Benson if he knew of any other evidence that Lich and Marazzo communicated before or after the brief interaction in the video, which took place in "less than three seconds."
He asked the detective if he was aware that some lawyers from the Justice Centre for Constitutional Freedoms were present, some of whom are acting as her lawyers in civil matters.
Benson said he believed a photograph showing Lich, Marazzo and others posing together at the award ceremony shows that she breached her conditions due to her physical closeness to him.
Lich monitored the hearing remotely from an Ontario detention centre, watching on video conference and listening in from a cellphone, her blond hair in a high bun.
Both Marazzo and Lich were key spokespeople of the winter convoy protest. Marazzo is also a leader of a group called Veterans 4 Freedom, which staged several rallies in Ottawa over the Canada Day weekend.
Police sought a Canada-wide arrest warrant for Lich for the alleged breach of her bail conditions and she was arrested last week in Medicine Hat, Alta., where she lives.
Benson said he oversaw Lich's transport from Alberta to Ottawa after she was arrested.
Lich's surety, whose identity is protected by a court-ordered publication ban, said they became aware of the photo of Lich and Marazzo a few days after the event, and immediately contacted Lich about it out of concern that a possible violation of bail conditions took place.
The surety explained that Lich assured them that legal counsel was present at the gala.
Greenspon pointed out the evidence brought against Lich to argue she broke the bail condition consists of a very brief congratulatory interaction between her and Marazzo, adding lawyers approved the photo and were just off-camera.
He argued Benson didn't provide any evidence that contradicted the terms of the bail conditions.
"These actions were so minimal as to amount to not being prosecuted, let alone convicted," he said.
The purpose of the bail condition was not to preclude the brief interaction and photo that took place, Greenspon said — rather, it was to prevent a similar event to the one that took place in Ottawa earlier this year. He argued the interactions in question do not risk reoffence.
The matter should have been brought to a judicial referral hearing or some other recourse rather than the Canada-wide warrant that has led to Lich being detained for nine days, he said, noting an email showing the Crown sought the expansion from an initial Ontario-wide warrant.
Justice of the Peace Paul Harris reserved his decision until the next court appearance on Friday.
Lich is charged for her role in the "Freedom Convoy" along with a co-accused, Chris Barber, who remains out on bail.
On Tuesday morning, Barber's lawyer was granted a publication ban on court documents showing Barber's cellphone communications, except for those with Lich.
This report by The Canadian Press was first published July 5, 2022.
—
This story was produced with the financial assistance of the Meta and Canadian Press News Fellowship.