Bankman-Fried charged with paying $40M bribe to China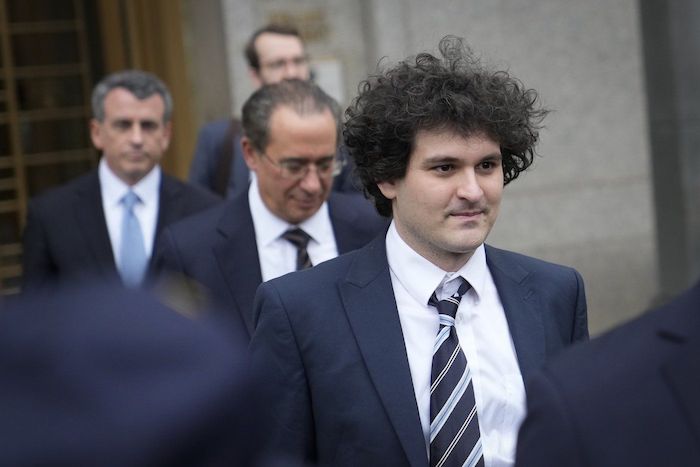 Samuel Bankman-Fried departs Manhattan federal court in New York on Feb. 9, 2023, in New York. Nishad Singh, a former FTX executive, pleaded guilty Tuesday, Feb. 28, 2023, to conspiracy and wire fraud charges as part of a deal to cooperate with federal prosecutors building their case against FTX founder Bankman-Fried in what authorities have dubbed one of the biggest frauds in history. (AP Photo/John Minchillo, File)
By Larry Neumeister in New York
NEW YORK (AP) — FTX founder Sam Bankman-Fried was charged with directing $40 million in bribes to one or more Chinese officials to unfreeze assets relating to his cryptocurrency business in a newly rewritten indictment unsealed Tuesday.
The charge of conspiracy to violate the anti-bribery provisions of the Foreign Corrupt Practices Act raises to 13 the number of charges Bankman-Fried faces after he was arrested in the Bahamas in December and brought to the United States soon afterward.
FTX filed for bankruptcy on Nov. 11, when it ran out of money after the cryptocurrency equivalent of a bank run. He has remained free on a $250 million personal recognizance bond that lets him stay with his parents in Palo Alto, California.
He has pleaded not guilty to charges that he cheated investors out of billions of dollars before his business collapsed.
The alleged bribes stemmed from the operation of Alameda Research, which is affiliated with FTX, Bankman-Fried's global cryptocurrency exchange.
The indictment said Chinese law enforcement authorities in early 2021 froze certain Alameda cryptocurrency trading accounts on two of China's largest cryptocurrency exchanges. The accounts, it said, contained about $1 billion in cryptocurrency.
Bankman-Fried understood that the accounts had been frozen by Chinese authoritIes as part of an ongoing probe of a particular Alameda trading counterparty, the indictment said.
After Bankman-Fried failed several attempts to unfreeze the accounts through the use of lawyers and lobbying, Bankman-Fried ultimately agreed to direct a multimillion dollar bribe to try to unfreeze the accounts, the indictment said.
The bribe payment of cryptocurrency then worth about $40 million was moved from Alameda's main trading account to a private cryptocurrency wallet in November 2021 and the frozen accounts were unfrozen at about the same time, the indictment said.
Meanwhile Tuesday, Bankman-Fried's lawyers also sent Judge Lewis A. Kaplan a new to limit him to a laptop and a phone and block him from using any other cellphones, tablets, computers, video games or "smart" devices with internet access other than electronic devices owned by his lawyers that he might need to prepare for trial.
Kaplan set a Thursday hearing in the case.
Nevada Legislators weigh plan to put MLB stadium on Las Vegas Strip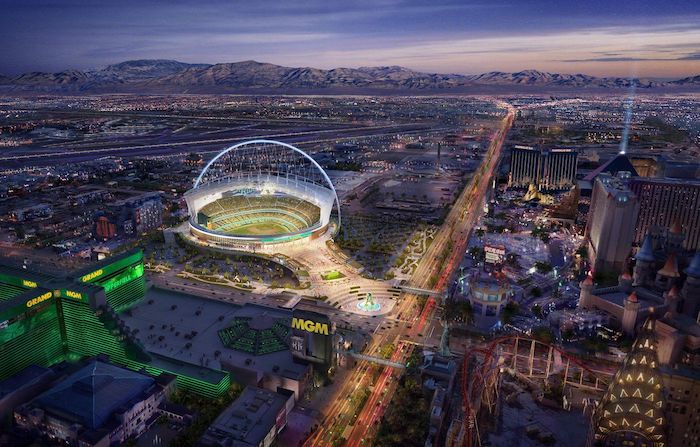 Minister reviewing CBC's mandate with eye to making it less reliant on advertising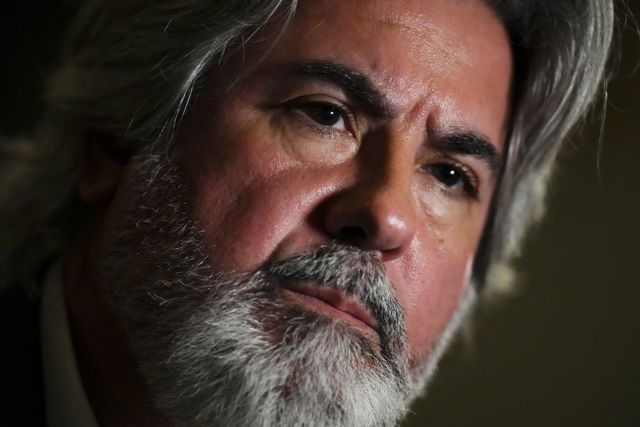 Canadian Heritage Minister Pablo Rodriguez is hinting that the Liberal government's online news bill could help the public broadcaster less reliant on advertising dollars. Rodriguez leaves a cabinet meeting on Parliament Hill in Ottawa on Tuesday, May 2, 2023. THE CANADIAN PRESS/Sean Kilpatrick
Heritage Minister Pablo Rodriguez is hinting that the Liberal government's online news bill could help the national public broadcaster become less reliant on advertising dollars.
Rodriguez says he has begun reviewing CBC/Radio-Canada's mandate, including ways the government can provide more funds to the public broadcaster.
Rodriguez's mandate letter from the prime minister says the goal in providing more money is to eliminate advertising during news and other public affairs shows.
During a House of Commons heritage committee meeting today, Rodriguez says the the CBC will financially benefit from passage of the online news act, also known as C-18.
The bill, being studied in the Senate, would require tech giants to pay Canadian media companies for linking to or otherwise repurposing their content online.
The parliamentary budget officer released a report last year that shows news businesses are expected to receive over $300 million annually from digital platforms when the online news bill becomes law.
This report by The Canadian Press was first published May 29, 2023.