Back to gravity: Russians talk about world's 1st space movie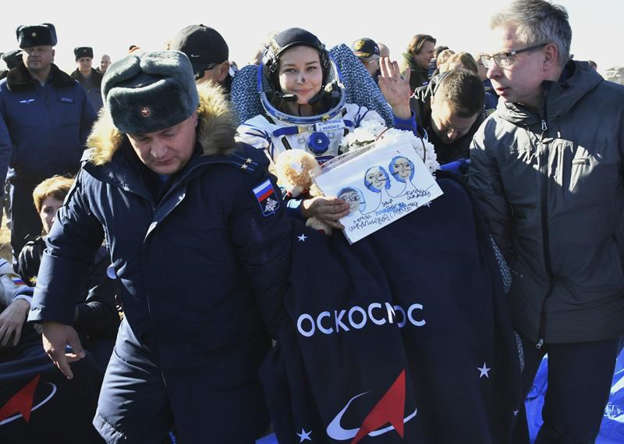 MOSCOW (AP) — A Russian actor and a film director who spent 12 days in orbit making the world's first movie in space said Tuesday they were so thrilled with their experience on the International Space Station that they felt sorry to leave.
Actor Yulia Peresild and director Klim Shipenko flew to the International Space Station in a Russian Soyuz spacecraft together with cosmonaut Anton Shkaplerov. After a stint on the station, they returned to Earth on Sunday with another veteran Russian cosmonaut, Oleg Novitskiy.
Peresild and Klimenko filmed segments of a movie titled "Challenge," in which a surgeon played by Peresild rushes to the space station to save a crew member who needs an urgent operation in orbit. Novitskiy, who flew the film crew home, stars as the ailing cosmonaut in the movie.
Speaking to reporters via video link Tuesday, 37-year-old Peresild lamented that a busy filming schedule left little chance to enjoy the views.
"We realized only a day before the departure that we didn't spend enough time looking in the windows," she said. "I had a mixed feeling. On the one hand, it felt like an eternity but on the other hand it felt like we just arrived and immediately need to return."
Peresild and Shipenko said they were feeling fine but still were having some trouble adapting to the pull of gravity.
"We have to learn again how to walk," Peresild said, adding that she still instinctively tries to attach various items with Velcro to prevent them from floating away.
She said she slept very well in orbit and four hours of sleep were enough to have a good rest.
Shipenko, 38, who has made several commercially successful movies, said he filmed over 30 hours of movie material on board the space station.
"Of course, it posed both artistic and technical challenges," he said.
Shipenko, who will continue the shooting on Earth after filming the movie's space episodes, said the film's release date would be announced next year.
Dmitry Rogozin, head of the Russian state space corporation Roscosmos, was a key force behind the movie project, describing it as a chance to burnish the nation's space glory and rejecting criticism from some Russian media over the efforts spent on it.
Before Russia took the lead in feature filmmaking in space, NASA had talked to actor Tom Cruise about making a movie in orbit.
NASA confirmed last year that it was in talks with Cruise about filming on the International Space Station with SpaceX providing the lift. In May 2020, it was reported that Cruise was developing the project alongside director Doug Liman, Elon Musk and NASA.
Vladimir Isachenkov, The Associated Press
Europe faces 'unprecedented risk' of gas shortage, IEA says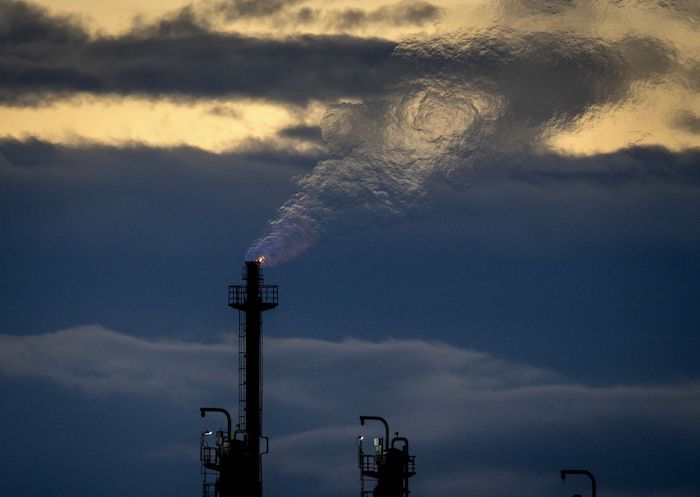 By David Mchugh
Europe faces "unprecedented risks" to its natural gas supplies this winter after Russia cut off most pipeline shipments and could wind up competing with Asia for already scarce and expensive liquid gas that comes by ship, the International Energy Agency said.
The Paris-based IEA said in its quarterly gas report released Monday that European Union countries would need to reduce use by 13% over the winter in case of a complete Russian cutoff amid the war in Ukraine. Much of that cutback would have to come from consumer behavior such as turning down thermostats by 1 degree and adjusting boiler temperatures as well as industrial and utility conservation, the group said.
The EU on Friday agreed to mandate a reduction in electricity consumption by at least 5% during peak price hours.
Just a trickle of Russian gas is still arriving in pipelines through Ukraine to Slovakia and across the Black Sea through Turkey to Bulgaria. Two other routes, under the Baltic Sea to Germany and through Belarus and Poland, have shut down.
Another hazard in the study was a late winter cold snap, which would be particularly challenging because underground gas reserves flow more slowly at the end of the season due to less gas and lower pressure in the storage caverns. The EU has already filled storage to 88%, ahead of its goal of 80% before winter. The IEA assumed 90% would be needed in its Russian cutoff scenario.
Businesses in Europe have already cut back natural gas use, sometimes simply by abandoning energy-intensive activity such as making steel and fertilizer, while smaller businesses like bakeries are feeling a severe crimp in their costs.
High prices for gas, which is used for heating homes, generating electricity and a host of industrial processes are feeding through to record consumer inflation of 10% in the 19 EU member countries that use the euro and sapping so much consumer purchasing power that economists predict a recession at the end of this year and the beginning of next.
European governments and utilities have made up much of the Russian shortfall by purchasing expensive supplies of liquefied natural gas, or LNG, that comes by ship from countries such as the U.S. and Qatar and by obtaining increased pipeline supply from Norway and Azerbaijan.
The goal is to prevent storage levels from falling so far that governments must ration gas to businesses. Gas storage must remain above 33% for a secure winter, according to the IEA, while levels below that risk shortages if there's a late cold snap.
Lower levels also would make it harder for Europe to refill storage next summer, while higher reserves from conservation would help lower extremely high prices.
European leaders say the cutback in Russian gas is energy blackmail aimed at pressuring governments over their support for Ukraine and sanctions against Moscow.
Since Russia halted flows this month through the Nord Stream 1 pipeline running under the Baltic Sea to Germany, it and the parallel Nord Stream 2 — built but never operated after Germany refused to certify it — were damaged in underwater explosionsthat European governments say are sabotage.
Demand for liquefied gas has driven up prices and tightened supply to the extent that poorer countries in Asia cannot afford it. Bangladesh is experiencing widespread power blackouts, while Pakistan faces rolling blackouts and has introduced reduced working hours for shops and factories to save electricity.
"Interregional competition in LNG procurement may create further tension, as additional European needs would put more pressure on other buyers, especially in Asia, and conversely cold spells in Northeast Asia could limit Europe's access to LNG," the agency said.
The gas crisis in Europe has also deprived Asian countries of the limited number of floating regasification terminals, which were expected to play a major role in LNG imports in Southeast Asia. Europe has secured 12 of the vessels and plans another nine.
MLB playoff primer: Things to know as postseason nears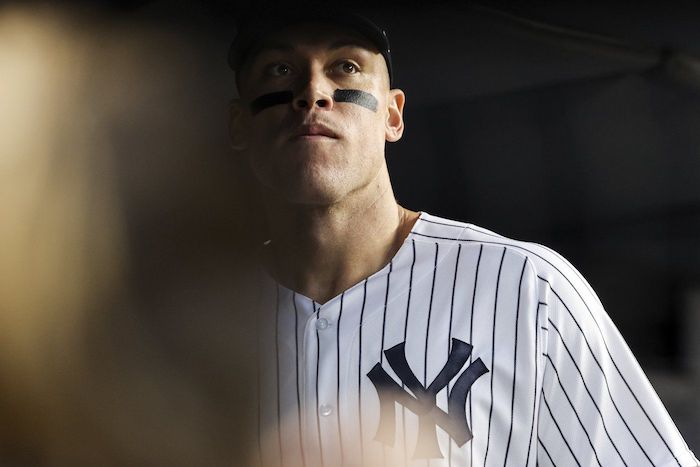 By David Brandt
Major League Baseball's postseason has a little more heft this season.
The playoffs are rapidly approaching, with the final regular season games set for Oct. 5. The postseason begins two days later with a field of 12 teams — up from last year's 10 — and includes a best-of-three format for the opening wild-card round.
An expanded postseason could lead to some spicy early postseason matchups. San Diego's newly acquired slugger Juan Soto against the defending World Series champion Braves? Ageless star Albert Pujols and the Cardinals against Bryce Harper, Kyle Schwarber and the Phillies?
Both are possibilities depending on results in the season's final week.
MLB's new wild-card format is similar to the one currently used in college baseball for the NCAA Super Regional round: The three games will be scheduled on three consecutive days from Oct. 7-9 at the higher seed's field. The first team that gets two wins advances.
After that, the playoffs will be business as usual. The division series will be best-of-five, while the league championship series and World Series will be best-of-seven.
Here's a little more information about baseball's bulked-up postseason:
WHAT'S NEW IN BASEBALL'S WILD-CARD ROUND?
The best-of-three wild card format is a change from the sudden death one-game format that's been in place since 2012.
Six teams each from the American League and National League will qualify for the postseason, including the three division winners in each league. The three wild-card teams in each league will be the teams with the best record that didn't win their division.
The top two teams with the best records in each league will get a bye and don't have to play in the wild-card round. Those four teams get a few days of rest. Right now, that would be the Astros and Yankees in the American League and the Dodgers and Braves in the National League.
The wild-card round will feature four series: The No. 6 seed will play at the No. 3 seed in both the AL and NL. The No. 5 seed will play at the No. 4 seed.
WHY ARE THE PLAYOFFS STARTING LATE?
October's postseason festivities will bleed into November before a champion is crowned.
That's mostly because of the sport's labor strife that resulted in a work stoppage over the winter. It delayed the beginning of spring training and pushed the regular season back about a week. Baseball players and owners salvaged the usual 162-game season, but to do that, they had to move opening day from March 31 to April 7.
Some of the games originally scheduled for the first week of the season were moved to the end, meaning a season that was originally scheduled to end on Oct. 2 instead ends on Oct. 5.
Hence, a late start to the playoffs.
WHAT HAPPENED TO BASEBALL TIEBREAKER GAMES?
Game No. 163 is one that lives in baseball lore. Bucky Dent's homer for the Yankees in 1978. Matt Holliday's game-winning run in the 13th inning for the Rockies in 2007.
Those days are gone.
If there's a tie for one of the playoff spots, mathematical tiebreakers will be used instead of an extra game. The first will be the head-to-head record between the two teams involved.
If that can't handle the stalemate, the team with the best intra-divisional record will win the tiebreaker. If that doesn't work, the process continues with more and more convoluted solutionsuntil a resolution is reached.
It's unlikely tiebreakers will be needed in the American League, but keep an eye on the National League. The Braves and Mets are locked in a tight race for the NL East, while the Brewers and Phillies are in a battle for the final NL wild-card spot.
WHO ARE THE FAVORITES?
Great question.
The Los Angeles Dodgers have been dominant all season with a lineup that includes Mookie Betts, Trea Turner, Will Smith and Freddie Freeman. They could top 110 wins this season during the final week.
Over in the American League, the Houston Astros have already topped 100 wins as well. They've got a loaded lineup that includes Jose Altuve, Alex Bregman and Yordan Alvarez, along with potential AL Cy Young winner Justin Verlander.
New York's teams should figure into the mix as well. The Yankees were cruising for much of the season — led by star Aaron Judge's 61-homer campaign — but have just a 30-31 record since the All-Star break. The Mets have one of the league's deepest pitching staffs, with two aces on top in Jacob deGrom and Max Scherzer.
___
More AP MLB: https://apnews.com/hub/MLB and https://twitter.com/AP_Sports