B.C. MLA slams Leonardo DiCaprio for 'misinformed' support of pipeline opposition
In a series of tweets, Skeena BC Liberal MLA Ellis Ross called out Hollywood heavyweight Leonardo DiCaprio for his allegedly "misinformed" comment in support of the Wet'sutwet'en Coastal GasLink (CGL) pipeline opposition.
"You have no idea what you're talking about," Ross told DiCaprio on Twitter. "Give me a call. I'll tell you the other side of the story as an Aboriginal leader who was on the front of this project from day one."
Ross's comments were a response to the American actor's own tweet in which he highlighted the pipeline opposition in northwest B.C. to his 19.4 million followers on Twitter and shared a video of the RCMP raid posted by the Gidimt'en Checkpoint group.
"After setting up a blockade to protect their land, community, and sacred headwaters Wedzin Kwa from Coastal GasLink's planned fracked gas pipeline, the Wet'suwet'en Nation has faced militarized raids from the RCMP. We must protect the rights of land defenders," read DiCaprio's Nov. 22 tweet.
This is not the first time DiCaprio has been vocal about environmental issues in B.C. Back in June, he joined a list of celebrities and tweeted in support of protecting old-growth forests in the province in wake of the Fairy Creek blockades on Vancouver Island.
The CGL pipeline opposition gained worldwide attention after videos of RCMP arresting people who had set up blockades near Houston mid-November went viral on the internet.
Pipeline opponents have repeatedly stressed on the environmental concerns of the pipeline being built under the Wedzin Kwa (Morice River), without consent from hereditary chiefs. The 670-kilometre-long CGL pipeline in northwestern B.C. by TC Energy is being built to deliver natural gas from the Dawson Creek area to the LNG Canada facility in Kitimat.
Ross, who was the former chief councillor for the Haisla Nation on whose territory the LNG Canada terminal is being built, has been vocal about his support for resource development economies for First Nations.
The BC Liberal Leadership candidate used this opportunity to speak out in support of the $40 billion LNG Canada project.
Since his initial Twitter response, Ross penned an open letter to Leonardo DiCaprio published in the National Post where he further elucidated on the many reasons why the actor is "wrong."
"By encouraging illegal activity in the name of "conservation" you [DiCaprio] are, in reality, harming the hard-working people — Indigenous and non-Indigenous — who are leading the way on providing environmentally sustainable solutions for my province," read a statement from the letter.
Binny Paul, Local Journalism Initiative Reporter, Terrace Standard
Louie Anderson, Emmy-winning comedian, dies at 68
LOS ANGELES (AP) — Louie Anderson, whose more than four-decade career as a comedian and actor included his unlikely, Emmy-winning performance as mom to twin adult sons in the TV series "Baskets," died Friday. He was 68.
Anderson died at a hospital in Las Vegas of complications from cancer, said Glenn Schwartz, his longtime publicist. Anderson had a a type of non-Hodgkin lymphoma, Schwartz said previously.
Anderson won a 2016 Emmy for best supporting actor for his portrayal of Christine Baskets, mother to twins played by Zach Galifianakis. Anderson received three consecutive Emmy nods for his performance.
He was a familiar face elsewhere on TV, including as host of a revival of the game show "Family Feud" from 1999 to 2002, and on comedy specials and in frequent late-night talk show appearances.
Anderson voiced an animated version of himself as a kid in "Life With Louie." He created the cartoon series, which first aired in prime time in late 1994 before moving to Saturday morning for its 1995-98 run. Anderson won two Daytime Emmy Awards for the role.
He made guest appearances in several TV series, including "Scrubs" and "Touched by an Angel," and was on the big screen in 1988′s "Coming to America" and in last year's sequel to the Eddie Murphy comedy.
Anderson also toured regularly with his stand-up act and as a stand-up comedian.
Lynn Elber, The Associated Press
No national security issue in Chinese takeover of Canadian lithium company: Liberals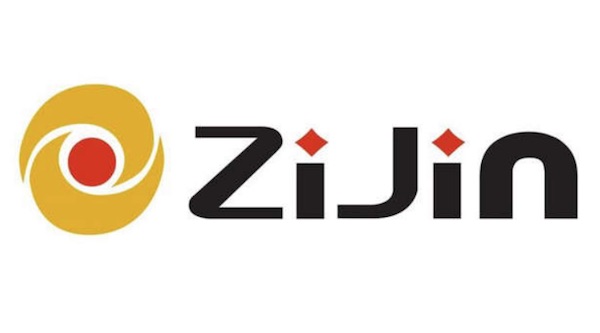 OTTAWA — The pending takeover of a Canadian lithium mining company by a Chinese state-owned company raises no national security concerns, federal Liberals argued Thursday.
Liberal MP Andy Fillmore, parliamentary secretary to Industry Minister François-Philippe Champagne, told a House of Commons committee that the Industry Department reviewed last fall the proposed takeover of Neo Lithium Corp. by China's Zijin Mining Group Ltd.
That review concluded that Neo Lithium is "really not a Canadian company," he told the industry committee, describing it as an Argentine company with directors in the United Kingdom and only three Canadian employees "on paper."
He said the only reason Neo Lithium "had any Canadian toehold whatsoever," was to get on the Toronto Stock Exchange in a bid to raise money for what Fillmore called an "increasingly dubious appearing" mine development project in Argentina.
Moreover, he said that project involves lithium carbonate, not the lithium hydroxide used to manufacture batteries that are critical for electric vehicles.
For those reasons, Fillmore said a formal national security review of the takeover was deemed unnecessary.
"These are the things they found, right? That in fact it's not a relevant lithium to Canada's national security interests and it's not really a Canadian company."
However, Conservative MP Ed Fast, who had called for the emergency committee meeting to find out why no formal security review was done, said it's "just false" to say Neo Lithium is not a Canadian company.
And he noted that the company's own website touts the mine as "the pre-eminent lithium brine asset in the world" to meet surging global demand for electric vehicle batteries.
"It goes without saying but bears restating that critical minerals such as lithium are a strategic asset, not only for Canada but for the world, and will play a critical role in driving our future prosperity and in meeting our environmental objectives," Fast said.
While the mine in question is in Argentina, Fast argued that it is incumbent on Canada and other "free-trading, rules-following allies" to ensure the global critical minerals industry is not monopolized by one country, especially one whose interests "are sometimes hostile toward ours."
China currently dominates the world's supply of lithium and batteries.
Conservative MP Tracy Gray further argued that lithium carbonate can be converted into lithium hydroxide for use in batteries.
But Fillmore countered that the conversion process involves additional costs and "significant environmental implications," which is why lithium hydroxide is preferred.
"I could probably make a passable hat using my socks but I'd much rather wear a hat," he said.
Thursday's meeting was called to consider a motion by Fast, calling for the committee to hold six meetings to explore the Neo Lithium takeover and whether a formal national security review should have been conducted.
In the end, committee members unanimously agreed to a Bloc Quebecois compromise to hold two meetings on the subject next week. The steering subcommittee, which is also to meet next week to set the committee's agenda for the coming months, could decide to schedule more meetings on Neo Lithium.
This report by The Canadian Press was first published Jan. 20, 2022.
Joan Bryden, The Canadian Press