AP Top 25 Movies: Breaking down our panelists' picks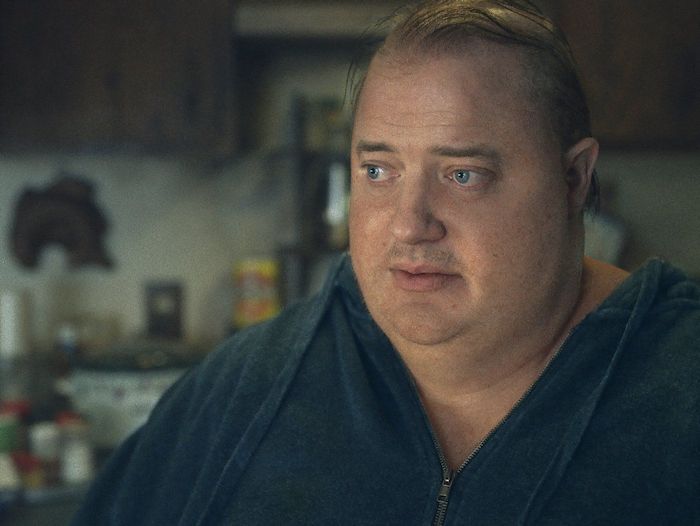 By Lindsey Bahr
Fiercely original films, female-focused stories and theatrical-first releases had the clear edge in The Associated Press's inaugural Top 25 Movies list, released Thursday and topped by Searchlight Pictures' "The Banshees of Inisherin."
In a cinematic landscape where it often seems only franchise films have a shot at traditional box office success, the top five films on the AP's list were all original — and most did find robust audiences in theaters, despite the fact that moviegoing has yet to return to pre-pandemic levels.
Writer-director Martin McDonagh's dark comedy about feuding friends in Ireland has been a clear favorite of critics' groups and industry voting bodies since its decorated debut at the Venice Film Festival in September. The Colin Farrell and Brendan Gleeson starrer continues to find new audiences now that it's available on streaming.
Second place went to the year's Cinderella story, Daniel Kwan and Daniel Scheinert's anarchic, multiverse-hopping "Everything Everywhere All At Once," an A24 release starring Michelle Yeohand Ke Huy Quan that became a word-of-mouth sensation.
Focus Features' "Tár," Todd Field's challenging classical music drama with Cate Blanchett, placed third. It's the only film in the top five that has struggled at the box office.
Although the top three may sound like many critics' lists, things took a representative, crowd-pleasing turn with the next several films. Jordan Peele's movie thriller sendup "Nope" snagged fourth place and Gina Prince-Bythewood's throwback action epic "The Woman King" rounded out the top five. Both are major studio films (Universal and Sony respectively) from Black directors with Black actors in the lead.
The list also included the biggest blockbusters of the year, "Top Gun: Maverick" (No. 7) and "Avatar: The Way of Water" (No. 16, tied); big studio releases like Steven Spielberg's semi-autobiographical "The Fabelmans" (No. 8) and Baz Luhrmann's "Elvis" (No. 14) and myriad international films like the Telugu-language musical epic "RRR," prominently featured at No. 6.
Netflix did break into the top 10 with a crowd-pleaser of its own: Rian Johnson's starry, comedic whodunit "Glass Onion: A Knives Out Mystery."
Female-directed films centered on women's stories were also prominently represented. In addition to "The Woman King," with Viola Davis as an Agojie warrior, Sarah Polley's "Women Talking,"with Claire Foy, Rooney Mara and Jessie Buckley playing women of an isolated, conservative religious community, landed in ninth place. Charlotte Wells' acclaimed, semi-autobiographical father-daughter film "Aftersun" settled in 11th place, followed closely in 15th by Laura Poitras' Venice Film Festival-winning "All the Beauty and the Bloodshed" about activist and photographer Nan Goldin — the only documentary in the top 25.
Further down the list were two very different biopics exploring systems of injustice — "She Said" (No. 19), about the New York Times reporters who exposed the sexual misconduct allegations against Harvey Weinstein, and "Till" (No. 22) about Mamie Till-Bradley, the mother of the slain 14-year-old Emmett Till.
With seven films from female directors, accounting for 28% of the list, representation is slightly better than the industry as a whole, which — according to a recent study by San Diego State University — was at 24% for the top grossing films of 2022. Nine films were also directed by non-white directors.
Two prestigious offerings that left critics quite divided, Darren Aronofsky's "The Whale," featuring Brendan Fraser as a 600-pound man, and Damien Chazelle's "Babylon," a sprawling and raucous film about Hollywood in the silent film era starring Margot Robbie and Brad Pitt, made the list. "The Whale" tied with the "Avatar" sequel for 16th place, while "Babylon" placed 18th.
Many genres were represented in the top 25, including horror ("Nope") and satire with "Triangle of Sadness" (No. 21). "Glass Onion" (No. 10) wasn't the only mystery in the bunch; there was also the Korean noir "Decision to Leave" (No. 12), as well as two stop-motion animation offerings ( "Guillermo del Toro's Pinocchio" at No. 13 and "Marcel the Shell with Shoes On" at No. 20).
Movies also hailed from many countries around the world including Poland, with Jerzy Skolimowski's dark donkey-centered fable "EO" at No. 23, and Iran with Jafar Panahi's "No Bears," which rounded out the list at No. 25.
Panahi's film has been as acclaimed as any on the list, and topped several prominent film critics' best of lists for the year. Its relatively lower ranking is perhaps due in part to a later release date — Dec. 23, when the panelists' ballots were due — and its more limited availability to critics outside of major markets like New York and Los Angeles.
All told, 176 unique movies received votes from 26 panelists.Films that just missed the Top 25 included, in order, "Emily the Criminal," "The Batman," "The Menu," "Bones and All" and "Black Panther: Wakanda Forever."
At the bottom of the list, with one point each, were several starry ensembles from high-profile directors: David O. Russell's "Amsterdam" and Noah Baumbach's "White Noise." Both were technically bested by "Jackass Forever," which got two points total.
___
For more on AP Top 25 Movies, including a breakdown of the votes and individual ballots, visit our hub at https://apnews.com/hub/ap-top-25-movies.
The Negation of Reality in Roald Dahl's Literary Classic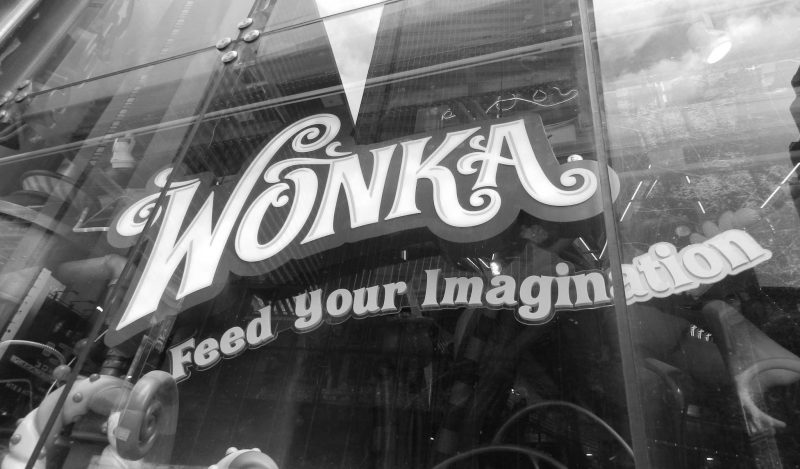 BY
THORSTEINN SIGLAUGSSON
Last weekend it was reported how books by the popular children's book author, Roald Dahl, are now being republished after significant changes to the texts. According to The Guardian, the changes are only about removing "offensive language" from his books. The Roald Dahl Story Company says the changes are minor and only about making the text more accessible and "inclusive" to modern readers.
Gerald Posner covered the issue on February 19th, citing a few examples of changes, which are certainly not minor; entire paragraphs are removed or altered beyond recognition. There are hundreds of changes, Posner says, agreeing with writer Salman Rushdie who has called these changes "absurd censorship."
Nick Dixon has published a short piece on the matter in the Daily Skeptic, pointing out how some of the changes make Dahl's text lifeless and flat and how all humour is carefully removed. Example from Matilda: "Your daughter Vanessa, judging by what she's learnt this term, has no hearing organs at all" becomes "Judging by what your daughter Vanessa has learnt this term, this fact alone is more interesting than anything I have taught in the classroom."
In other cases, the meaning simply disappears: "It nearly killed Ashton as well. Half the skin came away from his scalp" becomes "It didn't do Ashton much good." Some of the changes are outright absurdly silly, considering when the original text was written. One example Dixon takes: "Even if she is working as a cashier in a supermarket or typing letters for a businessman" becomes "Even if she is working as a top scientist or running a business."
"Mother" becomes "parent," "man" becomes "person," and "men" become "people." "We eat little boys and girls" becomes "We eat little children." Boys and girls have no right to exist anymore, no more than mothers or fathers; biological sex is prohibited. But the censors, sarcastically called Inclusive Minds, don't seem to be bothered by the practice of eating children.
References to authors currently banned for unfashionable beliefs are removed or changed. Joseph Conrad becomes Jane Austen. Rudyard Kipling becomes John Steinbeck.
Nothing is mild enough to escape the watchful eyes of the censors, Dixon says, noting how "Shut up, you nut!" becomes "Ssshhh!" and "turning white" becomes "turning quite pale." To the "inclusive," "white" is a forbidden word of course.
Suzanne Nossel, president of the American branch of the PEN writers' organization, expresses her dismay in an interview with the Washington Post. "Literature is meant to be surprising and provocative," Nossel says, explaining how attempts at purging texts of words that might offend someone "dilute the power of storytelling."
Roald Dahl is by no means uncontroversial. But his stories are the actual stories he wrote. The watered down and sanitised texts of the censors are simply no longer the author's stories.
Or, as Posner concludes: "Words matter. The problem is that the Dahl sensitivity censorship sets a template for other hugely successful author franchises. Readers should know that the words they read are no longer the words the author wrote."
The destruction of Roald Dahl's books is yet another sign of the all-pervasive negation of reality we now face. We see this negation all around us, in literature, history, politics, economics, even in the sciences. Objective reality gives way to subjective experience, emotions, or preferences in place of what is true.
It gives way, in fact, to radical subjectivism, which might just be the logical, yet contradictory conclusion of the victorious march of individualism in the West over the past few decades. It gives way, until all our common points of reference are gone, until our common sense has all but disappeared; until, atomised, lonely, incapable of meaningful communication, we no longer share a society. What takes its place will surely be no fairy tale.
And what better example of this negation of reality than the Guardian's headline, whereby the total destruction of the work of a beloved author becomes "removing offensive language" in a few places?
Republished from the author's Substack
Visitors can see famed Florence baptistry's mosaics up close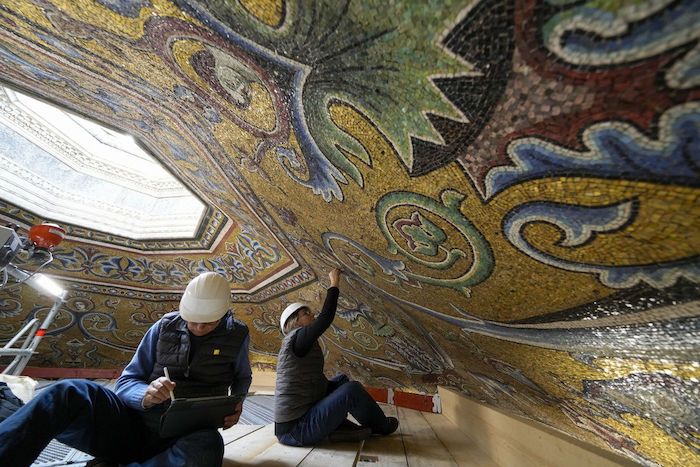 By Francesco Sportelli in Florence
FLORENCE, Italy (AP) — Visitors to one of Florence's most iconic monuments — the Baptistry of San Giovanni, opposite the city's Duomo — are getting a once-in-a-lifetime chance to see its ceiling mosaics up close thanks to an innovative approach to a planned restoration effort.
Rather than limit the public's access during the six-year cleaning of the vault, officials built a scaffolding platform for the art restorers that will also allow small numbers of visitors to see the ceiling mosaics at eye level.
"We had to turn this occasion into an opportunity to make it even more accessible and usable by the public through special routes that would bring visitors into direct contact with the mosaics," Samuele Caciagli, the architect in charge of the restoration site, said.
In an interview with The Associated Press, Caciagli called the new scaffolding tour of the baptistry vault "a unique opportunity that is unlikely to be repeated in the coming decades."
The scaffolding platform sprouts like a mushroom from the floor of the baptistry and reaches a height of 32 meters (105 feet) from the ground. Visits are set to start Feb. 24 and must be reserved in advance.
The octagonal-shaped baptistry is one of the most visible monuments of Florence. Its exterior features an alternating geometric pattern of white Carrara and green Prato marble and three great bronze doors depicting biblical scenes.
Inside, however, are spectacular mosaic scenes of The Last Judgment and John the Baptist dating from the 13th century and created using some 10 million pieces of stone and glass over 1,000 square meters of dome and wall.
The six-year restoration project is the first in over a century. It initially involves conducting studies on the current state of the mosaics to determine what needs to be done. The expected work includes addressing any water damage to the mortar , removing decades of grime and reaffixing the stones to prevent them from detaching.
"(This first phase) is a bit like the diagnosis of a patient: a whole series of diagnostic investigations are carried out to understand what pathologies of degradation are present on the mosaic material but also on the whole attachment package that holds this mosaic material to the structure behind it," Beatrice Agostini, who is in charge of the restoration work, said.
The Baptistry of San Giovanni and its mosaics have undergone previous restorations over the centuries, many of them inefficient or even damaging to the structure. During one botched effort in 1819, an entire section of mosaics detached. Persistent water damage from roof leaks did not get resolved until 2014-2015.
Roberto Nardi, director of the Archaeological Conservation Center, the private company managing the restoration, said the planned work wouldn't introduce any material that is foreign to the original types of stone and mortar used centuries ago.
"It is a mix of science, technology, experience and tradition," he said.
The origins of the baptistry are something of a mystery. Some believe it was once a pagan temple, though the current structure dates from the 4th or 5th centuries.