Alberta UCP leadership hopefuls split on idea of provincial police to replace RCMP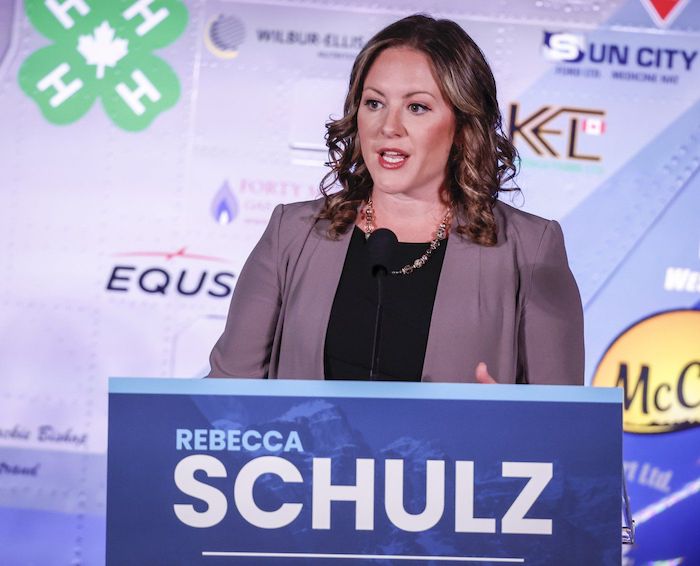 By Dean Bennett
The seven candidates running to be the next United Conservative Party leader and premier are split on whether Alberta should bring in its own provincial police force.
Four of them told a debate Thursday that it's not a plan they would pursue right now.
"Not at this time," candidate Rebecca Schulz said to applause from local leaders at the Alberta Municipalities annual meeting in Calgary.
"It is not supported by the vast majority of municipalities. And it is not something that has really come up on anybody's doorstep as I've travelled Alberta."
Schulz said more must be done to address rural crime response time and security in cities, but added that could be addressed immediately by spending more money on specialized crime units and rural police initiatives.
Danielle Smith said the goal is better policing without extra cost and that more systemic change is needed to help police deal with a high number of mental health and addiction cases.
"I would want to move immediately with augmenting our current (RCMP) policing," said Smith.
Travis Toews said he is in favour of a provincial police service to better fight crime but understands municipalities worry about being saddled with onerous costs.
"I know you're concerned about having to pick up a larger portion of the tab," said Toews, promising to work with local leaders on a solution.
Leela Aheer said not enough consultation has been done with municipalities and there is not enough detail on how it will be paid for.
"There has been absolutely no information about funding, and it's bizarre how this information has come across all of our desks," said Aheer.
"We will talk about this and we will go forward, but I do not support it at this time."
Brian Jean said the issue is bigger than more police officers and must also include stopping "the revolving door of criminals through our justice system."
Jean added, "I commit to not removing the RCMP from Alberta."
Todd Loewen said about six in 10 Albertans already receive police service by non-RCMP officers and the rest should at least have the option to pursue the same deal.
"I do support a provincial police force. But do I believe municipalities should pay for it? No," said Loewen.
Rajan Sawhney characterized the provincial police force proposal as a solution in search of a problem and said more consultation is needed.
"I absolutely do not support an Alberta provincial police force," said Sawhney. "I haven't heard one elected official actually speak in support of it.
"We're trying to jump to a solution to a problem that has not been fairly articulated."
The Alberta Municipalities represents and speaks for villages, towns and cities in the province.
Alberta Municipalities president Cathy Heron said they don't support the current model proposed by the government last fall.
But Heron said they are open to a deeper dive on different options, perhaps-hybrid models and ways to better treat root causes of crime.
"We would be open to a conversation about a provincial police force — just not the one that was proposed," Heron said in an interview.
Earlier this year, the Rural Municipalities of Alberta said it supports keeping the RCMP and opposes the idea of a provincial police force because the government has failed to demonstrate how it would increase service levels in rural areas.
Premier Jason Kenney's government is still investigating whether to pursue a plan to replace Mounties, who currently carry out their duties in rural areas and some smaller cities.
A third-party consultant's report released last October estimates it costs Alberta about $500 million a year for the RCMP. The federal government chips in $170 million under a cost-sharing agreement. The report said if Alberta decides to go it alone, it would cost about $735 million each year, on top of $366 million in startup costs.
But it said there is potential for more cost-effective law enforcement by using existing human resources and the government's financial services to save money, and by drafting agreements with municipal forces to share specialized services.
UCP members will select a new leader to replace Kenney on Oct. 6.
This report by The Canadian Press was first published Sept. 22, 2022.
— with files from Colette Derworiz in Calgary
TC Energy shuts down Keystone pipeline system after leak in Nebraska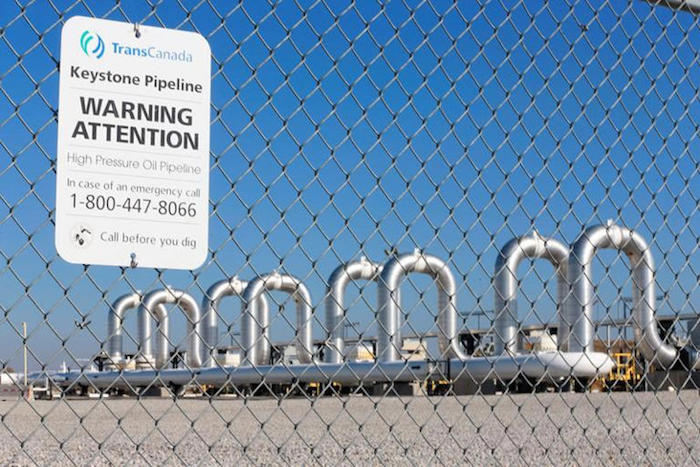 CALGARY — TC Energy Corp. says it has shut down its Keystone pipeline after a leak in Nebraska.
The company says it has mobilized people and equipment in response to a confirmed release of oil into a creek, about 32 kilometres south of Steele City, Neb.
TC Energy says an emergency shutdown and response was initiated Wednesday night after a pressure drop in the system was detected.
It says the affected segment of the pipeline has been isolated and booms have been deployed to prevent the leaked oil from moving downstream.
The Keystone pipeline system stretches 4,324 kilometres and helps move Canadian and U.S. crude oil to markets around North America.
TC Energy says the system remains shutdown as its crews respond and work to contain and recover the oil.
This report by The Canadian Press was first published Dec. 8, 2022.
Companies in this story: (TSX:TRP)
The Canadian Press
Two deputy chief medical officers resign from their positions with Alberta Health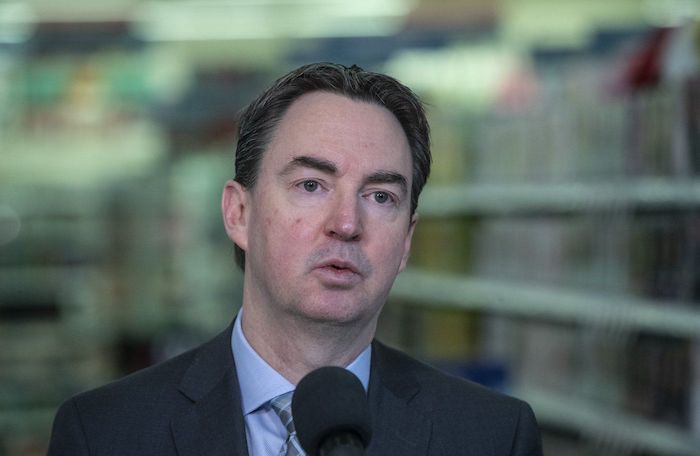 Edmonton – Alberta's two deputy chief medical officers of health are leaving their roles — less than a month after Dr. Deena Hinshaw was removed as the province's top doctor.
Health Minister Jason Copping confirmed during question period Wednesday that both of the doctors have submitted letters of resignation.
"They are still continuing to work at this point in time," he said in the legislature. "We are in the process of actually looking to fill those roles."
A statement from Alberta Health said Dr. Rosana Salvaterra and Dr. Jing Hu, who are listed as public health physicians on the department's website, have given notice.
When reached by her department email, Salvaterra responded: "Unfortunately, we are not able to comment."
She later added that she respects and admires both Dr. Hinshaw and Dr. Hu.
"They are brilliant, hard-working, and compassionate public health physicians and I consider myself fortunate to have had the opportunity to work alongside them for these past 14 months."
Salvaterra, who has extensive public health experience including as the medical officer of health for Peterborough, Ont., joined the office in October 2021.
Her career in public health includes work in "the COVID-19 response, mental health, the opioid response, women's health, poverty reduction, health equity, community food security and building stronger relationships with First Nations."
Hu's out-of-office message said her "last day at work with Alberta Health was Nov. 18, 2022," and noted she wouldn't have access to the department email after that date.
She got extensive training in China and at the University of Calgary before joining the health department in January 2020.
Their resignations came within a month of Hinshaw, who became the face of Alberta's public health response to the COVID-19 pandemic, being removed from her position.
Hinshaw was replaced by Dr. Mark Joffe, a senior executive member of Alberta Health Services, on an interim basis.
"Dr. Joffe will be supported by medical officers of health within AHS, by other staff in the Office of the Chief Medical Officer of Health, and by the Public Health Division," said the statement from Alberta Health late Wednesday.
"We expect these changes to have no impact on the department's and Dr. Joffe's ability to meet the requirements of the Public Health Act."
Hinshaw's dismissal didn't come as a surprise.
Premier Danielle Smith announced on her first day in office in October that she would be replaced.
Smith has made it clear that she blames both Hinshaw and Alberta Health Services for failing to deliver the best advice and care for Albertans as the hospital system came close to buckling in successive waves of the COVID-19 pandemic.
"A lot of the bad decisions were made by Alberta Health Services on the basis of bad advice from the chief medical officer of health," Smith told reporters on Oct. 22.
Smith has not placed the blame on front-line doctors and nurses but broadly on AHS senior management. Joffe, while serving as chief medical officer of health, retains his role in AHS senior management as a vice-president responsible for areas in cancer and clinical care.
Hinshaw, an Alberta-trained public health specialist, became a celebrity of sorts in the first wave of the pandemic in the spring of 2020, as she delivered regular, sometimes daily, updates to Albertans on the virus, its spread and methods to contain it.
This report by The Canadian Press was first published Dec. 7, 2022.
— By Colette Derworiz in Calgary.