Alberta to change licences in spring, reduce second road tests for new drivers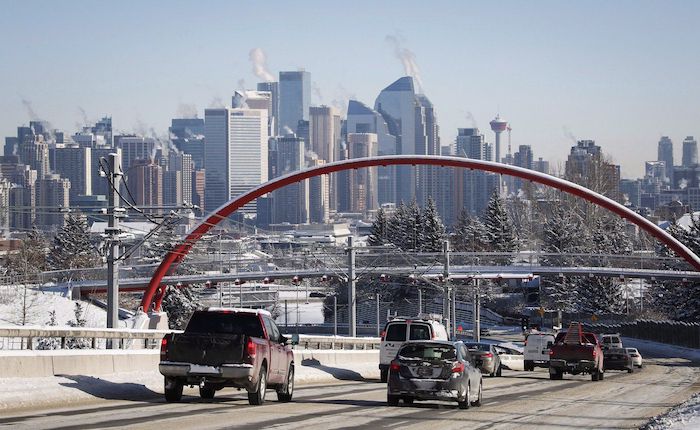 By Bill Graveland in Calgary
A graduated driver's licence program in Alberta that has been in effect for the past 19 years is getting an overhaul.
The Graduated Driver Licensing program was introduced in Alberta in 2003. New drivers are not permitted to drive between midnight and 5 a.m. Their licence can be suspended with an accumulation of eight or more demerit points, and there is zero tolerance in the use of alcohol or drugs while driving.
In addition, after successfully making it through two years probation, drivers are requested to take a second, more advanced road test in order to receive a full licence.
That is to change next spring.
Alberta says it will no longer require the advanced road test for Class 5 (passenger vehicles) and Class 6 (motorcycle) driver's licences, saving those drivers $150.
"The objective of the changes are meant to reduce red tape and also cut costs for Albertans and businesses without cutting the safety aspects of the program," said Alberta Transportation Minister Prasad Panda in an interview.
Since the program began, drivers who made it past their two-year probation and didn't take a second test have been allowed to continue driving with their graduated licences, and many do.
Panda said an estimated 700,000 Albertans are driving with graduated licences. And in the past five years, 65 per cent of those with graduated licences did not take the second advanced road test.
"Some of them are not that young anymore. They are in their 40s, but they are simply not taking the test because they're already driving with the (Graduated Driver Licence)," he added.
"Many of them probably thought spending that extra $150 for the advanced test is not giving them any extra benefit or comfort other than getting a full licence."
An additional road test will also no longer be mandatory to obtain a Class 4 driver's licence, which is required to transport passengers in taxis, ride-share vehicles, limousines, small buses and ambulances.
Eliminating the road test was suggested by many Albertans in a 2019 government survey on red-tape reduction.
Panda said about 500,000 graduated licence holders are likely eligible to move to full Class 5 licences.
"It is common sense. It reduces costs for drivers and also, in a way, for businesses, without compromising safety in any way," Panda said.
"It's not reducing safety. They have to be on probation for two years, so those two years should sort out if there are any issues with those drivers, whether it's traffic violations or drug and alcohol."
Under the change, drivers who show poor driving behaviour and get demerits or are ticketed for other unsafe driving offences during the last year of their probation would have their probationary period extended for an additional year.
This report by The Canadian Press was first published Sept. 27, 2022.
TC Energy shuts down Keystone pipeline system after leak in Nebraska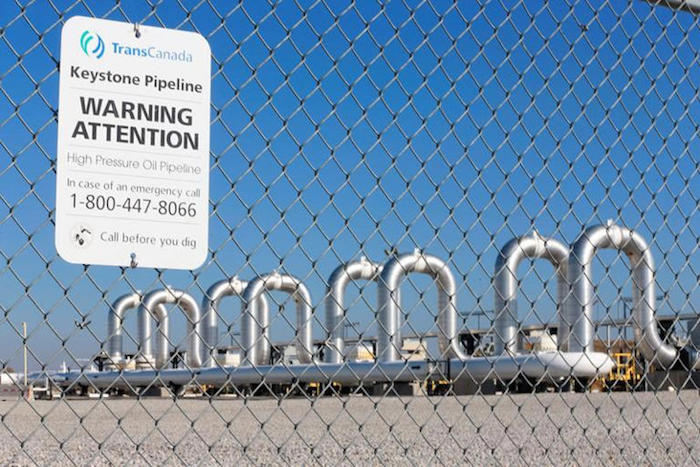 CALGARY — TC Energy Corp. says it has shut down its Keystone pipeline after a leak in Nebraska.
The company says it has mobilized people and equipment in response to a confirmed release of oil into a creek, about 32 kilometres south of Steele City, Neb.
TC Energy says an emergency shutdown and response was initiated Wednesday night after a pressure drop in the system was detected.
It says the affected segment of the pipeline has been isolated and booms have been deployed to prevent the leaked oil from moving downstream.
The Keystone pipeline system stretches 4,324 kilometres and helps move Canadian and U.S. crude oil to markets around North America.
TC Energy says the system remains shutdown as its crews respond and work to contain and recover the oil.
This report by The Canadian Press was first published Dec. 8, 2022.
Companies in this story: (TSX:TRP)
The Canadian Press
Two deputy chief medical officers resign from their positions with Alberta Health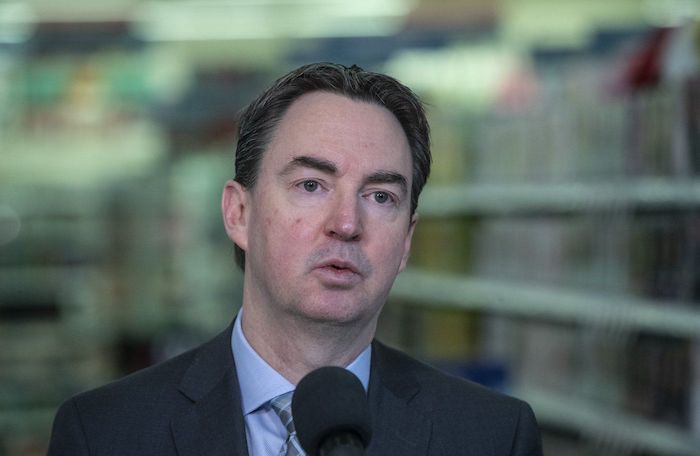 Edmonton – Alberta's two deputy chief medical officers of health are leaving their roles — less than a month after Dr. Deena Hinshaw was removed as the province's top doctor.
Health Minister Jason Copping confirmed during question period Wednesday that both of the doctors have submitted letters of resignation.
"They are still continuing to work at this point in time," he said in the legislature. "We are in the process of actually looking to fill those roles."
A statement from Alberta Health said Dr. Rosana Salvaterra and Dr. Jing Hu, who are listed as public health physicians on the department's website, have given notice.
When reached by her department email, Salvaterra responded: "Unfortunately, we are not able to comment."
She later added that she respects and admires both Dr. Hinshaw and Dr. Hu.
"They are brilliant, hard-working, and compassionate public health physicians and I consider myself fortunate to have had the opportunity to work alongside them for these past 14 months."
Salvaterra, who has extensive public health experience including as the medical officer of health for Peterborough, Ont., joined the office in October 2021.
Her career in public health includes work in "the COVID-19 response, mental health, the opioid response, women's health, poverty reduction, health equity, community food security and building stronger relationships with First Nations."
Hu's out-of-office message said her "last day at work with Alberta Health was Nov. 18, 2022," and noted she wouldn't have access to the department email after that date.
She got extensive training in China and at the University of Calgary before joining the health department in January 2020.
Their resignations came within a month of Hinshaw, who became the face of Alberta's public health response to the COVID-19 pandemic, being removed from her position.
Hinshaw was replaced by Dr. Mark Joffe, a senior executive member of Alberta Health Services, on an interim basis.
"Dr. Joffe will be supported by medical officers of health within AHS, by other staff in the Office of the Chief Medical Officer of Health, and by the Public Health Division," said the statement from Alberta Health late Wednesday.
"We expect these changes to have no impact on the department's and Dr. Joffe's ability to meet the requirements of the Public Health Act."
Hinshaw's dismissal didn't come as a surprise.
Premier Danielle Smith announced on her first day in office in October that she would be replaced.
Smith has made it clear that she blames both Hinshaw and Alberta Health Services for failing to deliver the best advice and care for Albertans as the hospital system came close to buckling in successive waves of the COVID-19 pandemic.
"A lot of the bad decisions were made by Alberta Health Services on the basis of bad advice from the chief medical officer of health," Smith told reporters on Oct. 22.
Smith has not placed the blame on front-line doctors and nurses but broadly on AHS senior management. Joffe, while serving as chief medical officer of health, retains his role in AHS senior management as a vice-president responsible for areas in cancer and clinical care.
Hinshaw, an Alberta-trained public health specialist, became a celebrity of sorts in the first wave of the pandemic in the spring of 2020, as she delivered regular, sometimes daily, updates to Albertans on the virus, its spread and methods to contain it.
This report by The Canadian Press was first published Dec. 7, 2022.
— By Colette Derworiz in Calgary.