Alberta sets sights on cryptocurrency 'Wild West,' aims to attract maverick companies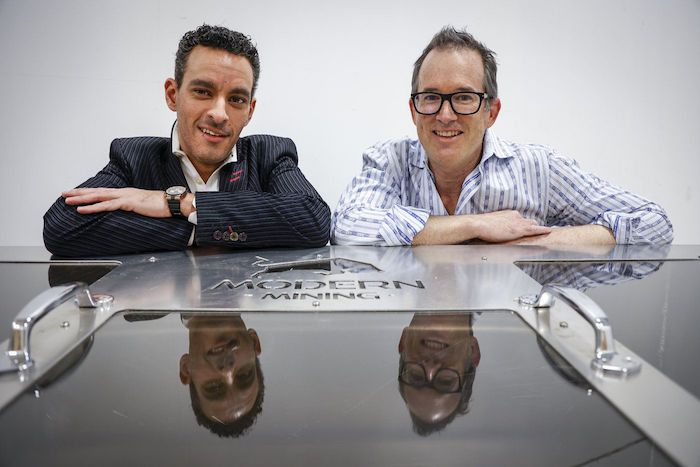 By Amanda Stephenson in Calgary
Cryptocurrency has been described by some observers as a "Wild West," so it's no surprise that of all Canadian provinces, Alberta is the one that has set its sights on becoming a North American hub for the maverick industry.
The oil-and-gas producing province that prides itself on its entrepreneurial history is now touting its ambition to become a North American hub for companies trading in and offering services related to Bitcoin, Ethereum, Dogecoin and other digital assets.
In the province's throne speech last month, Alberta's UCP government declared its intention to table legislation aimed at "promoting innovation" in the financial services sector by allowing companies to test new products and services.
The throne speech also mentioned future legislation that will solidify Alberta's reputation as a "modern electricity powerhouse and a magnet for investment in emerging technology like data storage and cryptocurrency."
While the details of any forthcoming legislation have yet to be revealed, Jobs Minister Doug Schweitzer said in a recent interview that companies operating in the crypto space have demonstrated "immense interest" in the province in recent months.
"It's still very much in its infancy in Alberta," Schweitzer said. "But I think there's an opportunity for Alberta to play a leadership role in Canada by creating a home for these venture companies."
Alberta has already established itself as an attractive destination for cryptocurrency miners, who have set up a number of operations at various locations throughout the province. (The supercomputers used to mine for Bitcoin and other crypto tokens require vast amounts of low-priced power to be economical, so miners are often attracted to Alberta's deregulated electricity system and abundant supply of natural gas).
Beyond mining, the province is also increasingly home to a wide range of other cryptocurrency-related firms, from those that specialize in the custody and storage of digital assets to manufacturers of crypto mining equipment like immersion cooler containers.
"I would say Alberta is close to unique, from what we've seen, in terms of how focused they are on attracting innovative financial technology companies," said Emile Scheffel, vice-president of Brane Inc., which recently chose Calgary as the headquarters for its new subsidiary, Brane Trust.
Brane Trust will provide secure custody of digital assets such as Bitcoin and Ethereum for institutional clients like banks and asset managers that either manage cryptocurrencies, or are seeking to expand their services to cryptocurrency services.
But setting up the business in Brane's home base of Ontario proved difficult from a regulatory perspective. Getting the necessary regulatory approvals would have taken up to two years, whereas Alberta rolled out the welcome mat, Scheffel said.
"When we first reached out to regulators in Alberta about our ambitions, they were knowledgeable about cryptocurrency already — they had the necessary expertise to be able to do this," he said.
Brian Mosoff — CEO of Toronto-based Ether Capital, which helped to launch the world's first Bitcoin ETF last year alongside Purpose Investments — said cryptocurrency companies face many challenges from a regulatory perspective. In Canada, there isn't even clarity yet about what type of assets digital currencies really are.
"Are they commodities? Are they securities?" Mosoff said. "We don't even have an exchange that can compete on an international level."
Globally, cryptocurrency is already a multi-trillion asset class, Mosoff said, so any jurisdiction that can think outside of the box and create a regulatory framework that doesn't push these types of businesses away stands to benefit. (Schweitzer has indicated Alberta's desire to develop a "regulatory sandbox" for crypto companies interested in setting up in the province).
"It's about creating a culture and environment for all of those groups of people who are inspired by (cryptocurrency) to migrate into that jurisdiction," Mosoff said. "Either because they think it's favourable in terms of tax or regulation, or because they feel they can experiment with things without having the book thrown at them."
Modern Mining is an Alberta-headquartered Bitcoin mining company that is currently building its first mining facility near the city of Medicine Hat, in the southeast corner of the province.
Sebastian Elawny, Modern Mining's chief legal officer, acknowledged that there has been an uptick in interest in the province by crypto companies in the last year, but said that's largely because of China's crackdown on the industry.
"All of a sudden, there were hundreds of thousands of mining rigs that needed to find new homes," he said.
But Elawny said U.S. destinations like Miami and Texas remain far more attractive to the industry. While he said Alberta's electricity market is an asset, the province has a long way to go if it truly wants to be a leader in the crypto space.
He names the carbon pricing system in Alberta as one disincentive for the electricity-guzzling crypto industry, as well as the challenges cryptocurrency companies can face securing financing.
"It's even very difficult to get a bank account if you're a crypto company in Alberta," Elawny said. "We currently face a lot of challenges as a business trying to operate in Alberta, and we as a group are actually exploring our options outside of Alberta, because we're falling behind already."
This report by The Canadian Press was first published March 27, 2022.
Reducing funding for RCMP on the table for Saskatchewan amid firearm buyback debate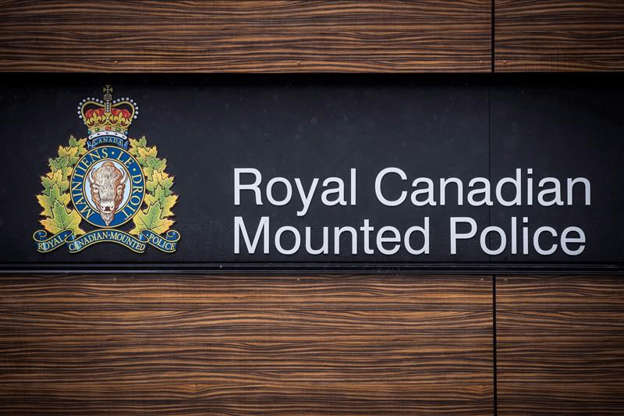 REGINA — Saskatchewan says it would consider reducing its funding for the RCMP if the force was to help the federal government with its proposed firearms buyback program.
Public Safety Minister Christine Tell says all options are on the table, signalling the province will not help Ottawa collect guns it has banned.
"We as a province fund the RCMP to a tune of 70 per cent, so it could even get more interesting," Tell said Thursday.
The Saskatchewan Party government said it is pushing back to protect law-abiding firearms owners from what it views as federal intrusion on its provincial autonomy.
Under Ottawa's proposed firearms buyback program, it would be mandatory for people to have their assault-style firearms rendered inoperable or have them discarded. That could also include centrefire semi-automatic rifles or shotguns designed to accept a detachable magazine that can hold more than five cartridges.
In response, Saskatchewan has introduced its own firearms act to forbid municipalities and police services from receiving federal money to help confiscate firearms.
The proposed law says a municipality, police service or board would have to get written approval from the province's public safety minister before agreeing to support the federal buyback program.
It also states that Saskatchewan's chief firearms officer would enforce which federal agent can or cannot confiscate firearms in the province.
"These legal firearm owners are not the ones committing the crimes," Tell said.
The legislation was tabled Thursday, months after Tell wrote a letter to Assistant Commissioner Rhonda Blackmore, the head of Saskatchewan's RCMP. It stated that the province would not support the Mounties using provincially funded resources to help confiscate firearms.
Alberta, Manitoba and New Brunswick have sent similar letters to their RCMP forces. They have joined Saskatchewan in asking Ottawa to not use up "scarce RCMP and municipal resources" for its buyback program.
In October, Blackmore said Mounties are service providers, not decision-makers, and any decisions over the buyback program are between the federal and provincial governments.
"As the service provider, we would be the individuals that get our information from them," Blackmore told The Canadian Press.
That includes if additional resources would be needed by RCMP once the buyback program rolls out.
"It would depend on the level of expectation, and what that looks like, and what the involvement is if there are additional resources," Blackmore said.
The specific role of the RCMP and the details surrounding the buyback program have not been determined.
On Friday, the Saskatchewan RCMP said it will continue to prioritize front-line services and the safety of communities is its highest priority.
The Saskatchewan Firearms Act also calls for helping firearm owners get fair market value for guns collected through the buyback program and would require all seized firearms to go through forensic and ballistic testing.
The Saskatchewan Wildlife Federation, which advocates for hunters and the protection of the province's hunting heritage, praised the proposed act, saying it would mitigate the "draconian" federal legislation.
There are approximately 115,000 licensed firearms owners in Saskatchewan, 75,000 of whom may be penalized under the federal government's policy. That's about 10 per cent of Saskatchewan's adult population, the province said.
Saskatchewan's NDP Opposition has stood united with the government to denounce the program.
"It does not strike the right balance for Saskatchewan," justice critic Nicole Sarauer said last week in the legislature.
"These amendments are overbroad and capture rifles that have legitimate uses for both hunters and producers in Saskatchewan."
This report by The Canadian Press was first published Dec. 2, 2022.
Mickey Djuric, The Canadian Press
Premier Smith goes on the attack against NDP opposition to the Alberta Sovereignty Act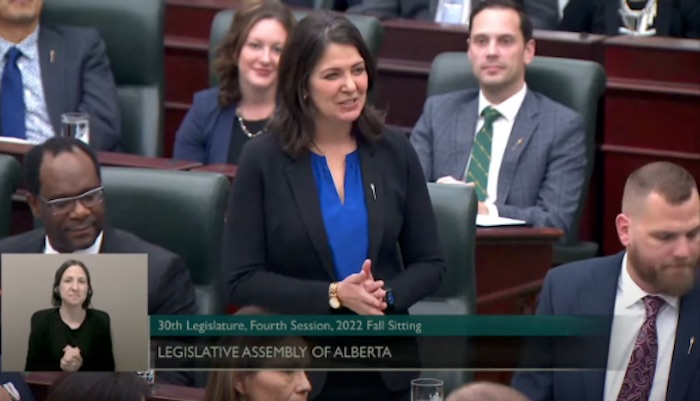 It appears Premier Danielle Smith has had enough of playing defence. In the days since introducing the Alberta Sovereignty Act in the Alberta Legislature this week, Smith has found herself explaining and re-explaining how the Act will survive scrutiny and serve the province well in ongoing battles over issues of contention with Ottawa. Peppered by the media and by the Official Opposition NDP inside and outside the legislature, Smith and her team decided to turn the tables.
The media and the official opposition claim the Sovereignty Act allows laws to be crafted by cabinet members "behind closed doors" after the legislature has declared a federal overreach into provincial jurisdiction.
However that appears to be a confusing opposition tactic since the Sovereignty Act does not require the passing of new laws. Rather, the Province will simply provide reasons for declining to enforce federal laws which (i) intrudes into provincial legislation jurisdiction, (ii) violates the rights and freedoms of Albertans under the Canadian Charter of Rights and Freedoms, or (iii) causes or is anticipated to cause harm to Albertans.
Thursday, Premier Smith took the opportunity during Ministerial Statements to lash out at the opposition leader Rachel Notley for siding with Ottawa instead of Alberta in the struggle to defend provincial rights.