Alberta reporting two probable cases of mystery liver disease in patients under 16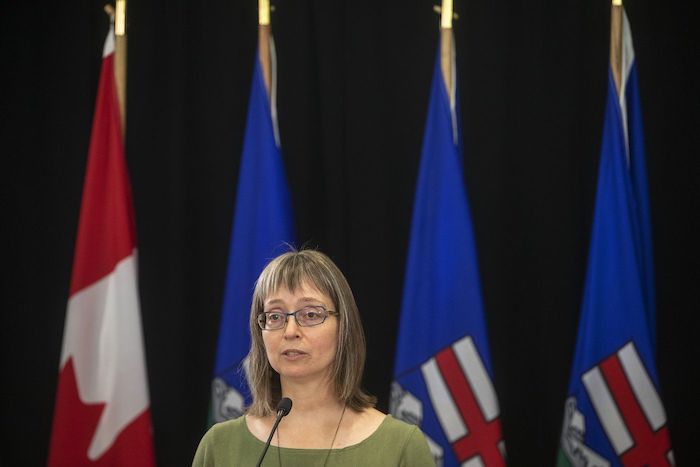 By Daniela Germano in Edmonton
Alberta's chief medical officer of health says there are two probable cases of severe acute hepatitis of unknown origin in children in the province.
Dr. Deena Hinshaw says both children are under 16.
She says one of the patients was treated, discharged from hospital and is doing well.
Hinshaw says the other patient remains in hospital.
She says she cannot provide more details due to patient confidentiality.
Toronto's Hospital for Sick Children said Tuesday it had identified seven probable cases of the liver disease.
The hospital, also known as SickKids, said the mysterious cases were identified between Oct. 1, 2021, and April 30, 2022, and reported to Public Health Ontario.
SickKids said it remains to be seen whether that number is an increase in cases of unknown origin compared with similar periods in previous years, or if any of the cases will be confirmed to have a new cause.
Manitoba also said a probable case was reported in that province in recent weeks.
Hinshaw said Alberta shared information late last week with clinicians on what to look for and how to report severe acute hepatitis of unknown cause in children.
The province has been working closely with federal, provincial and territorial officials to monitor emerging information, she said.
"We've also been working to align our reporting criteria with the other provinces and territories — in this case the current World Health Organization and Public Health Agency of Canada definitions," she said at a news conference.
"This will allow us to consistently report case information to the federal government and help contribute to the global body of work to understand more about this condition."
The definition for possible cases is broad, Hinshaw said, as any child with severe liver inflammation with unknown cause is being counted.
"I'd like to make it clear to parents that this reporting does not necessarily mean that there is an elevated risk in the community or that you should take different steps if your children are sick."
The World Health Organization said last week it had reports of almost 300 probable cases in 20 countries. More than 100 possible cases have emerged among children in the United States, including five deaths.
Dr. Theresa Tam, Canada's chief public health officer, said this week that even before the pandemic, about half of all pediatric hepatitis cases that are severe would have no known cause.
Federal health officials are still investigating whether any of these cases are linked in any way, she said.
This report by The Canadian Press was first published May 11, 2022.
Calgary Stampede receives $10M from federal government to aid recovery from pandemic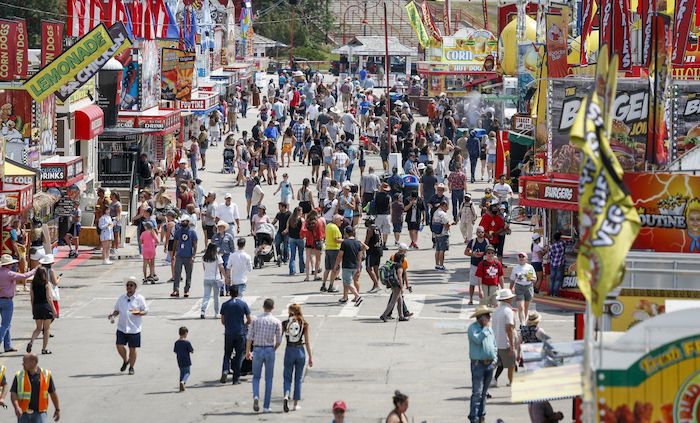 Calgary – The Calgary Stampede has received more than $10 million from the federal government to help it bounce back after last year's event was scaled down due to the COVID-19 pandemic.
A report to the city this week showed the Stampede had an operating loss of $8.3 million in 2021.
Last year's Stampede ran at half capacity because of COVID-19 public health measures and was cancelled all-together the year before.
Daniel Vandal, the federal minister for Prairies Economic Development Canada, says the money aims to support a full-scale Stampede to deliver the "authentic western experience" this year.
He says it would also help to reignite Alberta's visitor economy.
The 2022 Stampede is set to run from July 8 to 17.
"Festivals large and small were hard hit during the pandemic," Vandal said in a news release. "They are events where families and friends come together and take in the exciting atmosphere.
"The tourism industry is facing a strong comeback providing quality jobs across the country, showcasing stunning landscapes and offering exciting experiences right here in Alberta."
The federal government also provided about $1.8 million for four other tourism projects in southern Alberta: Charmed Resorts, Cochrane Tourism Association, Heritage Park and Tourism Calgary.
This report by The Canadian Press was first published June 30, 2022.
Canopy Growth to exchange C$255.4M in notes for shares and a bit of cash
SMITHS FALLS, Ont. — Canopy Growth Corp. has signed a deal to exchange C$255.4 million of its debt for shares and a little bit of cash.
Under the agreement with a limited number of noteholders, the cannabis company will acquire the 4.25 per cent unsecured convertible senior notes due in 2023 for about C$252.8 million in shares plus approximately C$3 million in cash for accrued and unpaid interest.
The price used to value the shares will be the volume-weighted average trading price on the Nasdaq Global Select Market for the 10 consecutive trading days beginning Thursday, subject to a floor price of US$2.50 and a maximum of US$3.50 per share.
Constellation Brands Inc., through its wholly-owned subsidiary Greenstar Canada Investment Limited Partnership, has agreed to swap half of the C$200 million in notes it holds under the deal.
The company, which is already Canopy's largest shareholder, will receive a minimum of 21.9 million Canopy shares based on the floor price and a maximum of 30.7 million shares.
Constellation currently holds nearly 142.3 million Canopy shares, representing a 35.3 per cent stake in the company.,
This report by The Canadian Press was first published June 30, 2022.
Companies in this story: (TSX:WEED)
The Canadian Press