Alberta Premier Jason Kenney says he won't run in upcoming party leadership race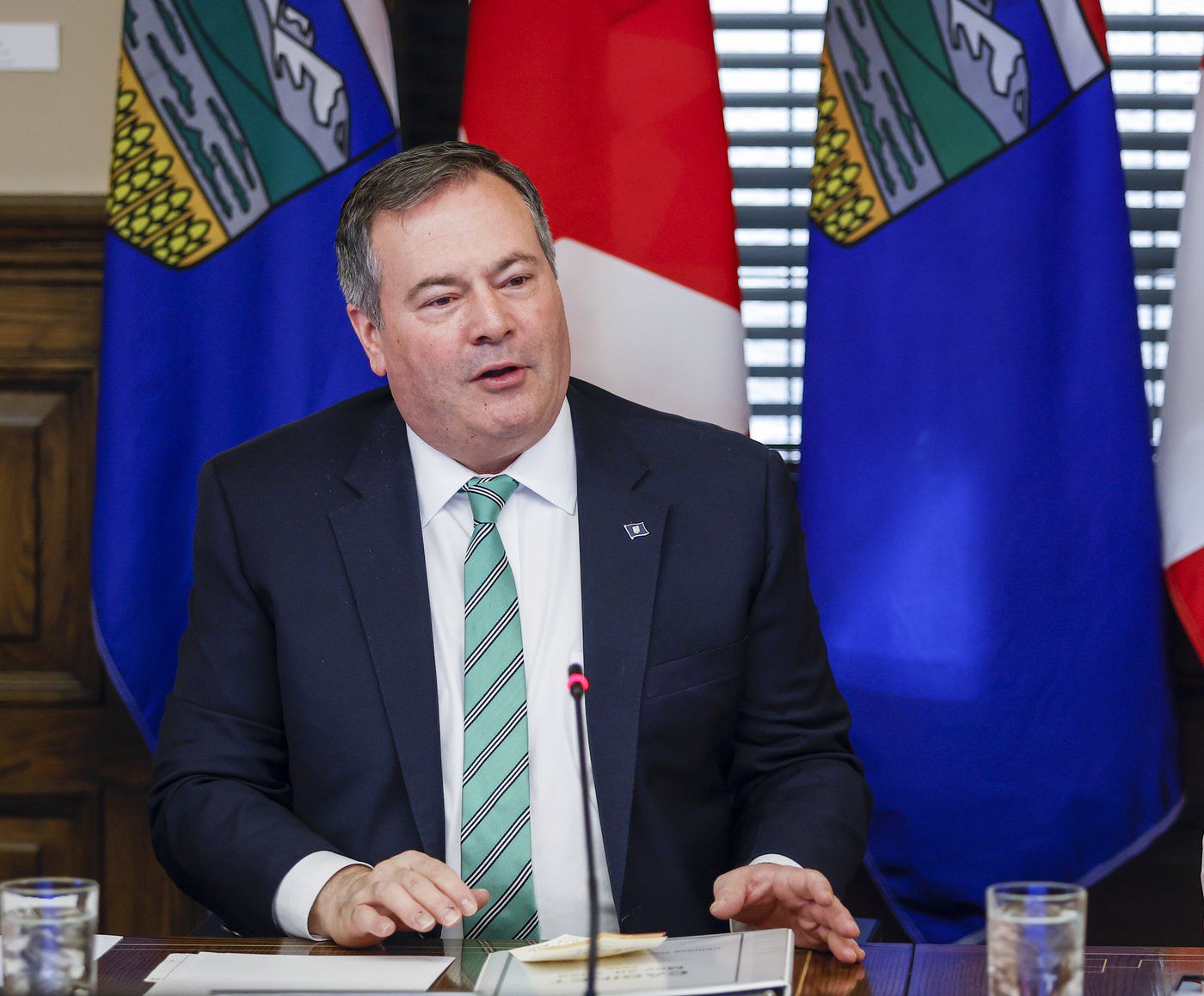 Alberta Premier Jason Kenney quashed speculation on his immediate political future on Saturday when he explicitly stated he would not be running in the race to pick a new leader for his United Conservative party.
"No," Kenney said when asked the question by the host of his call-in, provincewide radio show on CHQR and CHED on Saturday.
"If that was the case I would have stepped down as leader earlier this week.
"I'm focused on continuity and stability, doing the people's business."
It was the first time Kenney took questions surrounding his surprise decision earlier this week to step down despite narrowly winning a party leadership review.
He explored a range of topics, discussing his future, what went right, what went wrong, and questioning the system where he and his party won a massive majority in the 2019 election only to have him effectively forced out by 16,000 in his party leadership review.
"It's peculiar to me because everywhere I go, I get expressions of support … but from my perspective it's unfortunate that all that support did not translate into people buying memberships and voting in the party process," said Kenney.
"In the future we're going to have to consider these things, how you get an electoral mandate of over a million votes and 16,000 people can essentially upend that. But that's the process that we have, and I have to respect it."
Kenney captured just 51 per cent of the vote in the mail-in ballot of more than 34,000 party members. That was enough to technically stay in the job – a leadership race had to be called if he didn't get a majority – but he said it was not enough and the result would be more division and acrimony in the party.
The premier told listeners the result, announced Wednesday night, surprised him but said he's at peace with it.
"When I was given the number by the party president on the phone just about a half hour before I went on stage I was admittedly surprised because the number did not correspond to what I'd been hearing all around the province," he said.
"The first thought that went through my mind was a little bit of relief. I'd been in elected life for 25 years and it was never my expectation to be in this job for a long time.
"The first thing I thought is, 'Wow, I can do some personal things I've had on hold for many years.'"
The UCP board is now meeting to decide the details and timelines of the race.
Kenney said he would stay on as leader in the meantime to complete what he has started, including growing and diversifying the economy and reducing wait lists in health care by having more publicly subsidized surgeries done in privately run clinics.
"I'd like to be able to hand off to the newly elected leader a worksheet that's largely done, so they can start with a fresh slate," he said.
Reflecting on what did him in, Kenney said he likely wasn't hard enough on bringing to heel those in his caucus openly opposing him. And he said his decision last fall to impose COVID-19 vaccine mandates after promising he never would was likely the mortal wound.
But he said if he hadn't ordered the mandates, hospitals would have been swamped and there would have been even more deaths, tragedy and misery.
"I knew at the time that that (decision) might be the end of my political career, but I did it with a clear conscience and I would do it again," he said.
Kenney said he won't endorse a candidate to replace him, adding any cabinet minister who wants to run will have to step down from their government post.
He said at 53 he is too young to retire and isn't sure what's next but said there are other projects he wants to pursue.
He said he wants to read more books, connect with friends, get in shape, study another language, and finish his college degree.
He added: "When I leave as premier, I will leave with my head held high with what we've done together as a team."
This report by The Canadian Press was first published May 21, 2022.
Calgary Stampede receives $10M from federal government to aid recovery from pandemic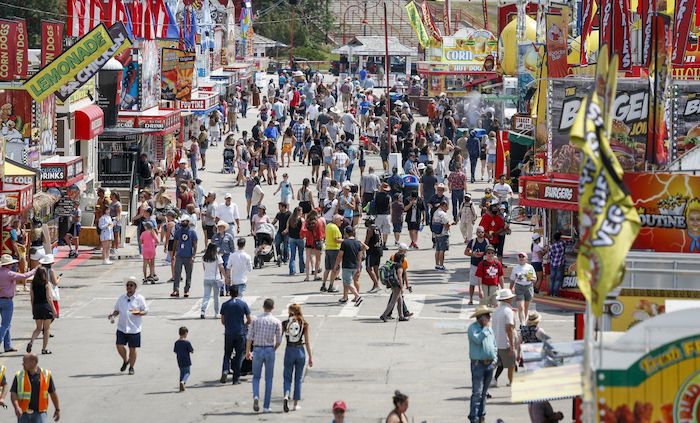 Calgary – The Calgary Stampede has received more than $10 million from the federal government to help it bounce back after last year's event was scaled down due to the COVID-19 pandemic.
A report to the city this week showed the Stampede had an operating loss of $8.3 million in 2021.
Last year's Stampede ran at half capacity because of COVID-19 public health measures and was cancelled all-together the year before.
Daniel Vandal, the federal minister for Prairies Economic Development Canada, says the money aims to support a full-scale Stampede to deliver the "authentic western experience" this year.
He says it would also help to reignite Alberta's visitor economy.
The 2022 Stampede is set to run from July 8 to 17.
"Festivals large and small were hard hit during the pandemic," Vandal said in a news release. "They are events where families and friends come together and take in the exciting atmosphere.
"The tourism industry is facing a strong comeback providing quality jobs across the country, showcasing stunning landscapes and offering exciting experiences right here in Alberta."
The federal government also provided about $1.8 million for four other tourism projects in southern Alberta: Charmed Resorts, Cochrane Tourism Association, Heritage Park and Tourism Calgary.
This report by The Canadian Press was first published June 30, 2022.
Canopy Growth to exchange C$255.4M in notes for shares and a bit of cash
SMITHS FALLS, Ont. — Canopy Growth Corp. has signed a deal to exchange C$255.4 million of its debt for shares and a little bit of cash.
Under the agreement with a limited number of noteholders, the cannabis company will acquire the 4.25 per cent unsecured convertible senior notes due in 2023 for about C$252.8 million in shares plus approximately C$3 million in cash for accrued and unpaid interest.
The price used to value the shares will be the volume-weighted average trading price on the Nasdaq Global Select Market for the 10 consecutive trading days beginning Thursday, subject to a floor price of US$2.50 and a maximum of US$3.50 per share.
Constellation Brands Inc., through its wholly-owned subsidiary Greenstar Canada Investment Limited Partnership, has agreed to swap half of the C$200 million in notes it holds under the deal.
The company, which is already Canopy's largest shareholder, will receive a minimum of 21.9 million Canopy shares based on the floor price and a maximum of 30.7 million shares.
Constellation currently holds nearly 142.3 million Canopy shares, representing a 35.3 per cent stake in the company.,
This report by The Canadian Press was first published June 30, 2022.
Companies in this story: (TSX:WEED)
The Canadian Press