Alberta Health Services CEO Dr. Verna Yiu leaves top job a year before contract ends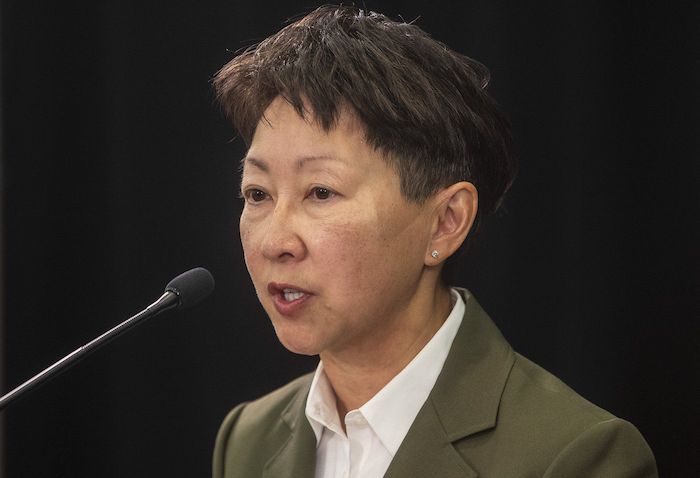 By Dean Bennett in Edmonton, Alberta, Canada
The CEO of Alberta Health Services is out of the top job more than a year before her contract was set to expire.
The departure of Dr. Verna Yiu was announced Monday, effect immediately, ending a contract that was to run until June 2023.
"I want to thank Dr. Yiu for her leadership over the past six years," Health Minister Jason Copping said in a statement.
"It's time to move forward with an ambitious agenda to improve and modernize the health system.
"Renewed leadership at Alberta Health Services will support delivering those changes."
Copping added that the plan had been to replace Yiu when her contract ended. AHS, which is the arm's length government organization in charge of delivering front-line care, said a search committee was formed months ago.
"The agreement with Dr. Yiu that the board announced today will bump up the timeline for the transition and help the system move forward," said Copping.
Copping previously announced a plan to expand the number of publicly funded surgeries contracted to private providers to increase access to care and reduce wait-lists.
The government also said it will expand hospital and lab spaces and hire more front-line workers.
"We promised Albertans better access to surgery and a stronger publicly funded health system with better access overall," said Copping.
"The pandemic has changed the timelines, but it hasn't changed the goals.
"They're multi-year commitments and we need to move forward on them."
Yiu had been in the top job for six years, at a salary of more than $574,000 a year.
In a statement, she applauded her staff for their tireless care for patients during the COVID-19 pandemic, but didn't speak to her contract ending prematurely.
"I would like to thank all staff, physicians and volunteers for their steadfast care of Albertans and their ability to put patients and families first, particularly as we have navigated through the past two pandemic years," said Yiu.
Mauro Chies, the vice-president in charge of Cancer Care Alberta, will serve as interim CEO for AHS.
Yiu became a familiar face to Albertans during the waves of COVID-19 that hit Alberta over the past two years, forcing staff to scramble to create and administer ad hoc critical care beds.
AHS was at the centre of debate when the province allowed non-vaccinated front-line health workers to continue to work, with testing, in order to meet staffing needs.
Opposition NDP health critic David Shepherd said Premier Jason Kenney's United Conservative government made life difficult for Yiu by interfering in vaccine mandates for health workers.
Shepherd also criticized Kenney and Copping for failing to come to Yiu's defence when some UCP backbenchers accused AHS of failing to respond effectively to the pandemic.
"She has capably managed Alberta's hospital system through a pandemic while the UCP did everything in their power to make the situation worse," said Shepherd.
A graduate of the University of Alberta and Harvard University, Yiu has more than two decades' experience in health administration.
She was hired as AHS interim president in 2016 after serving as a vice-president and was eventually awarded a five-year contract through to 2021. The contract was then extended to June 2023.
Prior to joining AHS, she had been interim dean of the faculty of medicine and dentistry at the University of Alberta.
Under Yiu, the province said, AHS made strides on clinical information and virtual care along with a foundational restructuring of the organization's goals and business plan.
This report by The Canadian Press was first published April 4, 2022.
Cenovus Energy to buy remaining stake in Toledo refinery from BP for $300 million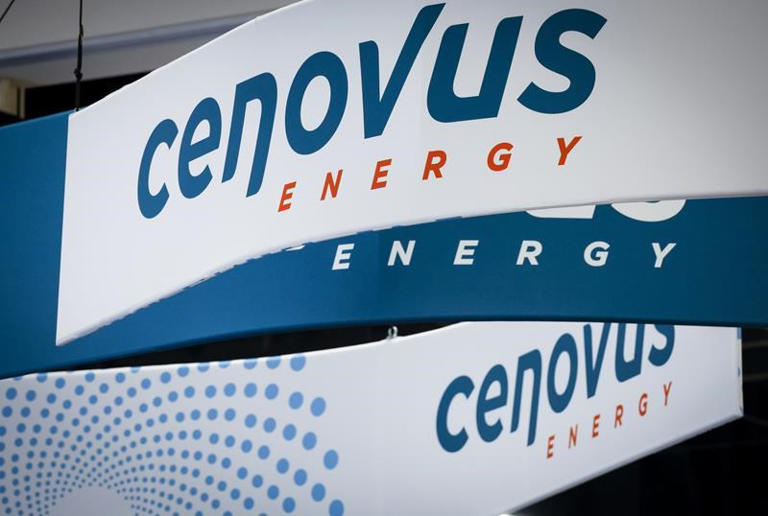 CALGARY — Cenovus Energy Inc. has reached a deal with British energy giant BP to buy the remaining 50 per cent stake in the BP-Husky Toledo Refinery for $300 million.
The Calgary-based oil producer has owned the other 50 per cent of the Ohio-based refinery since its combination with Husky Energy in 2021.
Cenovus says its U.S. operating business will take over operations when the transaction closes, expected before the end of the year.
The company says the Toledo refinery recently completed a major, once in five years turnaround to improve operational reliability.
It says the transaction will give Cenovus an additional 80,000 barrels per day of downstream throughput capacity, including 45,000 barrels per day of heavy oil refining capacity.
The deal brings Cenovus' total refining capacity to 740,000 barrels per day.
Alex Pourbaix, Cenovus president and CEO, says fully owning the Toledo refinery provides an opportunity to further integrate the company's heavy oil production and refining capabilities, including with the nearby Lima Refinery.
"This transaction solidifies our refining footprint in the U.S. Midwest and increases our ability to capture margin throughout the value chain," he said in a statement.
This report by The Canadian Press was first published Aug. 8, 2022.
Companies in this story: (TSX:CVE)
The Canadian Press
Nutrien names Ken Seitz president, CEO amid sweeping changes in agriculture markets
Saskatoon-based fertilizer giant Nutrien Ltd. has named Ken Seitz president and CEO following a months-long global talent search.
The company says Seitz, who has served as interim CEO since January and previously headed up its potash operation, brings 25 years of experience in agriculture and mining to the role.
Nutrien says it has achieved record results under Seitz's leadership amid sweeping changes in agricultural markets and unprecedented global food security challenges.
Russ Girling, chairman of Nutrien's board of directors, says the company's record performance during some of the most turbulent times in the sector underscore the strength of Seitz's leadership.
Seitz, who grew up on a dairy farm in Saskatchewan, says he's "honoured and humbled" to work alongside growers during challenging times.
He says Nutrien is well positioned to help meet the global goals of food security and climate action.
This report by The Canadian Press was first published Aug. 8, 2022.
Companies in this story: (TSX:NTR)
The Canadian Press