Alberta government fires health board, appoints administrator to fix system stresses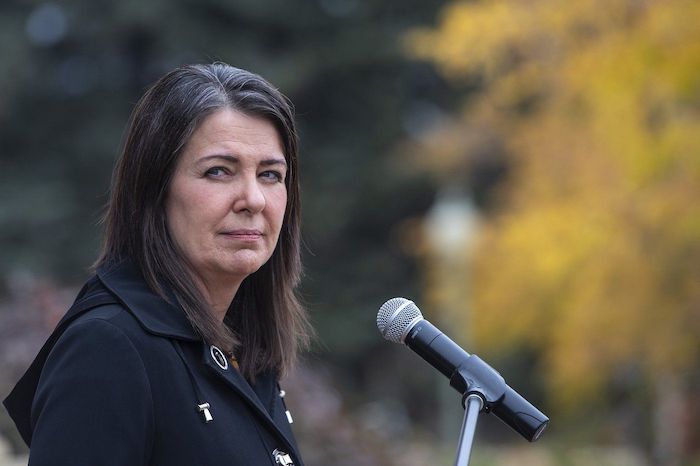 By Dean Bennett
The Alberta government has, for the second time in a decade, fired the governing board of its health service and replaced it with an administrator.
Premier Danielle Smith said Dr. John Cowell will take over the duties of the Alberta Health Services board effective immediately.
Cowell and Smith said work will begin to fix pressing concerns in the system, including lack of doctors, long surgical wait times, ambulance bottlenecks and overcrowded emergency wards.
"The system is in crisis. We know it," Cowell told a news conference in Calgary Thursday alongside Smith and Health Minister Jason Copping.
"I'm grateful to be back in a position to do something about it."
Smith said performance measures are in place.
"We know what needs to be done. We just now need the will to do it," said Smith. "People will judge us based on the outcome."
Copping said having one full-time administrator working with AHS interim president Mauro Chies will provide for quicker, more nimble decision-making than a board of part-time governors. He said the board will come back "at the appropriate time."
Opposition NDP Leader Rachel Notley said the decision just adds more confusion and upheaval to the system at the expense of dealing with emerging problems, particularly overcrowding of children's hospitals due to a surge in viral respiratory illnesses.
"The dismissal of the AHS board today is nothing more than bad political theatre," said Notley.
The move affects 11 members of the board. One member, Deborah Apps, quit the day after Smith was elected United Conservative Party leader and premier in early October, saying she feared Smith's plan would further destabilize a fragile system.
Smith has been promising for months to fire the board.
She blames the senior ranks of Alberta Health Services for failing to provide the needed care during the COVID-19 pandemic, pushing hospitals to the brink during multiple waves and, in Smith's view, forcing the province to implement extreme measures — like vaccine passports — that she termed an intolerable intrusion on personal freedom.
She also criticized AHS for directing staff to be vaccinated in order to work.
This is Cowell's second go-round as the top administrator for AHS. He was brought in for a one-year term after former Progressive Conservative health minister Fred Horne fired the board in 2013 because it rebuffed his demand to rescind $3.2 million in pending bonus payments to executives.
Cowell, also the former head of the health watchdog Alberta Health Quality Council, was given a mandate at that time to streamline management and find savings. Horne later credited him for reducing the number of vice-presidents from 80 to 10 while tightening expenses and bonuses.
The AHS change is part of Smith's multipronged plan reform to health care, starting with no restrictions or mandates for future COVID-19 outbreaks.
Smith has advocated for theories espousing herd immunity and keeping societies open during COVID-19.
She has been sharply critical of AHS and Dr. Deena Hinshaw, the former chief medical officer of health, for imposing gathering restrictions along with business and school shutdowns she says caused loneliness, isolation, and joblessness with consequent long-term impacts on mental health, domestic violence and drug abuse.
Earlier this week, Smith announced Hinshaw was out as top doctor, replacing her with current AHS vice-president Dr. Mark Joffe, who will do both jobs.
In April, AHS announced the departure of CEO and president Dr. Verna Yiu, replaced by Chies.
Smith has tasked Copping with changing the system with an eye to decentralization.
Alberta's health system has been expanding and contracting for almost 30 years.
Consolidation began in 1994 when Alberta reduced 200 local boards to 17. That 17 was reduced to nine a decade later. In 2008, the province created the current centralized Alberta Health Services. Three years after that, it decentralized services into five administrative regions.
Former premier Jason Kenney has lauded the centralized AHS model as helping the province make quick decisions and to bulk-buy supplies during the COVID-19 crisis.
He blamed AHS for giving faulty advice on bed capacity numbers that hamstrung his government at crucial decision-making moments during the pandemic.
After the board was fired in 2013, AHS was run by a single administrator for two years until the NDP government reconstituted the panel in late 2015.
This report by The Canadian Press was first published Nov. 17, 2022.
Premier Smith uses First Ministers' meeting to catch up with Quebec Premier Legault and Saskatchewan's Scott Moe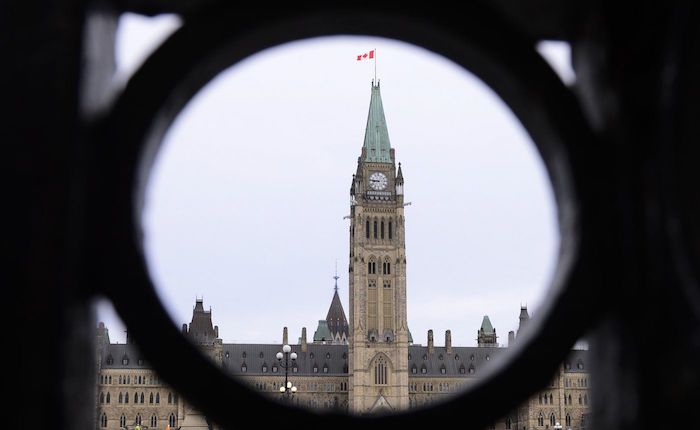 Premier Smith's update from the Ottawa
Premier Danielle Smith participated in the First Ministers' Meeting on health care in Ottawa and provided the following update.
Alberta is leading the country with major reform to health care. After 2.5 years of requests from Canada's premiers, today, the federal government presented their plan. While this is a start, overall, this is significantly lower than the premiers anticipated. Premier Smith will take this information back to her team in Alberta in advance of meeting with Canada's premiers again in the coming days.
Premier Smith also met with premiers François Legault of Quebec and Scott Moe of Saskatchewan in Ottawa in advance of today's first ministers' meeting.
Premier Smith and Premier Legault committed to a desired outcome for a health-care deal that recognizes and respects provincial jurisdiction over health delivery and leads to better outcomes for Albertans and Quebecers. Premier Smith stressed the importance of Alberta's energy sector, advocating for the importance of natural gas exploration and development both for the growth of the Canadian economy and to provide energy security for Canada's allies. Premier Legault reiterated his desire to invest in clean energy like hydroelectricity to fight climate change. Both premiers expressed concern about federal overreach and the need for the federal government to respect provincial autonomy in areas of provincial jurisdiction to better meet the needs of their citizens.
Premier Smith and Premier Moe expressed a need for flexibility in the delivery of health-care services, especially those that Alberta's Healthcare Action Plan commits to, such as reducing surgical wait times, improving ambulance services and reducing emergency room wait times. Premier Smith emphasized Alberta's progress on recovery-oriented care to support those struggling with mental health and addictions challenges and invited Premier Moe to Alberta to visit the province's recovery-oriented treatment centres. The premiers also discussed the mutual importance of the energy sector to their provinces for job growth and export to Canada's allies and a desire to work together on establishing economic corridors for trade and energy export.
Premier Smith asks Prime Minister to halt "Just Transition" legislation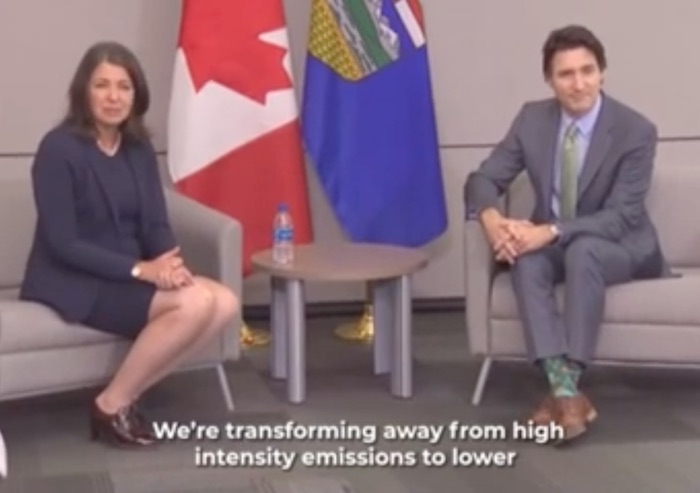 Premier Smith meets with the Prime Minister
Premier Danielle Smith met with the Prime Minister for approximately 30 minutes primarily discussing Alberta's request for the federal government to halt the introduction of its proposed 'Just Transition' legislation and other emission reduction strategies.
The Premier asked the federal government to instead work collaboratively with the Government of Alberta on developing a plan and partnership to attract energy investment and workers into Alberta's conventional, non-conventional and emerging energy sectors while reducing Canada's and Alberta's net emissions.
The Prime Minister expressed a willingness to explore this strategy with the Premier through their respective ministers and the Premier will be following up with further correspondence regarding proposed next steps in the near future.
The Premier used today's discussion to outline Alberta's expectations as to what must and must not be included in any future federal legislation, targets or policies as it relates to Alberta's energy sector. These expectations included:
Abandonment of any references to 'just transition' or any other terminology or policies that signal the phaseout of Alberta's conventional or non-conventional energy sector or workforce.
Increased workforce training and participation in all of the conventional, non-conventional and emerging energy sectors.
The need for formal consultation and collaboration with Alberta before the federal government announces or implements legislation, targets or policies that materially impact Alberta's energy sector.
Substantial increase in LNG exports to Asia through the lens of meeting targets through replacement of higher emitting fuel sources with clean Canadian LNG.
Joint federal-provincial initiatives to facilitate increased private investment in nuclear, hydrogen, bitumen beyond combustion, geothermal, lithium, helium, zero-emission vehicle, CCUS, petrochemical and other emerging technologies and fuels that make Alberta's conventional and non-conventional energy sector increasingly carbon neutral.