Alberta accepts bid for private hip-knee surgical clinic on First Nation land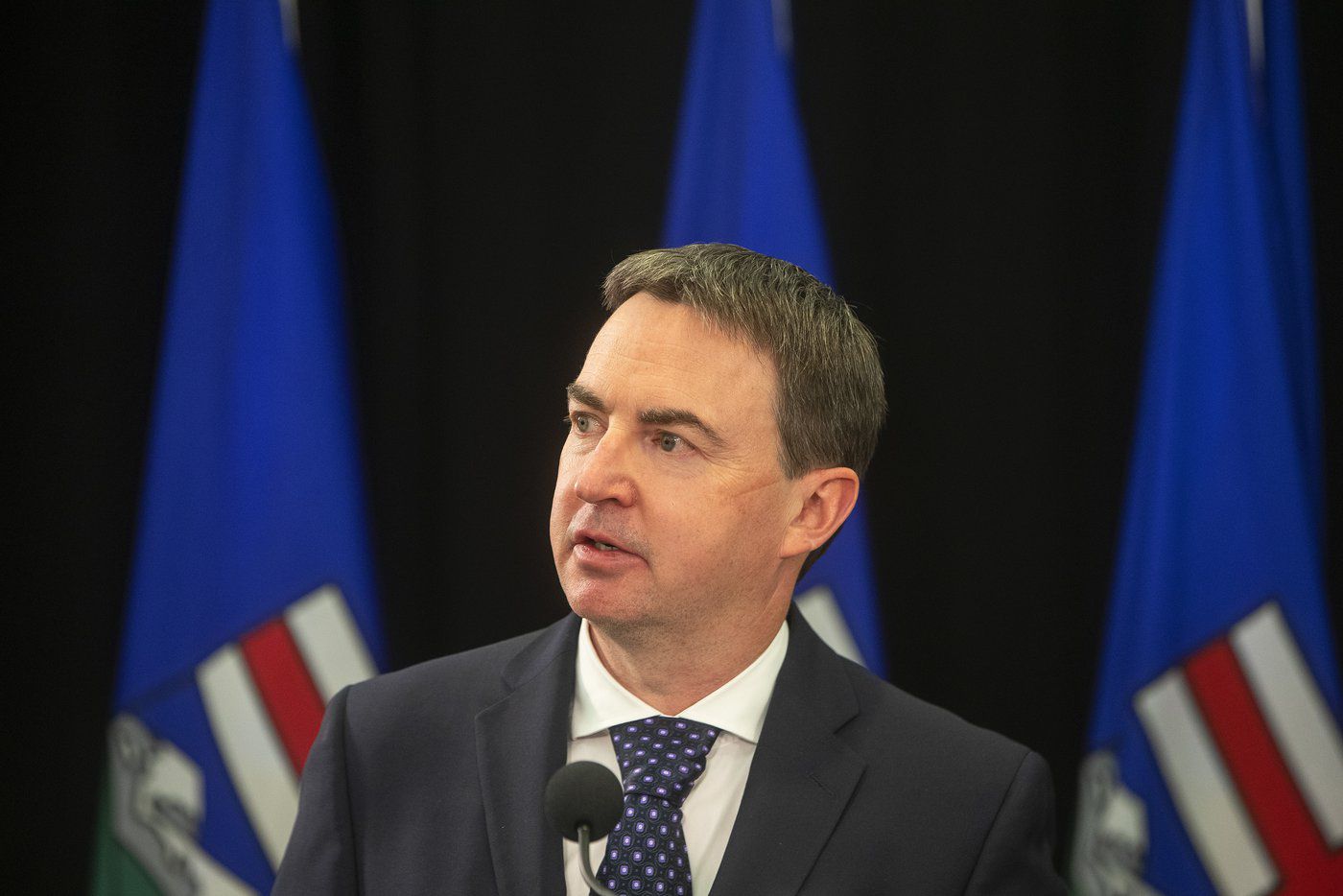 By Dean Bennett in Edmonton
The Alberta government has approved a bid by the Enoch Cree Nation near Edmonton to build a private clinic to perform thousands of publicly covered hip and knee surgeries.
Health Minister Jason Copping says the clinic is to be built by the middle of next year to reduce a backlog of orthopedic operations in and around the capital.
The clinic will be a partnership between the Enoch Cree and Surgical Centres Inc., a private operator that runs seven clinics in Canada, including two in Calgary.
Alberta Health says the partners will be responsible for building and equipment costs, while surgeries themselves are to be covered by public funds.
Copping says there are almost 23,000 Albertans waiting for orthopedic surgeries, one-third of those for knee replacements.
Enoch Cree Chief Billy Morin says the centre will offer culturally appropriate care as well.
"When an Indigenous person from High Level comes here, they're going to get not just the fancy building with the nice Indigenous pictures," Morin said Wednesday.
"They're going to get a new experience where they're going to have a Dene person talking to them. They're going to have traditional healing and medicine right here on the First Nation offered to them as well — and to all Albertans, quite frankly, if they want to go down that road, too."
It's expected the clinic will perform up to 3,000 orthopedic procedures a year, an estimated 17 per cent increase in the Edmonton region.
Copping said more than half of all Alberta orthopedic patients are on hold for surgery beyond recommended wait times.
"People are waiting far too long for hip and knee replacements. We need to do a lot more of them and this is going to help us get it done."
Copping said the project is modelled on cataract and other eye procedures done under public care in private clinics to reduce wait lists.
The total surgical wait list is pegged at just over 70,000.
Copping said having the work done through public clinics saves money, but the Opposition NDP said it's actually more expensive and inefficient in the long run.
"The UCP has provided no reason why new surgery facilities cannot be built in and operated in the public system," said health critic David Shepherd.
"The UCP's surgical initiative provides public dollars to help private companies profit, while deliberately neglecting Alberta's public health care.
"The UCP's mismanagement of health care and neglect of the public system has caused partial closures in more than 20 hospitals across Alberta."
This report by The Canadian Press was first published June 1, 2022.
Judge sides with Enbridge Inc. in Michigan's latest effort to halt Line 5 pipeline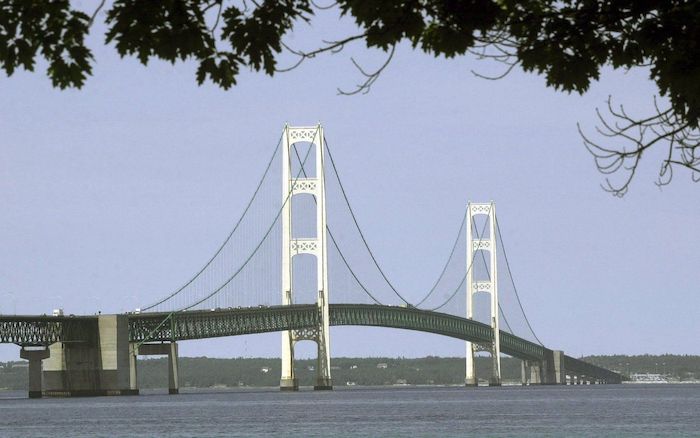 A judge in Michigan has ruled in favour of Enbridge Inc. in the company's long-running dispute with the state over the Line 5 cross-border pipeline.
In her ruling, Judge Janet Neff says the case belongs in federal court — a blow to Michigan Gov. Gretchen Whitmer's bid to shut down the pipeline.
It's the second time in nine months that Neff has sided with Enbridge on the question of jurisdiction.
Whitmer has been trying since November 2020 to shut down Line 5 for fear of a spill in the Straits of Mackinac, where the pipeline crosses the Great Lakes.
Proponents, including Canada's federal government, call Line 5 a vital and indispensable source of energy for Ontario, Quebec and several Midwestern states.
Environmental activists fear an anchor strike or technical failure could trigger a catastrophe in one of the area's most important watersheds.
This report by The Canadian Press was first published Aug. 18, 2022.
Reports: Flames closing in on signing UFA forward Nazem Kadri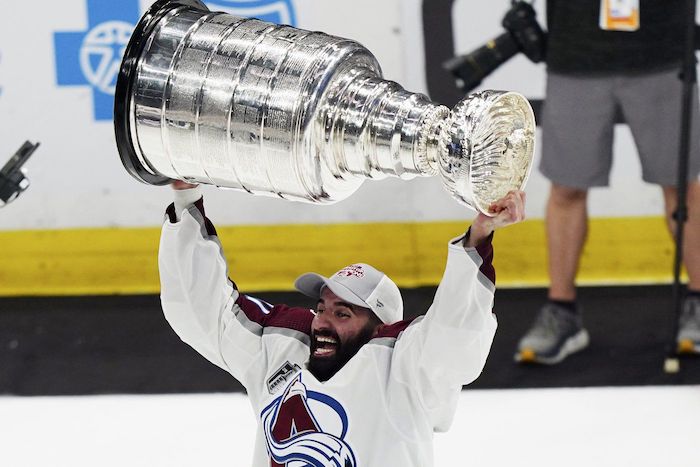 The Calgary Flames are closing in on a deal to sign unrestricted free agent Nazem Kadri, according to multiple media reports.
Sportsnet reported the deal is for seven years at US$7 million per season.
The Flames, according to Sportsnet and TSN, are moving forward Sean Monahan to the Montreal Canadiens to create salary cap space for Kadri's contract. Details of that trade have not been released.
The 32-year-old Kadri was one of the biggest names available in free agency after an All-Star season with Colorado that ended with the Avalanche winning the Stanley Cup.
Kadri had 87 points (28 goals, 59 assists) in 71 games for the Avalanche in 2021-22.
He added 15 points (seven goals, eight assists) in 16 playoff games, including the overtime winner in Game 4 of the Stanley Cup final against Tampa Bay. That was his return to action after being injured in Game 3 of the Western Conference final after being hit from behind by Edmonton forward Evander Kane.
Kadri's signing would be the latest chapter of a chaotic off-season for the Flames.
Calgary lost leading scorer and Hart Trophy candidate Johnny Gaudreau to the Columbus Blue Jackets early in free agency, then was informed that star forward Matt Tkachuk would not sign a contract extension after the upcoming season.
The Flames dealt Tkachuk to Florida for a package that included forward Jonathan Huberdeau, who had 115 points last season, and defenceman Mackenzie Weegar.
The Flames then locked up Huberdeau long-term with an eight-year, US$84-million contract extension.
Monahan, selected sixth overall by the Flames in the 2013 NHL Entry Draft, has played nine seasons in Calgary. The three-time 30-goal scorer tallied just eight goals and 15 assists for 23 points in 65 games last season.
This report by The Canadian Press was first published Aug. 18, 222.