Airport screening officers go casual to call out 'disrespect' from Ottawa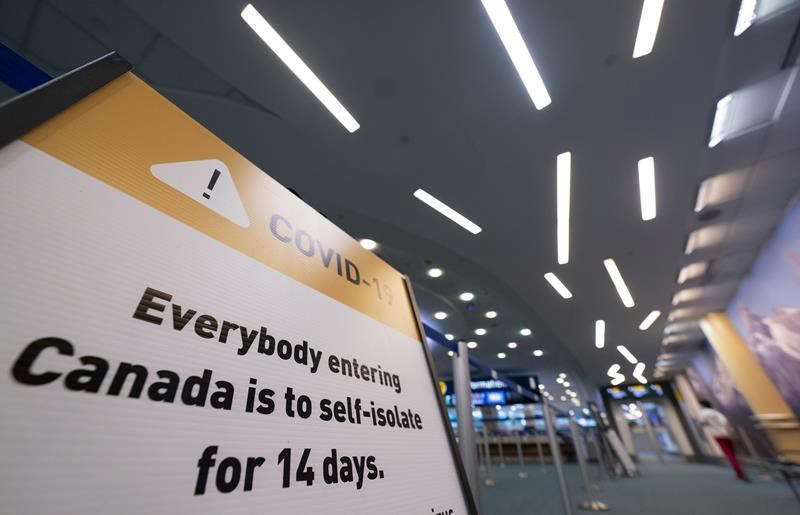 The union's pressure tactic will not disrupt service in any way, union national director Marty Warren said in a release. Bargaining began in January, ahead of the collective agreement's expiration in March.
Security screening officers are employed by one of three companies subcontracted by the federal Crown corporation Canadian Air Transport Security Authority (CATSA).
The agency launched a program incentivizing employees not to take vacation or sick days, offering them a further $200-a-week bonus if they achieve perfect attendance.
NDP transport critic Taylor Bachrach has criticized the bonus. "Seriously, in the midst of a pandemic, this minister is incentivizing workers who come to work sick. If he wants to get travellers moving again he needs to scrap this program immediately and start paying workers fairly," he said during question period in the House of Commons on Monday.
Transport Minister Omar Alghabra noted the hundreds of fresh hires in security screening and customs. "We have adjusted many of our measures in collaboration with airports and airlines to ease airport delays. And we're working with workers … who have been working very hard over the last weeks," he replied.
Neil Parry, CATSA's vice-president of service delivery, said last week the incentive was put in place because "there can be significant instances of absenteeism where people don't show up for their shift."
Not all of the new hires are ready to work yet, with training taking at least one month to complete. And security clearance levels for international flights are tougher to obtain, which means processing times for flights to the U.S. and overseas may not improve as quickly as those for domestic trips.
Canada's four largest airports (Toronto, Vancouver, Calgary and Montreal) have been bracing for a 50 per cent rise in passenger numbers ahead of peak travel season.
As of June 1, those hubs were processing an average of 56,000 inbound passengers from abroad each day — more than half of them at Pearson, where scenes of traveller frustration have played out all spring. The figure will hit 80,000 within weeks, according to the Canadian Airports Council.
In May some 490,810 passengers — about half of all inbound travellers from abroad — were held up after arriving on international flights at Pearson airport, facing delays as they sat on the tarmac or underwent staggered off-loading to ease pressure on overflowing customs areas, according to figures provided by the Greater Toronto Airports Authority.
Earlier this month, Ottawa suspended randomized COVID-19 testing of vaccinated passengers through at least June 30, following industry demands to process international travellers more quickly.
Transport Canada has also created an "outbound screening committee" made up of government agencies and industry stakeholders to address bottlenecks at security checkpoints.
This report by The Canadian Press was first published June 20, 2022.
Christopher Reynolds, The Canadian Press
MPs plan visit to Taiwan this fall if trip budget approved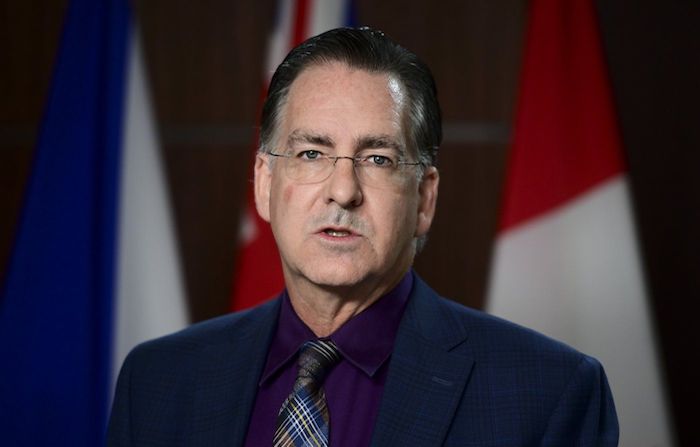 By Marie Woolf in Ottawa
A committee of Canadian MPs is seeking budget approval to make a trade trip to Taiwan this fall despite fears that the plan risks escalating tensions with China.
The House of Commons international trade committee is planning to visit Taiwan and Singapore, although the Commons has not yet approved the committee's budget for the trip.
New Democrat MP and committee member Brian Masse says Canadians "must support other democracies that have fought for their rights and freedoms."
"A fall trip across Asia to improve trade relationships, which would include a visit to Taiwan, has been in discussion at the standing committee on international trade," Masse said.
"Although the trip is still in the planning stages, the NDP is very supportive of developing stronger Canada-Taiwan relations and taking this opportunity to improve our trade relationship with Taiwan."
Conservative MP and committee vice-chair Randy Hoback said MPs on a Canada-Taiwan parliamentary "friendship group" used to go to Taiwan around twice a year before COVID-19 restricted travel.
Hoback has previously visited the island, which is located around 100 miles off the coast of southeastern China, with the group.
But the Tory MP said he would want to consult Global Affairs Canada before making the trip now. "There's no intent on my part to antagonize China," he said.
Earlier this month, China condemned a trip to Taiwan by U.S. House of Representatives Speaker Nancy Pelosi.
China regards the island of Taiwan as its territory and Beijing imposed sanctions on Pelosi in retaliation to her visit and held military drills around Taiwan.
During Pelosi's visit, Foreign Affairs Minister Mélanie Joly urged China to de-escalate tensions, saying legislators often make international visits and they should not be used to justify China's decision to stage military drills.
Emily Williams, a spokeswoman for Joly, said Wednesday that "Parliamentary associations and friendship groups travel regularly and we respect their independence."
"Canada continues to have strong and growing trade and people-to-people ties with Taiwan," she said. "As stated in the G7 foreign ministers' statement on the Taiwan Strait, Canada is committed to maintaining the rules that have ensured peace and stability for decades, including across the Indo-Pacific region."
The Taipei Economic and Cultural Office in Canada said it would give the Parliamentary committee "full support" for a visit that would "facilitate further dialogues" on issues including trade and investment, education and technology.
"By visiting Taiwan and connecting with Taiwanese legislators, Canadian Senators and MPs will gain a better understanding of Taiwan's development, its role in the region, cross-Strait relations and other latest political and economic developments," a spokeswoman said.
This report by The Canadian Press was first published Aug. 17, 2022.
G'day for Canada Little Leaguers in beating Australia 7-0 at World Series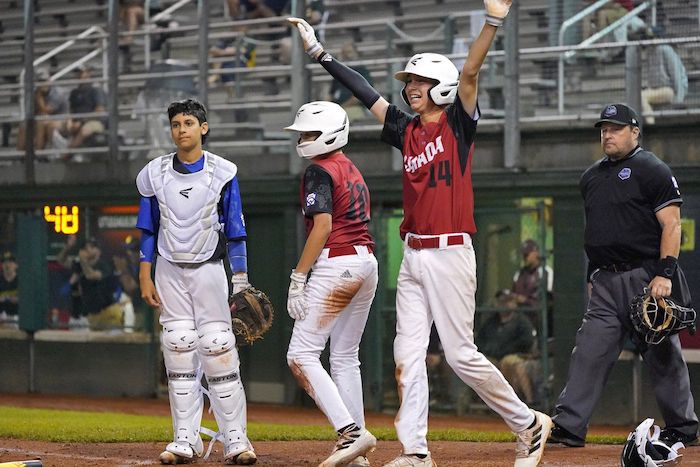 Williamsport – It started with a lengthy weather delay, but it turned out to be a g'day at Volunteer Stadium for Canada at the 75th Little League World Series.
The Little Mountain Little Leaguers of Vancouver defeated Australia 7-0 in their opening game, out-hitting the squad from Brisbane North Region Little League 11-5.
Canada, coached by Brad Dorwart and Kevin Smith, scored one run in the second, added three more in the fourth, one in the fifth and two in the sixth. Australia had three errors while Canada had one.
Righthanded starter Benjamin Dartnell pitched 3 2/3 innings for Canada and only gave up two hits and one walk. Of the 66 pitches he threw, 43 were strikes.
Jason and Graydon Yan all managed multiple hits for Canada as Jason went 4-for-4 at the plate to lead the Canucks.
The Little Mountain Little Leaguers advanced to the World Series by winning all eight of their games at the 2022 Canadian Region Championship.
Canada's next game is Friday against Japan.
This report by The Canadian Press was first published Aug. 17, 2022.