Air Canada on upward trajectory but losses continue amid high demand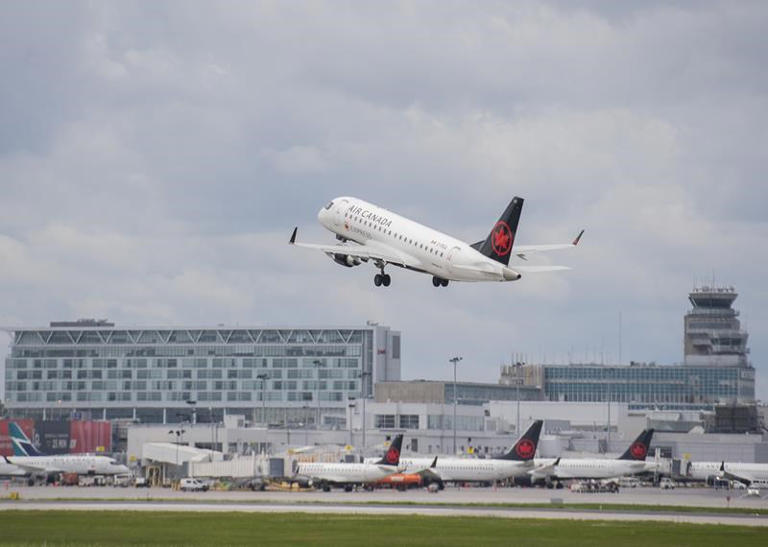 By Christopher Reynolds in Montreal
Air Canada raked in a nearly five-fold revenue increase in its latest quarter, but continued to suffer net losses in the hundreds of millions due to a "very challenging" three months, said CEO Mike Rousseau.
While falling short of forecasts, the sunnier earnings come after months of global industry turbulence as airlines, airports and governments try to catch up with a massive travel rebound that has unleashed scenes of chaos in terminals.
Customer volume shot up to 9.1 million passengers in the quarter ended June 30, reaching 71 per cent of levels from the same period in 2019. Staffing numbers were even higher compared to the pre-pandemic payroll, Air Canada said Tuesday.
"But despite all the planning, the increased traffic has created difficulties for all participants in the air transport system, a situation that we're seeing around the globe," Rousseau told analysts on a conference call.
Air Canada "regret(s)" the disruptions its passengers have faced, he said, while chief operations officer Craig Landry offered an apology for the lack of "operational stability."
But Landry also pointed the finger at other industry players for the cascade of cancellations and other hiccups.
"These effects were primarily driven by resourcing challenges and could be seen in airport security screening, Canada and U.S. border customs processing, air traffic control, maintenance providers, equipment supply chains, aircraft catering and fuelling partners, just to name a few," he said.
Mechanical failures at airport baggage systems have also played a role in the constant luggage mishaps that have plagued passengers over the summer, he added.
The difficult summer ramp-up pushed Air Canada and Toronto's Pearson airport to the very top of global flight delay lists, with Canada's largest airline frequently reaching No. 1 for percentage of delayed trips — up to two-thirds of scheduled flights on some days — in June and July.
However, its performance has improved markedly in the past four weeks after the company slashed more than than 15 per cent of its scheduled flights in July and August, affecting hundreds of thousands of customers.
On Tuesday, Air Canada reported a second-quarter loss of $386 million compared with a loss of $1.17 billion a year earlier, when extensive flight restrictions due to COVID-19 were still in place. Revenue totalled $3.98 billion, compared with $837 million during the same time last year.
The Montreal-based carrier said its loss for the three months ended June 30 totalled $1.60 per diluted share, compared with a loss of $3.31 per diluted share in the second quarter of 2021.
The outcome fell 94 per cent below analysts' expectations of 83 cents per diluted share in losses, according to financial data firm Refinitiv.
This report by The Canadian Press was first published Aug. 2, 2022.
Companies in this story: (TSX:AC)
TotalEnergies EP Canada ups stake in Fort Hills oilsands project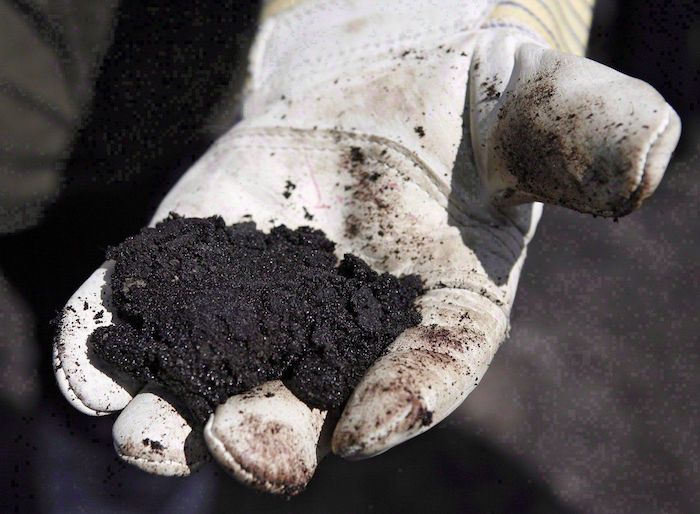 Calgary – TotalEnergies EP Canada Ltd. says it is increasing its ownership in the Fort Hills oilsands project by acquiring part of Teck Resources Ltd.'s stake in the mine.
Teck announced last year that it would sell its 21.3 per cent stake in Fort Hills to Suncor Energy Inc., the third partner in the project, for about $1 billion.
However, TotalEnergies EP Canada says it has exercised its pre-emption right to acquire an additional 6.65 per cent in the project from Teck for $312 million.
The deal brings the company's stake in Fort Hills to 31.23 per cent. Suncor will own the rest.
French company TotalEnergies announced in September 2022 its plan to exit the Canadian oilsands by spinning off TotalEnergies EP Canada in 2023.
It says the acquisition of an additional interest in Fort Hills helps build TotalEnergies EP Canada for the future.
This report by The Canadian Press was first published Jan. 27, 2023.
Companies in this story: (TSX:TECK.B, TSX:SU)
Provincial governments not jumping to act on tighter alcohol warning guidelines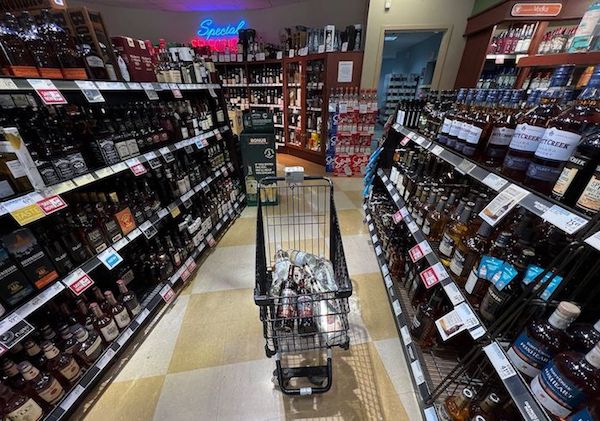 By Michael Tutton in Halifax
Politicians in charge of provincial and territorial liquor laws aren't hurrying to adopt or promote newly updated guidelines that advise a steep drop in Canadian drinking habits.
Across Canada, the responsible ministers declined interview requests from The Canadian Press. In written responses, they didn't commit to changing marketing methods for alcohol and noted they're awaiting Ottawa's lead on whether to slap warning labels on products.
In some cases, such as Nunavut and British Columbia, governments say they're actively reviewing the guidelines. Two provinces — New Brunswick and Nova Scotia — as well as the Northwest Territories said their health departments are developing plans to incorporate the new advice. The Northwest Territories Health Department said it intends to "share the new guidelines broadly."
The guidance prepared by the Canadian Centre on Substance Use and Addiction for Health Canada and released on Jan. 17 represents a major shift from its 2011 advice that having two drinks a day was considered low risk. The updated report says there is a moderate risk of harm for those who consume between three and six standard drinks a week, and it increases for every additional drink.
Kevin Shield, a professor at University of Toronto's school of public health, notes about two-thirds of Canadians who drink are consuming in the guideline's riskier ranges, according to the most recent Statistics Canada survey.
Shield — who studies methods used by governments to reduce harms caused by alcohol — said in an interview Wednesday that liquor agencies aren't currently giving consumers a good sense of the long-term health risks of alcohol. The typical messages, he said, are: "Don't drink and drive, don't drink while pregnant and please enjoy responsibly," with only the Northwest Territories including labels warning of health impacts.
Some governments have been loosening marketing restrictions. For example, in its 2019 budget, Ontario's Progressive Conservatives called for earlier serving hours for bars and restaurants, alcohol in municipal parks and advertising of free alcohol by casinos.
The province's Finance Department said in an emailed response it's "aware" of the CCSA update but didn't comment on whether the province's liquor corporation, the LCBO, will alter its policies. The LCBO website contains a link to the updated guidelines, but finding it requires surfing through three other topics before reaching a link written in small type at the bottom of a page.
Tim Stockwell, the former head of the Canadian Institute for Substance Use Research at the University of Victoria, said the reality is the issue isn't a political priority.
"They're thinking about the economy, and tourism and the vitality of nightlife in their cities. The last thing on policymakers' minds is whether this commodity we're so familiar with is doing any harm," he said in an interview Tuesday.
The liquor corporations continue to be key sources of revenue to their provinces, with the B.C. agency providing close to $1.2 billion in the last fiscal year, Ontario's LCBO providing about $2.4 billion and Quebec's SAQ reporting a $1.35-billion profit.
A spokesman for Quebec's finance minister said the province isn't considering any changes to the provincial liquor corporation's current practices. "We trust citizens to make the best decisions for their health, in light of the latest knowledge on the subject," spokeswoman Claudia Loupret said.
In Nova Scotia, Finance Minister Allan MacMaster said liquor education materials "do not yet" reflect the new guidance. Beverley Ware, a spokeswoman for the province's liquor corporation, said the Department of Health "plans to develop materials to inform Nova Scotians of the new guidance on alcohol and health," and the liquor retailer is in favour of sharing this information with its customers.
A spokesman for New Brunswick's Health Department said it supports the updated guidelines and is working on a communication plan to help New Brunswickers understand them.
Siobhan Coady, the finance minister in Newfoundland and Labrador, provided an email saying her officials are "always mindful of new research," noting the province was already examining whether to introduce policies that limit liquor consumption — including raising the minimum price for drinks sold in bars.
Manitoba's government didn't comment on how it will incorporate the guidelines into its liquor marketing, but noted its liquor corporation has a "DrinkSense" website that encourages responsible consumption.
Meanwhile, none of the provinces reached by The Canadian Press indicated they are considering directly implementing the call for health warning labels, though the Northwest Territories does already have a label mentioning the risk to pregnant women and drivers, and noting alcohol "may cause health problems."
Nunavut's Finance Department said in an email it is reviewing its alcohol regulations, including possible warning label requirements, and will "note the findings" of the CCSA in its review.
David Morris, a spokesman for the Saskatchewan liquor authority, said the province's retail liquor system will be fully private later this year and there are no plans to change the way private retailers in the province sell or market alcoholic beverages.
A spokesperson for British Columbia's Ministry of Mental Health and Addictions said the province will be reviewing the CCSA guidelines and "have more to say in the weeks ahead."
Manitoba, Saskatchewan, Nova Scotia and Yukon said it's up to Ottawa to take the lead on creating warning labels that discuss the risks of cancer, heart disease and stroke. Carolyn Bennett, the federal minister of mental health and addictions, was unavailable for an interview, and her office said she's reviewing the CCSA's advice.
Dan Malleck, a professor of health sciences at Brock University who has been critical of the CCSA guidelines, said the provinces are right to be reluctant about adopting the updated guidelines. "I think any reasonable government should ignore the guidelines completely," he said in an email. "It's poor research, ideologically driven, and based upon spurious connections with health harms."
This report by The Canadian Press was first published Jan. 27, 2023.
— With files from Allison Jones, Steve Lambert, Terri Theodore, Kelly Malone, Colette Derworiz, Hina Alam, Sidhartha Banerjee and Emily Blake.