$18B Indigenous spending in Budget 2021 meant for short-term gaps: Miller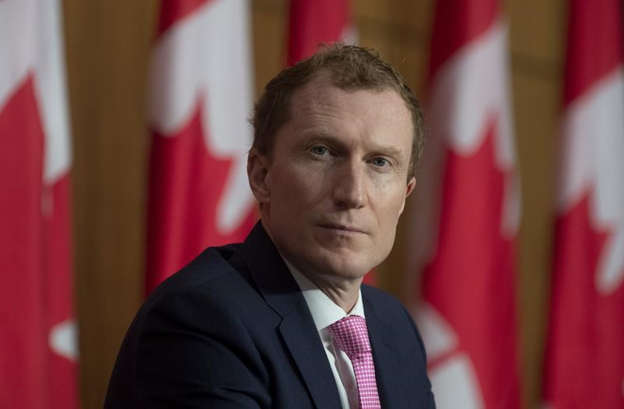 OTTAWA — Indigenous Services Minister Marc Miller says the 2021 federal budget marks a historic level of investment in Indigenous communities, but he acknowledges much of this spending addresses systemic funding gaps and that longer-term, sustained spending will need to continue.The Liberal government plans to spend more than $18 billion over the next five years to narrow the socio-economic gap between Indigenous and non-Indigenous people and to help these communities fight the COVID-19 pandemic.

Additional amounts have also been earmarked in other departments that will go toward helping Indigenous communities, including $2.5 billion over five years for distinctions-based early learning and child care and $108.6 million over five years for First Nations policing.

The budget also promises a three-year investment of $74.8 million to improve access to justice for First Nations people through the development of an Indigenous justice strategy, aimed at tackling systemic discrimination and over-representation in the criminal justice system.

While the total spending earmarked for Canada's First Peoples in Budget 2021 may be an eye-popping number compared to previous budgets, Miller says it's important to remember this reflects long-standing funding shortfalls in First Nations, Inuit and Metis communities for basic things like clean water, access to local health care and First Nations policing.

"The size of the investments, they didn't come without reflection," Miller said in an interview with The Canadian Press.

"My team put a tremendous amount of effort in trying to quantify the investments in infrastructure, for example, that we need to start closing the gap in the relatively short-term as part of the general effort of stimulus and touching on the themes in the budget, fighting COVID and getting out of it in a strong way."

Investments of $6 billion over five years are included in the budget are meant to be investments for "shovel-ready projects" over the next three to five years flagged as critical infrastructure by local chiefs and communities, Miller said.

This includes $1.7 billion earmarked for operations and maintenance costs of community infrastructure in communities on reserve.

Maintenance spending may not be "a headline grabber," Miller said, but is important for communities to know the federal government will support the upkeep and preservation of critical assets in their communities, including equal pay for equal work.

"A very important thing I kept hearing back from Indigenous communities was, 'Where will you be after March 2021?' knowing these assets need proper planning and support over the course of their lifespan," Miller said, pointing specifically to the decades-long battle to lift First Nations boil-water advisories.

Meanwhile, Indigenous Services Canada will soon launch a strategy with Indigenous communities to get a clearer sense of their long-term plans and individual needs.

This will be used to quantify and put a reliable dollar figure on the of longer-term federal investments needed to help lift Indigenous communities into a more equal standard of living as non-Indigenous ones, Miller said.

In his mandate letter penned in December 2019, Prime Minister Justin Trudeau tasked Miller with co-developing distinctions-based community infrastructure plans for Indigenous communities and to move forward with addressing critical needs including housing, all-weather roads, high-speed internet, health facilities, treatment centres and schools in First Nations, Inuit and Métis communities by 2030.

"That will require sustained investments in infrastructure over the long term," Miller said, adding that he firmly believes Trudeau is willing to invest both the political and financial capital into turning these spending promises into a reality.

Many national Indigenous organizations and groups that represent First Nations, Inuit and Metis people voiced cautious optimism about the large sums dedicated toward their unique needs in Budget 2021 after its release on Monday.

Miller said he hopes all Canadians will understand the large sums secured for Indigenous communities are not "discretionary in nature," but rather should be viewed through a lens of Canada making reparations for past wrongs and righting historic funding shortfalls.

"That's an educational element that escapes even most of us when we see very, very large (budget) numbers. A lot of them are meant to close gaps that are unacceptable," he said.

"These investments are continuous and will need to be continuous as we work with Indigenous communities to right historical wrongs and to invest in the future of Indigenous Peoples."

This report by The Canadian Press was first published April 23, 2021.

Teresa Wright, The Canadian Press
Buffalo suspect: Lonely, isolated — and a sign of trouble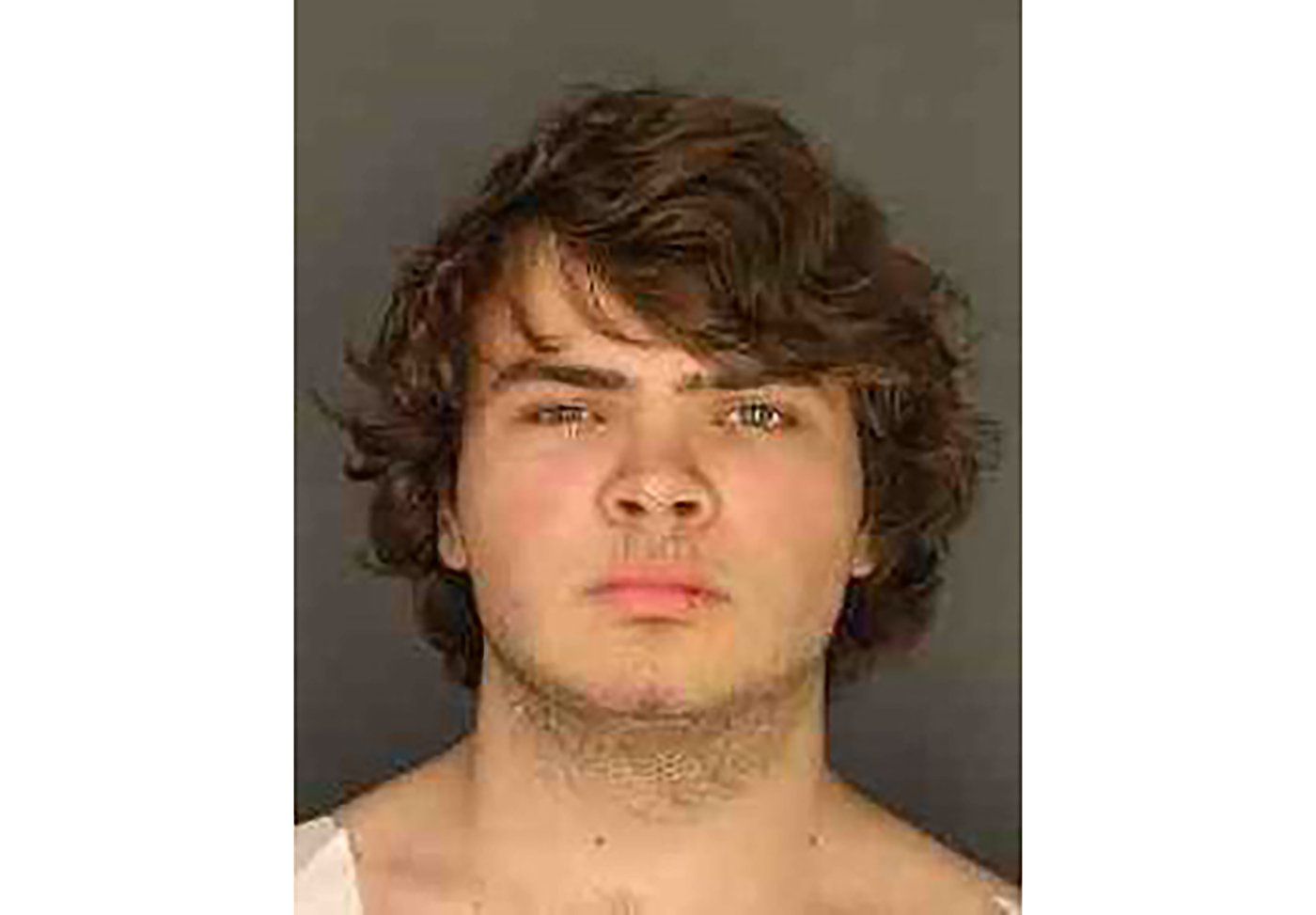 By Bernard Condon And Michael Hill in Conklin
CONKLIN, N.Y. (AP) — In the waning days of Payton Gendron's COVID-19-altered senior year at Susquehanna Valley High School, he logged on to a virtual learning program in economics class that asked: "What do you plan to do when you retire?"
"Murder-suicide," Gendron typed.
Despite his protests that it was all a joke, the bespectacled 17-year-old who had long been viewed by classmates as a smart loner was questioned by state police over the possible threat and then taken into custody and to a hospital for a psychiatric evaluation under a state mental health law.
But a day and a half later, he was released. And two weeks after that, he was allowed to participate in graduation festivities, including riding in the senior parade, where he was photographed atop a convertible driven by his father and festooned with yellow-and-blue balloons and signs reading, "Congratulations" and "Payton Gendron."
That account of Gendron's brush with the law last spring, according to authorities and other people familiar with what happened, emphasized the same point school officials made in a message to parents at the time: An investigation found no specific, credible threat against the school or any individual from that sign of trouble.
That same young white man bought a Bushmaster XM-15 rifle, traveled three hours to Buffalo and went on what authorities say was a racist, livestreamed shooting rampage Saturday in a crowded supermarket that left 10 Black people dead.
Gendron, now 18, was arraigned on a state murder charge over the weekend and a court-appointed public defender entered a not guilty plea on his behalf. He remained jailed under suicide watch as federal prosecutors contemplate hate-crime charges.
Even as the FBI swarmed the comfortable home where Gendron lived with his parents and two younger brothers, neighbors and classmates in this community of 5,000 near the New York-Pennsylvania line say they saw no inkling of the young man now being described on television.
And they say they saw nothing of the kind of racist rhetoric seen in a 180-page online diatribe, purportedly written by Gendron, in which he describes in minute detail how he researched ZIP codes with the highest concentrations of Black people, surveilled the Tops supermarket in Buffalo, and carried out the assault to terrorize all nonwhite, non-Christian people into leaving the country.
Classmates described Gendron as a quiet, studious boy who got high marks but seemed out of place in recent years, turning to online streaming games, a fascination with guns and ways to grab attention from his peers.
When school partially opened again early last year after COVID-19-related shutdowns, Gendron showed up covered head to toe in a hazmat suit. Classmate Matthew Casado said he didn't think the stunt -– he called it "a harmless joke" — went down well with other students.
"Most people didn't associate with him," he said. "They didn't want to be known as friends with a kid who was socially awkward and nerdy."
Gendron excelled in sciences, once earning top marks in a state chemistry competition. But he was known for keeping to himself and not talking much. And when he did talk, it was about isolation, rejection and desperation.
"He talked about how he didn't like school because he didn't have friends. He would say he was lonely," said Casado, who graduated with Gendron last year.
At one point last winter, Gendron's mother called Casado's mother with a request: Please have Matthew call Payton because he had no friends and needed to talk.
The two boys ended up going to flea markets together, watching YouTube videos and shooting guns on nearby state land over the next few months. Casado said that he had never heard his friend talk of anything violent.
"I didn't think he would hurt a fly," he said.
Some neighbors had a similar view, seeing the family as happy and prosperous, with both Paul Gendron and his wife, Pamela, holding stable jobs as civil engineers with the New York state Department of Transportation, earning nearly $200,000 combined, according to online records.
Dozens of their Facebook posts over the years show the parents and their three boys — often dressed in matching outfits — enjoying amusement park vacations, going on boat trips, shooting laser tag guns and opening presents on Christmas morning.
Carl Lobdell, a family friend who first met Gendron on a camping vacation a dozen years ago, said he was shocked that Payton was identified as the suspect in the mass shooting.
"He was very friendly, very respectable," said Lobdell, adding that his family had grown so close to the Gendrons that they even attended Payton's graduation party last year. "When I heard about the shooting … I just cried."
The family did not respond to a request for comment over the weekend, nor did Gendron's attorney. No one answered the door Monday at the family home, surrounded by a neat, spacious lawn. Near the front door was a tiny right hand pressed in concrete with a heart symbol and the words, "PAYTON 2008."
One parent of a Susquehanna Valley High student said she was furious that the student who was investigated for making the threat last year — whom she later discovered was Gendron — was still allowed to participate in all graduation activities. The woman asked not to be identified because she feared harassment.
According to a recording of a conference call of federal and local law enforcement officials Monday that was obtained by The Associated Press, Buffalo Police Commissioner Joseph Gramaglia said Gendron's comments he made in school in June 2021 were "generalized statements" and not targeted at anyone in particular or at a specific location, which is why no criminal charges were filed. He said the state police "did everything within the confines of the law."
Gendron enrolled at Broome County Community College and later dropped out. The school wouldn't say why. And according to online writings attributed to him, he began planning his assault on the Buffalo supermarket beginning at least in November, saying he was inculcated into his racist views online.
"I was never diagnosed with a mental disability or disorder, and I believe to be perfectly sane," according to one passage.
A new, 589-page document of online diary postings emerged Monday that authorities have attributed to Gendron, and some of its passages tracked with the account AP's sources gave of his high school threat investigation.
"Another bad experience was when I had to go to a hospitals ER because I said the word's 'murder/suicide' to an online paper in economics class," said one entry. "I got out of it because I stuck with the story that I was getting out of class and I just stupidly wrote that down. That is the reason I believe I am still able to purchase guns."
"It was not a joke, I wrote that down because that's what I was planning to do."
___
Condon reported from New York. Eric Tucker in Washington, Michael R. Sisak in New York and news researcher Rhonda Shafner in New York contributed.
___
Contact AP's global investigative team at [email protected]
Clinton campaign lawyer sought to 'use' FBI, prosecutor says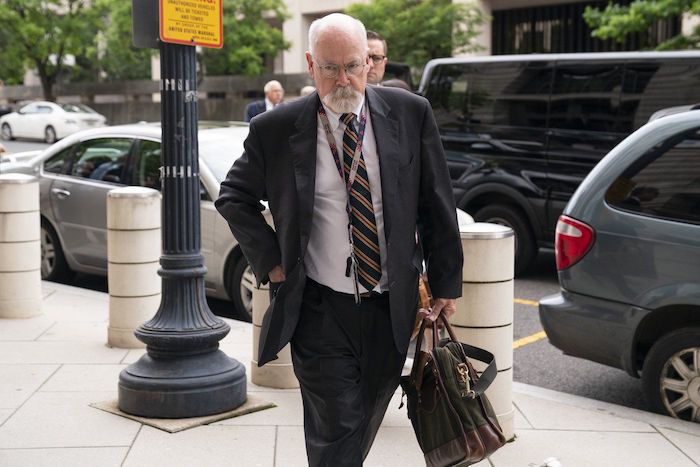 By Eric Tucker in Washington
WASHINGTON (AP) — A lawyer for Hillary Clinton's 2016 campaign who is charged with lying to the FBI early in the Trump-Russia probe sought to "use and manipulate" federal law enforcement to create an "October surprise" in the final weeks of the presidential race, a prosecutor alleged Tuesday at the start of his trial. Defense lawyers told jurors he never lied.
Michael Sussmann is accused of misleading the FBI during a September 2016 meeting by telling the bureau's top lawyer that he wasn't acting on behalf of a particular client when he presented computer data that he said might connect Russia to then-candidate Donald Trump. In reality, prosecutors say, he was acting on behalf of the Clinton campaign and another client who had provided him with the data.
He lied, prosecutors told the jury, in hopes of generating an "October surprise" of FBI investigations into Trump and negative news coverage of him, and because he knew the FBI would consider the information less credible if it thought it was being presented on behalf of the Clinton campaign.
"He told a lie that was designed to achieve a political end, a lie that was designed to inject the FBI into a presidential election," said prosecutor Brittain Shaw.
But Sussmann's lawyers sought to counter each of the prosecution's allegations, presenting him as a well-respected attorney with deep experience in law enforcement intelligence matters who never lied to the FBI and never would. The fact that he represented Democratic clients was well-known to the FBI and not anything he intended to hide.
"He was someone the FBI knew represented partisan clients," defense lawyer Michael Bosworth said in his opening statement. "The FBI knew that he represented the Clinton campaign that summer. The FBI knew that he was an attorney for the DNC, the Democratic Party itself."
In any event, Bosworth said, it would be impossible for prosecutors to prove that Sussmann had lied because only he and the FBI lawyer he met with, James Baker, were present and neither took notes. Five and a half years after the meeting, Baker's memory of what was said is "clear as mud," Bosworth said.
Sussmann's trial is the first arising from special counsel John Durham's investigation into the FBI's original probe into Russian election interference and potential ties with the Trump campaign. Though Durham was thought to be focused at least initially on misconduct by government officials during the course of the Russia investigation, the Sussmann case alleges wrongdoing by a tipster to the FBI rather than the FBI itself.
In an early recognition of the politically loaded nature of the case, Shaw urged jurors to put aside any feelings they might have about Trump, Russia or Clinton.
"Some people have very strong feelings about politics and Russia, and many people have strong feelings about Donald Trump and Russia. But we are not here because these allegations involved either of them, nor are we here because the client was the Hillary Clinton campaign," Shaw said.
Rather, she added, "We are here because the FBI is our institution. It should not be used as a political tool."
At issue is a Sept. 19, 2016 meeting in which Sussmann presented Baker, the FBI's then general counsel, with computer data gathered by another of his clients that purported to show furtive contact between computer servers of the Trump Organization and Russia-based Alfa Bank.
That connection, if true, would have been explosive at a time when the FBI was examining whether the Trump campaign and Russia were conspiring to sway the election.
The FBI did investigate the data but found nothing nefarious, and the communication instead reflected what Shaw described as a "spam email server" used to send out marketing.
"The server did not reflect a crime," Shaw told jurors, "nor was it a threat to national security."
Bosworth said he took the computer data seriously because it appeared to show "weird contacts" between Trump's business organization and Russia and because it was given to him by Rodney Joffe, a client who Bosworth said was such a respected technology executive that the FBI had asked him to be an informant.
He said Sussmann had sought out the meeting to give Baker a heads-up that a story about the computer data might be published imminently by The New York Times. Shaw, the prosecutor, had a different take, saying Sussmann had grown frustrated that a reporter he'd been working with had not yet written about the data and wanted to prompt investigations by the FBI that could ensure news media coverage.
But after the meeting, the FBI asked the newspaper to delay publication. That's the opposite of what the Clinton campaign would have wanted, Bosworth said, suggesting that he wasn't acting on the campaign's behalf when he scheduled the meeting.
"The FBI meeting was something that they didn't authorize, that they didn't direct him to do, and that they wouldn't have wanted," Bosworth said.
Durham was appointed in 2019 by then-Attorney General William Barr to look for any misconduct as the U.S. government was examining potential coordination between Russia and the 2016 Trump campaign. An investigation by an earlier special counsel, Robert Mueller, did not find a criminal conspiracy between Russia and the Trump campaign though it did find that Russia sought to aid Trump's election bid.
The Alfa Bank matter was a peripheral part of the FBI's investigation and the allegations of potentially secretive contact were not even mentioned in Mueller's 2019 report.
Durham's work has resulted in three cases. Only the one against Sussmann has reached trial.
In 2020, a former FBI lawyer named Kevin Clinesmith pleaded guilty to altering an email related to FBI surveillance of an ex-Trump campaign adviser, Carter Page. In applying for warrants to eavesdrop on Page, the FBI relied on research files of anti-Trump information known colloquially as the "Steele dossier" that contained rumors and uncorroborated claims.
Last year, Durham charged a Russia analyst who was a source for that dossier with lying to the FBI about his own sources of information — among them, a longtime Hillary Clinton supporter. Igor Danchenko has pleaded not guilty.
____
Follow Eric Tucker on http://www.twitter.com/etuckerAP.