Dreeshen Excited To Work With New Conservative Leader
By Sheldon Spackman
Red Deer-Mountain View M.P. Earl Dreeshen says he's excited to work with the Conservative Party's new leader, Andrew Scheer, an M.P. from Regina-Qu'Appelle.
The party welcomed it's permanent new leader over the weekend and in a release, Dreeshen says "I would like to congratulate Andrew, and all of the other leadership candidates, on a hard fought, meaningful leadership race. I am confident that our party will unite under his leadership as we move toward our goal to continue earning the trust of Canadians and forming government in the next election."
"The position of Speaker is really an important role in the Canadian parliamentary system," said Dreeshen. "In addition to managing the daily operations of the House of Commons and its entire staff, the Speaker also has an important role in representing parliament to the Senate, the crown and foreign parliaments. It's a role that requires the respect of members from all parties. There is a reason that Andrew was chosen for the role in 2011, and that is because everyone recognized the character he possesses."
"Andrew has put a focus on eliminating job killing policies like the carbon tax, while standing up for families across the country," Dreeshen continued. "I look forward to working, along with my colleagues, under the leadership of our new leader and the next Prime Minister of Canada, Andrew Scheer."
Earl Dreeshen's Official Website
Andrew Scheer's Official Website
Red Deer South UCP constituency board member resigns in response to COVID-19 restrictions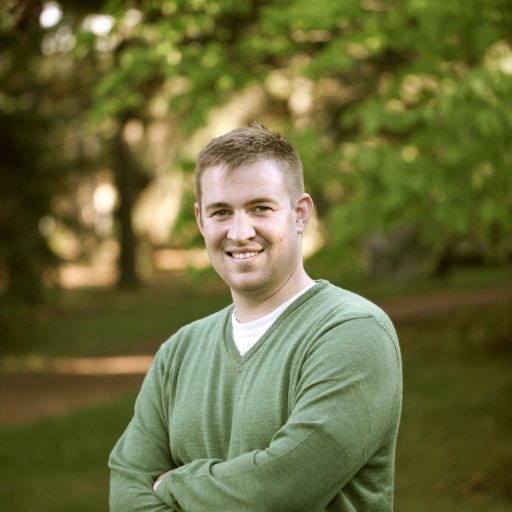 A political firestorm is brewing in Alberta.  The province's response to COVID-19 is leading to a growing rift amongst members of Alberta's UCP.  In an effort to slow the spread of COVID the government's approach has been to protect hospitals by limiting interactions between people. This has lead to thousands of job losses and months of painful uncertainty for small business owners.  Increasingly, individual UCP politicians and Constituency Associations are calling on the Premier to take a new direction. They want the province to shift focus to provide comfortable quarantine sites for vulnerable citizens and the people who work with them, while the rest of Alberta returns to normal.  In an effort to protect the fragile economy, a number of constituency associations are considering their strongest possible move.  They're deciding whether they should call for a leadership review which would be a direct challenge to Premier Jason Kenney.
In Central Alberta, Calvin Goulet-Jones a member of the Red Deer South UCP Board has resigned.  In his resignation letter (below) Goulet-Jones says the UCP has abandoned the core principals which brought conservatives from different parties together.   Janis Nett, President of the Red Deer South UCP Board says other members of the board support the decision Goulet-Jones has made, but they also support Red Deer South MLA Jason Stephan and the party.  Nett says remaining board members are hoping a change in direction can be accomplished without fracturing conservatives into two more more parties in the next provincial election.  The Red Deer South Constituency Association meets later this week and a discussion about how best to convince party leadership to change direction will be on the agenda. 
Below is a post from the Facebook page of former Red Deer South Constituency Association board member Calvin Goulet-Jones.
Here is an excerpt of the my resignation letter to the local UCP board. I share this as a reminder of what the UCP was built on. For context, the content within the letter is relevant to the end of January. Please also note that this was not an admonishment of local board members, but a recognition that I can no longer be involved at this time for the reasons I state below.
It is no secret that times have changed and I strongly believe we have lost sight of the principles I feel we all hold dear. I am saddened when I look at the core principles that the UCP was built upon. I am saddened because it is so evident that the UCP has abandoned their foundation. They are no longer the party that Albertans elected.
Let me elaborate on the principles the UCP was built upon and where we find ourselves today.
Principle 1 – A robust civil society made up of free individuals, strong families, and voluntary associations.
We live in an era right now where individuals are not free. In fact, we live in an era where the freedom to earn an income is fined, where putting in an honest day's work to put food on the table results in intimidation and strong families are being weakened as a result. This may not affect you, but it affects our society. When freedom is taken away from one individual it is taken away from all of us. Our society is neither robust, nor is it civil. In fact, it can be argued it is breaking down at the hands of our government.
Principle 2 – Freedom of speech, worship and assembly.
No one can take away the freedom to worship, including the government, however they certainly can put a major damper on it. Our government has intimidated and bullied churches severely beyond what could ever be deemed reasonable. Not only in Alberta but across this country the freedom to corporately worship has been taken away. The point is that this is a core principle of the UCP and the government seems to have not given it a second thought.
Principle 3 – Affirm the family as the building block of society and the means by which citizens pass on their values and beliefs and ensure that families are protected from intrusion by government.
The family is the building block of society, meanwhile families are suffering and children are bearing the brunt of the governments decisions. While the child help line has received an unprecedented amount of calls for help our government applies bandaids. This government is deconstructing the building block of society, mental health issues are rampant, and they have shifted the burden of covid and placed it upon the most vulnerable: Our children. They are affected by the very specific decisions that the government makes more than they will ever know.
Furthermore, the government's logic is beyond reason. To say that a loved one may babysit your kids but that same loved one may not stay for dinner is absurd. To impose a fine to an individual who is struggling with loneliness and needs familiar company, yet allow a contractor to enter homes is mean spirited. I can go on, but I cannot imagine anyone can truly say that this government is busy ensuring that individuals are protected by the intrusion of government.
Principle 4 – Economic freedom in a market economy which encourages the creation of wealth through free enterprise, and protection of the right to own, enjoy and exchange property.
This government has shut down businesses and are bankrupting the individuals who own them. What's more, this government has taken it further and has called those people who are soon to be homeless 'selfish'. Alluding to the idea that they are greedy for wanting to earn an income. I find it very sad that the UCP has abandoned this principle as it is cornerstone policy that the UCP was built on. Free markets and private sector job creation. Instead, the UCP continues to actively work towards shutting small businesses down.
Principle 5 – Limited government, including low levels of taxation to help generate economic growth while allowing Albertans to enjoy the fruits of their own labour.
This government has given itself an unprecedented amount of power to intervene in any and every situation it deems fit. This is not limited government. The UCP speaks of low taxation while putting in policies that result in businesses and individuals earning a pittance. This government has literally made it a crime for certain people in our society to enjoy the fruits of their own labour by threatening fines and threatening prison.
Principle 6 – Fiscal responsibility, including balanced budgets, debt reduction, and respect for taxpayers' money
The government has stifled growth and has ballooned debt. There was a reasonable point (back in March/April) where I can understand some of the decisions that were made. No one, including the government knew what was going on. We are well beyond that point though, yet the government continues to double down. Balanced budgets are a thing of fantasy, and we seem to live in a dream world that Trudeau himself would be proud of – that the government has an endless amount of money.
Principle 7 – Protecting public safety as a primary responsibility of government.
"Two Weeks to bend the curve." "Stay home, stay safe." "We are all in this together." Three catch phrases used by our government to convince the public that abandoning your principles is worth it. Instead, this government is creating a never seen before amount of unrest. People are not happy. People are losing their homes and becoming desperate. It would be easy to say that this is because of the virus, but it is not. It is because of the specific decisions that our government is making.
Despite GOP outcry, Cassidy 'at peace' with impeachment vote
BATON ROUGE, La. — Trashed on social media and censured by Louisiana Republicans, U.S. Sen. Bill Cassidy described himself Wednesday as "at peace" with his vote to convict former President Donald Trump at his impeachment trial and dismissed the scorching GOP backlash he's received.
Louisiana's senior Republican senator said he does not believe the criticism represents the feelings of many of his party's voters. He said the censure he received from the leadership of the state Republican Party represented "a small group of people," not the "broader Republican Party."
"I am such at peace with that vote. I say that knowing that I'm getting criticized, but I took an oath to support and defend the Constitution," Cassidy said in a conference call with reporters on a variety of topics.
Cassidy joined six other Senate Republicans in voting with Democrats on Feb. 13 to convict Trump of inciting the Jan. 6 riot at the U.S. Capitol in an impeachment trial that saw the former president acquitted. Louisiana's other U.S. senator, Republican John Kennedy, voted against conviction.
"I've received comments from folks who are Republican who object to the vote," Cassidy said. "I've received a heck of a lot of folks who agree with me or, if they don't agree with me, respect the kind of thought process that went into it."
He added: "There's a diversity of opinion among Louisiana Republicans, even if there is not among a very small group of people."
Though the 57-43 Senate vote was short of the two-thirds majority needed to find Trump guilty, the seven GOP votes against Trump represented the largest number of lawmakers to ever vote to find a president of their own party guilty at impeachment proceedings.
Some Republicans who voted to acquit Trump said they did not believe the Democrats proved their case that the former president was directly responsible for inciting hundreds of people to storm the Capitol building in a riot that left five people dead. Other Republicans said they simply did not believe Congress had jurisdiction over a president no longer in office.
Cassidy has tried to change the conversation since the impeachment trial ended, sending out daily statements about a variety of subjects and talking about other issues, such as the confirmation hearings of President Joe Biden's cabinet appointments and recovery from the icy weather.
But Trump supporters don't want to move on, and they've been slamming Cassidy on conservative talk radio and websites. They've called for Republicans to ban Cassidy from their events, and several local Republican groups have joined the executive committee of the state GOP in condemning Cassidy's vote to convict Trump.
Cassidy, a doctor, overwhelmingly won reelection in November to a second term, with Trump's backing. Asked whether his vote to convict Trump could damage his chances of reelection in 2026, Cassidy replied: "It is six years off, but that's immaterial. I took an oath to support and defend the Constitution."
___
Follow Melinda Deslatte on Twitter at http://twitter.com/melindadeslatte.
Melinda Deslatte, The Associated Press