Djokovic medical exemption sparks Australian Open debate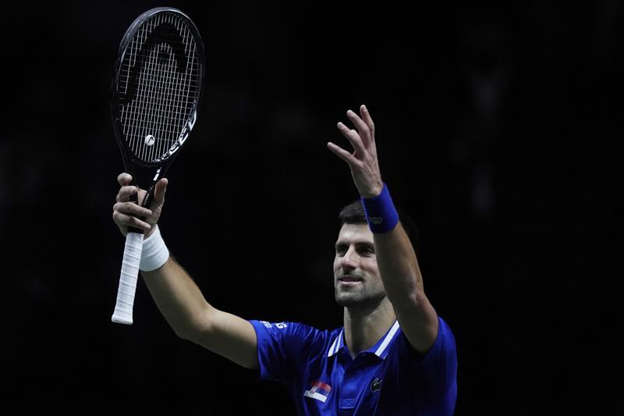 BRISBANE, Australia (AP) — With his medical exemption approved, Novak Djokovic may have some explaining to do when he gets to Melbourne to defend his Australian Open title.
The exemption allows the top-ranked Djokovic entry to the tournament regardless of his vaccination status for COVID-19, a subject he has declined to clarify amid months of speculation he could miss the season-opening major unless he can prove he's had two doses of a coronavirus vaccine.
That's a Victoria state government-mandated condition of entry for all players, staff, fans and officials entering Melbourne Park when the tournament starts on Jan. 17.
His revelation on social media that he was heading to Australiaseeking a record 21st major title sparked some debate and plenty of headlines on Wednesday, with critics questioning what grounds Djokovic could have for the exemption and backers defending his right to privacy.
Australian Open tournament director Craig Tiley defended the "completely legitimate application and process" and insisted there was no special treatment for Djokovic.
Only 26 people connected with the tennis Grand Slam event applied for an exemption and, Tiley said, only a "handful" — estimated at about five — were granted.
The names, ages and nationalities of applicants were redacted for privacy reasons before each application for a vaccine exemption was assessed by two independent panels of experts, and Tiley noted Djokovic is under no obligation to reveal his reason for seeking one.
But, he suggested, it would be "helpful" if Djokovic chose to explain it to a Melbourne public still getting over months of lockdowns and severe travel restrictions imposed at the height of the pandemic.
"I would encourage him to talk to the community about it," Tiley said. "We have been through a very tough period over the last two years."
Some reasons allowed for anyone applying for a vaccination exemption can include an acute major medical condition, serious adverse reaction to a previous dose of a COVID-19 vaccine, or evidence of a COVID-19 infection within the previous six months.
Jaala Pulford, Victoria state's acting minister for sports, said "no one is or will be receiving special treatment because of who they are or what they have achieved professionally."
"Lots of people in the Victorian community will find this to be a disappointing outcome, but the process is the process," Pulford said. "Nobody has had special treatment. The process is incredibly robust."
There was confusion late Wednesday, with Djokovic in transit, over his visa status to enter the country.
Australian Prime Minister Scott Morrison initially said the decision was a matter for the government of Victoria, where Melbourne is the state capital.
"They have provided (Djokovic) with an exemption to come to Australia, and so we then act in accordance with that," Morrison said. "States provide exemptions for people to enter on those basis, and that's been happening for the last two years."
Home Affairs Minister Karen Andrews clarified in a statement that the Australian Border Force would make the final determination.
"While the Victorian government and Tennis Australia may permit a non-vaccinated player to compete in the Australian Open, it is the Commonwealth government that will enforce our requirements at the Australian border," Andrews said. "If an arriving individual is not vaccinated, they must provide acceptable proof that they cannot be vaccinated for medical reasons to be able to access the same travel arrangement as fully vaccinated travelers."
Morrison later added, when asked about Djokovic, that "If that evidence is insufficient, then he won't be treated any different to anyone else and he'll be on the next plane home."
"And so if medical exemptions had been provided by medical professionals and that's been furnished to him as a proviso for him to get on that plane, well, that will have to stack up when he arrives in Australia."
Morrison said there's been numerous cases in recent years where people have had to provide suitable proof to support their claims for a medical exemption, "so the circumstance is not unique."
Later still, Pulford, the Victoria state politician, posted on Twitter to say "the federal government has asked if we will support Novak Djokovic's application to enter Australia."
She said the state would not be providing individual application support, adding in a second post: "We've always been clear on two points: visa approvals are a matter for the Federal Government, and medical exemptions are a matter for doctors."
Melbourne's The Age newspaper reported that Djokovic had landed before midnight local time at Tullamarine Airport but his entry was delayed because of a mistake with his visa application.
Djokovic tested positive for the coronavirus in 2020 after he played in a series of exhibition matches that he organized in Serbia and Croatia without social distancing amid the pandemic.
It's not inconceivable that the 34-year-old Djokovic, who finished one win short of a calendar-year Grand Slam in 2021 when he lost the U.S. Open final to Daniil Medvedev, could have been infected again.
The decision on whether to elaborate now is in Djokovic's court.
___
More AP tennis: https://apnews.com/hub/tennis and https://twitter.com/AP_Sports
John Pye, The Associated Press
July 4 parade shooting leaves 6 dead, 30 hurt; man detained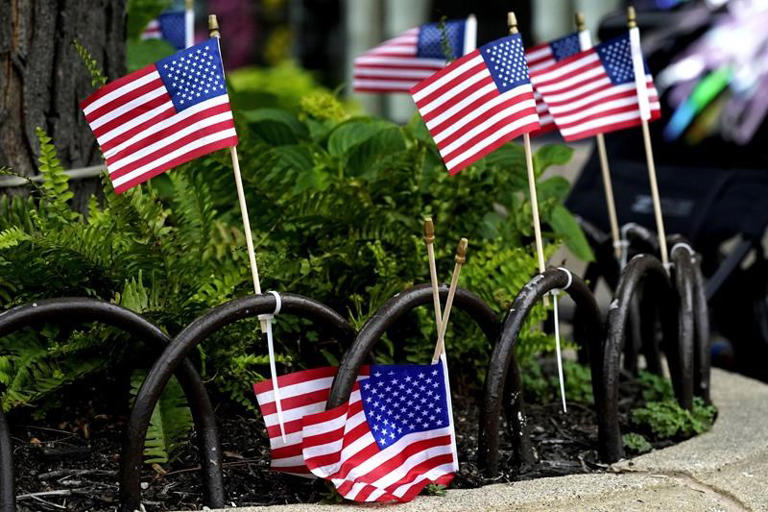 HIGHLAND PARK, Ill. (AP) — A shooter fired on an Independence Day parade from a rooftop in suburban Chicago, spraying the crowd with gunshots initially mistaken for fireworks before hundreds of panicked revelers of all ages fled in terror. At least six people were killed and at least 30 wounded.
An hourslong manhunt during which residents hunkered down in businesses or received police escorts to their homes ended with a traffic stop and brief chase Monday evening, when authorities detained a man they described as a person of interest. They gave no motive for the attack in Highland Park, a close-knit community on the shores of Lake Michigan that has long drawn the rich and sometimes famous
The July 4 shooting was just the latest to shatter the rituals of American life. Schools, churches, grocery stores and now community parades have all become killing grounds in recent months. This time, the bloodshed came as the nation tried to find cause to celebrate its founding and the bonds that still hold it together.
"It definitely hits a lot harder when it's not only your hometown but it's also right in front of you," resident Ron Tuazon said as he and a friend returned to the parade route Monday evening to retrieve chairs, blankets and a child's bike that he and his family abandoned when the shooting began.
"It's commonplace now," Tuazon said. "We don't blink anymore. Until laws change, it's going to be more of the same."
The shooting occurred at a spot on the parade route where many residents had staked out prime viewing points early in the day for the annual celebration.
Among them was Nicolas Toledo, who was visiting his family in Illinois from Mexico. He was shot and died at the scene, his granddaughter, Xochil Toledo, told the Chicago Sun-Times. Also killed was Jacki Sundheim, a lifelong congregant and "beloved" staff member at nearby North Shore Congregation Israel, which announced her death on its website.
Dozens of fired bullets sent hundreds of parade-goers — some visibly bloodied — fleeing. They left a trail of abandoned items that showed everyday life suddenly, violently disrupted: a box of chocolate cookies spilled onto the grass; a child's Chicago Cubs cap; baby strollers, some bearing American flags.
"There's no safe place," said Highland Park resident Barbara Harte, 73, who had stayed away from the parade fearing a mass shooting, but later ventured from her home.
Highland Park Police Chief Lou Jogmen said a police officer pulled over Robert E. Crimo III about 5 miles (8 kilometers) north of the shooting scene, several hours after police released the man's photo and warned that he was likely armed and dangerous.
Authorities initially said Crimo, whose father once ran for mayor of Highland Park, was 22, but an FBI bulletin and Crimo's social media said he was 21.
Police declined to immediately identify Crimo as a suspect but said identifying him as a person of interest, sharing his name and other information publicly was a serious step.
Lake County Major Crime Task Force spokesman Christopher Covelli said at a news conference "several of the deceased victims" died at the scene and one died at a hospital. Lake County Coroner Jennifer Banek said the five people killed at the parade were adults, but didn't have information on the sixth.
Police have not released details about the victims, but Toledo's granddaughter told the Sun-Times that Toledo had spent most of his life in Morelos, Mexico. Xochil Toledo said she remembers looking over at her grandfather, who was in his late 70s, as a band passed them.
"He was so happy," she said. "Happy to be living in the moment."
Xochil Toledo said her father tried to shield her grandfather and was shot in the arm; her boyfriend also was shot in the back and taken by someone to nearby hospital because they weren't sure there would be enough ambulances for all the victims.
Roberto Velasco, Mexico's director for North American affairs, said on Twitter that two Mexicans were also wounded.
Sundheim had spent decades on the staff at North Shore Congregation Israel, early on teaching at the congregation's preschool and later serving as Events and B'nei Mitzvah Coordinator, "all of this with tireless dedication," the congregation said in its statement announcing her death.
"Jacki's work, kindness and warmth touched us all," the statement said.
NorthShore University Health Center received 26 patients after the attack. All but one had gunshot wounds, said Dr. Brigham Temple, medical director of emergency preparedness. Their ages ranged from 8 to 85, and Temple estimated that four or five were children.
"It is devastating that a celebration of America was ripped apart by our uniquely American plague," Illinois Gov. J.B. Pritzker said at a news conference.
"While we celebrate the Fourth of July just once a year, mass shootings have become a weekly — yes, weekly — American tradition."
Since the start of the year, there have been 15 shootings where four or more people have been killed, including the Highland Park one, according to The Associated Press/USA TODAY/Northeastern University mass killing database.
The shooter opened fire around 10:15 a.m., when the parade was about three-quarters through, authorities said.
Highland Park Police Commander Chris O'Neill, the incident commander on scene, said the gunman apparently used a "high-powered rifle" to fire from a spot atop a commercial building where he was "very difficult to see." He said the rifle was recovered at the scene. Police also found a ladder attached to the building.
Highland Park Mayor Nancy Rotering told NBC's "Today" show that she did not know where the gun came from but that it was "legally obtained."
President Joe Biden on Monday said he and first lady Jill Biden were "shocked by the senseless gun violence that has yet again brought grief to an American community on this Independence Day."
In recent days, Biden signed the widest-ranging gun violence bill passed by Congress in decades, a compromise that reflected at once both progress on a long-intractable issue and the deep-seated partisan divide that persists.
Crimo, who goes by the name Bobby, was an aspiring rapper with the stage name Awake the Rapper, posting on social media dozens videos and songs, some ominous and violent.
In one animated video since taken down by YouTube, Crimo raps about armies "walking in darkness" as a drawing appears of a man pointing a rifle, a body on the ground and another figure with hands up in the distance.
Crimo's father, Bob, a longtime deli owner, ran unsuccessfully for mayor of Highland Park in 2019, calling himself "a person for the people."
The community of about 30,000 on Chicago's north shore has mansions and sprawling lakeside estates and was once home to NBA legend Michael Jordan. John Hughes filmed parts of several movies in the city, including "Ferris Bueller's Day Off," "Sixteen Candles" and "Weird Science."
Gina Troiani and her 5-year-old son were lined up with his daycare class ready to walk onto the parade route when she heard a loud sound that she believed was fireworks — until she heard people yell about a shooter.
"We just start running in the opposite direction," she told The Associated Press. "There were people that got separated from their families, looking for them. Others just dropped their wagons, grabbed their kids and started running."
___
Foody contributed from Chicago. Associated Press writers Martha Irvine and Mike Householder in Highland Park; Mike Balsamo and Bernard Condon in New York; David Koenig in Dallas; Jeff Martin in Woodstock, Georgia; Fabiola Sánchez in Monterrey, Mexico; and Jim Mustian in New Orleans contributed reporting.
Michael Tarm, Kathleen Foody And Roger Schneider, The Associated Press
Companies could face hurdles covering abortion travel costs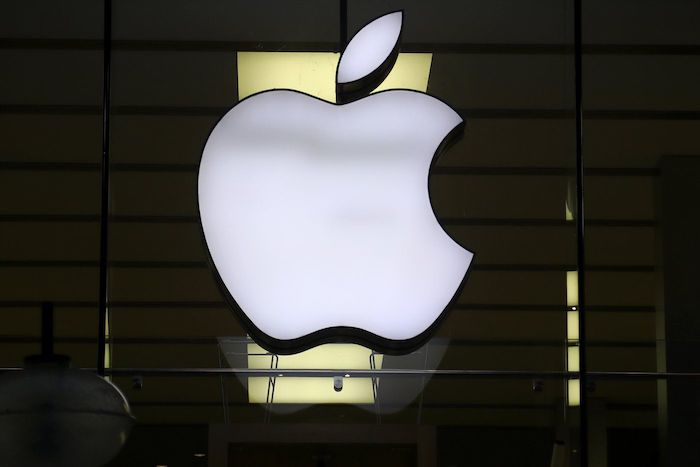 By Barbara Ortutay And Dee-ann Durbin
After the U.S. Supreme Court revoked the federal right to an abortion that's been in place for half a century, companies like Amazon, Disney, Apple and JP Morgan pledged to cover travel costs for employees who live in states where the procedure is now illegal so they can terminate pregnancies.
But the companies gave scant or no details on how they will do this and it's not clear if they will be able to — legally — while protecting employees' privacy and keeping them safe from prosecution.
"Most employers were not prepared for Roe to be overturned, and even those that were didn't realize the law would literally be changed the next minute," said Brian Kropp, a vice president at the consulting firm Gartner. "They're trying to play catch-up."
Kropp said many companies announced plans to offer travel benefits without the infrastructure in place to make them work. Some, he added, are creating supplementary policies that employees can buy to cover abortion travel, while others are contacting insurers to see if travel can be added to their current plans. Others are trying to figure out how to offer a benefit without breaching employees' privacy.
"Are employees going to have to tell their manager they are going to have to travel from Texas to California to have an abortion?" Kropp said.
The answer is no — but they would likely have to tell human resources or a similar department that they are pregnant and want to get an abortion, said Sharona Hoffman, a health law professor at Case Western Reserve University. The company or its health insurer would then provide money upfront or a reimbursement after the fact.
Hoffman called the travel cost pledges a "generous benefit" from companies, and said she would not be surprised "if this becomes a practice that more companies undertake — just without trumpeting it," for fear of the backlash that can come with public statements on a divisive issue such as abortion.
"It's not necessarily altruistic," she said. "It also makes some sense for companies to not have a bunch of employees that are highly distressed because they have unwanted pregnancies and have to carry the child to term."
For now, most big companies offering an abortion travel benefit will likely add it to existing health care plans, said Jonathan Zimmerman, a partner with the law firm Morgan Lewis who helps companies develop and maintain their benefits.
Big companies are generally self-insured, which means they pay for all claims and have more flexibility to decide what the plans will cover. A third party then processes the claims on their behalf.
That's the case at outdoor clothing company Patagonia, which updated its health coverage last fall to add travel costs for employees after Texas's law banning most abortions went into effect. Patagonia said abortion and travel costs are administered in the same manner as other medical services, ensuring confidentiality for employees.
Restaurant review company Yelp said its abortion travel benefit is also administered by its health insurance provider. Yelp has told its employees that if they do use the travel benefit, Yelp will not have access to the details of the service.
Microsoft, meanwhile, noted that it already covers abortion, as well as gender-affirming care, for its employees and has now extended the coverage to include travel expenses for "these and other lawful medical services" if they are not available in an employee's home state.
Smaller companies may have fewer options. They typically buy health insurance for their employees from insurers that are subject to state regulations. Those companies have less flexibility to design benefits, and they may operate in states that ban abortion.
Dr. Ami Parekh, chief health officer at Included Health, which offers health care navigation services and virtual care for employers, said it is "quite a scramble" right now for large employers to navigate this fast-moving landscape.
"They're moving as fast as they can," Parekh said. "And I bet you they're going to be nimble and change as needed as things come up."
For instance, some companies are offering to pay for a partner to travel with the person getting the abortion.
With the legal landscape shifting quickly, even adding travel benefits to a current medical plan carries some risk. In May, 14 state lawmakers in Texas sent a letter to Lyft warning the company to rescind its abortion travel benefit, saying they plan to introduce legislation that would ban companies from doing business in Texas if they pay for abortions or reimburse abortion-related expenses.
That said, no such legislation has been enacted as of now in Texas or anywhere else. It is also not against the law to travel to states where abortion is legal, Hoffman noted. There are efforts afoot, however, to change that.
And while the federal Health Insurance Portability and Accountability Act, or HIPAA, protects sensitive patient information, it can be overruled in cases where a crime has been committed. That's the case now in states where abortion has become a crime.
"It's challenging for employers to navigate what is a rapidly evolving legal landscape," said Sharon Masling, the head of Morgan Lewis's reproductive rights task force. "There's going to be a lot of litigation over the next few years."
Beyond the legal questions, abortion travel benefits also present some thorny workplace issues, Kropp said. Employees who don't support abortion may be angry that their company is paying for other employees' travel, for example. Even those who do support abortion may question why the company isn't paying them to travel for fertility treatments or transgender health care, he said.
This is why it's likely, experts say that some companies are offering travel benefits but aren't making public announcements about it.
"My sense is most employers are trying to very quickly figure out what's best for their employees and dependents," Parekh said. "And not all employers want to spend the energy to be very public about that at this moment in time."
__
Associated Press staff writers Haleluya Hadero and Anne D'Innocenzio in New York and Matt O'Brien in Providence, Rhode Island contributed to this story.