DeSantis to expand law critics call 'Don't Say Gay' into HS
Florida Gov. Ron DeSantis answers questions from the media in the Florida Cabinet following his State of the State address during a joint session of the Senate and House of Representatives, Tuesday, March 7, 2023, at the state Capitol in Tallahassee, Fla. DeSantis' administration is moving to unilaterally forbid classroom instruction on sexual orientation and gender identity in all grades, expanding the controversial law critics call "Don't Say Gay" as the Republican governor continues a focus on cultural issues ahead of his expected presidential run. (AP Photo/Phil Sears, File)
By Anthony Izaguirre in Tallahassee
TALLAHASSEE, Fla. (AP) — The administration of Florida Gov. Ron DeSantis is moving to forbid classroom instruction on sexual orientation and gender identity in all grades, expanding the controversial law critics call "Don't Say Gay" as the Republican governor continues a focus on cultural issues ahead of his expected presidential run.
The proposal, which would not require legislative approval, is scheduled for a vote next month before the state Board of Education and has been put forth by state Education Department, both of which are led by appointees of the governor.
The rule change would ban lessons on sexual orientation and gender identity from grades 4 to 12, unless required by existing state standards or as part of reproductive health instruction that students can choose not to take.
DeSantis has leaned heavily into cultural divides on his path to an anticipated White House bid, with the surging Republican increasingly pursuing a conservative agenda that targets what he calls the insertion of inappropriate subjects in schools.
Spokespeople for the governor's office and the Education Department did not immediately return an emailed request for comment.
The measure comes after DeSantis championed a law last year that prohibited instruction on gender identity and sexual orientation in kindergarten through third grade.
The law drew widespread backlash nationally, with critics saying it marginalizes LGBTQ people, and kicked off a feud between the state and Disney, which publicly opposed the law.
At the governor's request, the Republican-dominated Legislature voted to dissolve a self-governing district controlled by Walt Disney World over its properties in Florida, and eventually gave DeSantis control of the board in a move widely seen as a punishment for the company opposing the law. The board oversees municipal services in Disney's theme park properties and was instrumental in the company's decision to build near Orlando in the 1960s.
The rule change was first reported by the Orlando Sentinel.
Stretched thin, parents have swath of options to save for children's education
The rising cost of living has ramped up pressure on parents, who say it's tougher than ever to save for their children's post-secondary education, a new survey found. Graduates are silhouetted as they line up for a convocation ceremony at Simon Fraser University, in Burnaby, B.C., on Friday, May 6, 2022. THE CANADIAN PRESS/Darryl Dyck
By Christopher Reynolds in Montreal
Parents are finding it tougher than ever to save for their children's post-secondary education as the rising cost of living ramps up financial pressures.
But the mainstays of post-secondary saving — RESPs, especially — remain key tools, as do clear goals and plenty of planning.
Julie Petrera, a senior strategist for client needs at Edward Jones, said the first step is getting a handle on cost estimates, which can range from thousands to hundreds of thousands of dollars, depending on the type and length of schooling and whether the child is leaving home.
Other considerations include whether family members, such as a grandparent or the child themself, will contribute and where education ranks on parents' list of savings priorities.
"Are they paying for post-secondary education and saving for their own retirement and funding other expenses, like renovations and vacations?" Petrera asked.
According to an online survey of 1,000 parents with at least one child under 18 by Embark, a company specializing in education savings, some 73 per cent of parents said saving for college and university has been harder recently.
The survey also found just over half of respondents said they would go into debt to pay for their child's education.
The Registered Education Savings Plan (RESP) offers a tax-deferred investment account that has been used by millions. More than 481,000 students withdrew funds from an RESP in 2021, according to Employment and Social Development Canada.
Ottawa matches 20 per cent on the first $2,500 put toward an RESP each year, via the Canada Education Savings Grant (CESG), for a total of $500 per year, with higher rates available to lower income families. The lifetime maximum grant amount is capped at $7,200, while total contributions to RESP accounts are limited to $50,000 per beneficiary.
Low income families may also be eligible for the Canadian Learning Bond, which does not require RESP contributions.
RESP beneficiaries in British Columbia may be eligible for an additional one‑time $1,200 grant, while those in Quebec can enjoy a refundable tax credit with a lifetime maximum of $3,600.
"The RESP is great. It is designed to help with affordability," Petrera said. "But on the flip side there are some restrictions on these plans … on who can withdraw the funds, when they can withdraw them and why."
RESPs can comprise a major part of a family's education funding, but should not be viewed as a "standalone" plan, Petrera said. Non-registered investment accounts offer a supplementary option.
"There are no grants associated, they are fully taxable, but they have no restrictions. You can put money in up to any amount and withdraw at any time for any reason," she said.
A tax-free savings account provides another vehicle. Students themselves can't open one until they reach 18, but parents or grandparents can use their accounts to help save.
"My advice on that would be to work with an adviser or work with a professional that understands the pros and cons and the ins and outs of all of these plans to determine what is the best mix to maximize what the client's objective is," Petrera said.
Automatic contributions toward a plan are a simple, effective way to build a nest egg.
"We think that if each pair can make 50 bucks a month (per person) of contributions, they'll get $37,000 by the time their kids hit 18 and go to post-secondary school," Embark CEO Andrew Lo said.
He stressed that parents should educate themselves about education. One in three polled by the company did "not know enough to even guess" how much post-secondary schooling costs.
Erika Shaker, director of the national office of the Canadian Centre for Policy Alternatives, said costs are going up and everything's getting more expensive.
She pointed to a shift in education funding from Ottawa a couple decades ago that prompted most provinces to download more of the cost onto students or, in the case of Quebec, "two-tiering" the price between in-province and out-of-province pupils.
The labyrinth of funding programs and rules sometimes acts as more of a barrier than a relief, she added.
"Student assistance programs are a patchwork, they're messy, they're opaque. They're actually quite difficult to navigate and they can change midway through a degree," Shaker said.
"We have gone to a user-pay model that disproportionately impacts — negatively — students who have to borrow, unfortunately, to pay for post-secondary education."
This report by The Canadian Press was first published June 8, 2023.
Red Deer Public Schools adding "Student Support Room" for students desperately needing to take a break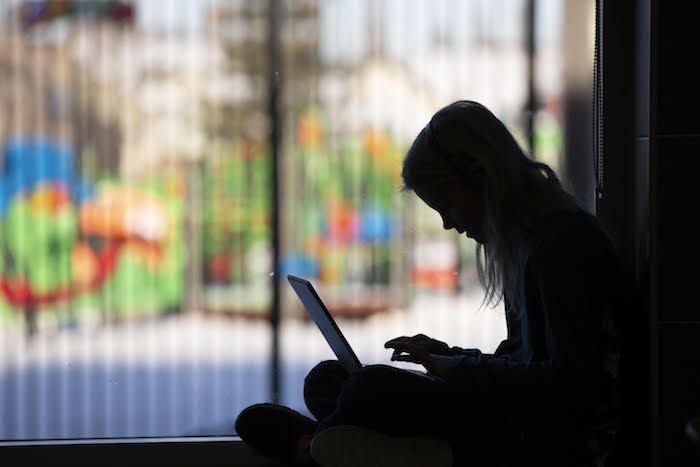 Red Deer Public to expand its wrap-around services this fall
Red Deer Public will be adding a new element to its wrap-around services in most elementary, K – 8 and middle schools for the 2023/2024 school year. The introduction of a Student Support Room, which will be overseen by a full-time certified teacher, will be meeting the needs of hundreds of students across the Division.
Student Support Rooms will allow students a safe space to regulate on a short or longer term basis, depending on their needs at that specific time. Regulation activities may include release of 'big emotions', exercise, snack breaks, sleep, or any activity allowing for connection with an adult or other students. The teacher will use purposeful activities to teach social skills, reduce anxiety, and assist students in feeling a sense of belonging, connection, and preparedness for learning.
"Staff will work hard to ensure that these rooms are a safe and caring space for all students. It is neither a reward or a punishment space, but a tool for any students to use, without stigma, to engage in targeted activities while creating positive connections," said Nicola Golby, Associate Superintendent of Student Services with Red Deer Public, adding the funding for Student Support Rooms was approved as part of the 2023/2024 budget. "We want to provide a safe space for students to release frustration while maintaining their dignity by allowing for some privacy. This also allows for instruction in the classroom to continue, and provides some additional support to the classroom teacher."
Golby added the Division heard from families that this initiative was a need.
"It was something the Division had been piloting prior to COVID-19, found successful as meeting a need, and will be formalized and expanded," she said. "We want all students to reach their full potential, and some students might need breaks in the day or extra supports to make their journey through school successful."
All schools in Red Deer Public are currently equipped with a team of wrap around services, beginning with the School Learning Team. Members of the team include school administrators and educators, Community Liaison Workers or school counsellors, as well as academic support and other services, to ensure each and every student is well taken care of and are supported mentally, emotionally and physically. There are also excellent services provided by speech and language therapists, a contracted psychologist, and supports for students who are deaf or hard of hearing or visually impaired. This year, the Division hired three more staff to support mental health and increased counsellor time to help support students. In addition, the Division has a partnership with Alberta Health Services for therapists who can be accessed both in school and within the community. The Student Support Rooms will enhance the supports already provided in schools.
"It's important that we support the whole child, while giving them an excellent education," said Golby. "This helps set each student up for success in the future."
Red Deer Public's Behaviour Support Team has begun hosting a series of Lunch and Learn presentations at each school to give an overview of the initiative and to answer questions staff may have.