Crypto rules to make Europe a global leader as prices plunge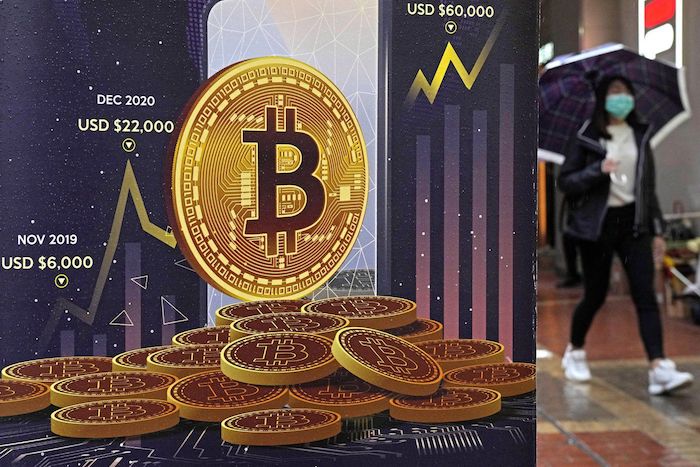 By Kelvin Chan in London
LONDON (AP) — Europe has moved to lead the world in regulating the freewheeling cryptocurrency industry at a time when prices have plunged, wiping out fortunes, fueling skepticism and sparking calls for tighter scrutiny.
European Union negotiators hammered out the final details for a provisional agreement late Thursday on a sweeping package of crypto regulations for the bloc's 27 nations, known as Markets in Crypto Assets, or MiCA.
"In the Wild West of the crypto-world, MiCA will be a global standard setter," the lead EU lawmaker negotiating the rules, Stefan Berger, said in a news release. The EU's crypto rules "will ensure a harmonized market, provide legal certainty for crypto-asset issuers, guarantee a level playing field for service providers and ensure high standards for consumer protection."
Like the EU's trendsetting data privacy policy, which became the de facto global standard, and its recent landmark law targeting harmful content on digital platforms, the crypto regulations are expected to be highly influential worldwide.
The EU rules are "really the first comprehensive piece of crypto regulation in the world," said Patrick Hansen, crypto venture adviser at Presight Capital, a venture capital fund.
"I think there will be a lot of jurisdictions that will look closely into how the EU has dealt with it since the EU is first here," Hansen said.
He expected authorities in other places, especially smaller countries that don't have the resources to draw up their own rules from scratch, to adopt ones similar to the EU's, though "they might change a few details."
Under the Markets in Crypto Assets regulations, exchanges, brokers and other crypto companies face strict rules aimed at protecting consumers.
Companies issuing or trading crypto assets such as stablecoins — which are usually tied to the dollar or a commodity like gold that make them less volatile than normal cryptocurrencies — face tough transparency requirements requiring them to provide detailed information on the risks, costs and charges that consumers face.
The rules will help novice crypto investors avoid falling victim to frauds and scams that regulators have warned are widespread in the industry.
"That's a huge benefit in this space, especially for someone who has absolutely no idea where to go to or who to seek out or where to put my money into," said Jackson Mueller, director of policy and government affairs at Securrency, a blockchain infrastructure company.
Providers of bitcoin-related services would fall under the regulations, but not bitcoin itself, the world's most popular cryptocurrency that has lost more than 70% of its value from its November peak.
To address concerns about the carbon footprint left by bitcoin mining, which guzzles massive amounts of electricity for "proof of work" computer processing to record and secure transactions, crypto companies will have to disclose their energy use and prominently display information online about their environmental and climate impact.
Negotiators exempted NFTs, or non-fungible tokens, which have boomed over the past year. The EU said that unlike cryptocurrencies, the digital assets, which can represent artwork, sports memorabilia or anything else that can be digitized, are unique and sold at a fixed price. But it left room to reclassify them later as a crypto asset under MiCA or as a financial instrument.
The European rules are aimed at maintaining financial stability — a growing concern for regulators amid a string of recent crypto-related crashes. For example, the stablecoin TerraUSD imploded last month, erasing an estimated $40 billion in investor funds with little or no accountability.
The meltdowns have spurred calls for regulation, with other major jurisdictions still drawing up their strategies. In the U.S., President Joe Biden issued an executive order in March on government oversight of cryptocurrency, including studying the impact on financial stability and national security.
Last month, California became the first state to formally begin examining how to broadly adapt to cryptocurrency, with plans to work with the federal government on crafting regulations.
The U.K. also has unveiled plans to regulate some cryptocurrencies.
A few European countries, like Germany, already have basic crypto regulations. One of the EU's goals is bringing rules in line across the bloc, so that a crypto company licensed in one country would be able to offer services in other member states.
The EU rules, which would still need final approval and are expected to take effect by 2024, include measures to prevent market manipulation, money laundering, terrorist financing and other criminal activities.
The EU also provisionally agreed Wednesday on new rules subjecting cryptocurrency transfers to the same money-laundering rules as traditional banking transfers.
When a crypto asset changes hands, information on both the source and the beneficiary would have to be stored on both sides of the transfer, according to the new rules. Crypto companies would have to hand this information over to authorities investigating criminal activity such as money laundering or terrorist financing.
The EU institutions are working out the technical details before the crypto tracing rules receive final approval.
___
Follow Kelvin Chan on Twitter at https://www.twitter.com/chanman.
Bitcoin plunges as major crypto lender halts operations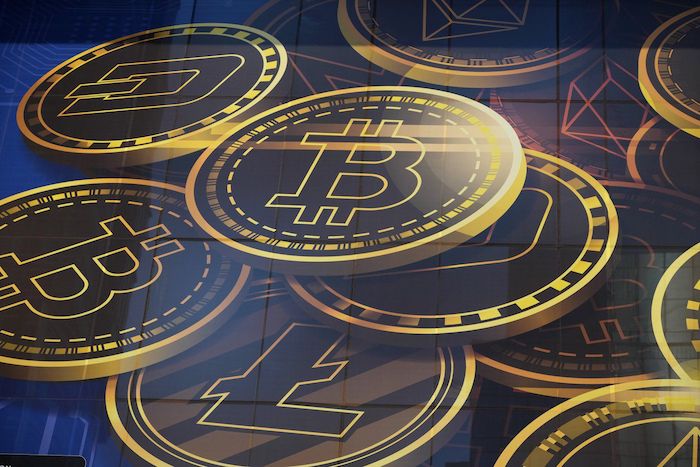 NEW YORK (AP) — Bitcoin and other cryptocurrencies were collapsing in price Monday, after a major crypto lender halted all withdrawals citing "extreme market conditions."
It is the second collapse of a part of the cryptocurrency world in the last two months. The stablecoin Terra imploded in early May, erasing tens of billions of dollars in a matter of hours.
Bitcoin was trading at roughly $22,600 as of midday Monday, down more than 17% in the past day. Ethereum, another widely-followed cryptocurrency, was down more than 20%.
On Sunday, the lending platform Celsius announced that it was pausing all withdrawals and transfers between accounts in order to "honor, over time, withdrawal obligations." Celsius, with roughly 1.7 million customers, gave no indication in its announcement when it would allow users to access their funds.
"There is a lot of work ahead as we consider various options, this process will take time, and there may be delays," it said.
Celsius is one of the bigger cryptocurrency lending platforms, with more than $11 billion in customer assets. In exchange for customers' deposits, the company gives out extremely generous yields, upwards of 19% on some accounts. These lending platforms have come under scrutiny recently because they offer yields that normal markets could not support, and critics have called them effectively Ponzi schemes.
Terra, and its token Luna, offered similar yields on customer deposits. Those tokens collapsed after huge customer withdrawals forced Terra's operators to liquidate all of the assets being used to support their currencies. The collapse of Terra has spurred calls for reform from the cryptocurrency industry, and calls for Congressional regulation.
Edmonton company releases a world first NFT project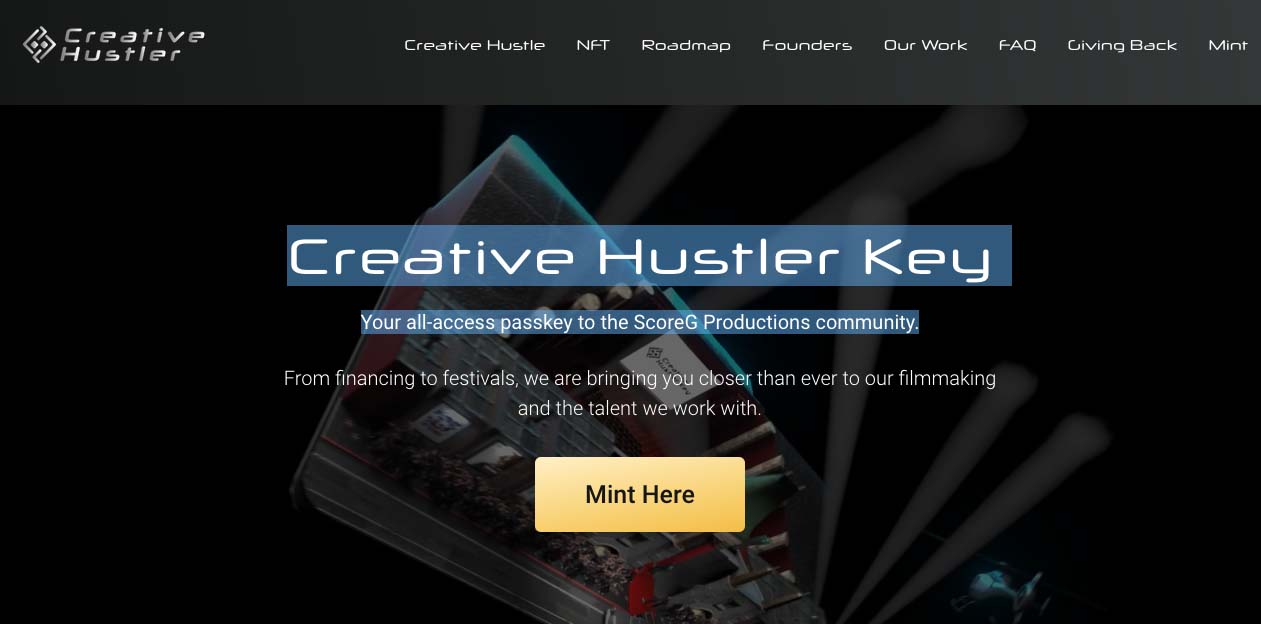 Edmonton based; Score G Productions, launched a first of its kind in the world NFT (non-fungible token) project on April 17th. It's called, Creative Hustler Key. Creative Hustler Key gives buyers through a one-time payment, a lifetime all-access passkey to the Score G Productions. This includes access to a full community of content producers, executive producers, exclusive 3-D NFT artwork, exclusive videos, and even monthly members only access to online workshops featuring creative content producers from around the world. The Creative Hustler Key NFT even offers chances to win access to live in-production sets, access to their studios during editing and post-production, and chances to win tickets and trips to future red-carpet movie premier events. There's more in the works too. Basically, buyers will get access to Score G Productions' impressive Rolodex and industry knowledge.
There are only 999 pass keys for sale, once gone, it will never be expanded, with the promise of no copycat versions of this Creative Hustler Key to ever be started by their team.
We asked Score G Productions founder, father of three, married to his high school sweetheart, Edmonton based Adam Scorgie why he'd take on such a huge undertaking when they are already successful in the film production industry? Scorgie replied, "We get calls, emails and social media posts asking us to help people all the time. People approach us at public events, asking for mentorship, internships, contact access, script readings, it is all kind of overwhelming." Continuing, "I wish I had people I could have called when I was starting out. I knew what I wanted to do, but I knew no one and knew nothing." Explaining, "This is our pay it forward move. I want to help as many people as possible, in any way I can."
A huge personal belief for Scorgie is explained, "I like to do things in and as a team; this will be a world's first team like this. Extremely unique."
The now, world-wide known and highly respect filmmaker with an extensive library of finished and in-production projects never planned on being a film producer, he in fact, never went to film school. He did however, go to acting school in New York and had credits in voice, as dancer, movie and soap opera acting credits. Things were looking up and moving along nicely.
But then his father, Buddy, got sick, very quickly. At 23, he dropped his dreams of Hollywood fame and fortune, moving back to Kelowna where he was born and raised to take over his dad's business, Cheetah's Show Lounge & Bar. Kelowna's only stripper bar. "I went from 23 to 35 in like six months!" the forced adult entertainment entrepreneur said.
His father passed away after a short health battle.
Then things got "really tough". A lawsuit was filed against his father's estate, he had a new partner in the business. While he tried to keep the clothes on his own back and his business afloat; Adam noticed a lot of his patrons, high school friends, same age as himself with cash pouring out of their pockets and stacked high on their tables in the VIP section. They all had 70+ thousand-dollar trucks, 50k Harleys, houses and more. He asked them, what the hell they were all doing to become so rich, so fast? They all said, "We are in the Union, you should join us."
This was in the height of the multi-billion-dollar BC Bud days. The "Union" was code for underground pot grower for organized crime rings being done at arm's length. While Adam admits, he did come close to joining the "Union", he ended up selling his share in the stripper club and put every last cent he had, plus some extra money borrowed from his stepdad into making a full-length documentary movie with his new partner, Vancouver director Brett Harvey. The film was called, The Union: The Business Behind Getting High and it quickly gained a cult following around the world.
And the rest is history! If only it was that easy. Scorgie laughs while reminiscing, "People said I was nuts. I have heard that a lot over the years, especially for just living in Edmonton and not Hollywood."
He fully expects people to say this again about this unique NFT rollout. Being young and ahead of the curve is nothing new for Adam and his team. Scorgie expands, "We didn't have any money for PR marketing firms or to pay agents to promote us. So, we did it all on Facebook and other social media platforms." Continuing, "We had 1.2 million followers on Facebook alone. "Today every production has huge teams of social media specialists, with very expensive detailed marketing plans for social media promotions long before any production even gets close to post-production."
Scorgie remembers one meeting with Hollywood executives when they were shopping a world-wide release of the final cut of the Union. One said, "Oh isn't that cute, you have a Facebook page." Then they saw the Union page had over a million followers for the indie production. Adding, "That got their attention. No one is laughing at us anymore." Finishing, "And years from now, no one will be over this new NFT project."
One of Scorgie's closest friends and partner in Score G Productions, Shane Fennessey, explains more about the Creative Hustler Key project, "There is nothing in the world like what we just launched by offering a real, hands-on community of successful high-quality, award-winning professionals from the film production industry." Adding, "NFT's are known for exclusive digital images and video, yes with us you still get exclusive 3-D images that took months to produce and exclusive videos with the purchase of these keys." Continuing, "What is truly different and very exciting is that this is a utility driven NFT project, a place where professionals will collaborate. It has long-term value too. We are young. As long as we are a business, these keys never expire" Adding, "There are no annual renewal fees, you own the Keys, you can sell them for the going price any time in the future, you can even add them to your estate, they are yours."
Expanding on the added values of the only 999 keys available, Fennessey says, "We know how to apply for grants, we know where the grants are, we know how to fund-raise for the next project." Continuing, "We know all the tax credits and other forms of how to finance projects. We are going to share all of this and even more knowledge that we have about this industry."
In closing Fennessey said, "We love the idea of opening doors for new young Creative Hustlers." Asked if it will it sell out, "Most likely and very quickly we expect, with no outside advertising or media coverage 10% of the 999 keys sold in just the first 2-hours of the Sunday release."
Details for how to get involved can be found here; https://creativehustlerkey.com/
Score G Production's main catalogue;