CRA audits of ultra-wealthy Canadians yield zero prosecutions, convictions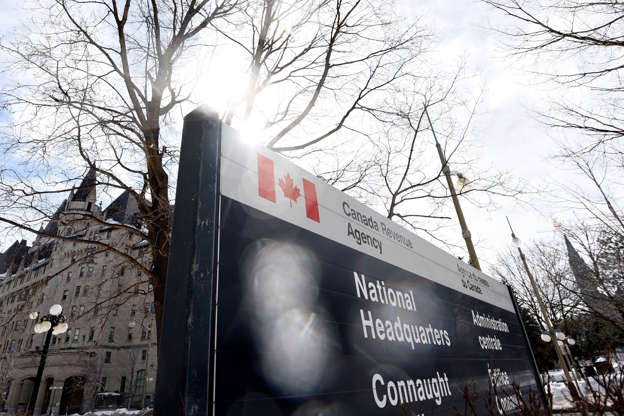 OTTAWA — Data from the Canada Revenue Agency shows its recent efforts to combat tax evasion by the super-rich have resulted in zero prosecutions or convictions.
In response to a question tabled in Parliament by NDP MP Matthew Green, the CRA said it referred 44 cases on individuals whose net worth topped $50 million to its criminal investigations program since 2015.
Only two of those cases proceeded to federal prosecutors, with no charges laid afterward.
The lack of prosecutions follows more than 6,770 audits of ultra-wealthy Canadians over the past six years.
It also comes amid a roughly 3,000 per cent increase in spending on the agency's high-net-worth compliance program between 2015 and 2019 due to a beefed-up workforce, according to an October report from the parliamentary budget officer.
Green said federal authorities avoid pursuing Canada's biggest tax cheats but go after small business owners who don't pay their taxes under a "two-tiered system" pocked with "loopholes."
"The CRA is not pursuing Canada's largest and most egregious tax cheats. And yet for a small mom-and-pop shop if you don't pay your taxes long enough — two or three years — then they will absolutely go in and garnish your wages … because they know you don't have the ability to take it to court," he said.
"There's a tax code for the ultra-wealthy … and then there's a tax code for the rest of us," Green said. "The rich are taking advantage of the holes in our tax system. And this Liberal government continues to allow them to do so."
The issue is top of mind for federal lawmakers this week as a parliamentary committee convenes to discuss the CRA's attempts to combat tax evasion and avoidance. Diane Lebouthillier, minister of national revenue, is slated to appear before the panel Tuesday afternoon.
A spokesman for the minister's office referred questions to the CRA, which did not respond immediately to requests for comment.
Denis Meunier, former deputy director of the Financial Transactions and Reports Analysis Centre of Canada, known as Fintrac, said the dearth of criminal charges is striking. But authorities often lack resources to carry out pricey, painstaking prosecutions across international borders and can opt instead for hefty non-criminal penalties.
"They may have some of the best lawyers fighting, so you may see that more in tax court, rather than convictions," Meunier said of proceedings against the ultra-wealthy.
"You need a search warrant to go kick in — well we don't kick in doors, but you knock on them."
Often tax evasion boils down to unreported incomes or exaggerated expenses, which can then be deducted from income declared on tax filings.
"It's not atypical to see individuals pay out invoices from foreign consulting companies. You pay a million bucks for a specialized report, and the company is a consulting firm based in a tax haven (where the real, or 'beneficial,' owner is hidden from view) and basically the company is owned by the same guy in Canada whose business it is," Meunier said.
It can be extraordinarily tough to trace money through the warren of shell companies and tax havens used by those seeking to stash their loot.
"Those persons who set up those shell companies and trusts in all those jurisdictions, they hear you coming. They know CRA Is after them," said Kevin Comeau, author of a 2019 C.D. Howe report on money laundering.
"They can just put in a couple more trusts and companies in other jurisdictions to make the trail longer at any time. It's a never-ending rabbit hole."
The Liberal budget in April allotted $2.1 million over two years for the Industry Department to launch a new beneficial ownership registry by 2025.
Comeau, a retired lawyer and member of Transparency International Canada's working group on beneficial ownership transparency, said the registry could be a "game changer" for tax avoidance.
"Even if it is legal, they're not paying their fair share. So there's going to be huge social pressure on those persons to unwind those dealings and actually start bringing their money back to Canada," he said.
"Many of these people are very highly respected people in the Canadian establishment."
The absence of criminal prosecutions against high-net-worth residents comes in an era of rising wealth inequality, a disparity laid bare by the COVID-19 pandemic.
The top one per cent of Canada's families hold about 26 per cent of the wealth — some $3 trillion — up from the roughly 14 per cent estimated under previous methodology, according to modelling in a report from parliamentary budget officer Yves Giroux in June 2020.
The same report found that families with $29.3 million and more rank among Canada's 0.1 per cent.
Tax evasion — a predicate offence, meaning it forms a component of a more serious crime, such as money laundering — differs categorically from tax avoidance, a legal means of keeping wealth out of tax collectors' hands through clever accounting.
But critics say the vast troves wealth that remain untouchable to government authorities reveal the need to tighten tax rules as well as crack down on cheats.
"In former times we didn't see tax avoidance as a crime," said Brigitte Unger, professor of economics at Utrecht University and head of the world's biggest tax evasion project, run by the European Union.
"But now we see the public sector needs money, and this is effectively stealing money from public coffers, and should be treated as such," she said.
This report by The Canadian Press was first published June 22, 2021.
Christopher Reynolds, The Canadian Press
ZZ Top: Bearded bassist Dusty Hill dies in his sleep at 72
HOUSTON (AP) — ZZ Top bassist Dusty Hill, one of the Texas blues trio's bearded figures, died at his Houston home, the band announced Wednesday on Facebook. He was 72.
In their post, guitarist Billy Gibbons and drummer Frank Beard said Hill died in his sleep. They didn't give a cause of death, but a July 21 post on the band's website said Hill was "on a short detour back to Texas, to address a hip issue."
At that time, the band said its longtime guitar tech, Elwood Francis, would fill in on bass, slide guitar and harmonica.
Born Joe Michael Hill in Dallas, he, Gibbons and Beard formed ZZ Top in Houston in the late 1970s.
The Associated Press
Access requester told to wait five years for public health agency head's email, texts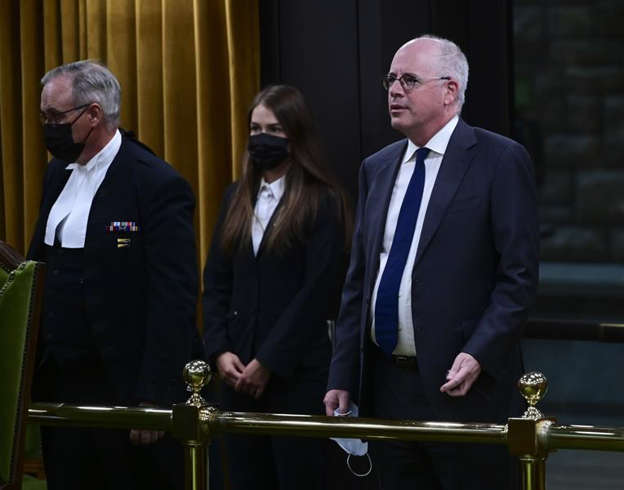 OTTAWA — A requester seeking access to a week's worth of emails and messages from the head of a federal agency embroiled in controversy has been told to wait five years or more for a response under Canada's information law.
The applicant recently asked the Public Health Agency of Canada for emails, texts and messages that president Iain Stewart had sent or received from June 14 to 21.
The Access to Information request was prompted by curiosity about Stewart's refusal to provide a House of Commons committee with unredacted documents about the firing of two scientists, which touched off a battle with Speaker Anthony Rota.
The Canadian Press granted the requester anonymity because they are concerned about the possible implications of publicity for their employment as an Ontario public servant.
Under federal access law, agencies are supposed to answer requests within 30 days or provide reasons why more time is needed.
The Public Health Agency of Canada recently informed the applicant that an extension of up to 1,950 days — over five years and four months — would be required. It said the request involves a large number of records, the original time limit would unduly interfere with agency operations and another government institution must be consulted.
The Public Health Agency had no immediate further comment.
The requester and experts in freedom of information said the lengthy extension defeats the purpose of the access law.
"Transparency is only a lame catchphrase," said the applicant, accusing the agency of obstructing access to the records.
"Justice delayed is justice denied."
The requester has complained to the federal information commissioner — an ombudsman for users of the law — in the hope she will remedy the delay.
"She has the chance to take bold action and finally hold federal bureaucrats to account — especially on such a pressing issue of public interest."
Fred Vallance-Jones, an asssociate professor of journalism at University of King's College in Halifax, said the extension amounts to "something like eight months of additional time for each single day of messages, which seems absurd on its surface."
"It's important to note that Stewart is a very senior official, and there is every expectation that his communications would be preserved and accessible," Vallance-Jones said.
"Access to information loses any meaning if information cannot be retrieved in a reasonable amount of time and I think that is doubly true for people at this level who should be able to anticipate such requests."
When Sean Holman, who studies the history of freedom of information, first saw the extension notice, he thought: "This must be a joke."
"This is nothing but delaying access to effectively deny access and another example of how the Trudeau government has broken the Liberals' election promise to be open by default," said Holman, a journalism professor at Mount Royal University in Calgary.
The latest extension comes shortly after New Democrat MP Charlie Angus learned it could take the Justice Department more than six years to process his request for documents related to a new regulator that will handle child pornography and exploitative material.
The federal government is currently reviewing the Access to Information Act and how it is administered.
In a submission to the review, the group World Press Freedom Canada said federal institutions have little incentive to abide by reasonable time-frames.
"There is no clear limit to the length of extensions they can unilaterally invoke, and blowing past deadlines has no material consequences. The playing field is tilted in their favour."
This report by The Canadian Press was first published July 28, 2021.
Jim Bronskill, The Canadian Press