Companies could face hurdles covering abortion travel costs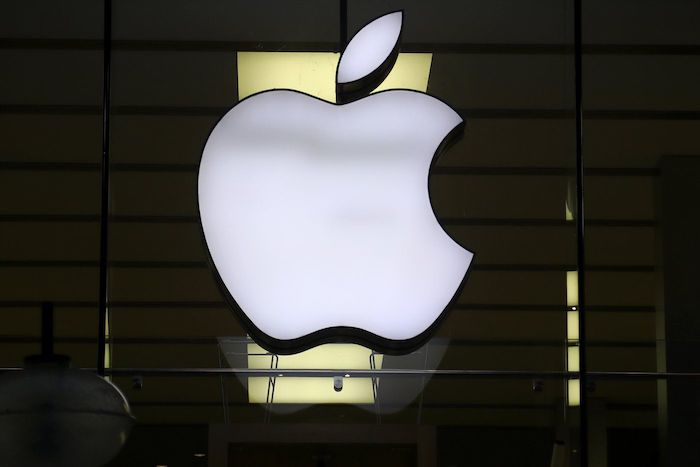 By Barbara Ortutay And Dee-ann Durbin
After the U.S. Supreme Court revoked the federal right to an abortion that's been in place for half a century, companies like Amazon, Disney, Apple and JP Morgan pledged to cover travel costs for employees who live in states where the procedure is now illegal so they can terminate pregnancies.
But the companies gave scant or no details on how they will do this and it's not clear if they will be able to — legally — while protecting employees' privacy and keeping them safe from prosecution.
"Most employers were not prepared for Roe to be overturned, and even those that were didn't realize the law would literally be changed the next minute," said Brian Kropp, a vice president at the consulting firm Gartner. "They're trying to play catch-up."
Kropp said many companies announced plans to offer travel benefits without the infrastructure in place to make them work. Some, he added, are creating supplementary policies that employees can buy to cover abortion travel, while others are contacting insurers to see if travel can be added to their current plans. Others are trying to figure out how to offer a benefit without breaching employees' privacy.
"Are employees going to have to tell their manager they are going to have to travel from Texas to California to have an abortion?" Kropp said.
The answer is no — but they would likely have to tell human resources or a similar department that they are pregnant and want to get an abortion, said Sharona Hoffman, a health law professor at Case Western Reserve University. The company or its health insurer would then provide money upfront or a reimbursement after the fact.
Hoffman called the travel cost pledges a "generous benefit" from companies, and said she would not be surprised "if this becomes a practice that more companies undertake — just without trumpeting it," for fear of the backlash that can come with public statements on a divisive issue such as abortion.
"It's not necessarily altruistic," she said. "It also makes some sense for companies to not have a bunch of employees that are highly distressed because they have unwanted pregnancies and have to carry the child to term."
For now, most big companies offering an abortion travel benefit will likely add it to existing health care plans, said Jonathan Zimmerman, a partner with the law firm Morgan Lewis who helps companies develop and maintain their benefits.
Big companies are generally self-insured, which means they pay for all claims and have more flexibility to decide what the plans will cover. A third party then processes the claims on their behalf.
That's the case at outdoor clothing company Patagonia, which updated its health coverage last fall to add travel costs for employees after Texas's law banning most abortions went into effect. Patagonia said abortion and travel costs are administered in the same manner as other medical services, ensuring confidentiality for employees.
Restaurant review company Yelp said its abortion travel benefit is also administered by its health insurance provider. Yelp has told its employees that if they do use the travel benefit, Yelp will not have access to the details of the service.
Microsoft, meanwhile, noted that it already covers abortion, as well as gender-affirming care, for its employees and has now extended the coverage to include travel expenses for "these and other lawful medical services" if they are not available in an employee's home state.
Smaller companies may have fewer options. They typically buy health insurance for their employees from insurers that are subject to state regulations. Those companies have less flexibility to design benefits, and they may operate in states that ban abortion.
Dr. Ami Parekh, chief health officer at Included Health, which offers health care navigation services and virtual care for employers, said it is "quite a scramble" right now for large employers to navigate this fast-moving landscape.
"They're moving as fast as they can," Parekh said. "And I bet you they're going to be nimble and change as needed as things come up."
For instance, some companies are offering to pay for a partner to travel with the person getting the abortion.
With the legal landscape shifting quickly, even adding travel benefits to a current medical plan carries some risk. In May, 14 state lawmakers in Texas sent a letter to Lyft warning the company to rescind its abortion travel benefit, saying they plan to introduce legislation that would ban companies from doing business in Texas if they pay for abortions or reimburse abortion-related expenses.
That said, no such legislation has been enacted as of now in Texas or anywhere else. It is also not against the law to travel to states where abortion is legal, Hoffman noted. There are efforts afoot, however, to change that.
And while the federal Health Insurance Portability and Accountability Act, or HIPAA, protects sensitive patient information, it can be overruled in cases where a crime has been committed. That's the case now in states where abortion has become a crime.
"It's challenging for employers to navigate what is a rapidly evolving legal landscape," said Sharon Masling, the head of Morgan Lewis's reproductive rights task force. "There's going to be a lot of litigation over the next few years."
Beyond the legal questions, abortion travel benefits also present some thorny workplace issues, Kropp said. Employees who don't support abortion may be angry that their company is paying for other employees' travel, for example. Even those who do support abortion may question why the company isn't paying them to travel for fertility treatments or transgender health care, he said.
This is why it's likely, experts say that some companies are offering travel benefits but aren't making public announcements about it.
"My sense is most employers are trying to very quickly figure out what's best for their employees and dependents," Parekh said. "And not all employers want to spend the energy to be very public about that at this moment in time."
__
Associated Press staff writers Haleluya Hadero and Anne D'Innocenzio in New York and Matt O'Brien in Providence, Rhode Island contributed to this story.
Thousands of Afghans who helped Canada trapped in Afghanistan, struggling to leave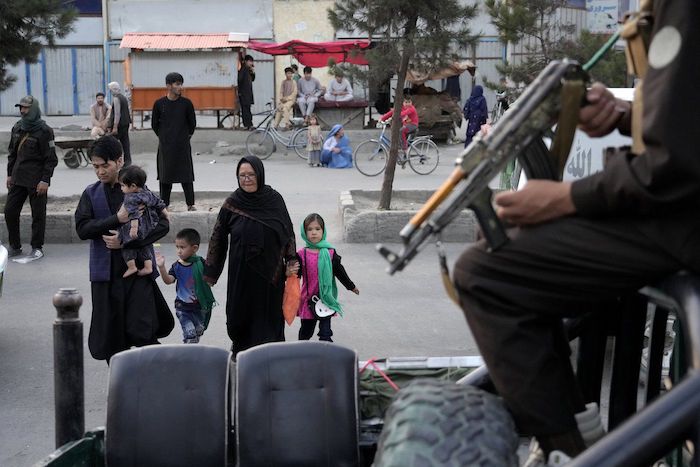 By Marie Woolf in Ottawa
MPs and veteran-led aid groups are urging ministers to do more to help thousands of Afghans who assisted Canadian Forces but remain trapped in Afghanistan a year after the Taliban seized Kabul.
They warn that 8,000 Afghans approved to come to Canada have not yet been able to escape. Many do not have a passport or visa and applying to the Taliban for documents could put them in danger.
Another 3,000 Afghans who helped Canada's Armed Forces and government have not been approved to come to Canada, according to Aman Lara, a veteran-led non-governmental organization working to help interpreters and other Canadian government employees on the ground.
Brian Macdonald, Aman Lara's executive director, urged Canada to extend the special immigration program, set up to settle 18,000 former local employees of the Canadian Armed Forces or government, which is being effectively wound down after reaching capacity.
"There are 8,000 people in Afghanistan who have been approved to come to Canada under the special immigration program who can't get out," he said.
"We are asking the government of Canada to keep the special immigration program open and unlimited in numbers until everybody who helped Canada gets out."
A spokeswoman for Immigration Minister Sean Fraser said in June the department has received over 15,000 applications for the program, as well as referrals for the remaining 3,000 spaces.
Official figures show Canada's resettlement efforts have lagged behind federal targets and efforts to help those fleeing the war in Ukraine.
More than 17,300 Afghans have arrived in Canada since last August compared to 71,800 Ukrainians who have come to Canada in 2022 alone, according to government statistics. The federal government has promised to resettle 40,000 Afghans.
Fraser predicted in December that it could take two years to fulfil the government's promise to bring 40,000 Afghan refugees to Canada.
Canadian activists and opposition MPs accused the Liberals of not doing enough and say some families are in hiding from the Taliban as they await approval of their immigration applications.
NDP immigration critic Jenny Kwan, who has been in contact with many Afghan refugees who worked with Canadian Forces, said there is a "stark difference" between the government's treatment of those fleeing the Taliban and those fleeing the Russian invasion.
She said the situation for Afghans who helped Canada is "grave," with many unable to escape the country and facing persecution by the Taliban.
Kwan said some received no reply to their applications from the Immigration Department other than an automated response. Others seeking visas from the Taliban authorities to escape their regime were put in peril if they identified themselves.
"Their lives are in danger. They told me what the Taliban are calling them: they are called 'the Western dogs,'" Kwan said.
"We owe them a debt of gratitude. We cannot abandon them."
Amanda Moddejonge, a military veteran and activist, said she has witnessed families being split up, with only some members making it to Canada. She also warned that Afghans who worked for Canadian Forces "are being hunted" by the Taliban.
"Nobody should face death for working for the Government of Canada, especially when this government can identify those who worked for them and is able to provide them life-saving assistance," she said.
Macdonald said safe houses set up by Aman Lara for Afghan interpreters and their families, and others who helped Canada, have closed because the exodus to Canada has taken so long and it could not afford to keep them open.
He said the Pakistan government had agreed to a 60-day window in June to allow Afghans without full documentation to leave the country to fly to Canada, but not all Afghan and Pakistani officials at borders and airports were aware.
He called on the Canadian government to negotiate to keep that window open until all Afghans approved to come to Canada are able to get here.
His plea came as aid agencies working in Afghanistan raise alarms that the country is in a dire humanitarian crisis, with 18.9 million people facing acute hunger.
Asuntha Charles, national director of World Vision Afghanistan, said aid workers have encountered acute poverty and malnutrition, including among children.
"At least one million children are on the brink of starvation, and at least 36 per cent of Afghan children suffer from stunting — being small for their age — a common and largely irreversible effect of malnutrition," she said.
"In the four areas we work, we've found that families live on less than a dollar a day. This has forced seven out of 10 boys and half of all girls to work to help their families instead of going to school."
Vincent Hughes, a spokesman for Fraser, said the Afghan and Ukrainian immigration programs are very different.
He said Afghan refugees who arrive through programs set up to bring them to Canada have a right to stay permanently, whereas it's believed many Ukrainians who have fled to Canada intend eventually to return to Ukraine.
Helping get people out of Afghanistan and to Canada was very challenging, he added, as Canada has no diplomatic presence there and does not recognize the Taliban government.
"Our commitment of bringing at least 40,000 vulnerable Afghans to Canada has not wavered, and it remains one of the largest programs around the world," he said.
Afghanistan's ambassador to Canada, who has no contact with the Taliban regime, said "the experience of the past one year in Afghanistan has been very painful and disturbing."
Hassan Soroosh said the Taliban had swiftly reintroduced "repressive policies" including restrictions "on almost every aspect of girls' and women's lives and rights."
"The Taliban's forced takeover has caused a huge disruption to constitutional order, socio-economic development, public services and civil society activities," he said.
The ambassador called for the international community to take a unified approach toward the Taliban and put greater pressure on them "as they continue to insist on their uncompromising approach and repressive rule."
"We remain grateful to Canada for maintaining a principled position on the current tragic situation in Afghanistan and for a sustained commitment in support of the people of Afghanistan including women, girls and those who need resettlement support," he said.
In a joint statement on Sunday, Canada's ministers of foreign affairs, immigration, international development and national defence said "we have witnessed the hardships endured by the Afghan people, with some having undergone harrowing journeys to flee the country and countless others living in fear of persecution and retribution."
"Faced with a heart-wrenching situation in Afghanistan, Canadians opened their hearts to help people rebuild their lives and more than 17,300 Afghans have arrived in Canada over the past year."
This report by The Canadian Press was first published Aug. 15, 2022.
Anne Heche, star with troubled life, dies of crash injuries
LOS ANGELES (AP) — Anne Heche, the Emmy-winning film and television actor whose dramatic Hollywood rise in the 1990s and accomplished career contrasted with personal chapters of turmoil, died of injuries from a fiery car crash. She was 53.
Heche was "peacefully taken off life support," spokeswoman Holly Baird said in a statement Sunday night..
Heche had been on life support at a Los Angeles burn center after suffering a "severe anoxic brain injury," caused by a lack of oxygen, when her car crashed into a home Aug. 5, according to a statement released Thursday by a representative on behalf of her family and friends.
She was declared brain-dead Friday, but was kept on life support in case her organs could be donated, an assessment that took nine days. In the U.S., most organ transplants are done after such a determination.
A native of Ohio whose family moved around the country, Heche endured an abusive and tragic childhood, one that helped push her into acting as a way of escaping her own life. She showed enough early promise to be offered professional work in high school and first came to prominence on the NBC soap opera "Another World" from 1987 to 1991, winning a Daytime Emmy Award for the role of twins Marley and Vicky Hudson, who on the show sustained injuries that anticipated Heche's: Vicky falls into a coma for months after a car crash.
By the late 1990s Heche was one of the hottest actors in Hollywood, a constant on magazine covers and in big-budget films. In 1997 alone, she played opposite Johnny Depp as his wife in "Donnie Brasco" and Tommy Lee Jones in "Volcano" and was part of the ensemble cast in the original "I Know What You Did Last Summer."
The following year, she starred with Ford in "Six Days, Seven Nights" and appeared with Vince Vaughn and Joaquin Phoenix in "Return to Paradise." She also played one of cinema's most famous murder victims, Marion Crane of "Psycho," in Gus Van Sant's remake of the Alfred Hitchcock classic, and co-starred in the indie favorite "Walking and Talking."
Around the same time, her personal life led to even greater fame, and both personal and professional upheaval. She met Ellen DeGeneres at a the 1997 Vanity Fair Oscar party, fell in love and began a 3-year relationship that made one of Hollywood's first openly gay couples. But Heche later said her career was damaged by an industry wary of casting her in leading roles. She would remember advisers opposing her decision to have DeGeneres accompany her to the premiere of "Volcano."
"We were tapped on the shoulder, put into her limo in the third act and told that we couldn't have pictures of us taken at the press junket," Heche said in 2018 on the podcast Irish Goodbye.
After she and DeGeneres parted, Heche had a public breakdown and would speak candidly of her mental health struggles.
Heche's delicately elfin look belied her strength on screen. When she won the National Board of Review's 1997 best supporting actress award, the board cited the one-two punch of "Donnie Brasco" and the political satire "Wag the Dog," in which Heche portrayed a cynical White House aide and held her own against film great Robert De Niro.
Heche also called effectively on her apparent fragility. In 2002 she starred on Broadway in the play "Proof" as a woman fearful of losing her sanity just like her father, a brilliant mathematics professor. An Associated Press review praised her "touching performance, vulnerable yet funny, particularly when Catherine mocks the suspicions about her mental stability."
In the fall of 2000, soon after her break-up with DeGeneres, Heche was hospitalized after knocking on the door of a stranger in a rural area near Fresno, California. Authorities said she had appeared shaken and disoriented and spoke incoherently to the residents.
In a memoir released the following year, "Call Me Crazy," Heche talked about her lifelong battles. During a 2001 interview with TV journalist Barbara Walters, Heche recounted in painful detail alleged sexual abuse by her father, Donald Heche, who professed to be devoutly religious and died in 1983 from complications of AIDS. Heche described her suffering as so extreme she developed a separate personality and imagined herself descended from another planet.
In the final days of his life, Heche said, she learned he was secretly gay and that she believed his inability to live honestly fueled his anger and hurtful behavior. Not longer her father died, her brother Nathan — one of her four siblings — was killed in a car crash.
"I'm not crazy. But it's a crazy life. I was raised in a crazy family and it took 31 years to get the crazy out of me," Heche told Walters. In an effort to escape the past, "I drank. I smoked. I did drugs. I had sex with people. I did anything I could to get the shame out of my life."
Heche dated Steve Martin in the 1990s, and is widely believed to have inspired the childlike, but ambitious aspiring actor played by Heather Graham in his Hollywood spoof "Bowfinger." She later had a son with camera operator Coleman Laffoon, to whom she was married from 2001 to 2009. She had another son during a relationship with actor James Tupper, her co-star on the TV series "Men In Trees."
Heche worked consistently in smaller films, on Broadway and on TV shows in the past two decades. She recently had recurring roles on the network series "Chicago P.D." and "All Rise," and in 2020 was a contestant on "Dancing With the Stars."
The Associated Press