Committee report on Vance allegations at risk as calls mount for minister to resign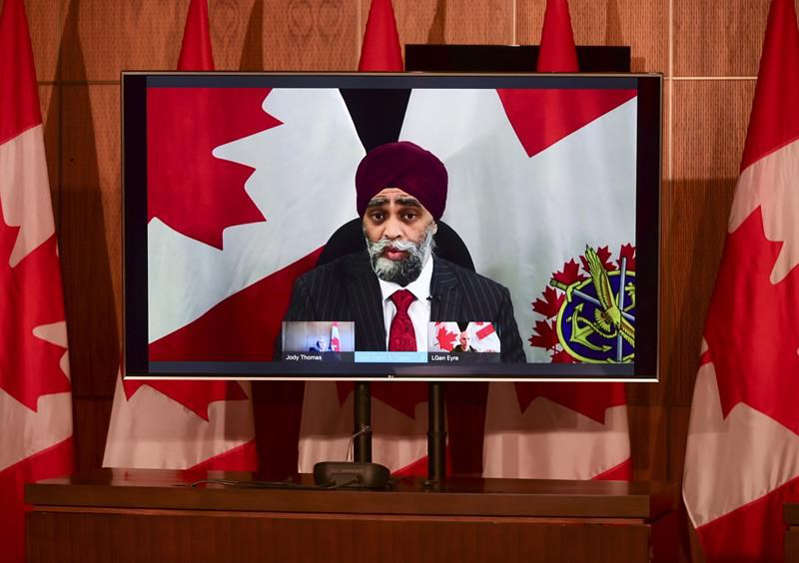 OTTAWA — The federal Liberals are being accused of letting victims of military sexual misconduct down as a parliamentary committee prepares to rise for the summer without producing a report on allegations involving former defence chief Jonathan Vance.
Since February, the House of Commons defence committee has been investigating the government's handling of complaints against Vance, as well as current chief of defence staff Admiral Art McDonald.
Opposition parties say the committee can't finish its final report because of Liberal filibustering, and another report on access to mental health for service members is also at risk as the clock ticks down to summer and a possible fall election.
The committee is scheduled to meet twice more before the House rises next week and NDP defence critic Randall Garrison says there are no signs the Liberals will stop their delay tactics.
Liberal committee member Anita Vandenbeld, who is also Defence Minister Harjit Sajjan's parliamentary secretary, was not immediately available for comment.
The Conservatives, meanwhile, are redoubling their calls for Sajjan to be fired, and have indicated they will force a vote in the House of Commons to censure the defence minister.
This report by The Canadian Press was first published June 16, 2021.
The Canadian Press
Canada's Jessica Klimkait wins bronze in under-57 kg judo event
TOKYO — Canada's Jessica Klimkait has won bronze in the women's under-57 kilogram category at the Tokyo Olympics.
The reigning world champion from Whitby, Ont., defeated Kaja Kajzer of Slovenia by waza-ari in a bronze-medal match.
Klimkait missed a chance to add a gold medal to her world championship title when she lost to Sarah Leonie Cysique of France in the semifinals.
Klimkait was defeated by ippon when she was assessed a shido in the golden score period for a false attack. It was Klimkait's third penalty of the bout, giving Cysique a berth on the gold-medal match.
Klimkait was in fine form before her semifinal loss. She defeated Poland's Julia Kowalczyk in their quarterfinal bout at the Nippon Budokan.
The victory, her second straight via ippon, came after she beat Bulgaria's Ivelina Ilieva in the round of 16 earlier in the day
This report by The Canadian Press was first published July 26, 2021.
The Canadian Press
Mac Neil finishes first in women's 100 butterfly to capture Canada's first gold medal
TOKYO — Swimmer Margaret Mac Neil has won Canada's first gold medal of the 2020 Tokyo Olympics.
Mac Neil was seventh at the halfway point of the women's 100-metre butterfly, but swam a strong second length to win in a time of 55.59 seconds.
Zhang Yufei of China was second and Emma McKeon of Australia finished third.
Mac Neil became Canada's first multi-medallist in Tokyo following a silver medal in the women's 4×100 freestyle relay in the first day of finals.
The 21-year-old from London, Ont., was a surprise winner of the 100-metre butterfly at the 2019 world championship in Gwangju, South Korea, where she bested reigning Olympic champion Sarah Sjoestroem of Sweden.
Mac Neil, a senior at the University of Michigan, is also a two-time NCAA champion in freestyle and butterfly. 
She'd posted the sixth-fastest semifinal time in the 100-metre butterfly an hour before swimming the second leg of the relay in Tokyo.
This report by The Canadian Press was first published July 25, 2021.
The Canadian Press