China's Xi calls for effort to prevent 'color revolutions'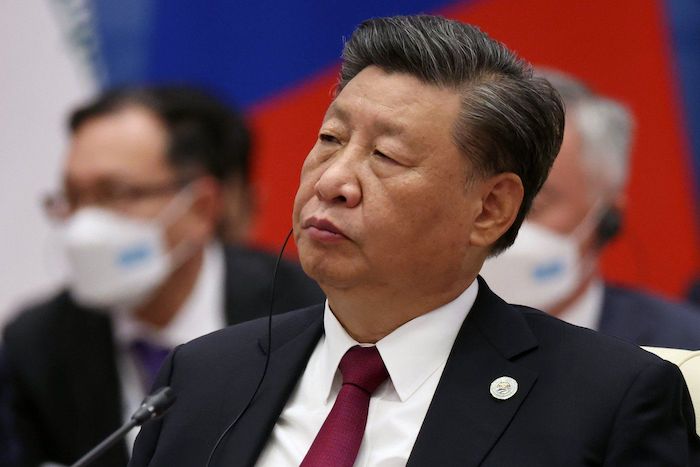 SAMARKAND, Uzbekistan (AP) — Chinese President Xi Jinping warned his Central Asian neighbors on Friday not to allow outsiders to destabilize them with "color revolutions" and offered to set up a regional counterterrorism training center.
Xi's comments at a security summit with Russian President Vladimir Putin and leaders from Central Asia, India and Iran reflect official Chinese anxiety that Western support for pro-democracy and human rights activists is a plot to undermine Xi's ruling Communist Party and other authoritarian governments.
"We should prevent external forces from instigating a color revolution," Xi said in a speech to leaders of the Shanghai Cooperation Organization, referring to protests that toppled unpopular regimes in the former Soviet Union and the Middle East.
Xi offered to train 2,000 police officers, to set up a regional counterterrorism training center and to "strengthen law enforcement capacity building." He gave no details.
The Shanghai Cooperation Organization was formed by Russia and China as a counterweight to U.S. influence. The summit is part of Xi's first trip abroad since shortly after the coronavirus pandemic began 2 1/2 years ago, highlighting the importance to Beijing of asserting itself as a regional leader.
The group also includes Kazakhstan, Kyrgyzstan, Pakistan, Tajikistan and Uzbekistan. Iran is an observer and has applied for full membership.
The one-day summit in the ancient city of Samarkand occurred against a backdrop of Russia's attack on Ukraine and fighting between Azerbaijan and Armenia.
President Recep Tayyip Erdogan of Turkey, a "dialogue partner" of the group, attended the summit and planned to hold talks with Putin on the status of a deal under which wheat exports from Ukraine through the Black Sea resumed.
Xi is promoting a "Global Security Initiative" announced in April following the formation of the Quad by the U.S., Japan, Australia and India in response to Beijing's more assertive foreign policy. Xi has given few details, but U.S. officials complain it echoes Russian arguments in support of Moscow's actions in Ukraine.
China's relations with Washington, Europe, Japan and India have been strained by disputes about technology, security, human rights and territory.
Central Asia is part of China's multibillion-dollar Belt and Road Initiative to expand trade by building ports, railways and other infrastructure across an arc of dozens of countries from the South Pacific through Asia to the Middle East, Europe and Africa.
On Thursday, Putin held a one-on-one meeting with Xi and thanked the Chinese leader for his government's "balanced position" on the Ukraine war. Putin said he was ready to discuss unspecified "concerns" by China about Ukraine.
Xi, in a statement released by his government, expressed support for Russia's "core interests" but also interest in working together to "inject stability" into world affairs.
The Xi-Putin meeting "makes clear that the partnership between China and Russia indeed has limits," said Eurasia Group analysts in a report.
Xi's government, which said it had a "no-limits" friendship with Moscow before the attack on Ukraine, has refused to criticize Russia. Beijing and India are buying more Russian oil and gas, which helps Moscow offset Western sanctions.
"China has never approved of the Russian invasion" but is committed to "deepening strategic ties with Moscow as a counterweight to Western influence," they said.
China wants a negotiated end to the Ukraine war, said Li Xin, director of the Institute of European and Asian Studies of Shanghai University of Political Science and Law.
"China will not judge whether the special military operation of Russia is just or not," Li said.
The reference to stability "is mainly related to China-U.S. relations," said Zhang Lihua, an international relations expert at Tsinghua University.
"The United States has been using all means to suppress China, which forced China to seek cooperation with Russia and the role of the SOC," Zhang said.
After the meeting, Russian Foreign Minister Sergey Lavrov said views on international affairs by Moscow and Beijing "fully coincide. We don't have any differences."
Observers say Russia will likely grow increasingly reliant on China as a market for its oil and gas as the West moves to establish a price cap on Russian energy resources and potentially cut their imports altogether.
Russia was forced to pull back its forces from large swaths of northeastern Ukraine last week amid a swift Ukrainian counteroffensive. Ukraine regaining control of several Russian-occupied cities and villages represented Moscow's largest setback since its forces had to retreat from areas near the capital early in the war.
Putin also met with Iranian President Ebrahim Raisi, whose country is on track to join the Shanghai Cooperation Organization. Raisi said Moscow and Tehran were finalizing a treaty that would bring their relations to a "strategic level."
Europe faces 'unprecedented risk' of gas shortage, IEA says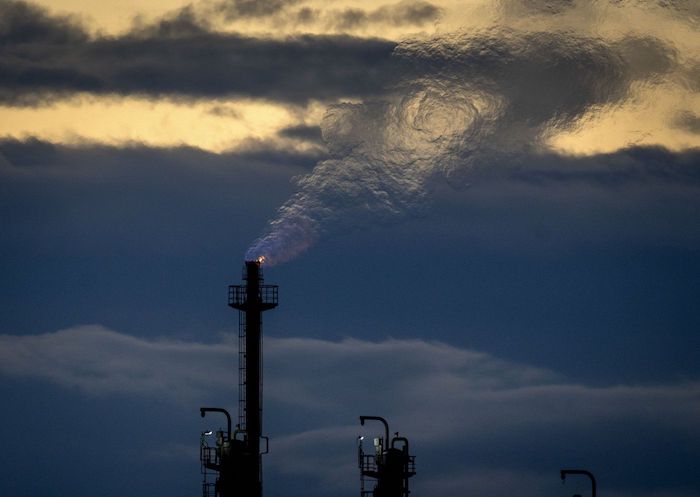 By David Mchugh
Europe faces "unprecedented risks" to its natural gas supplies this winter after Russia cut off most pipeline shipments and could wind up competing with Asia for already scarce and expensive liquid gas that comes by ship, the International Energy Agency said.
The Paris-based IEA said in its quarterly gas report released Monday that European Union countries would need to reduce use by 13% over the winter in case of a complete Russian cutoff amid the war in Ukraine. Much of that cutback would have to come from consumer behavior such as turning down thermostats by 1 degree and adjusting boiler temperatures as well as industrial and utility conservation, the group said.
The EU on Friday agreed to mandate a reduction in electricity consumption by at least 5% during peak price hours.
Just a trickle of Russian gas is still arriving in pipelines through Ukraine to Slovakia and across the Black Sea through Turkey to Bulgaria. Two other routes, under the Baltic Sea to Germany and through Belarus and Poland, have shut down.
Another hazard in the study was a late winter cold snap, which would be particularly challenging because underground gas reserves flow more slowly at the end of the season due to less gas and lower pressure in the storage caverns. The EU has already filled storage to 88%, ahead of its goal of 80% before winter. The IEA assumed 90% would be needed in its Russian cutoff scenario.
Businesses in Europe have already cut back natural gas use, sometimes simply by abandoning energy-intensive activity such as making steel and fertilizer, while smaller businesses like bakeries are feeling a severe crimp in their costs.
High prices for gas, which is used for heating homes, generating electricity and a host of industrial processes are feeding through to record consumer inflation of 10% in the 19 EU member countries that use the euro and sapping so much consumer purchasing power that economists predict a recession at the end of this year and the beginning of next.
European governments and utilities have made up much of the Russian shortfall by purchasing expensive supplies of liquefied natural gas, or LNG, that comes by ship from countries such as the U.S. and Qatar and by obtaining increased pipeline supply from Norway and Azerbaijan.
The goal is to prevent storage levels from falling so far that governments must ration gas to businesses. Gas storage must remain above 33% for a secure winter, according to the IEA, while levels below that risk shortages if there's a late cold snap.
Lower levels also would make it harder for Europe to refill storage next summer, while higher reserves from conservation would help lower extremely high prices.
European leaders say the cutback in Russian gas is energy blackmail aimed at pressuring governments over their support for Ukraine and sanctions against Moscow.
Since Russia halted flows this month through the Nord Stream 1 pipeline running under the Baltic Sea to Germany, it and the parallel Nord Stream 2 — built but never operated after Germany refused to certify it — were damaged in underwater explosionsthat European governments say are sabotage.
Demand for liquefied gas has driven up prices and tightened supply to the extent that poorer countries in Asia cannot afford it. Bangladesh is experiencing widespread power blackouts, while Pakistan faces rolling blackouts and has introduced reduced working hours for shops and factories to save electricity.
"Interregional competition in LNG procurement may create further tension, as additional European needs would put more pressure on other buyers, especially in Asia, and conversely cold spells in Northeast Asia could limit Europe's access to LNG," the agency said.
The gas crisis in Europe has also deprived Asian countries of the limited number of floating regasification terminals, which were expected to play a major role in LNG imports in Southeast Asia. Europe has secured 12 of the vessels and plans another nine.
Vancouver gas prices pass $2.39, breaking North American record: analyst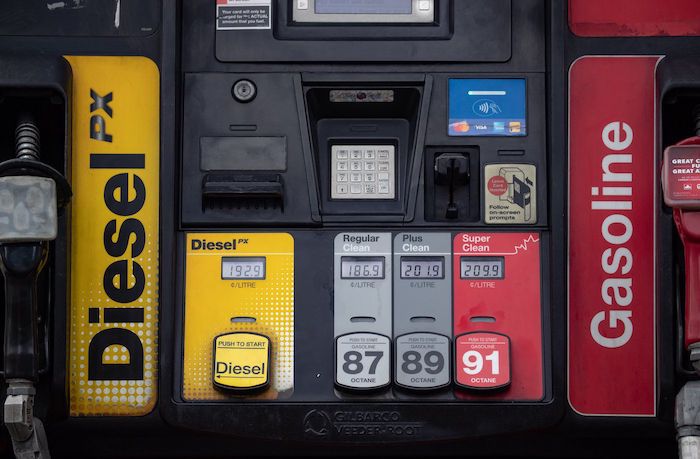 Vancouver – Gas prices in Vancouver hit a new high of more than $2.39 a litre at some stations Thursday, blowing past the previous peak set this summer.
One gas analyst said that's a new all-time record for North America, and expects prices to continue to rise this week.
Dan McTeague, president of Canadians for Affordable Energy, said prices passed the previous record of nearly $2.37 a litre, set in Vancouver in June, due to the temporary shutdown of refineries in the U.S. Pacific Northwest and California.
McTeague said prices will likely rise again then drop fairly quickly once the supply issues are resolved.
"I don't see the all-clear light at the end of the tunnel just yet. It's going to happen and when it does it will be a dramatic drop, probably about 20 cents a litre, not in one fell swoop but very close to that over two or three days," he said.
Gas prices jumped overnight across Canada by almost 20 cents in some places.
McTeague said no one could have predicted gas prices increasing at the speed they have over the past several days.
"The bottom line is that there's not enough supply out there and however we got here, we're going to have to spend a bit more time trying to figure this out because this is the kind of things that bring economies to a standstill," he said.
According to the CAA's price tracker, gas is up nationally by just over three cents on average at $1.58 per litre, with some provinces seeing higher jumps than others.
The CAA says the average gas price across Vancouver was $2.32 on Thursday.
This report by The Canadian Press was first published Sept. 29, 2022.