Central Alberta Child Advocacy One Day Challenge: One Day. One Ticket. One Child.
We need your help! The CACAC 50/50 Cash Lottery is not just about the chance the win a guaranteed $80,000 – it is about supporting the children and youth of Central Alberta affected by child abuse. On Wednesday, February 26th every 50/50 Cash Lottery Ticket Package sold will be in recognition of the brave children that we have the served since opening – and all the children we will help in the future.
One Day Challenge: Wednesday, February 26th, 2020
Our Goal: 865 Ticket Packages for the 865 Children and Youth we have supported.
One ticket can make a difference – YOU can make a difference! Buy your tickets online or over the phone, and then challenge others to do the same! Make some calls, send texts & emails – get your family and friends to join you! Create a buzz on social media: add the custom One Day Challenge Facebook frame to your profile to show that you took part in the challenge. Use the hashtag #CACACOneDayChallenge : Facebook, Twitter, Instagram to show your support and SHARE, SHARE, SHARE!
"One day – that is all we are asking for. We want people to realize exactly why we're doing this, this 50/50 Cash Lottery – it is for the courageous kids that have to come to our Centre because someone has hurt them. Each ticket package sold gives back the promise and possibility of a healthy future & recognizes the adversity these children innocently faced. Our community came together for us last year for our first One Day Challenge and we hit our goal, and we want to the same this year, but we need your help." Mark Jones, CEO
Ticket Packages start at just $10 with the chance to win up to $200,000! To purchase tickets online or for more information visit our lottery website: cacac5050.ca or call: 587-272-2233.
Will you take the challenge? Visit our Event page for more details on our One Day Challenge:
https://www.facebook.com/events/2284553705182711/
About CACAC: The Central Alberta Child Advocacy Centre is a not for profit organization rooted in the protection and recovery of today's most innocent and vulnerable – our children. The Centre is comprised of a collective that is driven by the courage to support children, youth, and their families affected by abuse, enabling them to build enduring strength and overcome adversity.
We work in a collaborative partnership with the Central Region Children's Services, Alberta Health Services, Alberta Justice, Alberta Education, the Central Alberta Sexual Assault Support Centre and the RCMP. Together we harness our collective courage to provide children with supported recovery.
For more information on CACAC, please visit: centralalbertacac.ca | Facebook | Twitter | Instagram
Bob Stollings Award presented to 35 year veteran of service to the City of Red Deer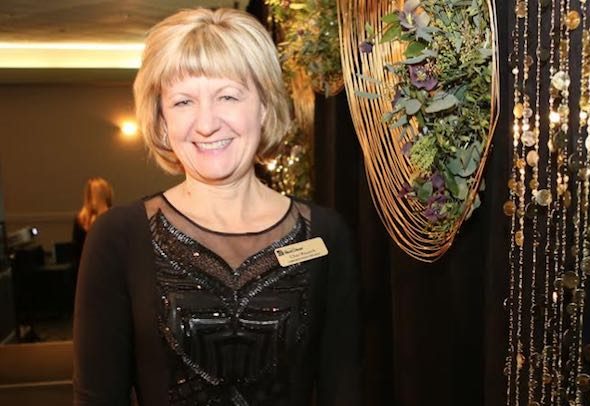 City of Red Deer Bob Stollings Award winner announced
Each year, The City of Red Deer is proud to celebrate the hard work and dedication of our staff through the annual Employee Recognition Awards. With COVID-19 restrictions in place, how the awards were handed out looked a lot different this year. Awards were personally delivered to each recipient rather than at an evening awards banquet.The awards celebrate long-term service employees and offers special recognition for those who have excelled in innovation, environmental stewardship and exceptional growth.The most anticipated award of the year is the Bob Stollings Memorial Award. This award was established by City Council in 1985 and is presented every year to honour Robert (Bob) E. Stollings, a loyal and dedicated employee of The City of Red Deer from 1960 to 1984. The recipient of this award has displayed outstanding civic performance in alignment with The City's Cornerstone Values – Respect, Integrity, Service and Excellence. Nominations are submitted by fellow coworkers detailing the employee's achievements professionally and interpersonally, along with letters of support.
We are proud to announce this year's Bob Stollings Memorial Award recipient is Char Rausch. She is the Corporate Events Specialist, but has held many roles within The City throughout her more than 35 years of service. From her time with the RCMP, Mayor and City Manager's Office, Legislative Services and now with Corporate Communications, Char has always brought her dedication to community and never-ending energy, to her work.
"Those who know Char, know the passion, commitment to excellence, and complete care she puts into everything she does," says Tracy Bruce, Human Resources Manager. "More than 35 years of service, Char has lived our corporate values and we are happy to celebrate her accomplishments by presenting her with the Bob Stollings Award."
Brittany Lausen receives RDC Foundation Outstanding Student Award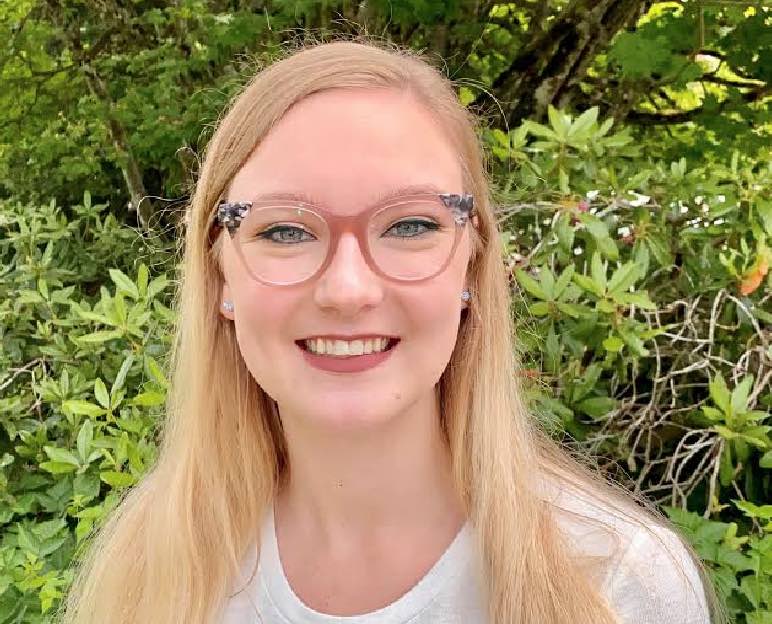 Providing advocacy and leadership for all students 
Student leadership and commitment are being celebrated at Red Deer  College, as Brittany Lausen is announced as the RDC Foundation Outstanding Student Award  recipient for 2021. 
The annual award recognizes a student whose actions have significantly enhanced RDC, whether  through governance, membership on committees or other meaningful contributions. Lausen was  nominated by her peers to receive the honour again this year due to her immense contributions to  student leadership at RDC and far beyond. 
"It's very humbling to receive this award, and I am truly grateful for all the opportunities that being a  part of the Students' Association and Red Deer College have provided, allowing me to be as involved  as I have been," Lausen says. "I'm also very grateful to the amazing student leaders who I have  gotten to work with over the past six years, since I first became involved with the Education  Undergrad Society." 
Lausen's leadership has evolved and grown during her time at RDC, as she has played a key role on  the Students' Association Executive Team, serving as the VP Community & Wellness in 2018/2019  and as President for the past two years. She has also been on RDC's Academic Council for three  years and has served as a student representative on RDC's Board of Governors since 2019, in  addition to myriad other volunteering, committees and initiatives at the College. 
"Red Deer College is fortunate to have Brittany as one of our students, and the RDC Foundation is  pleased to provide her with the outstanding student award for 2021," says Kevin Beattie, RDC  Foundation Board Chair. "Her continuing dedication and commitment to her fellow students and to the  College exemplifies why she is so deserving of the award. Brittany's selfless hard work in representing and advocating on behalf of her peers and also the College benefits the entire RDC  community. We can think of no better candidate to receive the RDC Foundation Outstanding Student  Award." 
In addition to Lausen's work and leadership at RDC, she has also dedicated time to representing  students across the province. Through her role with the Students' Association, she became part of  the Alberta Students' Executive Council (ASEC), where – as the longest serving student leader in the  province – she was unanimously elected to be Chair in June 2020.  
For Lausen, it is important to engage in governance at the provincial level to influence policies and  affect change for future students. "It's about what you, as a student leader, can do to make sure that  the students who come after you have the best time possible in post-secondary," she says. "To me, it  is so meaningful knowing that the advocacy you do today will potentially impact the lives of future  students for years to come." 
Through her province-wide perspective, Lausen also recognized a need for Western Canadian  students to be better represented at the federal level. As part of her work with ASEC, she was elected  to sit as one of the founding members of the Federal Student Advocacy Alliance. This Alliance, representing ASEC, BC Federation of Students and Sask Polytechnic Students' Association, allows  students from the three western provinces to have a greater voice in advocacy issues at the national  level.  
From national to local issues, Lausen has tirelessly worked to benefit the student experience. During  her most recent term as Students' Association President, she takes great pride in how the SA  Executive and Council advocated for degrees, ensuring that the students of RDC and the people of  central Alberta's voices were heard. Lausen, herself, also had the opportunity to be part of Alberta  2030, the post-secondary review led by the Government of Alberta. She represented students from  across Alberta and was able to bring the RDC students' perspective to the province's new post secondary strategic direction.  
"Brittany has continually demonstrated strong leadership in representing post-secondary students at  all levels," says Dr. Peter Nunoda, RDC President. "In her two years on RDC's Board of Governors  and through her work with the Students' Association, I have gained a great appreciation for her  collaborative approach and also her determination to do what is best for students at RDC and for  post-secondary students across the province. During her time at RDC, she gained a strong understanding of governance and student needs, and that has served RDC's students well for many  years."  
Now, as Lausen looks to the future, she is excited to graduate in April 2022 with her Bachelor of  Business Administration in General Management, with minors in Finance and Economics, from  RDC's collaborative degree with Mount Royal University. She is currently interning with Amazon and  hopes to accept a position with the company pending completion of her degree. She is also looking to  continue her educational journey by attaining a Master's degree, either in Public Policy or Public  Administration, which would build on her extensive experience in leadership and governance. 
When she reflects on her time at RDC, she is thankful for the privilege to serve students. "I am so  grateful to the students of Red Deer College for trusting me for the past three years to be one of their  elected representatives," she says. "It has truly made my time at post-secondary, and it is something I  will miss dearly."  
About the RDC Foundation Outstanding Student Award: This scholarship is given to a student  who has demonstrated outstanding leadership and commitment through participation in and  contribution to Red Deer College. The student may have participated in governance and/or College  committees, social or athletic activities while on campus. The scholarship is donated by the Red Deer  College Foundation.