CBC sets new diversity requirements for independently produced programs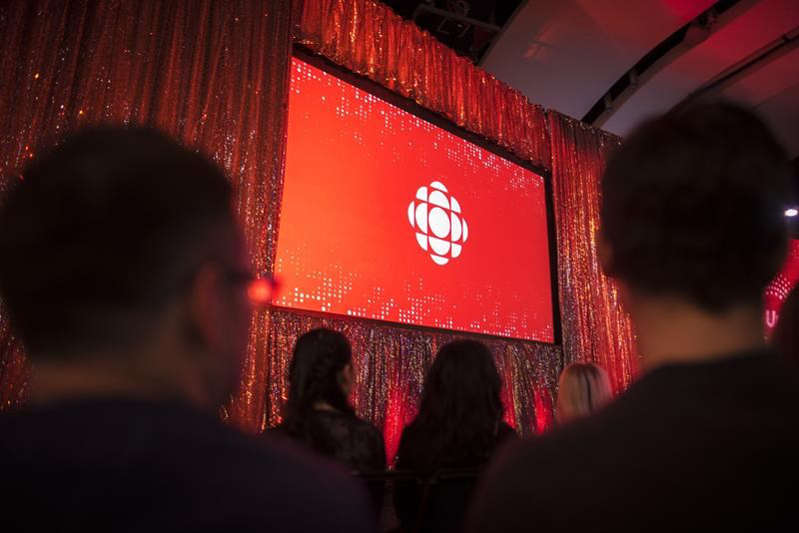 TORONTO — CBC announced new diversity rules for its programs Friday that require nearly one-third of key creative players behind new programs to be members of under-represented communities.
Effective immediately, CBC said at least 30 per cent of key positions on independent productions must be filled by individuals who are Black, Indigenous, people of colour or people with disabilities.
The public broadcaster outlined the plan at the Banff World Media Festival, noting it extended to all independently produced scripted and unscripted series on television and streaming.
CBC's general manager of entertainment, factual and sports called it "an immediate first step" in ensuring shows are led by a more diverse range of people "who authentically reflect more communities."
"We know we have work to do to better represent the voices and lived experiences of creative talent from Indigenous, Black and all racially diverse communities as well as those with disabilities, all underrepresented groups that are significantly underemployed in the Canadian industry," Sally Catto said Friday in a release.
The same rules apply to in-house productions, but the vast majority of CBC's scripted and unscripted series are produced externally by independent producers.
CBC said the criteria for what constitutes a key creative role will vary depending on the genre, but examples include writers, directors and principal performers. The broadcaster said the requirement will be part of all CBC contracts with independent producers.
It added that current CBC series will also be required to lay out "action plans" about increasing representation on existing productions.
The promise follows controversy surrounding the now-defunct CBC hit comedy "Kim's Convenience," about a Korean-Canadian family in Toronto.
Based on the play of the same name by Ins Choi, who served as series co-creator, it was produced by Thunderbird Entertainment in association with the Soulpepper Theatre Company and hailed as a breakthrough in diversity and representation.
However, since the show's demise, several cast members have raised complaints about the gender and racial diversity of the writers' room. The show's producers have repeatedly declined comment.
CBC said the new effort builds on a 2019 commitment to "ensure that at least one of the key creatives in all scripted and factual commissioned programs will be held by a person from a diverse background" by 2025.
The majority of CBC's 2021-22 programming slate meets that first goal, said the broadcaster, and some series exceed the new 30 per cent target, including "Coroner," "Diggstown," "The Porter," "Pretty Hard Cases" and "Run the Burbs."
Radio-Canada guidelines mirror the CBC's 2019 commitment that at least one of the key creative roles on all of its original French-language scripted and unscripted programming be held by someone from an equity-deserving group by 2025.
This report by The Canadian Press was first published June 18, 2021.
The Canadian Press
Canada's Jessica Klimkait wins bronze in under-57 kg judo event
TOKYO — Canada's Jessica Klimkait has won bronze in the women's under-57 kilogram category at the Tokyo Olympics.
The reigning world champion from Whitby, Ont., defeated Kaja Kajzer of Slovenia by waza-ari in a bronze-medal match.
Klimkait missed a chance to add a gold medal to her world championship title when she lost to Sarah Leonie Cysique of France in the semifinals.
Klimkait was defeated by ippon when she was assessed a shido in the golden score period for a false attack. It was Klimkait's third penalty of the bout, giving Cysique a berth on the gold-medal match.
Klimkait was in fine form before her semifinal loss. She defeated Poland's Julia Kowalczyk in their quarterfinal bout at the Nippon Budokan.
The victory, her second straight via ippon, came after she beat Bulgaria's Ivelina Ilieva in the round of 16 earlier in the day
This report by The Canadian Press was first published July 26, 2021.
The Canadian Press
Mac Neil finishes first in women's 100 butterfly to capture Canada's first gold medal
TOKYO — Swimmer Margaret Mac Neil has won Canada's first gold medal of the 2020 Tokyo Olympics.
Mac Neil was seventh at the halfway point of the women's 100-metre butterfly, but swam a strong second length to win in a time of 55.59 seconds.
Zhang Yufei of China was second and Emma McKeon of Australia finished third.
Mac Neil became Canada's first multi-medallist in Tokyo following a silver medal in the women's 4×100 freestyle relay in the first day of finals.
The 21-year-old from London, Ont., was a surprise winner of the 100-metre butterfly at the 2019 world championship in Gwangju, South Korea, where she bested reigning Olympic champion Sarah Sjoestroem of Sweden.
Mac Neil, a senior at the University of Michigan, is also a two-time NCAA champion in freestyle and butterfly. 
She'd posted the sixth-fastest semifinal time in the 100-metre butterfly an hour before swimming the second leg of the relay in Tokyo.
This report by The Canadian Press was first published July 25, 2021.
The Canadian Press