Canadians cutting back spending on groceries, restaurants as inflation rises: poll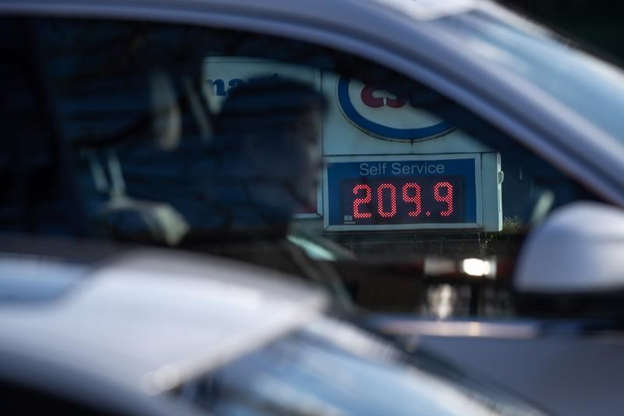 OTTAWA — A new poll suggests Canadians are looking for ways to cut back on spending as their concerns about the cost of living rise alongside headline inflation rates.
Four-fifths of respondents to the Leger poll had started or planned to buy cheaper items at the grocery store to save on food bills, and cut back on how much food they throw out to stretch every dollar.
Some three-quarters of respondents told the firm they planned to cut spending on household items and eat from local restaurants less frequently.
About one in two were already using their vehicles less to save on gasoline as prices at the pumps get pushed ever higher and a further one in five respondents planned to do the same in the near future.
Almost one-third were looking at buying an electric vehicle.
Overall, four-fifths of respondents said inflation was having a serious impact on their households, and the financial squeeze may only worsen as inflation rates are expected to go even higher.
The poll of 1,515 Canadians was taken between March 11 and March 13, but cannot be assigned a margin of error because online panels are not considered truly random samples.
Statistics Canada reported this week that the annual inflation rate in February was 5.7 per cent, a year-over-year increase in the consumer price index not seen in 31 years.
The headline rate is expected to rise closer to six per cent by the time March's figure is calculated as Russia's unprovoked invasion of Ukraine spikes global prices for oil and wheat.
Christian Bourque, Leger's executive vice-president, said inflation and the situation in Ukraine have become top concerns for Canadians, supplanting COVID-19.
RBC Economics estimates that higher oil prices could cost Canadian households about $600 more per year, or $10 billion overall, to buy the same amount of gasoline that they did just a few weeks ago.
Hit hardest will be low-income households that typically spend a larger share of their income on necessities like food and energy.
"For them, increased costs will be largely unavoidable," the RBC report said. "With government pandemic supports rolling off, any accumulated pandemic savings will quickly erode."
Planning to drive less may only help at the margins of household finances, Bourque said, noting suburban workers will still have to commute as more employers push ahead with return-to-office plans.
He said there could also be negative effects on public health if, as the poll suggests, Canadians eschew higher priced fruits and vegetables for less healthy, but less expensive, options.
The health of household finances is also of concern, Bourque said.
While two-thirds of respondents to the Leger poll said their household finances were in good shape, almost as many noted that their earnings hadn't kept up with the pace of price increases, creating a gap in purchasing power.
"Something has to give," Bourque said.
"For me, the biggest worry is how will that, in fact, influence people's capacity to pay all of their bills."
In a bid to tame inflation rates, the Bank of Canada this month raised its key interest rate to 0.5 per cent, marking the first hike since it slashed the trendsetting rate to an emergency low at the onset of the pandemic.
Governor Tiff Macklem foreshadowed more hikes to come, and economists expect the next jump to land in mid-April at the bank's next scheduled interest rate announcement.
By raising rates, the cost of borrowing goes up, and may cool consumer demand for a variety of goods, including homes and cars, as well as the pace of price increases.
In its updated outlook this week, TD Economics forecasted that inflation rates should gradually slow over the course of this year, but likely won't get to the central bank's two per cent target until the middle of next year.
Almost nine in every 10 respondents to the Leger survey expected interest rates to rise, with one-third of those expecting significant jumps over the next six months.
Among respondents, almost two-thirds said rising interest rates would be a serious problem for their household to manage.
Surprise Senate vote would overturn Biden environmental rule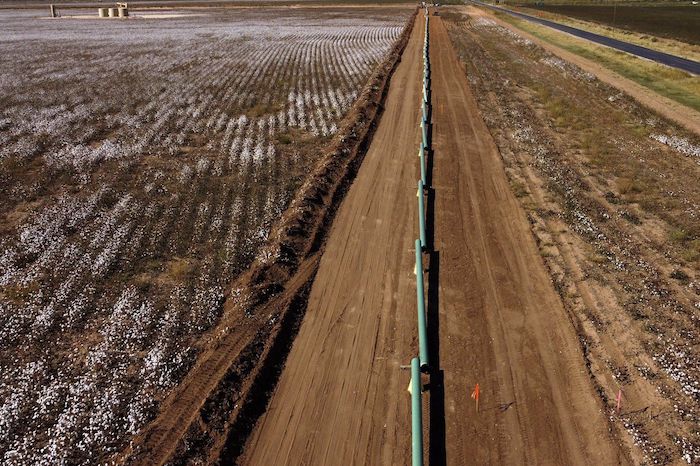 By Matthew Daly in Washington
WASHINGTON (AP) — In a surprise victory for Republicans, the Senate on Thursday voted to overturn a Biden administration rule requiring rigorous environmental review of major infrastructure projects such as highways, pipelines and oil wells — an outcome aided by Democratic Sen. Joe Manchin of West Virginia.
Manchin, a key player on energy and climate issues and a swing vote in the closely divided Senate, joined Republicans to support the measure, which was approved 50-47. The vote comes as Manchin has proposed a separate list of legislative measures to speed up federal permitting for major projects in return for his support of a Democratic bill to address climate change.
Republicans voted unanimously to overturn the Biden permitting rule, while Manchin was the only Democrat to support it. Three senators were absent: Republican John Cornyn of Texas and Democrats Patrick Leahy of Vermont and Jeff Merkley of Oregon. The vote sends the measure to the Democratic-controlled House, where it is unlikely to move forward.
Still, the vote signaled strong Senate support for action to reform the often onerous federal permitting process, which can take up to eight to 10 years for highways and other major projects. Streamlining federal review is a top Manchin and GOP priority that is not shared by most Democrats.
Sen. Dan Sullivan, an Alaska Republican, sponsored the measure to overturn the Biden rule, saying new regulations under the National Environmental Policy Act, or NEPA, will further bog down the permitting process and delay critical infrastructure projects the country needs.
The Biden rule — which overturns an action by the Trump administration loosening environmental reviews — requires regulators to consider the likely impacts on climate change and nearby communities before approving major projects. The new requirement "is going to add to the red tape" that prevents major infrastructure projects from being approved in a timely manner, Sullivan said.
While President Joe Biden has called infrastructure a priority — and pushed for a $1 trillion bipartisan infrastructure law passed last year — the new NEPA rule actually "makes it harder to build infrastructure projects" in the United States, Sullivan said.
"The only people, in my view, who really like this new system are radical far-left environmental groups that don't want to build anything … and probably the Chinese Communist Party," he said on the Senate floor. China and other competitors likely "love the fact that it takes 9 to 10 years to permit a bridge in the U.S.A.," Sullivan said.
The White House strongly opposed the measure and threatened a veto if Congress approves it.
"This action would slow the construction of American infrastructure, lead to the waste of taxpayer resources on poorly designed projects and result in unnecessary and costly litigation and conflict that will delay permitting," the White House said in a statement Thursday.
Manchin countered that, "for years I've worked to fix our broken permitting system, and I know the (Biden) administration's approach to permitting is dead wrong."
Manchin called Thursday's vote "a step in the right direction" but said the measure likely "is dead on arrival in the House. That's why I fought so hard to secure a commitment (from Democratic leaders) on bipartisan permitting reform, which is the only way we're going to actually fix this problem."
The new rule, finalized this spring, restores key provisions of NEPA, a bedrock environmental law that is designed to ensure community safeguards during reviews for a wide range of federal projects, including roads, bridges and energy development such as pipelines and oil wells. The longstanding reviews were scaled back under former President Donald Trump in a bid to fast-track projects and create jobs.
The White House Council on Environmental Quality said in implementing the new rule that it should restore public confidence during environmental reviews. The change could speed development by helping to "ensure that projects get built right the first time," said CEQ Chair Brenda Mallory.
Projects approved by the Trump administration were frequently delayed or defeated by lengthy court battles from groups challenging environmental reviews as inadequate.
Manchin, who brokered a surprise deal last week on climate legislation with Senate Majority Leader Chuck Schumer, said he's won promises from Biden and Democratic leaders in Congress to pursue permitting reforms in the Senate to speed approval of projects in his energy-producing state and across the country. Manchin's wish list includes swift approval of the controversial Mountain Valley natural gas pipeline in his home state and Virginia. The pipeline is nearly complete but has been delayed for years by court battles and other issues.
Manchin's list includes a number of proposals supported by Republicans, including a two-year deadline on environmental reviews; changes to the Clean Water Act; limitations on judicial review; and prompt action on projects determined by the Energy secretary to be in the national interest.
Environmental groups have decried Manchin's proposals as counter-productive to the climate legislation and a threat to the environment and communities where projects would be built.
Madeleine Foote, deputy legislative director of the League of Conservation Voters, dismissed the Senate vote Thursday as "nothing more than a Republican-led stunt to appease their fossil fuel-industry allies."
Foote and other environmentalists said strong NEPA review is needed to ensure that those most affected by an energy project have a say in the projects built in their communities.
"Thorough, community-based environmental reviews are critical to helping eliminate environmental racism and making sure low-income communities and communities of color are protected from polluters who want to build dirty, toxic projects in their backyards," Foote said.
She called on Congress to approve the Manchin-Schumer climate bill as soon as possible. Schumer said votes on the bill are likely this weekend.
Kabir Green, director of federal affairs at the Natural Resources Defense Council, another environmental group, said Americans are "seeing the effects of climate change in catastrophic detail, from the heat waves in Texas to wildfires in New Mexico to the devastating flooding in Kentucky. But the Senate is voting to prevent the federal government from considering climate change when making decisions. This makes no sense."
Proposed emissions cap on oil and gas sector overly ambitious': CNRL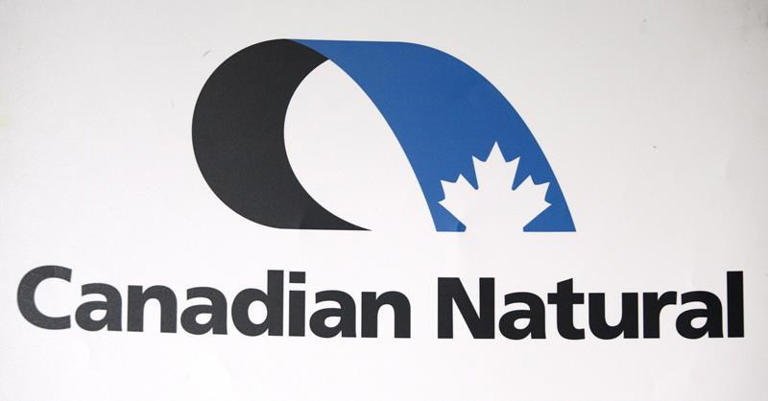 CALGARY — The head of Canada's largest oil-and-gas producing company criticized the federal government's proposed emissions cap for the energy sector Thursday, arguing environmental goals must be balanced with economic and energy security concerns.
Canadian Natural Resources Ltd. president Tim McKay made the comments during a conference call with analysts. While the purpose of the call was to discuss the company's second-quarter financial results, McKay took aim at Ottawa's proposed cap in his opening remarks.
He also talked up the emissions reduction efforts that are already underway through Pathways Alliance, an industry group that includes CNRL and other major Canadian oilsands producers.
"In our view, this (federal) cap is unnecessary and overly ambitious in light of our stated preference for government and industry to continue to work together through the Pathways initiative to achieve an already announced emissions reduction target," McKay said.
"It is important for all parties to continue to work together."
The federal government indicated earlier this year that it would impose a cap on greenhouse gas emissions from the oil and gas sector in order to enable Canada to meet its 2030 emissions reduction target.
While the government has so far not indicated what the allowable level of emissions will be, it issued a discussion paper earlier this month that said it is considering two options — a cap-and-trade system that will set regulated limits on emissions from the sector, or a modified carbon pricing system for heavy emitters that would see oil-and-gas players pay a higher carbon price.
"As presented, both emissions cap options have the potential to limit oil and natural gas production in Canada by adding regulatory burden and eliminating options for economywide co-operation on emissions reductions," said Lisa Baiton, president and CEO of the Canadian Association of Petroleum Producers, in an emailed statement Thursday.
The federal government has stated it believes Canada's oilpatch is capable of reducing emissions by 31 per cent below 2005 levels by 2030, or 42 per cent below 2019 levels. (Emissions from the sector have risen by 20 per cent since 2005, due to increased production, though emissions intensity per barrel has decreased).
That would bring total emissions from the sector — including production, refining and transportation via pipelines — to 110 million tonnes by 2030, down from 191 million tonnes in 2019. They haven't been that low in more than three decades.
Oilsands industry leaders have suggested meeting such an ambitious target in a relatively short time frame is likely unachievable. Instead, they have set their own targets through the Pathways Alliance, pledging to reduce oilsands production emissions by 22 million tonnes by 2030. That would represent an approximate 30 per cent reduction from current levels.
Key to the industry's plan is a proposed carbon capture and storage project that would capture CO2 from oilsands facilities and transport it to a storage facility near Cold Lake, Alta., delivering about 10 million tonnes of emissions reductions per year from oilsands production.
Pathways Alliance members have not yet pulled the trigger to go ahead with the project, though the group has said the investment tax credit for carbon capture and storage projects unveiled by the federal government earlier this year is an important step.
"The tax credit is a positive approach where industry and government can co-invest in CCUS infrastructure at an achievable pace of development," McKay said Thursday.
CNRL reported Thursday that it more than doubled its second-quarter profits in 2022 as the war in Ukraine continued to put pressure on global energy supplies. The Calgary-headquartered company said it earned $3.5 billion or $3 per diluted share for the quarter ended June 30, up from $1.6 billion or $1.30 per diluted share in the same quarter last year.
Crude prices spiked during the quarter, driven largely by Russia's invasion of Ukraine, with North American benchmark WTI up 15 per cent from the first quarter and up 64 per cent from last year's second quarter.
Canadian Natural's daily production, before royalties, averaged 1,211,147 barrels of oil equivalent per day in the quarter, up from 1,141,739 in the same quarter last year.
The company increased its production guidance for 2022 by two per cent on Thursday, and said it now expects to add 40 million barrels of oil equivalent per day of growth in 2023, and 96 million barrels of oil equivalent per day of growth by 2025. It increased its 2022 total budget for capital expenditures by $575 million to $4.9 billion, saying it will drill 15 additional thermal in situ wells this year.
CNRL also announced Thursday a special dividend of $1.50 per common share, citing what the company called its "very robust" financial position, rapidly decreasing debt levels, and "significant" free cash flow. The special dividend will be payable Aug. 31 to shareholders of record by end of day Aug. 23.
This report by The Canadian Press was first published Aug. 4, 2022.
Companies in this story: (TSX:CNQ)
Amanda Stephenson, The Canadian Press