Canadians among those on board Qatari commercial flight out of Afghanistan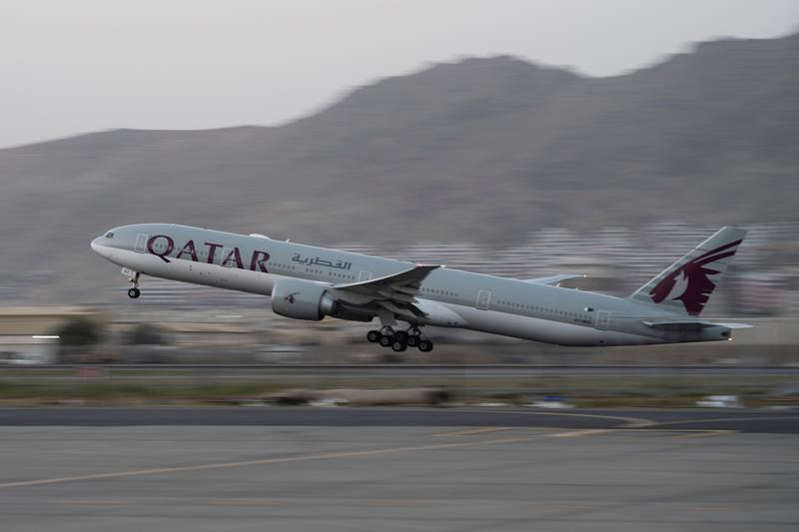 OTTAWA — Senior government officials say an unknown number of Canadians are among around 200 foreigners who flew out of Afghanistan on a commercial flight today.
The Qatar Airways flight from Kabul to Doha is the first such-large scale departure from Afghanistan since U.S. and other forces completed their frantic withdrawal from the country more than a week ago.
Officials are expecting the flight to land in Qatar this afternoon, at which point the government will be able to determine how many Canadians managed to escape.
Foreign Affairs Minister Marc Garneau revealed on Aug. 31 that around 1,250 Canadian citizens, permanent residents and family members were stranded in Afghanistan following the end of a U.S.-led mass evacuation effort.
Officials later said about 500 of those people were Canadian citizens.
There was no immediate word whether the Qatar Airways flight included any of the hundreds of former interpreters who previously worked with Canada in Afghanistan and are now at risk of Taliban retribution.
This report by The Canadian Press was first published Sept. 9, 2021.
— With files from The Associated Press.
The Canadian Press
NewsAlert: Senate gives speedy passage to bill banning conversion therapy
OTTAWA — The Senate has passed legislation to ban conversion therapy in Canada.
After minimal debate, senators have agreed to fast-track Bill C-4 through all stages of the legislative process and deem it passed.
The move was proposed by the interim leader of the Conservative Senate caucus, Sen. Leo Housakos.
It follows a similar move by Conservatives in the House of Commons last week to speed the bill through that chamber without lengthy debate, committee study or votes.
The bill makes it a criminal offence to force a person to undergo the traumatizing practice of "conversion therapy" aimed at altering their sexual orientation or gender identity.
More than half of the 119 Conservative MPs voted against a similar bill last June, which gave Liberals ammunition to accuse the party of being anti-LGBTQ during the fall election campaign.
More Coming.
This report by The Canadian Press was first published Dec. 7, 2021.
The Canadian Press
Military's former head of human resources charged with sexual assault, indecent acts
OTTAWA — Military police say they have charged the former head of human resources for the Canadian Armed Forces with one count of sexual assault.
The Canadian Forces National Investigation Service says Vice-Admiral Haydn Edmundson has also been charged with one count of indecent acts.
The charges come weeks after Defence Minister Anita Anand announced she had accepted retired Supreme Court justice Louise Arbour's call to have the investigation and prosecution of military sexual assault cases transferred to civilian authorities.
In announcing the charges against Edmundson, the CFNIS noted Arbour left open the door to leaving investigations in the hands of military police if they are near completion.
Edmundson's case will proceed through the civilian justice system rather than the military's justice system.
Edmundson stepped down as head of military personnel command in March due to a police investigation after a CBC report of alleged sexual assault. He has denied the allegations.
His successor, Lt.-Gen. Steven Whelan, stepped aside in October due to a military police investigation into an allegation of sexual misconduct. He has also denied any wrongdoing.
This report by The Canadian Press was first published Dec. 7, 2021.
The Canadian Press