Canadian soldier of the First World War identified 105 years after death in France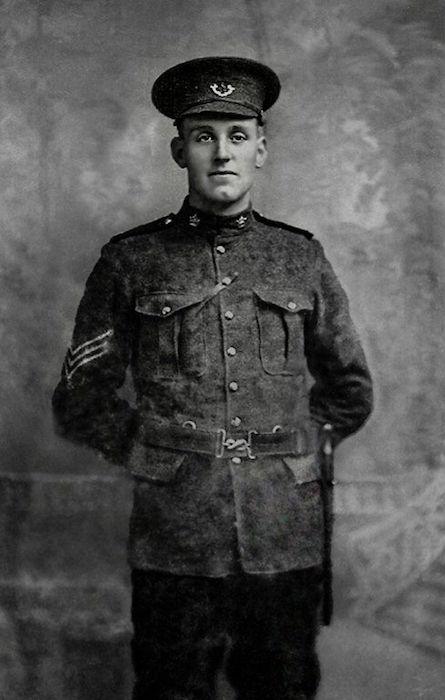 By Noushin Ziafati
A Canadian soldier killed in battle during the First World War has been identified – more than a century later.
The Department of National Defence and the Canadian Armed Forces publicly confirmed the identity of Company Sgt.-Maj. David George Parfitt on Thursday.
Parfitt was one of 156 members of the 8th Canadian Infantry Battalion killed in action on Sept. 26, 1916, during the Battle of Thiepval Ridge. He was leading a platoon in the attack that day.
Parfitt's headstone, which is in Regina Trench Cemetery in Grandcourt, France, identified him only as an unknown sergeant-major of the infantry battalion. He was 25 years old at the time of his death.
Defence Minister Anita Anand said Canada remembers the courage of those "who served our nation both at home and overseas in the First World War."
"The successful identification of Company Sergeant-Major Parfitt is a reminder for all Canadians of the ultimate sacrifice made by many in service to our nation," Anand said in a news release.
"To the family of Company Sergeant-Major Parfitt, know that Canada honours him and is grateful for his service."
Parfitt was the only Canadian company sergeant-major to have died on that date in France, a detail that the Department of National Defence said "significantly contributed" to the identification of his grave.
Parfitt was born in London, England, in 1891 and immigrated to Canada at the age of 18.
He was a mill worker in Keewatin, Ont., before enlisting in the army in Valcartier, Que. Three of his brothers also enlisted and survived the war.
The Canadian Armed Forces said Parfitt's family has been notified of his identification.
A headstone rededication ceremony is set to take place "at the earliest opportunity" at the Commonwealth War Graves Commission's Regina Trench Cemetery in France, the military noted.
Veterans Affairs Minister Lawrence MacAulay also recognized Parfitt's contributions to Canada.
"Company Sergeant-Major Parfitt was one of our own – a Canadian soldier who fought for our country with honour during the First World War. His name is engraved on the base of the Canadian National Vimy Memorial along with those of the more than 11,000 of his comrades who were posted as 'missing, presumed dead' in France," MacAulay said.
"Now that his grave has been identified, I'm pleased to know he will receive a permanent headstone to commemorate his courage, service and ultimate sacrifice."
This report by The Canadian Press was first published July 28, 2022.
Stigma of Addiction and Mental Illness is Alive and Well, Even in Our Own Families.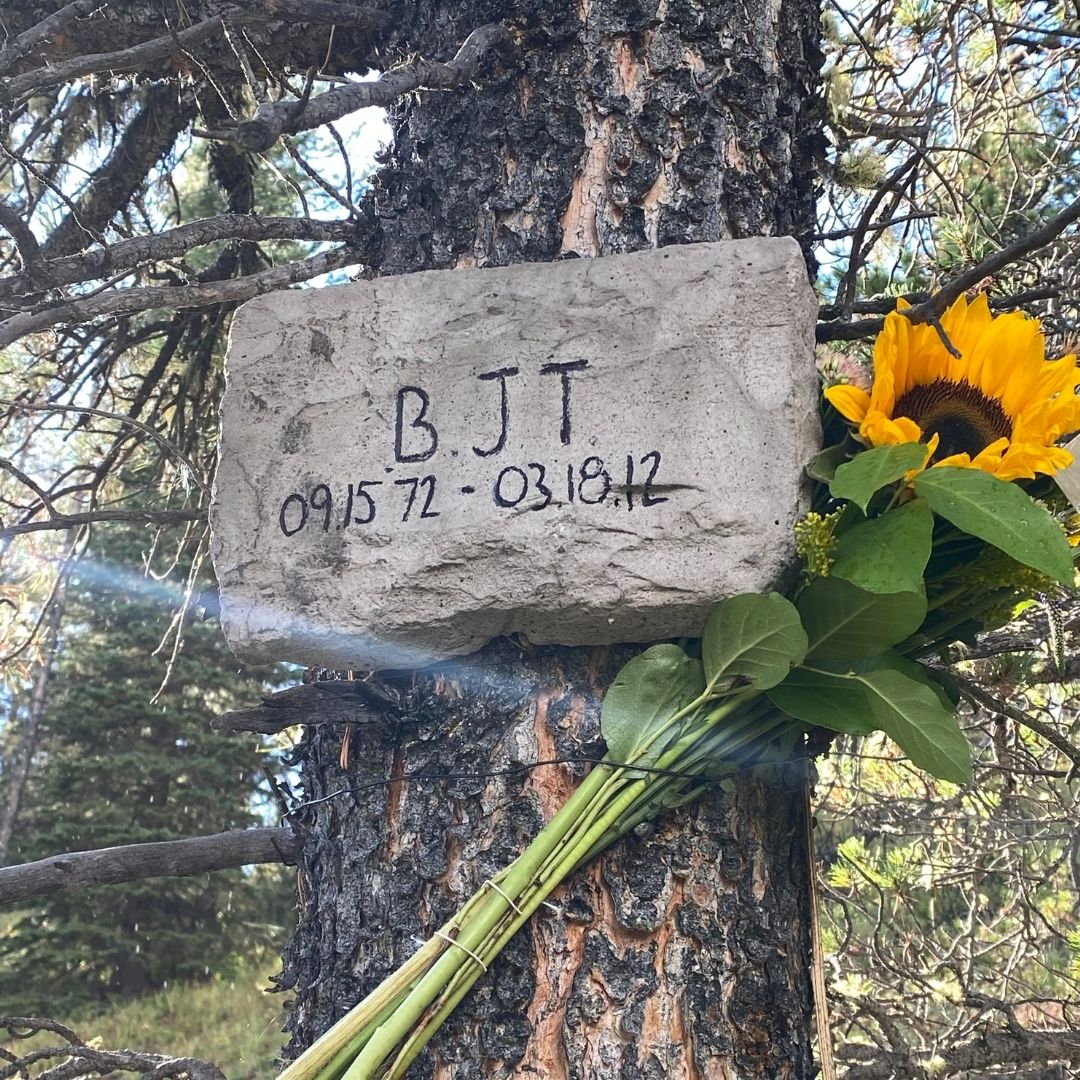 In five days, my brother Brett will be 50 years old. It should be a huge party with love, laughter, family, and friends. But there will be no party.
I can still hear it ringing in my ears, "Your brother was a junkie who deserved to die."
Anyone who loves or has lost someone addicted to drugs or alcohol has heard this very statement in some form or another. Many times. It can often be ignored. Tolerated. Accepted. Maybe someone hasn't said it to you directly, in those exact words, but you hear them loud and clear. And so does our loved one.
I don't typically react, it's not my style; after all it is a waste of valuable energy for me to scream and challenge every person with whom I come into contact. I am confident not only in who I am and my belief that addiction and mental illness are diseases, but also in who my brother was.
Everyone can be pushed past their limits. To where they have had enough. They're hurt. Frustrated. And they need to stand up for what they believe is right, when someone else can't find the courage to have a voice of their own. Not because I'm fighting my brother's battles; after all we are no longer two- and six-years-old playing in the neighborhood sand box. But rather because I have walked this painful road, witnessed the judgment and because of that I see the world in a more empathetic way.
I remember vividly my mother and I sitting for about an hour, waiting for my brother to be seen in emergency. His leg rattled with anxiety until he was taken into a private room. We explained to the nurse that Brett was severely intoxicated and needed help to safely withdraw off the alcohol, not that we needed to as his situation was very clear from his scruffy appearance and glassy eyes. And she began to take his vitals.
It wasn't the nurse's cold, disassociated approach while taking my brother's blood pressure, pricking his arm with a needle, or asking him how much he had had to drink that made my blood boil. It was the fact that it was obvious she absolutely loathed him. For the first time ever, like a bolt of electricity running through my veins, I felt judgment—exactly what my brother must have felt. Pure unadulterated judgment. As she left the room, I scampered quickly behind her, catching up in front of the nurse's station.
"Excuse me," I said. She didn't hear me so I repeated myself. She turned around to look at me.
"Hi. Listen, I don't mean to be rude. I completely understand and appreciate how hard your job is and how many different things you must see. I even get that on some level maybe to you my brother isn't sick in the same way as most of the people here, and that you believe this may be purely self-induced. What I need to remind you is that he is a human being."
She didn't blink.
I continued, "Now I don't care what you did yesterday or how you are tomorrow. All I care about is that for right now, when you come into that room, you show a little compassion as that is a person in there. A person! That is someone's brother, someone's son. And despite what you very obviously perceive as completely disgusting, someone loves him. Do you think you can do that?"
I didn't give her time to answer.
"'Cause if you can't, then what I suggest is that for the next hour or so you FAKE IT!"
I walked away, so I didn't have to look at her stony expression for another second. Before stepping through the door to sit quietly in the corner of my brother's room, I caught my breath as I was so overwhelmingly pissed off.
I understand and appreciate how hard nurses work—after all, our mother is a nurse—and I can imagine that they see all sorts of things. But that's their job, a job that they choose. To treat someone very obviously, whatever their circumstance, like they are below dirt, I cannot take. As I looked at my brother at his worst, just as I had done so many times before, all I thought was he is in there.
The doctor arrived a short time later. I knew the drill; it seemed like I had heard this a thousand times before. They couldn't keep Brett overnight as all the beds were full, although I appreciate the doctor did give him a shot of Valium. At least I think it was Valium, which by then I knew belongs to the class of medications called benzodiazepines. It is used for the short-term relief of symptoms of mild to moderate anxiety and for alcohol withdrawal. Mom and I knew that at least it would help Brett get through the night and the suggestion the doctor offered was for us to head back to the detox center in the morning.
What most people don't know is that people with severe addiction can actually die from the effects of withdrawal. Whether you want to challenge your mind with that truth or not, the choice debate doesn't work here: they cannot just stop. My brother needed medical supervision and help as he came off the booze. Normally it would take four to six days in which he would be given things like Valium to ease his way through the excruciating pain and suffering of the withdrawal process. Alcohol is actually one of the most dangerous substances to come off. People addicted to alcohol can experience symptoms like nightmares, vomiting, diarrhea, shivering, sweating, racing heart, fever, shaking, tightness in the chest, and difficulty breathing.
That is if things go well.
If things go badly, our loved ones can have a stroke, a heart attack, or a grand mal seizure. During withdrawal, long-term alcohol users can suffer psychosis that manifests as hallucinations and delusions, which is why they need to be monitored by a health care professional. Delirium tremors (DT's) can sometimes be associated with severe, uncontrollable tremors of the extremities and secondary symptoms such as anxiety, panic attacks, and paranoia. All these realities. And yet we are once again being sent on our way as all the beds were full.
It seemed like a completely different nurse came into the room, yet it wasn't. She was kind, compassionate, and caring, and as we left, she said to my brother, "Take care of yourself, Brett."
I whispered, "Thank you" to her as we walked out the door, and I hope she knew how much I meant it.
My magnificent, smart, witty, handsome, kind, soft-spoken, and much-loved brother took that first sip of alcohol in high school, as most of our own young children will do some day. Sadly, he lost his battle with severe substance use and mental health issues on March 18, 2012 when he took his own life. I remember very vividly a few months after he passed away, someone in our close family circle was standing in my office and he said directly to me, "Your brother was a junkie who deserved to die. He had more than enough chances."
I could be rattled, offended, shocked; I could have screamed, yelled, and told him to get the hell out of my office. But I didn't. Instead, I calmly took a sip of my coffee, said a little "hmmm" to myself and changed the topic. I assure you it was not because I am quiet, scared, or I didn't know what I wanted to say. But rather the opposite as I am confident, bold, outspoken, and unapologetically honest.
I have no interest in getting into a war of words. I have grown and learned so much since that hospital room visit more than fifteen years ago. I have learned that stigma is alive and well, not only in the healthcare profession. In society. In the media. And even in our own families and circle of friends.
I am not shocked nor surprised that we live in a world where some believe this statement about my brother and others battling addiction. It surprises me that we live in a world where it is acceptable to say it out loud. That somehow, it is all right to inflict intentional pain on someone who has lost someone who they love very much.
My approach is choosing to dedicate my time and energy into calmly and confidently sharing my journey and experience, every uncomfortable piece of it, without shame. The truth is I have been surrounded by alcoholism my whole life; it is on many branches of my family tree. But what I experienced with my brother; most could not fathom. I feel that if people hear the whole story, beginning with us as innocent children, it might open their hearts, change their perceptions, and perhaps give understanding and compassion for people with addiction and mental health challenges in society—our mothers, fathers, husbands, wives, daughters, sons, brothers, sisters, cousins, uncles, aunts, grandparents, friends, and neighbors.
For me, I am not going to spend my life arguing, debating, letting people break my spirit for what I know and believe with all my heart. What I remind myself when I share our story to enlighten others is that this way of thinking and speaking about Brett with hurtful, condemning statements is not at all about my brother's character or who he was; it is about theirs.
Sending love, light and strength when you need it to everyone, on this Sat, September 10th, World Suicide Prevention Day.
US Life Expectancy Down Three Years in Two Years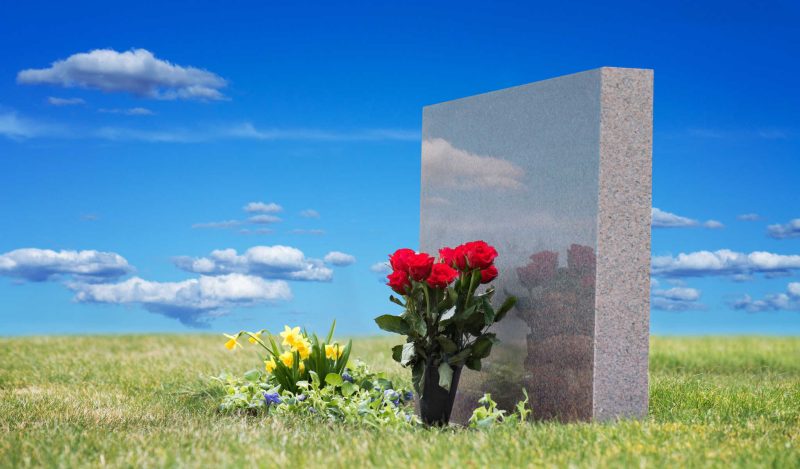 BY
JEFFREY A. TUCKER
Jared Kushner had not yet read the news most likely. He was just telling an interviewer that he is working on getting more healthy because his generation is likely to be the first to "live forever" or the "last generation that's going to die." Therefore we need to "keep ourselves in pretty good shape."
True, it would be awful to live forever and not be fit as a fiddle.
A good start to living forever might be, for example, taking steps toward longer life expectancy right now. Let's just say that it is not going well. Americans over two years have lost on average three years of life expectancy. It's a disaster by any standard, based on data that is mostly unfakeable.
Yes, it gets exasperating. At the very outset of lockdowns,so many said this would happen. The deployment of state power against a virus would unleash every manner of hell including economic collapse, population-wide demoralization, cultural confusion and crime, loss of hope, and overall ill-health. There was already a vast literature on this, and it was unbearably obvious that this would be the result.
Sadly, here we are two years later and all the data is pouring in. The CDC reports that in 2021, life expectancy fell yet again just as it did in 2020, for a total of nearly three years of lost life. The trend is grim.
It would be one thing if this was due entirely or even mostly to Covid. But the verified data on Covid death hasn't changed since January 2020: the average age of death is equal to or above the median age of life expectancy. The number of people listed as having died from Covid is borrowed entirely from other categories of death such as flu and other respiratory illnesses, and this is due to either misclassification or perhaps the well-known pattern of viral crowding out: the new bug pushes aside the old bug.
Apart from that, we've seen a huge increase in deaths – spiking in middle age – by liver disease, heart disease, accidental injury, and suicide, not to mention drug overdosers. In other words, these are lockdown deaths occurring to people at a much younger age than would typically die from (not with) Covid. There is also the truly terrifying possibility that the adverse effects of vaccines are driving some portion of this shocking trend.
"Until now, experts have been accustomed to measuring life expectancy changes in increments of months, not years," notes the New York Times. The trend affects all demographics except the Asian population.
It was the largest reduction in life expectancy in the United States over the course of a two-year period since the early 1920s, when life expectancy fell to 57.2 in 1923. That drop-off may have been related to high unemployment and suicide rates during an earlier recession, as well as a steep increase in mortality among nonwhite men and women.
What the Times here is calling an "earlier recession" is actually World War I or what was then known as the Great War. Multitudes of young men came back from war traumatized, depressed, and lost, and took their lives. The push for alcohol prohibition in 1920 exacerbated the trend. Prohibition was yet another case of a government smiting a proximate cause – under the influence of respected scientists – of a problem without dealing with the root issue.
So yes, the great progress came to an end however temporarily. Once life normalized again by the mid-1920s, lives started getting longer again.
There are few data points more clear in the course of history than the relationship between prosperity and life expectancy and also between prosperity and freedom. The first country where people lived beyond the age of 50 was the UK, where the Industrial Revolution took the deepest root. That change came to the US in the 1870s. Since then we've seen astonishing increases all over the world, depending again on prosperity, which in turn depends on freedom.
With travel and more human contact with people different from ourselves, we experienced the miraculous improvement of immune systems, such that the average immunity strength of 20th century humans surpassed that which we've ever before seen.
Gone were the times when small isolated tribes were utterly wiped out by exposure to a new virus. Instead, exposure and recovery granted human beings ever longer lives due to their improved ability to resist severe consequences of infection.
Here I credit the amazing Sunetra Gupta for the insight. I personally consider this point to be among the most brilliant and challenging in all epidemiologic and economic literature. And yet it seemed unexplored in any great depth.
But starting in March 2020, we went in the other direction. We degraded immune systems by mandating a lack of exposure. Again, we were warned early on that this path would result in more ill-health and vulnerability to every disease. Then, incredibly, government shut hospitals and medical services to elective surgeries and diagnostics – nearly everything but Covid. Just astonishing. Then they took away gyms, civic meetings, and community worship.
It was a perfect plan for killing people in the name of protecting them.
The people who did this to us deserve to be disgraced in memory.
We could go on here but the point is that the data is starting to pour in. They ruined progress. They wrecked lives. They degraded the experience of living on earth. The results in the US are uniquely bad in this sense because of other factors having to do with substance abuse, obesity and diet, and general neglect of physical and mental health. The lockdowns made it all worse.
The irony is as palpable as it is tragic. In the name of pandemic planning, the elites turned a manageable pathogen into a killer policy that sliced three years off the average life expectancy in the US, with costs that are truly incalculable. All the cover-ups, political propaganda, and excuse-making cannot cover up the vital statistics, which are among the most difficult to disguise. And they are looking ever more grim.
Jared Kushner, we now know, was hugely instrumental in bringing about this state of affairs. It was he, with two friends who probably share his immortalist conviction. who pushed the White House toward the first lockdowns. If he does manage to live forever in this world, the conditions his influence brought about have made that less likely than ever for everyone else.