Canadian Press NewsAlert: $5 billion laundered through B.C. real estate in 2018
VICTORIA — An independent report has found that $5 billion was laundered through British Columbia's real estate market last year and increased the cost of buying a home by five per cent.
The report by former B.C. deputy attorney general Maureen Maloney estimated that $7.4 billion overall was laundered in B.C. last year, a figure she says is conservative and added the total amount across Canada was about $47 billion.
The provincial government commissioned two reports last September to shed light on money laundering by organized crime in the province's expensive real estate market.
Former deputy RCMP commissioner Peter German says in his report that the infusion of illicit money into the B.C. economy led to a frenzy of buying that raised the assessed values of homes throughout much of Metro Vancouver.
German's report says the aggregated declared value of cash buys in real estate transactions over the past 20 years is $84 billion to $212 billion.
He says his report found thousands of specific properties worth billions at high risk for potential money laundering.
More coming.
The Canadian Press
CP NewsAlert: City of Iqaluit declares emergency due to water shortage
IQALUIT, Nunavut — The City of Iqaluit has declared a state of emergency due to a water shortage.
More coming.
The Canadian Press
Rogers, Shaw, Quebecor sign definitive agreement on planned sale of Freedom Mobile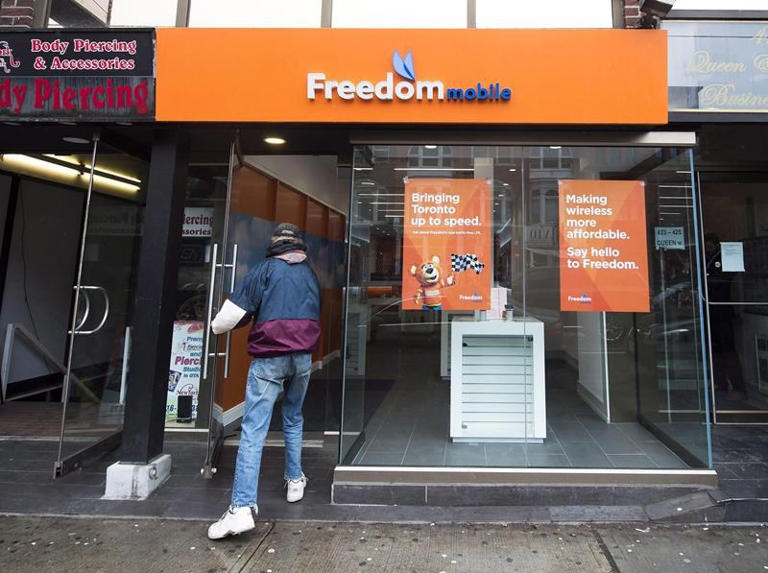 TORONTO — Rogers Communications Inc. and Shaw Communications Inc. have signed a definitive agreement with Quebecor Inc. that will see the Montreal-based telecom company acquire wireless carrier Freedom Mobile Inc.
Rogers will sell Shaw-owned Freedom to Videotron Ltd., which is owned by Quebecor, for $2.85 billion in a deal it hopes will appease the concerns of federal regulators about its proposed takeover of Shaw.
The parties say the agreement is consistent with the terms agreed upon on June 17 when the deal was first announced, and is subject to regulatory approvals and the closing of the merger of Rogers and Shaw.
Quebecor will buy all of Freedom's branded wireless and internet customers as well as all of Freedom's infrastructure, spectrum and retail locations in a move that would expand Quebecor's wireless operations nationally.
The parties say the combination of Freedom and Videotron will create a strong fourth national carrier and address the concerns raised by the Commissioner of Competition and the Minister of Innovation, Science and Industry regarding the Rogers-Shaw transaction.
The definitive agreement comes as Rogers continues to deal with the fallout from the July 8 service outage that impacted millions of Canadians for days.
This report by The Canadian Press was first published Aug. 12, 2022.
Companies in this story: (TSX:RCI.B, TSX:SJR.B, TSX:QBR.B)
The Canadian Press