Canadian Pacific matches donations including a $20,000 gift for Cardiology Equipment at Red Deer Regional Hospital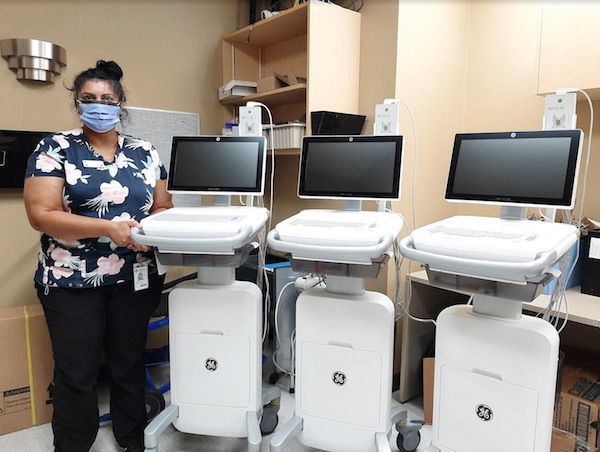 Donations Help Raise Funds for Cardiology Equipment at Red Deer Regional Hospital
Three new Electrocardiogram (ECG) machines have been purchased for the Cardiology Unit.
Red Deer Regional Health Foundation (RDRHF) is pleased to announce the Cardiology unit at Red Deer Regional Hospital received three Electrocardiogram (ECG) machines with funds raised from earlier this year.
In February 2021, Canadian Pacific (CP) matched every donation, including a $20,000 gift from Ron and Donna Durham of Red Deer. In total, over $60,000 was raised and the ECG machines have since been purchased and are now in operation.
Scott Young, CP Trainmaster, stated, "We're proud that this donation will support Red Deer Regional Hospital in their pursuit to provide the best care for Red Deer and area residents." The Durhams are also big supporters of the hospital and the charitable work done by the Foundation. "This hospital is a vital part of our community," said Donna. "We are very thankful that CP matched our donation and helped make this become a reality."
"I am very grateful and excited to use these new pieces of equipment," said Shobhika, a Lab Assistant who works in the Cardiology unit at Red Deer Regional Hospital. "These machines are used to diagnose many cardiac concerns and we really couldn't help our patients without them."
The Foundation wishes to thank all donors who contributed to the matching gift campaign. To stay up to date on causes you can support through the Red Deer Regional Health Foundation, visit www.rdrhfoundation.com.
Donations to RDRHF provide funding for programs, services and medical equipment for Red Deer Regional Hospital Centre and other health care centres throughout Alberta Health Services Central Zone.
Today is the day! Someone supporting the Child Advocacy Centre is going to win a huge jackpot!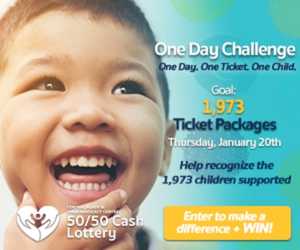 Or Call 587-272-2233
Phone lines will be open from 9:00AM – 7:30PM MTN
#CACACOneDayChallenge UPDATE
We are currently at
603
ticket packages
Goal: 1,973
We're almost half way there! Will you help us reach our goal!? Let's make a big push this afternoon to meet the challenge for these kiddos!
Thank you to those who took the Challenge and have already purchased!
Phone lines have been busy, so feel free to leave a voicemail with your details and we'll get back to you as soon as we can!
Visit our lottery website for more information, an updated list of winning numbers, and the full list of lottery rules! Or call 587-272-2233.
*Please Note: Phone lines are operated by CAC Staff. Open from 9AM – 4PM Monday – Friday. Please leave a voicemail with a detailed message & we will return your call as soon as possible.
Lottery License #578482
Skills that maintain healthy relationships
Learn ways to improve your relationship skills using the acronym DEARMAN and GIVE, from the DBT therapy perspective, presented by a PCN Mental Health Counselor, Lana.
Interpersonal Effectiveness Skills
Learning to get along with others while also asserting your own needs is essential to healthy relationships. It can be difficult to balance your own needs and the needs of others. How can you get what you need without being aggressive or neglecting of the needs of others? There are three sets of skills you will learn to help achieve this goal: objective effectiveness, relationship effectiveness, and self-respect effectiveness.