Canada's Mikael Kingsbury starts moguls World Cup season with gold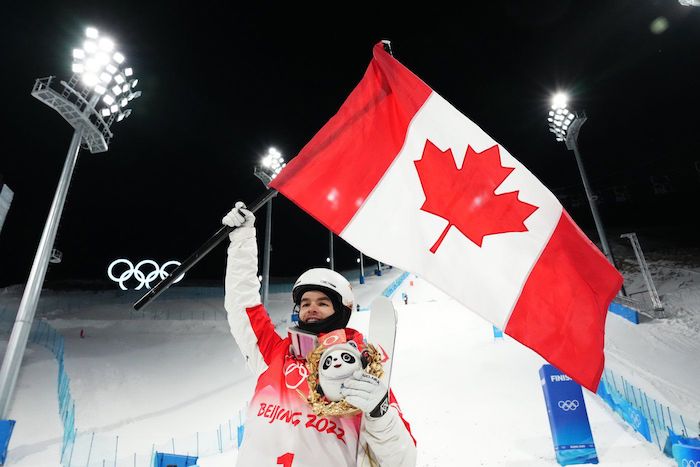 Ruka – Canada's Mikael Kingsbury has started the moguls World Cup season right where he left off.
Kingsbury won a gold medal at the first moguls World Cup event of the season on Saturday. After earning silver at the Beijing Olympics he finished the last freestyle skiing season with three consecutive World Cup wins.
The 30-year-old from Deux-Montagne, Que., reached the top of the podium on Saturday with a score of 84.50. Japan's Ikuma Horishima earned silver with an 80.48 and Australia's Matt Graham took bronze with an 80.12.
Kingsbury had the final run of the day and was surprised when he heard his competition's scores.
"They were lower than what I expected but I just had to stick to my game plan, do what I wanted to do," said Kingsbury. "It's nice that I was able to improve my scores from the Final 1 to the super final."
It was Kingsbury's 10th career victory in Ruka, Finland. He has now reached a World Cup podium 145 times in his storied career.
Now in his 12th season on the World Cup circuit, Kingsbury said that he's as motivated as ever.
"I'm always excited for the first race of the season. So I've never had a problem with motivation, really," said Kingsbury. "I want to be there. I want to be the last guy to go. I want to be in those positions. I want to feel nervous."
Gabriel Dufresne of Joliette, Que., was the only other Canadian to advance past the qualifiers. He finished 11th with a score of 75.24.
Elliot Vaillancourt (Drummondville, Que., 18th), Kerrian Chunlaud (Sainte-Foy, Que., 22nd), Alexandre Lavoie (Quebec City, 23rd), Daniel Tanner (Calgary, 33rd) and Julien Viel (Mont-Sainte-Anne, Que., 38th) were all eliminated in the qualification rounds, as were Laurianne Desmarais-Gilbert (Sainte-Adèle, Que.) and Maïa Schwinghammer (Saskatoon), who just missed making the top 16 in the preliminaries and moving on to the first elimination round.
This report by The Canadian Press was first published Dec. 3, 2022.
Immigration increase alone won't fix the labour market, experts say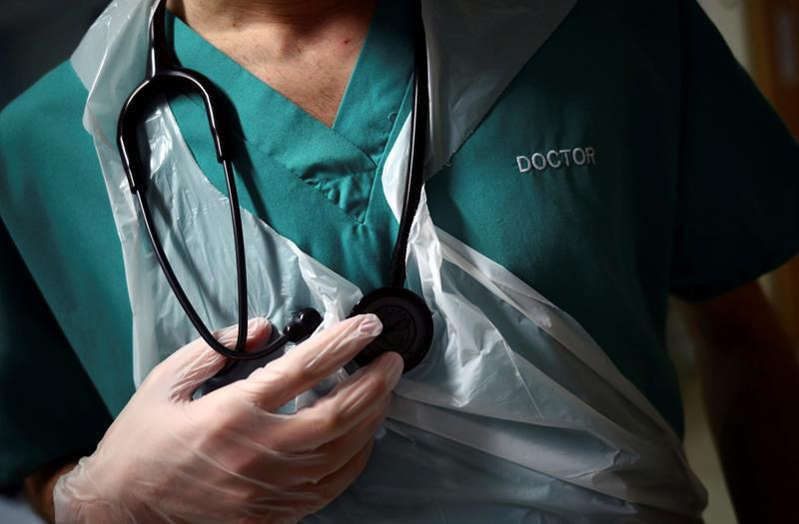 By Rosa Saba
Experts say Canada's plan to increase immigration may ease some pressures in the labour market, but bigger changes are needed to ensure new permanent residents are matched with the jobs that most need filling.
With the unemployment rate at historic lows, many companies are "starved" for workers, and new immigrants will help fill some of the need, said Ravi Jain, principal at Jain Immigration Law and co-founder of the Canadian Immigration Lawyers Association.
The federal government's new immigration plan calls for the admission of 1.45 million more new permanent residents over the next three years, beginning with 465,000 in 2023 and reaching 500,000 in 2025. That's compared with 341,000 in 2019.
According to Immigration, Refugees and Citizenship Canada, the plan is intended to help attract labour in key sectors, including healthcare, skilled trades, manufacturing and technology.
"It's clear that there are real gaps, real demands, and real needs," said Naomi Alboim, a senior policy fellow at Toronto Metropolitan University and a former Ontario Deputy Minister of Immigration.
But upping immigration levels is just one way to begin addressing those needs, she said — the government's plan should be part of a wider initiative to address temporary workers, international students and a larger range of jobs.
Change is needed to ensure new Canadians are well-matched to jobs that maximize their skills, qualifications and experience, said Alboim.
Recent immigrants are less likely to see their skills and education utilized than Canadian-born workers, Statistics Canada said, and new and recent immigrants are overrepresented in certain industries, including transportation and warehousing, and accommodation and food services.
Government policies have created a mismatch between the specific skills employers are looking for and the skills of immigrants being approved, Toronto immigration lawyer Sergio Karas said.
Some of this mismatch begins with international students, said Karas. Though many international students plan to become permanent residents after they graduate, many of them aren't in programs for jobs that are in demand by immigration policies, like healthcare or trades, he said.
International students and temporary foreign workers (TFWs) have made up an increasingly large portion of Canada's economic immigrants, or those selected for their contribution to the economy, who made up more than half of recent immigrants in 2021, Statistics Canada said.
In 2020, 67 per cent of the country's principal applicants in the economic class were previously temporary foreign workers or international students, the agency said.
But that 67 per cent is a relatively small portion of all the temporary workers and international students in Canada, said Alboim. Canada had 777,000 TFW work permit holders in 2021, and almost 622,000 international students that year, Statistics Canada said.
Canada's dependence on temporary workers to fill long-term gaps is a huge problem, said Alboim. It creates little incentive to improve wages, conditions or supports for temporary workers, she said.
Federal immigration policy seems laser-focused on jobs requiring higher levels of training and education, said Alboim, a barrier to permanent residency for many TFWs and international students.
That's despite the fact that much of Canada's labour shortage is in jobs that require lower levels of education or experience, jobs that many temporary workers and students take on, said Alboim.
The federal government should expand its scope to prioritize more of these kinds of jobs, she said.
"There are way, way, way more people here now with temporary status that will never be able to transition to permanent residency, assuming they want to, unless the rules for permanent residency are changed to recognize that we actually need them too," she said.
However, not all the onus lies on the federal government, Jain said. One ongoing problem has been immigrants' credentials not being recognized in Canada, and while there have been some recent changes aimed at improving that, more needs to be done, he said. These credentials are the jurisdiction of provinces and territories, not Ottawa.
Provincial and regional immigration programs often do a better job of bringing in workers who can meet a wide range of labour needs including in lower-skill jobs, Alboim said, noting those programs are set to increase under the federal government's plan.
A legislative amendment recently gave the minister of immigration the power to select immigrants for Express Entry programs based on specific qualities like occupation, but currently Alboim anticipates that use of that power will be focused on higher-level jobs.
"(There are) real needs at the high end, which immigration should certainly be focused on, but not exclusively," she said.
Jain agreed.
"My worry is that if the targeted draws get too heavy, like if it's weighted too much in terms of the proportion of people coming in, then I worry that some of these other folks will get marginalized," he said.
"There needs to be some kind of a balance."
— With files from Lee Berthiaume
This report by The Canadian Press was first published Jan. 19, 2023.
U.S. launches second USMCA dispute panel as dairy battle with Canada goes to Round 2
WASHINGTON — The United States is filing another formal dispute over what it considers Canada's failure to live up to its trade obligations to American dairy farmers and producers.
It's the second time the U.S. has launched such a dairy-driven escalation, formally known as a dispute settlement panel, in less than two years.
U.S. Trade Representative Katherine Tai says the new panel has become necessary because Canada has so far refused to take the steps necessary to properly address the first one.
That panel ruled in December 2021 that Canada was indeed violating the terms of the U.S.-Mexico-Canada Agreement with the way it was allocating import quotas for U.S. dairy products.
U.S. trade officials and dairy industry advocates say a large share of those quotas were being allocated to processors rather than producers.
The U.S. says the federal government amended its policies, but that the new procedures remain "inconsistent" with the terms of the agreement, known as USMCA in the U.S. and CUSMA in Canada.
"The Canadian government's revised measures have not fixed the problem," Tai said in a statement announcing the decision. "Canada made commitments to the United States in the USMCA, and the Biden-Harris administration is ensuring that they honour those commitments."
This report by The Canadian Press was first published Jan. 31, 2023.
The Canadian Press