Canada's airlines want longer runway for security-screening overhaul
OTTAWA — The federal plan to revamp Canada's air-security screening system is running into headwinds from major airlines, which are urging the government to take things slow to get the changes right.
In their last budget, the Liberals announced plans to turn the Canadian Air Transport Security Authority, the Crown corporation responsible for screening people and baggage, into an independent, not-for-profit agency.
Transport Minister Marc Garneau says the new model will benefit the travelling public.
The National Airlines Council of Canada, which represents the country's four largest carriers, told MPs on the House of Commons transport committee Tuesday that the government expects the new system to be in place by next April.
However, the council says, many important questions still need to be answered.
For instance, while the budget sets aside millions of dollars in transition funding, the council is unclear on how the government arrived at the figure or what it includes.
The airline industry is already grappling with major challenges, including the grounding of the Boeing 737 Max airplanes and planning for new passenger rights rules, and "we are again confronted with a government-imposed deadline and process," council president Massimo Bergamini told the committee.
"Surely no one would suggest that this way of conducting government business meets the standard of unhurried, prudent decision-making that our air carriers are expected to exemplify."
The current screening authority was created following the 9-11 terrorist attacks on the United States, and a new user-pay security levy was ushered in to support the agency.
A federal transportation review three years ago found that the agency, while fulfilling its screening mandate, had been unable to meet the challenge of increasing demands with limited resources.
The review noted that Canadian travellers were paying one of the highest aviation-security fees in the world, but screening queues were getting longer.
The airlines council says the goal of screening 85 per cent of passengers within 15 minutes or less at Canada's eight largest airports is not feasible with existing equipment and staffing levels.
The government hopes that spinning off the agency will result in more modern, efficient screening. Garneau has compared the move to the 1990s privatization of air-traffic control services through the creation of Nav Canada.
The airlines council says the comparison is "disingenuous at best."
"The success of the Nav Canada model was the result of almost two years of tough negotiations, with almost weekly meetings where everything was on the table," Bergamini said Tuesday.
When Transport Canada consulted industry players two years ago on the future of the screening authority, the airlines supported the principle of transferring its functions to a not-for-profit organization — with a number of serious questions and caveats, he said.
But the government has not worked with the industry since to address the concerns, Bergamini said.
Ferio Pugliese, an Air Canada vice-president, said reform of the air-screening agency must meet the needs of the industry and the travelling public.
"A new model is necessary to improve efficiencies and to reduce wait times, delayed departures and missed connections for travellers," he told the committee.
"While this reform is welcomed, Air Canada cautions that in order to get it right, it must be done in a thoughtful, well-planned and fiscally responsible manner."
— Follow @JimBronskill on Twitter
Jim Bronskill , The Canadian Press
Minority Government passes Bill C10 on internet freedom. Opponents pleading with Senate to block it.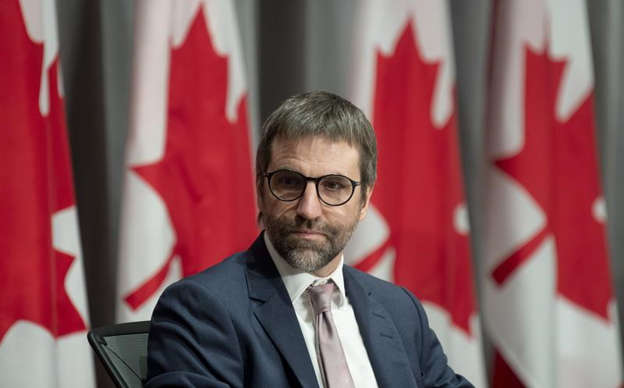 Bill C 10 which is expected to fundamentally affect how Canadians experience the internet, has been hammered through the House of Commons.  At 1:30 AM Ottawa time, the minority Liberal Government with help from the BQ and the NDP were able to pass the bill.  In opposition were the federal Conservatives and lone Independent MP Jody Wilson-Raybould.   The urgency to pass C 10 before an election call expected later this summer resulted in the Liberals actually shutting down debate at the committee level.  That's only happened twice in the history of the country before now!  The Liberals also attempted to pass secret amendments which were caught by the Conservatives and ruled "out of order" by the House Speaker.
Why the rush?  Opponents are concerned the Liberals, BQ, and NDP are far more concerned with regulating social media use, than they are with boosting individual Canadians creating new content.  It appears the urgency has to do with giving themselves the ability to guide internet content, just in time for the federal election campaign.
OpenMedia.org, a group striving to keep the internet "open, affordable, and surveillance-free" calls the government's bill "outrageously flawed".  The group published an article called "What's wrong with Bill C 10?"  which asks and answers 8 key questions surrounding C 10.  The article provides excellent background knowledge for Canadians concerned about the future of the internet.
OpenMedia says the goal of the bill is to expand "Canada's Broadcasting Act to apply to all streaming audio or video content on the Internet, including Netflix, Spotify, Youtube, and other popular streaming services."  Streaming services will be forced to make higher payments to the Canada Media Fund which would mean higher rates paid for Canadian users.  According to OpenMedia streaming services will charge higher Canadian specific fees, and may even avoid Canada altogether.
OpenMedia calls C 10 a "cash-grab for traditional broadcast industries" which actually does nothing to serve the new wave of content creators who could really use a boost on the international stage.  As a last ditch attempt to stop the bill, OpenMedia.org is urging Canadians to email the Senate right now to ask for a REAL democratic examination of Bill C-10.
Conservative critic Pierre Poilievre is especially concerned with the federal government giving itself the power to block unapproved ideas from popular content creators like himself, just in time for the next federal election. Surprisingly, and maybe most concerning of all, both OpenMedia and Pierre Poilievre point out the bill 'DOESN'T ADDRESS WHAT CANADIAN CONTENT IS'.  The current definition of "Canadian Content" was last updated in 1984, more than a decade before the internet changed everything.
Loss of Brother to Addiction and Mental Illness Inspires Sister to Raise Money by Selling Face Masks.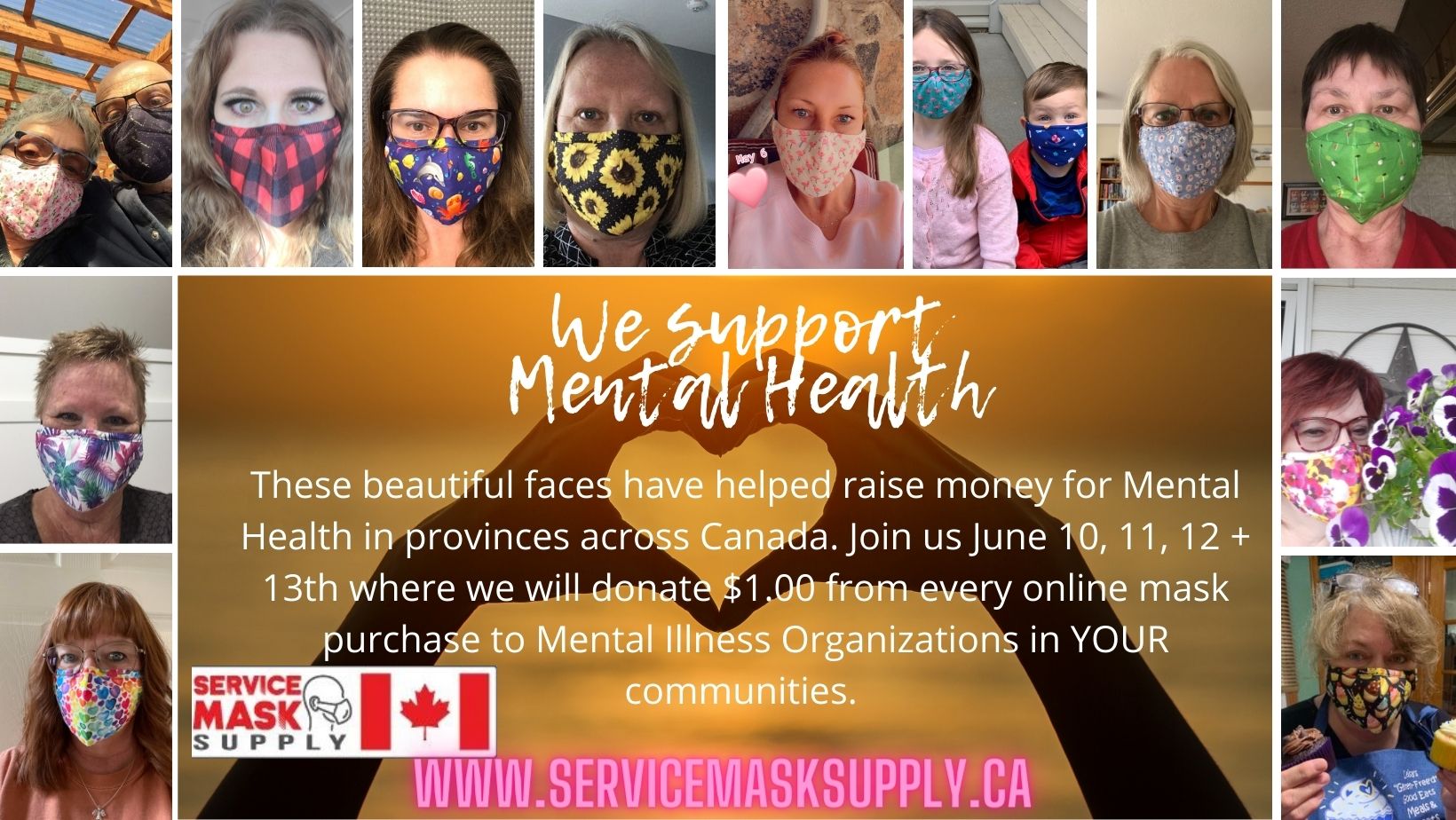 Starting June 10th, until midnight Sunday, June 13th customers across Canada can help raise funds for Mental Health Organizations in their own provinces by purchasing much needed luxury cotton face masks.
Jodee Prouse, from Sylvan Lake, Alberta, co-owner of Service Mask Supply (SMS) is the provider of one of Canada's best-selling luxury 3-layer Cotton Face Masks. She announced today that they will be donating $1.00 from every mask purchase on June 10, 11, 12 and 13th to Mental Illness Programs and Organizations in communities across Canada. "We all look forward to when we no longer need to wear face masks," says Jodee, "and we are getting really close. I am proud that we can provide a much-needed product and at the same time allow others the opportunity to come together to raise money for Mental Health in their own communities."
SMS is excited to announce that for 4 days this week, $1.00 from every mask will be donated to different Mental Health Organizations across Canada. Customers can place their order online, each mask is $5.00, and will ship directly to their homes or businesses. Jodee is proud of her team and orders quickly ship the next business day, leaving from their warehouse in Alberta. All monies collected will go back into each province to where the order was shipped. As an example, Alberta portion will go back to Canadian Mental Health Association Alberta Division, Manitoba to Rainbow Resource Centre and so on. This allows every Canadian the opportunity to make a difference and take part.
From the beginning, SMS had an amazingly simple business model, originally supplying schools and oilfield companies: provide comfortable and affordable masks (each is only $5.00) with patterns that make people smile. Smile. It is what Jodee and her business partner son Ryan believes we need more of right now during these unprecedented times. "My son and I, at different times in our lives, have both struggled with anxiety and depression. We lost a much-loved member of our family when our brother/uncle lost his battle with mental illness and alcoholism when he took his own life in March of 2012. He was only 39. This helped solidify our commitment to helping to eliminate the shame and stigma surrounding mental health."
Now more than ever we want to bring communities together. And remind people they are not alone.
SMS is proud to be celebrating over 17,000 customers across Canada this week. They know that much of their success has been driven by their passionate customers, repeat business and recommendations to family, friends, and co-workers. "It fills my heart to receive not only Facebook messages and emails daily on how much they love our masks," says Jodee, "but also the heartfelt words where strangers feel comfortable and safe enough to share some of their own mental health or addiction challenges."
SMS has over 150 unique colors and patterns with such unique designs as sunflowers, flamingo's, tie dye, dog lover, pretty kitties, fishing lures, butterflies, hearts, breast cancer, yoga, fine wine, pride, cupcakes and many more. Great for work, play, indoors and outdoors too with sizes for the whole family.
Learn more visit: www.servicemasksupply.ca
For more information you can email [email protected]