Canada-wide warrant issued after Calgary mother of five killed in crash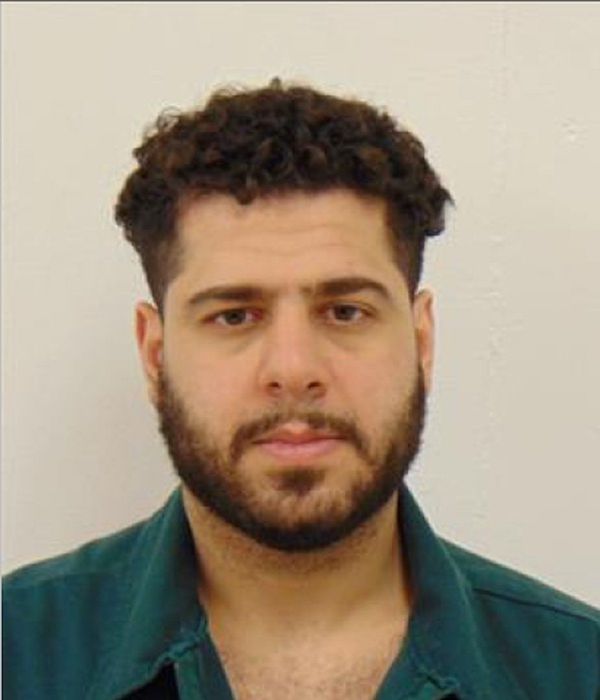 Calgary police say they have issued Canada-wide warrants for a man they believe is responsible for the death of a mother of young children after a shooting led to a crash.
Angela McKenzie, who was 40, was killed last week when a truck that was pursuing a sedan collided with her van and another car at an intersection in the city's southeast.
Police say they have reviewed video surveillance cameras from the scene, talked to witnesses and processed the evidence collected.
They have issued seven Canada-wide warrants for 29-year-old Talal Amer.
McKenzie's church pastor said last week that the woman was a mother of five children between the ages of nine and 17, and that the children lost their father to an illness in February.
The warrants for Amer include attempted murder, manslaughter, reckless discharge of a firearm and possession of a prohibited firearm.
"Based on the initial context from the scene, investigators believed that this incident may have been road-rage related," police said in a news release Monday afternoon.
"However, after identifying the individuals involved and examining all evidence, we believe the shooting was targeted and that the driver of the (sedan) was the intended target. Occupants of the (sedan) did not exchange gunfire as previously thought."
Amer is described as five-feet, 11-inches tall with brown eyes and brown hair.
Police allege Amer was the aggressor in pursuing the sedan and discharging a firearm before hitting McKenzie's van.
"Our investigators have worked day and night to identify the person responsible for the tragic death of Ms. McKenzie," said Staff Sgt. Sean Gregson of the homicide unit.
"This incident was a careless and senseless display of violence in our community."
McKenzie's mother, Sylvia McKenzie, issued a statement through police earlier Monday.
"Nobody expects to lose someone they love in an act so shocking it has people across Canada talking about it," she says in the statement.
"Angela was our beacon of light, a feisty defender of her family and children, and the most generous person we have ever known. She saw joy and hope where others only found struggle.
"In our struggle to accept her death, Canadians, and especially Calgarians, have shown … a grace and generosity that matches that of our beloved daughter, sister, and mother. We see the beautiful soul of our community blossoming from this ugly act, and we get to experience the dignity of the world the way Angela always experienced it."
This report by The Canadian Press was first published May 16, 2022.
Alberta extends electricity rebate program until December at a cost of about $600M
Edmonton – The Alberta government says it will extend its electricity rebates until the end of the year as the cost of living continues to rise.
Dale Nally, who's the associate minister of natural gas and electricity, says the United Conservative government is doubling the rebate to help reduce the financial burden on Albertans.
The government says the electricity rebate program will now offer about $600 million in relief through 2022.
It says the program will provide nearly two million homes, farms and small businesses with a monthly $50 bill credit each month from July until December.
The government says it will also provide a natural gas rebate to millions of Albertans starting in October, which will continue until March 2023 if prices remain high.
Last week, Finance Minister Jason Nixon announced a $3.9-billion surplus for the 2021-22 fiscal year ending March 31.
This report by The Canadian Press was first published July 6, 2022.
Telus Corp. marks opening of Telus Sky in downtown Calgary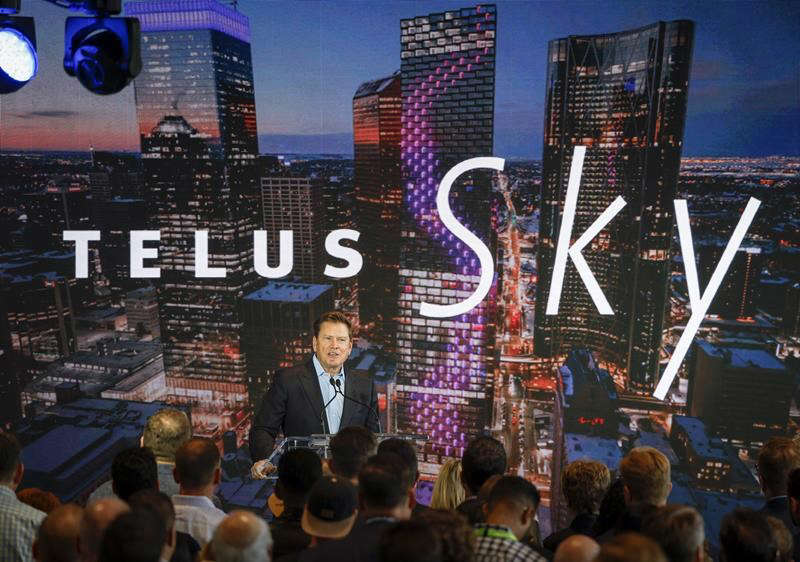 CALGARY — Telus Corp. marked the opening of its new 60-storey Calgary headquarters on Wednesday.
The new $400-million skyscraper, Telus Sky, has been in development for nine years and is now the third-tallest building in downtown Calgary. It features 750,000 square feet of office and retail space as well as 326 rental homes.
The building's eye-catching design, by architects Bjarke Ingels Group (BIG) and Dialog, along with developer partner Westbank and Allied, starts with a rectangular floorplate and then gradually twists as it rises.
Integrated into the facade of Telus Sky is Canada's largest public art display. "Northern Lights" by Canadian author and artist, Douglas Coupland, creates a light show across the building's exterior.
Telus Sky will be home to more than 1,600 Telus employees. It joins TELUS Garden in Vancouver, TELUS Harbour Toronto, TELUS House Ottawa, and Place TELUS Québec as one of the company's LEED (Leadership in Energy and Environmental Design) Platinum-certified buildings.
Among the building's environmental features is a storm water management system that recycles rainwater for use in washroom toilets, reducing the building's municipal water demand by 70 per cent.
This report by The Canadian Press was first published July 6, 2022.
Companies in this story: (TSX:T)
Amanda Stephenson, The Canadian Press