Canada to get 1 million vaccine doses this week with only Pfizer delivery scheduled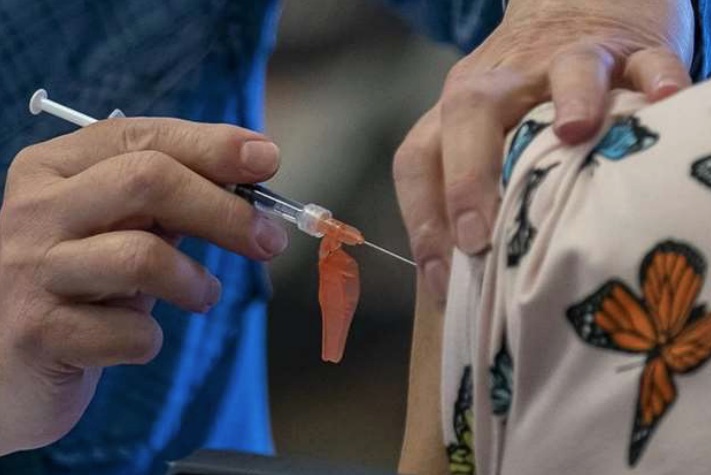 OTTAWA — The recent flood of COVID-19 vaccine doses into Canada is expected to wane this week, with a little more than 1 million shots scheduled for delivery over the next seven days.
Canada has fielded vaccine deliveries from various pharmaceutical firms in recent weeks amid dramatic spikes in COVID-19 case counts across the country.
Yet the Public Health Agency of Canada says the only shipment expected this week will come from Pfizer and BioNTech, which have been consistently delivering more than 1 million doses each week since March.While Canada received more than a million combined doses of the Moderna and Oxford-AstraZeneca vaccines last week, the Public Health Agency is not expecting any of either over the next seven days.

Moderna, which delivers shots every two weeks, is scheduled to ship more than 1.2 million doses to Canada the week of April 19.

Canada has also approved a vaccine produced by Johnson and Johnson, but it is not clear when the first of those doses will be delivered.

The federal government is hoping this week's lull in deliveries will be the exception, with Public Procurement Minister Anita Anand promising on Friday that millions more shots are on their way in the coming weeks and months.

"We are accelerating rapidly in terms of our deliveries," Anand said. "We have moved 22 million doses from later quarters to earlier quarters in the year, including … 44 million doses expected prior to the end of June."

The rush to get vaccines into Canadians' arms has grown more urgent as Canada continues to see a massive spike in the number of new COVID-19 infections.

Thousands of new cases were reported on Sunday, including a record 4,456 in Ontario alone. Dr. Theresa Tam, the country's chief medical health officer, noted admissions to intensive care units surged 23 per cent last week compared to the one before and said the Canada is approaching the peak of the current pandemic wave.

Tam said many of those getting sick are younger than in previous COVID-19 surges, which experts have blamed on virus variants that are spreading across the country.

That has prompted some provinces to start looking at changes to how they are distributing their vaccines.

More than 10 million doses had been distributed across Canada as of Sunday afternoon, according to covid19tracker.ca, with nearly 8 million having been administered.

Almost 20 per cent of the population has received at least one shot.

This report by The Canadian Press was first published April 12, 2021.

Lee Berthiaume, The Canadian Press
Alberta gets court injunction against planned anti-COVID-19 health order protests
EDMONTON — The Alberta government says it has taken legal action to stop any planned protests of COVID-19 public health orders, including one at a central Alberta cafe that was closed for not following the rules.
On Wednesday, Alberta Health Services closed the Whistle Stop Cafe in the hamlet of Mirror until its owner can demonstrate the ability to comply with health restrictions.
The agency says it had received more than 400 complaints against the business since January.
Alberta Health Services says it has been granted a pre-emptive court injunction against a planned protest by the cafe owner and supporters.
It says it also has received a court order against all other organizers of advertised illegal gatherings and rallies breaching COVID-19 public health orders.
There is an ad promoting a rally this weekend at the cafe in Mirror called "The Save Alberta Campout Protest."
The ad says the event is a response to "harmful restrictions" imposed by Premier Jason Kenney, Health Minister Tyler Shandro, Dr. Deena Hinshaw, Alberta's chief medical officer of health, and "the United Conservative Party caucus' ongoing attack on the rights and freedoms of the people of Alberta."
Alberta Health Services says the court order restrains the cafe owner and others from organizing, promoting and attending the event.
"AHS has taken this step due to the ongoing risk to Albertans created by those breaching COVID-19 public health restrictions and advertising social gatherings which, if held, breach current and active CMOH Orders and pose a risk to public health," the agency said in a release Thursday.
"AHS strongly condemns the intentional disobeying of COVID-19 public health restrictions,"
The agency says with COVID-19 cases increasing in the province, including the more easily transmitted and potentially more severe variants, there is urgent need to minimize spread to protect all Albertans.
Last weekend, hundreds of people gathered near Bowden, also in central Alberta, for a pre-advertised maskless "No More Lockdowns" protest rodeo.
Days later, the premier announced stronger restrictions and doubled fines for scofflaws
This report by The Canadian Press was first published May 6, 2021
The Canadian Press
NDP says covid restrictions should apply to all regions of Alberta equally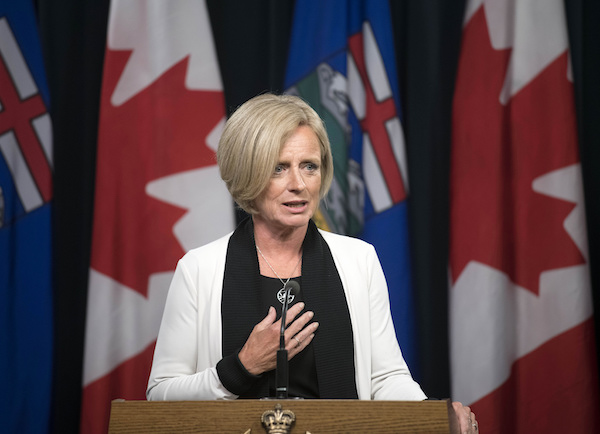 News Release from the Alberta NDP
KENNEY'S COVID RESTRICTIONS MUST APPLY TO ALL ALBERTANS AND BE EFFECTIVELY ENFORCED
Alberta's NDP is calling for the Premier to apply COVID-19 public health orders consistently and bring in effective enforcement. The Official Opposition also continues to call for support for families of students forced to learn at home, struggling small businesses and workers forced to work sick without paid sick leave.
"I wanted to hear a clear commitment from the Premier that he would consistently and effectively enforce the law," said NDP Leader Rachel Notley. "Instead, we have politically motivated exceptions and toothless enforcement."
Notley noted that a majority of the areas exempt from public health orders are represented by UCP MLAs who have undermined public health orders.
Today, Solicitor General Kaycee Madu denied that his department told police to hold back on enforcement, despite his senior law enforcement official telling a legislature committee exactly that on April 6.
"He refused to come clean about enforcement. We heard yesterday from the Chief of Police in Calgary that their partners at the province told police not to issue many tickets," said Notley. "Today we heard nothing from the Solicitor General that would dispel these directions."
Jason Kenney also made no mention of any new support for small businesses. Personal and wellness services, health, social and professional services are due to close on Sunday, May 9, along with patio dining at restaurants and bars. All school grades are to move to online learning on Friday, May 7.
"As the Premier fails to do all that is necessary today to get COVID-19 under control, Albertans are left paying the price after enduring more than a year on Jason Kenney's rollercoaster of confusing and contradictory restrictions," Notley added. "They need support, but once again, Jason Kenney announced restrictions without any of the necessary support."
"Families and businesses across Alberta are scrambling today to respond to the confusing array of public health measures announced last night," Notley said. "Working parents are trying to figure out how to keep kids at home safely for two weeks or more. Small business owners are asking themselves if they can survive yet another closure of three weeks or more."