Canada needs 300,000 new rental units to avoid gap quadrupling by 2026: report
An aerial view of houses in Oshawa, Ont. is shown on Saturday, Nov. 11, 2017. A Royal Bank of Canada report predicts Canada's rental housing shortage will quadruple to 120,000 units by 2026 without a significant boost in rental stock. THE CANADIAN PRESS/Lars Hagberg
By Sammy Hudes in Toronto
Canada's rental housing shortage will quadruple to 120,000 units by 2026 without a significant boost in stock, Royal Bank of Canada said in a report Wednesday.
In order to reach the optimal vacancy rate of three per cent, the report suggested Canada would need to add 332,000 rental units over the next three years, which would mark an annual increase of 20 per cent compared with the 70,000 units built last year.
The research analyzed vacancy rate data released in January by the Canada Mortgage and Housing Corporation (CMHC).
Canada's vacancy rate fell to 1.9 per cent in 2022, its lowest point in 21 years, from 3.1 per cent in 2021.
Competition for units also drove the highest annual increase in rent growth on record, by 5.6 per cent for a two-bedroom unit.
Canada's rental housing stock grew by 2.4 per cent in 2022, led by Calgary at 7.4 per cent and Ottawa-Gatineau at 5.5 per cent, while Toronto and Montreal saw the smallest percentage increases at 2.1 per cent and 1.4 per cent, respectively.
"We haven't seen that many additions to the purpose-built inventory in almost a decade, so you would think that added supply of units would ease some of the competition, but what the CMHC rental market data revealed to us was that it didn't," said RBC economist Rachel Battaglia.
Slow growth in Canada's two most populous cities has been outpaced by rapidly increasing demand, partly fuelled by high immigration levels, she said. Annual federal immigration targets are set to grow eight per cent by 2025, meaning demand is unlikely to let up.
Battaglia also pointed to affordability and behavioural preferences for the influx of rentals sought. She said more Canadians are choosing to live alone, meaning fewer incomes per household.
"You have a lot of people being funnelled into the rental market who maybe would have liked to own something but it's just not financially in the books for them right now," said Battaglia.
The report estimated an existing deficit of 25,000 to 30,000 units of rental stock across Canada. In addition to building more supply, it recommended turning condo units into rentals, converting commercial buildings and adding rental suites to existing homes to help ease the pressure.
Without such measures, Battaglia said the market could "become infinitely more competitive."
"Which is not something that we want to realize given the competition we're already seeing," she said.
"You're already seeing rents increase dramatically."
This report by The Canadian Press was first published March 22, 2023.
Canadian Press NewsAlert: Suncor cutting 1,500 jobs
Suncor Energy Inc. says it is cutting 1,500 jobs by the end of the year in an effort to reduce costs and improve the company's lagging performance.
The Calgary-based energy company says employees were informed in an email this afternoon.
More coming.
The Canadian Press
Peavey Industries LP, the Red Deer-based retailer, has announced the acquisition of long-term partner and fellow Red Deer stalwart, Guy's Freightways.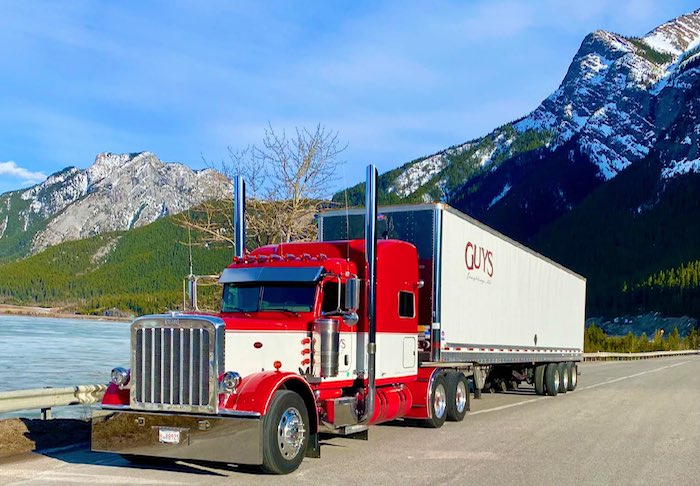 News release from Peavey Industries
Guy's Freightways, a leading logistics and transport company established in 1975 by Bernie Schwartz, began its journey as a single truck operation delivering products to just six Peavey Mart stores. Today, with 16 full-time trucks and 43 trailers, Guy's has evolved alongside Peavey Mart, now part of Peavey Industries LP, to service their vast retail network across in Canada.
National Farmway Stores, founded in 1967 and later rebranded as Peavey Mart in 1975- has grown exponentially over the decades. Today, Peavey Industries LP (Red Deer, Alberta) has more than 160 retail locations with its brands Peavey Mart, ACE Canada & MainStreet Hardware, with Guy's Freightways being instrumental in ensuring reliable product delivery to many of these stores in Canada.
The acquisition will see Guy's Freightways operate as a subsidiary of Peavey Industries LP. This strategic move solidifies an already close relationship that has endured for nearly 50 years. Peavey Industries LP recognizes the enormous value that Guy's Freightways has brought to their operations, having played a pivotal role in their expansive growth over the years.
'We've had a great relationship with Peavey for 48 years, so it was only natural to have Peavey continue the Guy's legacy. I'm thrilled for our people to be able to continue being a part of the Peavey family' said Todd Schwartz, Guy's Freightways.
'Today marks a historic moment for both Peavey Industries LP and Guy's Freightways,' said Doug Anderson, CEO of Peavey Industries LP. 'By formalizing this symbiotic relationship, we are enhancing our operational efficiency while preserving Guy's Freightways' legacy. We look forward to continuing our growth journey together.'