Canada leads world with pledge to curb methane leaks from oil and gas sector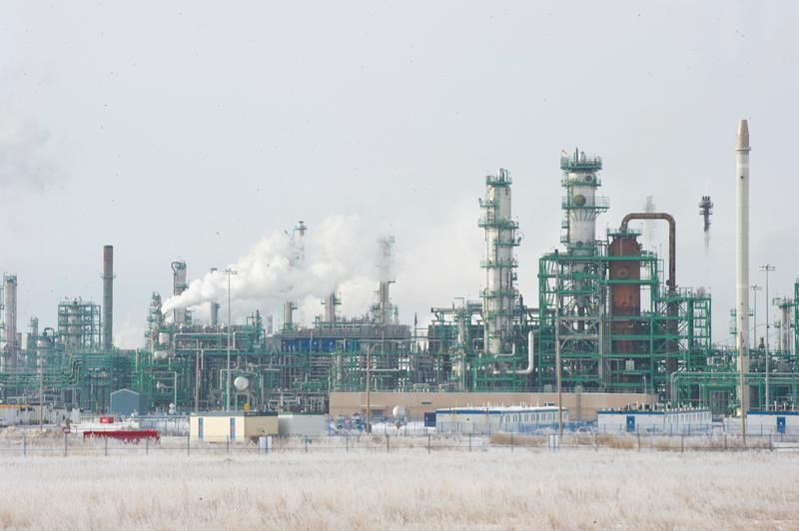 OTTAWA — Canada is nearly doubling its target to cut methane emissions from the oil and gas sector as it prepares to sign a new global pledge at next month's climate talks in Scotland.
The colourless and odourless gas amounts to just about 13 per cent of Canada's total greenhouse gas emissions, but because it is better than carbon dioxide at trapping heat it is believed to be responsible for at least one-third of global warming recorded to date.
Fred Krupp, president of the Environmental Defense Fund, said this week that cutting methane "is the fastest opportunity we have to help avert our most acute climate risks, including crop loss, wildfires, extreme weather and rising sea levels."
The United States and Europe plan to use the United Nations climate talks in November to launch the Global Methane Pledge, calling on other governments to commit to cutting total methane emissions 30 per cent by 2030.
That would be from all sources of methane, including oil and gas production, agriculture and waste.
But the International Energy Agency said last month hitting global climate targets means methane from the oil and gas industry alone must be cut 75 per cent from 2012 levels by the end of this decade.
This week Canada became the first and only country in the world to commit to both targets, though the math suggests cutting three-quarters of methane emissions from the oil and gas sector would be about the equivalent of a 30 per cent cut to total methane emissions.
In Canada 43 per cent of methane emitted in 2019 came from oil and gas, 24 per cent from livestock and 23 per cent from landfills.
"The 75 per cent target is an important goal that we encourage other oil and gas producing nations to adopt," Environment Minister Jonathan Wilkinson said at a virtual meeting on the global methane pledge on Monday.
"It is one that as many of you know, the IEA has called for publicly."
It's also one that experts suggest is one of the few easy buttons in the fight against climate change.
Jan Gorski, a senior analyst at the Pembina Institute, said in an interview that Canada already has good policies to curb methane emissions from the oil and gas sector.
"We don't need to reinvent the wheel on this," he said. "It's about taking the policies that we have right now and basically ratcheting it down, making them more stringent. All the solutions to addressing methane are there and they're economic."
The International Energy Agency said technology already exists to capture or stop 70 per cent of the methane emitted from the oil and gas sector, including accidental leaks that happen during production, and on-purpose venting. And it says 45 per cent can be cut at no cost, because the methane that is captured is actually a commodity that can be sold.
Canada's existing regulations are aiming to cut methane from the oil and gas sector 40 to 45 per cent over 2012 levels by 2025, and started taking effect last year. They include requirements for oil and gas companies to have leak detection and repair programs in place and to inspect their equipment for leaks at least three times a year. In 2023 there will be new limits placed on how much methane can be vented.
Several provinces also signed agreements with Ottawa allowing them to use their own regulations, which are slightly different. Ottawa allowed that as long as it believed they'd still meet the 2025 target.
Gorski said a year ago Canada was likely on track only to cut methane down by 29 per cent from the oil and gas sector by 2025, and Environment and Climate Change Canada is reviewing where things are at.
This report by The Canadian Press was first published Oct. 13, 2021.
Mia Rabson, The Canadian Press
Opposition leader to meet with freedom convoy leaders in Ottawa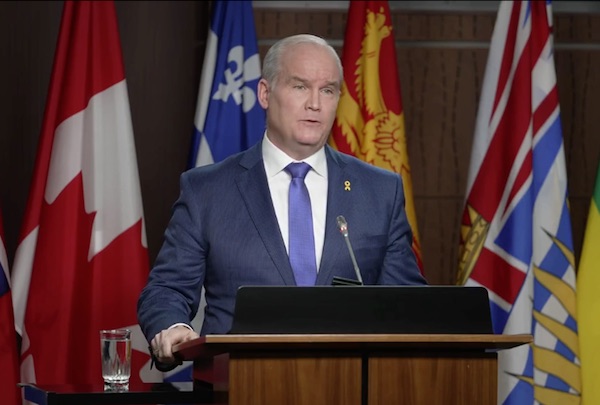 With a healthy Prime Minister Trudeau isolating due to covid protocol, Canada's Opposition leader Erin O'Toole says he's only too happy to meet with representatives of the Freedom Convoy. Thursday as O'Toole emerged from a caucus meeting about the results of the last election, he swept aside all questions from the media and made a statement about the Freedom Convoy headed to the nation's capital.
Saying he's never seen the county so divided, O'Toole blamed the Prime Minister for stoking the division by refusing to even speak to the Truckers. He went on to say the Conservatives have always opposed mandates, and that no Canadian should be losing their livelihood over their health decisions.
Crowd gathers north of Toronto to cheer on trucker convoy heading to Ottawa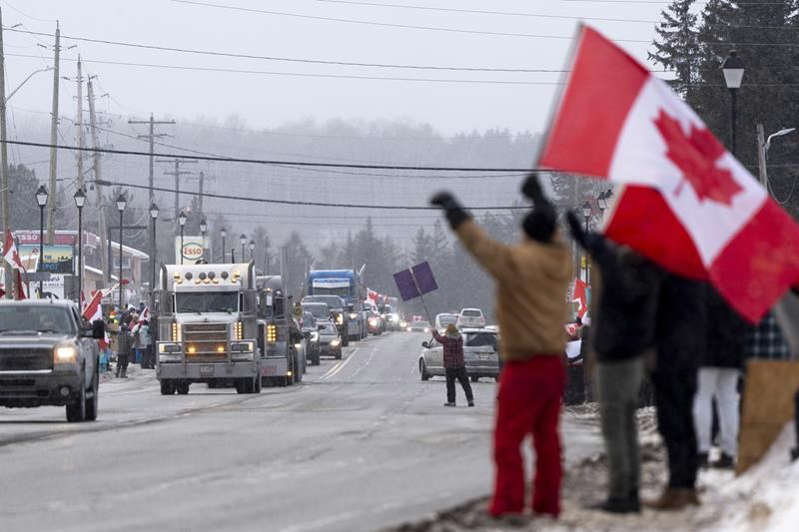 TORONTO — A large crowd gathered outside a mall north of Toronto on Thursday as a group of local truckers prepared to join a convoy to Ottawa in protest of the federal government's COVID-19 vaccine mandate for cross-border drivers.
Some in the crowd threw cash and food up to truckers in their vehicles at the Vaughan Mills mall while others hoisted Canadian flags and signs protesting the government as the truckers gradually rolled out.
Mike Fabinski, a truck driver from Barrie, Ont., said the vaccine mandate means he won't be able to work cross-border routes any more.
"You want to be vaccinated, go ahead, your choice. I don't want to be vaccinated, that's my choice," he said.
Fabinski said he's been a truck driver for 20 years but has not been able to travel to the U.S. since the federal mandate came to effect on Jan 15.
"I was going non-stop until they started last Saturday," he said. "Now I cannot go. I cannot work no more."
The federal government ended truckers' exemption to the vaccine mandate two weeks ago meaning Canadian truck drivers need to be fully vaccinated if they want to avoid a two-week quarantine when they cross into Canada from the U.S.
Some with extreme, far-right views have latched onto the protest against the mandate. One online video includes a man expressing hope the rally will turn into the Canadian equivalent of the Jan. 6, 2021, riot at the U.S. Capitol by supporters of former president Donald Trump.
On Thursday, some in the crowd that came out to support the truckers said they planned to join the convoy and make the trek to Ottawa as well.
Dean Brown said he supported peaceful protest intended by the convoy and rejected suggestions that it could lead to violence.
"The people who are in charge of this (convoy) are blocking people who are insisting or suggesting violence," the 57-year-old Toronto man said.
"It's all about peace. It's all about freedom. It's all about getting the Canadian way of life back. We are not here to turn it to violence."
Ontario Provincial Police were urging drivers to be patient as several groups of truckers planned to drive across the province to Ottawa before a so-called "freedom rally" on Parliament Hill planned for Saturday.
Police spokesman Sgt. Kerry Schmidt said drivers should prepare for delays on Toronto-area highways, including Highway 401, Highway 400 and the Queen Elizabeth Way.
Police in Ottawa have said they are planning for as many as 2,000 demonstrators, and while protest leaders have been co-operative, there are concerns that far-right extremist groups that have attached themselves to the convoy could spark violence.
The Canadian Trucking Alliance, which has denounced the convoy protest, estimates that roughly 15 per cent of truckers — up to 16,000 — are not fully vaccinated against COVID-19.
This report by The Canadian Press was first published Jan. 27, 2022.
Maan Alhmidi, The Canadian Press