Canada has highest household debt level in G7: CMHC deputy chief economist
Falling Canadian loonies are pictured in Vancouver on September 22, 2011. Canada's housing agency says the country has the highest level of household debt in the G7, making its economy vulnerable to a global economic crisis. THE CANADIAN PRESS/Jonathan Hayward
Ottawa
Canada's housing agency says the country has the highest level of household debt in the G7, making its economy vulnerable to a global economic crisis.
Canada Mortgage and Housing Corporation deputy chief economist Aled ab Iorwerth says in a new analysis that the country's household debt has been rising "inexorably."
Household debt made up 80 per cent of the size of the economy during the 2008 recession, before it rose to 95 per cent in 2010 and exceeded its size in 2021.
Over the same period of time, household debt dropped in the U.S., U.K. and Germany and was nearly unchanged in Italy.
Ab Iorwerth says high levels of debt do most damage when a significantly negative economic event happens and leads to widespread job losses because it becomes difficult, if not impossible, for many mortgage holders to service their debt.
He says widespread job losses in an economy where debt levels are high will make any recession more severe.
This report by The Canadian Press was first published May 23, 2023.
Canadian Press NewsAlert: Suncor cutting 1,500 jobs
Suncor Energy Inc. says it is cutting 1,500 jobs by the end of the year in an effort to reduce costs and improve the company's lagging performance.
The Calgary-based energy company says employees were informed in an email this afternoon.
More coming.
The Canadian Press
Peavey Industries LP, the Red Deer-based retailer, has announced the acquisition of long-term partner and fellow Red Deer stalwart, Guy's Freightways.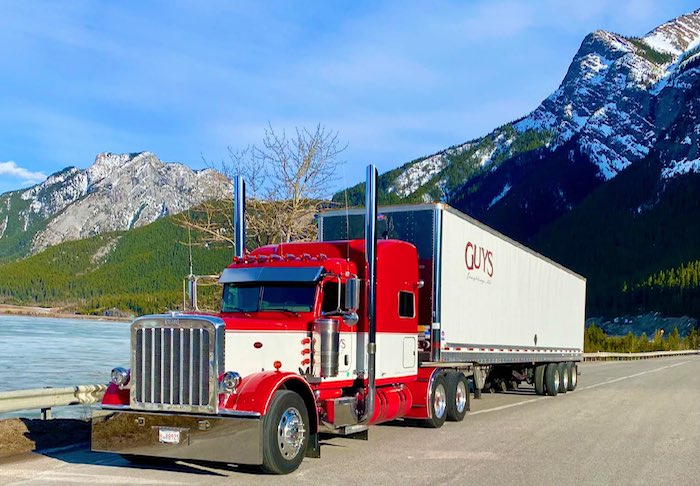 News release from Peavey Industries
Guy's Freightways, a leading logistics and transport company established in 1975 by Bernie Schwartz, began its journey as a single truck operation delivering products to just six Peavey Mart stores. Today, with 16 full-time trucks and 43 trailers, Guy's has evolved alongside Peavey Mart, now part of Peavey Industries LP, to service their vast retail network across in Canada.
National Farmway Stores, founded in 1967 and later rebranded as Peavey Mart in 1975- has grown exponentially over the decades. Today, Peavey Industries LP (Red Deer, Alberta) has more than 160 retail locations with its brands Peavey Mart, ACE Canada & MainStreet Hardware, with Guy's Freightways being instrumental in ensuring reliable product delivery to many of these stores in Canada.
The acquisition will see Guy's Freightways operate as a subsidiary of Peavey Industries LP. This strategic move solidifies an already close relationship that has endured for nearly 50 years. Peavey Industries LP recognizes the enormous value that Guy's Freightways has brought to their operations, having played a pivotal role in their expansive growth over the years.
'We've had a great relationship with Peavey for 48 years, so it was only natural to have Peavey continue the Guy's legacy. I'm thrilled for our people to be able to continue being a part of the Peavey family' said Todd Schwartz, Guy's Freightways.
'Today marks a historic moment for both Peavey Industries LP and Guy's Freightways,' said Doug Anderson, CEO of Peavey Industries LP. 'By formalizing this symbiotic relationship, we are enhancing our operational efficiency while preserving Guy's Freightways' legacy. We look forward to continuing our growth journey together.'