Canada faces wave of terminations as workplace vaccine mandates take effect: Lawyer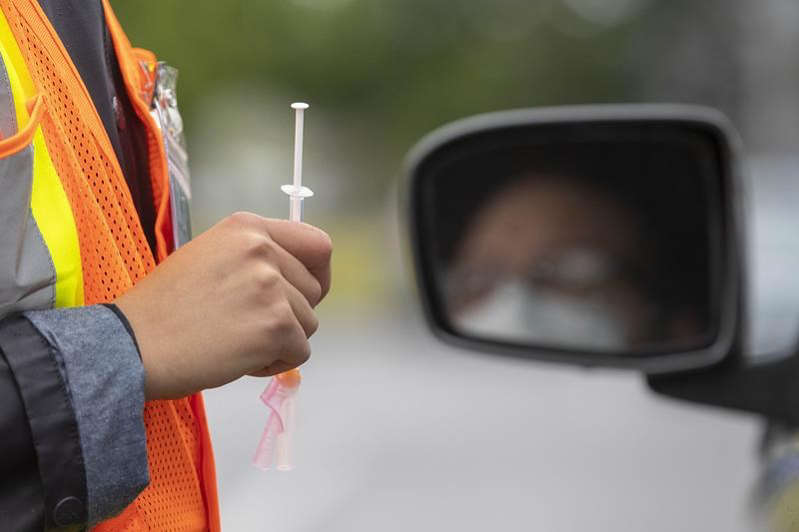 HALIFAX — Canada is facing a potential wave of terminations tied to mandatory workplace vaccine policies as a growing number of employers require workers to be fully inoculated against COVID-19 — or risk losing their jobs, legal experts say.
Governments, institutions and companies have spent months hammering out vaccine mandates in a bid to curb an unrelenting pandemic fuelled by variants.
As employer deadlines to be fully vaccinated approach, unvaccinated workers could soon be placed on unpaid leave or terminated altogether, lawyers say.
"We've been contacted by thousands of people from across Canada who all have these ultimatums in front of them saying they have to be vaccinated by a certain date or risk losing their jobs," employment lawyer Lior Samfiru, a partner with Samfiru Tumarkin LLP, said in an interview.
"We're going to see the biggest wave of terminations we've seen since the pandemic started," he said, noting that his firm has been contacted by workers in a range of industries including health care, education, banks, construction and restaurants.
"It will be significant."
Prime Minister Justin Trudeau unveiled Canada's new mandatory vaccine policy on Wednesday. It requires the core public service, air travel and rail employees to be fully vaccinated against COVID-19 by the end of October.
The federal vaccine mandate mirrors provincial policies, such as in Nova Scotia where all school and health-care workers are required to have two doses of a COVID-19 vaccine by the end of November.
Private companies have also developed corporate vaccine mandates, with looming deadlines for staff to be fully vaccinated.
The situation has left legal experts grappling with the tension between protecting the rights of individual workers and ensuring employers meet their health and safety obligations toward staff, clients and the public.
There's also the question of what reasonable accommodations or exemptions should be available to workers and whether unvaccinated employees who are ultimately terminated are owed compensation.
"There's an overriding obligation on the employer to make sure the workplace is safe," said Ron Pizzo, a labour and employment lawyer with Pink Larkin in Halifax.
"With COVID being an acute illness with the potential for loss of life, the risk of harm is pretty high," he said. "Employers are imposing those policies for valid reasons as they have a duty to keep their workplace safe."
Pizzo said his firm is getting quite a few calls from people who do not want to vaccinate and want to fight employer vaccination requirements.
Still, he said he's not expecting mass resignations that will leave companies without enough workers given the relatively high vaccination rate among the general population. Slightly more than 80 per cent of all Canadians aged 12 and older are fully vaccinated.
Pizzo added that many law firms are introducing mandatory vaccination policies for face-to-face meetings in the office.
Wayne MacKay, professor emeritus at the Dalhousie Schulich School of Law, said employers have to balance the individual rights of workers, such as by offering reasonable accommodations, with maintaining a safe work environment.
But he said a recent review of cases involving the balance between individual rights and public health have sided with the latter.
"I went through a lot of the cases and tribunals and the great majority are saying that while individual rights are important and you should do everything you can to respect them, in the time of a pandemic, reasonable limits are going to be given broad scope," MacKay said. "Most restrictions that governments are doing have been found to be reasonable given threat of COVID-19."
While these cases didn't deal specifically with vaccine mandates, he said the same reasoning would likely apply.
MacKay said there are very few legitimate reasons to seek an exemption to a vaccine policy, such as for medical reasons.
Yet he said some workplaces will likely have a stronger need for a mandatory vaccines than others.
"If you can work exclusively from home, it's not a very compelling argument at all to require that person to be vaccinated as part of their employment," MacKay said. "If you are in the public sector and serving the public, then that is a much more credible case for requiring vaccinations."
As for whether workers who are terminated for refusing to vaccinate are entitled to compensation, he said it depends on the work environment, how valid the need for the policy is and whether the worker was unionized or not.
Samfiru suggested terminated workers who are not paid sufficient compensation could claim wrongful dismissal.
"The employer is imposing a new rule, one that was not part of the original employment agreement," he said. "That becomes a termination without cause and severance has to be paid. Beyond that, there could be a human rights claim as well."
This report by The Canadian Press was first published Oct. 6, 2021.
Brett Bundale, The Canadian Press
Canada signs $20B compensation agreement on First Nations child welfare
OTTAWA — The federal government says it has signed a $20-billion final settlement agreement to compensate First Nations children and families harmed by chronic underfunding of child welfare.
The Assembly of First Nations and plaintiffs in two class-action lawsuits agreed to the deal, which also accounts for the government's narrow definition of Jordan's Principle.
Indigenous Services Canada says the settlement is the largest in Canadian history.
The $20 billion accounts for half of an overall $40-billion deal that aims to reform the child-welfare system, including five-year funding for the First Nations Child and Family Services program.
The deal must still be approved by the Canadian Human Rights Tribunal and Federal Court.
The court had dismissed Canada's application to review two human-rights tribunal orders around child welfare and Jordan's Principle, which is meant to eliminate jurisdictional squabbles in paying for services for First Nations kids.
AFN Manitoba Regional Chief Cindy Woodhouse says in a statement she is proud of this "historic milestone" for First Nations children and their families.
This report by The Canadian Press was first published July 4, 2022.
The Canadian Press
Putin declares victory in embattled Donbas region of Luhansk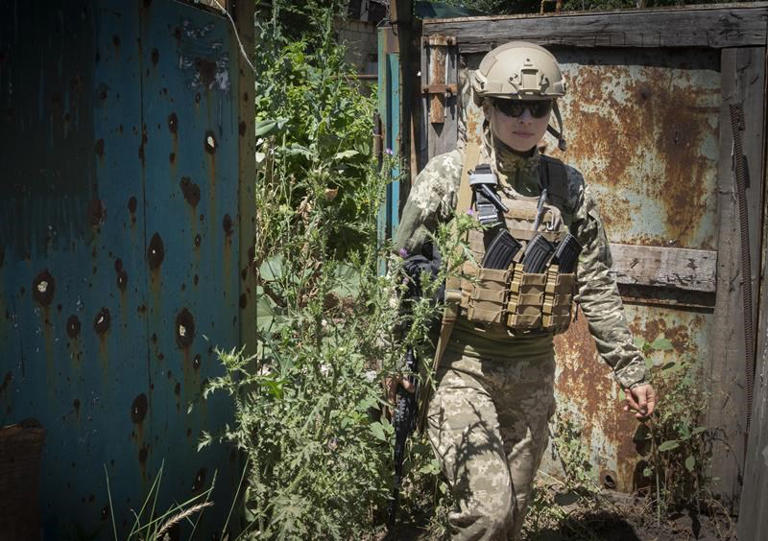 POKROVSK, Ukraine (AP) — Russian President Vladimir Putin on Monday declared victory in the eastern Ukrainian region of Luhansk, one day after Ukrainian forces withdrew from their last remaining bulwark of resistance in the province.
Russia's Defense Minister Sergei Shoigu reported to Putin in a televised meeting Monday that Russian forces had taken control of Luhansk, which together with the neighboring Donetsk province makes up Ukraine's industrial heartland of Donbas.
Shoigu told Putin that "the operation" was completed on Sunday after Russian troops overran the city of Lysychansk, the last stronghold of Ukrainian forces in Luhansk.
Putin, in turn, said that the military units "that took part in active hostilities and achieved success, victory" in Luhansk, "should rest, increase their combat capabilities."
Putin's declaration came as Russian forces tried to press their offensive deeper into eastern Ukraine after the Ukrainian military confirmed that its forces had withdrawn from Lysychansk on Sunday. Luhansk governor Serhii Haidai said on Monday that Ukrainian forces had retreated from the city to avoid being surrounded.
"There was a risk of Lysychansk encirclement," Haidai told the Associated Press, adding that Ukrainian troops could have held on for a few more weeks but would have potentially paid too high a price.
"We managed to do centralized withdrawal and evacuate all injured," Haidai said. "We took back all the equipment, so from this point withdrawal was organized well."
The Ukrainian General Staff said Russian forces were now focusing their efforts on pushing toward the line of Siversk, Fedorivka and Bakhmut in the Donetsk region, about half of which is controlled by Russia. The Russian army has also intensified its shelling of the key Ukrainian strongholds of Sloviansk and Kramatorsk, deeper in Donetsk.
On Sunday, six people, including a 9-year-old girl, were killed in the Russian shelling of Sloviansk and another 19 people were wounded, according to local authorities. Kramatorsk also came under fire on Sunday.
An intelligence briefing Monday from the British Defense Ministry supported the Ukrainian military's assessment, noting that Russian forces will "now almost certainly" switch to capturing Donetsk. The briefing said the conflict in Donbas has been "grinding and attritional," and is unlikely to change in the coming weeks.
While the Russian army has a massive advantage in firepower, military analysts say that it doesn't have any significant superiority in the number of troops. That means Moscow lacks resources for quick land gains and can only advance slowly, relying on heavy artillery and rocket barrages to soften Ukrainian defenses.
Russian President Vladimir Putin has made capturing the entire Donbas a key goal in his war in Ukraine, now in its fifth month. Moscow-backed separatists in Donbas have battled Ukrainian forces since 2014 when they declared independence from Kyiv after the Russian annexation of Ukraine's Crimea. Russia formally recognized the self-proclaimed republics days before its Feb. 24 invasion of Ukraine.
In his nightly video address, Ukrainian President Volodymyr Zelenskyy acknowledged the withdrawal, but vowed that Ukrainian forces will fight their way back.
"If the command of our army withdraws people from certain points of the front where the enemy has the greatest fire superiority, in particular this applies to Lysychansk, it means only one thing: We will return thanks to our tactics, thanks to the increase in the supply of modern weapons," Zelenskyy said.
Since failing to take Kyiv and other areas in Ukraine's northeast early in the war, Russia has focused on Donbas, unleashing fierce shelling and engaging in house-to-house combat that devastated cities in the region.
Russia's invasion has also devastated Ukraine's agricultural sector, disrupting supply chains of seed and fertilizer needed by Ukrainian farmers and blocking the export of grain, a key source of revenue for the country.
In its Monday intelligence report, Britain's defense ministry pointed to the Russian blockade of the key Ukrainian port of Odesa, which has severely restricted grain exports. They predicted that Ukraine's agricultural exports would reach only 35% of the 2021 total this year as a result.
As Moscow pushed its offensive across Ukraine's east, areas in western Russia came under attack Sunday in a revival of sporadic apparent Ukrainian strikes across the border. The governor of the Belgorod region in Western Russia said fragments of an intercepted Ukrainian missile killed four people Sunday. In the Russian city of Kursk, two Ukrainian drones were shot down, according to the Russian Defense Ministry.
In other developments:
— Ukrainian soldiers returning from the front lines in eastern Ukraine's Donbas region — where Russia is waging a fierce offensive — describe life during what has turned into a grueling war of attrition as apocalyptic.
— Two Russian airplanes departed Bulgaria on Sunday with scores of Russian diplomatic staff and their families amid a mass expulsion that has sent tensions soaring between the historically close nations, a Russian diplomat said.
___
Associated Press journalists Maria Grazia Murru and Oleksandr Stashevskyi contributed from Kyiv, Ukraine.
___
Follow AP's coverage of the Russia-Ukraine war at https://apnews.com/hub/russia-ukraine
Francesca Ebel, The Associated Press