Canada extends COVID-19 border measures until Sept. 30, including ArriveCan app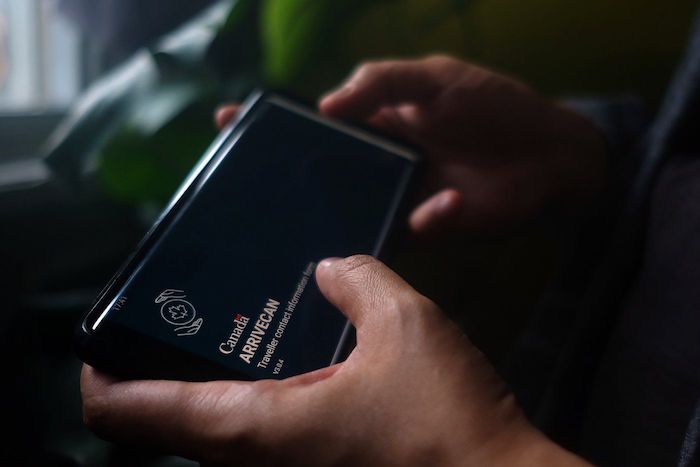 Ottawa – The federal government will extend current COVID-19 public health measures for travellers entering Canada, including the use of the ArriveCan app, until at least Sept. 30.
In a release Wednesday, the Public Health Agency of Canada also said it will continue the pause of mandatory random testing for fully vaccinated travellers at all airports until mid-July.
It first announced the pause on June 11 and said in the release that it's allowing airports to focus on streamlining their operations.
The public health agency said it's moving forward with plans to relocate COVID-19 testing for air travellers outside of airports to select test provider stores, pharmacies or by virtual appointment.
Mandatory random testing is to continue at land border points of entry with no changes.
The release added that travellers who are not fully vaccinated and don't have a valid exemption must continue to test on Day 1 and Day 8 of their 14-day quarantine.
"As we move into the next phase of our COVID-19 response, it is important to remember that the pandemic is not over. We must continue to do all that we can to keep ourselves and others safe from the virus," said Health Minister Jean-Yves Duclos in a statement.
He also urged people to remain up to date with the recommended vaccinations to ensure they are adequately protected against infection, transmission and severe complications.
"As we have said all along, Canada's border measures will remain flexible and adaptable, guided by science and prudence."
All travellers will have to continue to use the ArriveCan app or website to provide their travel information within 72 hours before their arrival in Canada or before boarding a cruise ship destined for the country. The government said 95 per cent of land and air travellers are using the app and it's taking steps to enhance compliance.
The government also said moving testing outside of airports will allow Canada to adjust to increased traveller volumes while still being able to monitor and quickly respond to new variants of concern or changes to the epidemiological situation.
It said border testing has been essential in helping Canada slow the spread of the virus, as data from the tests are used to understand the current level and trends of importation of COVID-19 into the country.
The testing program also allows for detection and identification of new COVID-19 variants of concern, it said.
Tourism groups and border-community mayors and MPs have called on the government to ease restrictions and scrap the ArriveCan app, saying the measures are limiting cross-border travel.
Transport Minister Randy Boissonnault said the government is deeply invested in growing Canada's visitor economy.
"From our reputation as a safe travel destination to our world-class attractions and wide-open spaces, Canada has it all and we are ready to welcome back domestic and international tourists, while prioritizing their safety and well-being."
This report by The Canadian Press was first published June 29, 2022.
Public hearings in Emergencies Act inquiry to start in September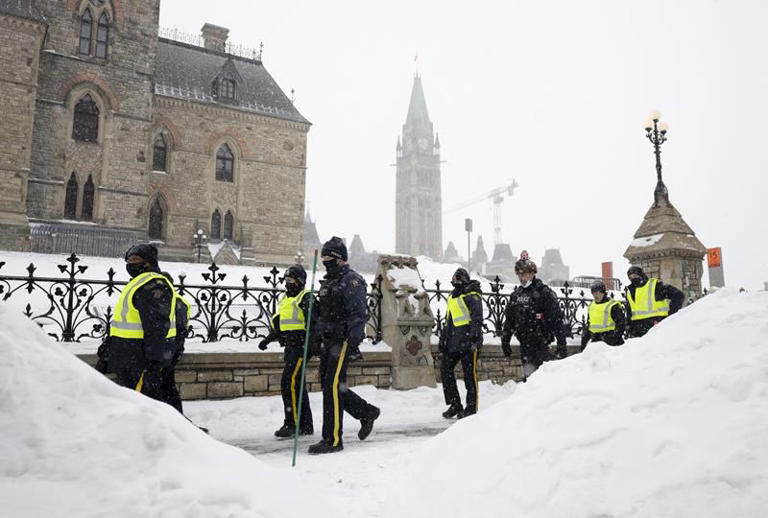 OTTAWA — The inquiry into Ottawa's unprecedented use of the Emergencies Act during protests in February will start its public hearings next month.
The Public Order Emergency Commission announced today that it expects the hearings to run from Sept. 19 until Oct. 28 at Library and Archives Canada in downtown Ottawa.
Commissioner Paul Rouleau said in a statement that he intends to hold the government to account and wants the inquiry to be as "open and transparent" as possible.
Hearings will be livestreamed online and members of the public will have opportunities to share their views, with a final report expected early next year.
Parties to the inquiry including "Freedom Convoy" organizers, police forces and all three levels of government are expected to testify and contribute documentary evidence on the invocation of the act in February.
The federal Liberals made the move amid border blockades and the occupation of downtown Ottawa by protesters demonstrating against COVID-19 vaccine mandates.
This report by The Canadian Press was first published Aug. 15, 2022.
The Canadian Press
Convoy Lawyer details how trucks were moving BEFORE PM Trudeau invoked Emergency Measures Act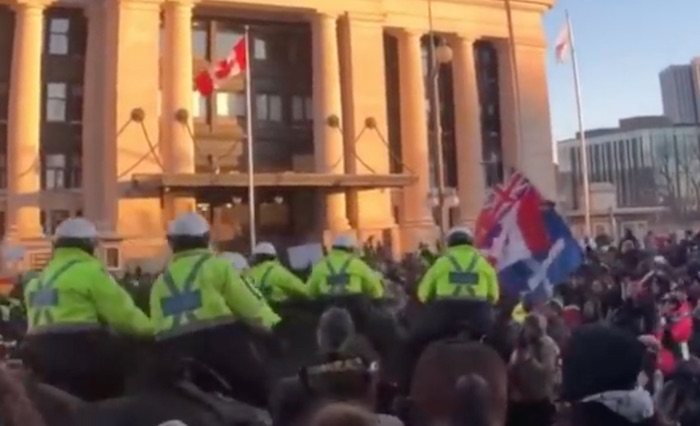 CBC news is reporting that court documents indicate "On the night before Justin Trudeau took the historic step of invoking the Emergencies Act during last February's Freedom Convoy occupation of Ottawa, the prime minister's national security and intelligence adviser told cabinet there was "potential for a breakthrough," "
This has come to light thanks to court challenges from civil liberties groups who claim the federal government went too far by invoking the Emergencies Measures Act.
Various media outlets are reporting it was unclear whether the truckers would hold up their end of the deal negotiated with the City of Ottawa. However an interview by commentator Viva Frei with Keith Wilson, lead lawyer for the Freedom Convoy makes it clear, trucks were already moving before the act was invoked.
The link above will take you to the youtube page of Viva Frei for a fascinating full length interview with Keith Wilson who talks about his 19 days in downtown Ottawa during the Freedom Convoy where he lead a team of lawyers representing the leaders of the trucker convoy in their dealings with the police, and the City of Ottawa.
Below is an 18 minute segment of that interview which focusses on the days immediately prior to the invocation of the Emergencies Measures Act. Wilson details how when tensions were building, he tapped former Newfoundland Premier Brian Peckford who helped to make a critical link to the office of the Mayor of Ottawa. He goes on to share how the early meetings lead to an agreement to move all the trucks out of the downtown core to Wellington (in front of Parliament Hill), another road nearby, or a couple of areas on the outskirts of Ottawa. The truckers would then have been bussed daily to Parliament Hill where they could join the ongoing demonstration.
As you'll see in this video, the trucks were already moving before PM Justin Trudeau invoked the Emergency Measures Act.