ZDoggMD: Stop Living in Fear of COVID
Our pandemic response has generated untold fear and untold harm to our most vulnerable communities. Here's a possible way out.
Dr. Monica Gandhi is a UCSF professor of Medicine in the division of HIV, infectious diseases, and global medicine. Her current research involves masks and their effects on COVID disease severity.
Here's our prior interview on her mask hypothesis.
In this interview we talk about the effects masks and mask mandates may have (distinguishing correlation from causation), masks and herd immunity, how our current climate of fear has punished poor people, the "strata of fear" that your social group resides in, and much more.
The last 2 1/2 minutes of this interview reframe the entire message so poignantly…please watch and share with those both in, and out, of your "strata of fear"…
Thousands of doctors are treating covid. What you need to know to help you stay out of hospital.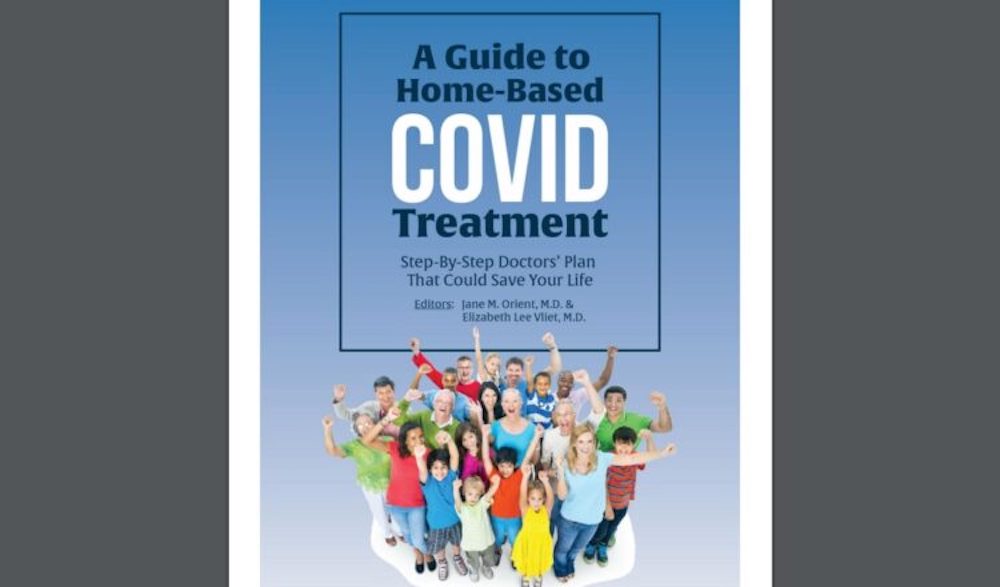 For more than a year and a half, Canadians have been struggling to deal with the covid pandemic.  With each wave of cases we've been throwing resources, restricting movement and commerce, putting on protectives masks, getting vaccinations, and now pressuring vaccinations on those who are hesitant.  Still, each wave puts even more pressure on the hospitals than the last one.
Considering how many people have become seriously ill, how many people have died, and how much covid has affected our lives in various ways, it's remarkable our governments haven't taken the opportunity to examine their approach to battling the virus and all the aspects of society it affects.
Since it seems obvious covid strains will continually appear and stay one step ahead of our vaccines, everyone should know more about the option of early treatment.   The American Association of Physicians and Surgeons represents nearly 5,000 doctors who are treating covid and talking about it.  The association has released a guide for the general public.  Although it's written for Americans, information about drugs and vitamins that help in the early stages of covid apply everywhere.
In countries around the world, doctors have found that treating COVID patients at home quickly when symptoms develop leads to better outcomes, dramatically lower death rates than if doctors send people home to wait until they are so sick they need hospitalizations, ICU admissions, mechanical ventilators and even dialysis when kidneys fail.
If you've been unaware of the extent to which many doctors already know about early treatment the following videos will be incredibly informative.  These videos are exerts from a longer interview by Dr. Alfred Johnson from a medical group in the United States which was published August 20
Urging political action, Cafe Owner Chris Scott instructs tens of thousands of followers to bring down Premier Kenney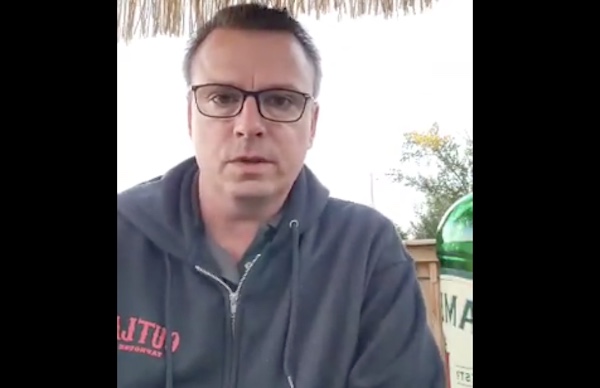 Shortly after Premier Kenney announced the latest covid 19 restrictions, a frustrated Chris Scott took to social media to vent and to urge Albertans to get politically active.  Chris Scott, owner of The Whistle Stop Cafe in Mirror may be a small town cafe owner, but he commands a huge audience of over 45,000 followers on Facebook.   Many of them are politically active.  Many others soon will be.  That's if they take on the challenge from Scott who urged all Albertans to get involved with Alberta's Conservative party and influence the local Constituency Associations to start a movement to close this chapter of Premier Kenney's political life, the way the Premier will undoubtedly be closing another round of businesses who won't survive this next round of mandates.
To see what else Chris Scott is up to, click here to see the Whistle Stop Cafe Facebook Page.