Zapped: Lightning too much for Canadiens in Stanley Cup final opener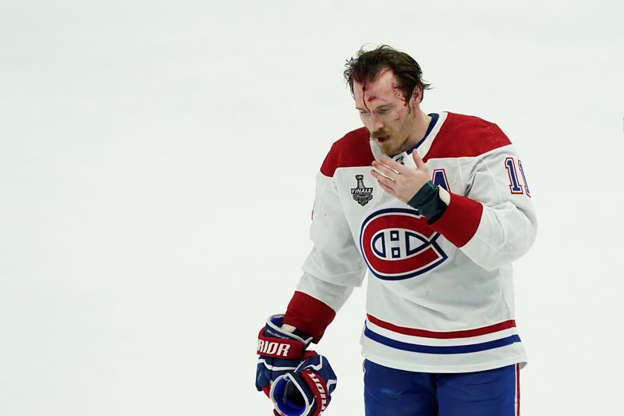 TAMPA, Fla. — The Montreal Canadiens' return to the NHL's biggest stage didn't go as planned.
Tampa Bay star Nikita Kucherov scored a pair of goals as the defending-champion Lightning comfortably dismissed the Montreal Canadiens 5-1 in Game 1 of the Stanley Cup final Monday.
Erik Cernak, Yanni Gourde and Steven Stamkos also scored for the Lightning, who opened up a close game with a three-goal third period.
Ben Chiarot had the only goal for the Canadiens.
While the opening of the Cup final didn't go Montreal's way, the Canadiens have shown resiliency throughout these playoffs. The Habs lost 4-1 in the opening game of their semifinal with Vegas before handling the favoured Golden Knights in six games.
That was after Montreal came back from a 3-1 series deficit to knock off North Division top-seed Toronto in the first round and swept Winnipeg in the division final.
The Canadiens are the latest team to attempt to end Canada's 28-year Stanley Cup drought. Montreal was the last Canadian team to hoist the iconic trophy when they won their 24th Cup back in 1993.
Until this year, Montreal had not made the Cup final since their last title. Vancouver (twice), Calgary, Edmonton and Ottawa advanced the final series over that time, but were unable to bring the Cup back north of the border.
Game 2 is Wednesday in Tampa's Amalie Arena. The series shifts to Montreal on Friday for Game 3, as the Stanley Cup final makes its debut at the Bell Centre. The Habs still called the old Montreal Forum home when they won the cup in '93.
Tickets are at a premium for Montreal fans wanting to watch the Cup final in person.
Only 3,500 tickets were available for Montreal home games as of Monday, dispersed through a lottery system by the hockey club among its season ticket holders.
Ticket prices were as high as $1,500 each for red premium seats for Games 3 and 4 and $1,875 for a possible Game 6.
The cheapest seats in the upper bowl range cost $600 for the first two home contests on July 2 and July 5, rising to $750 for Game 6.
This report by The Canadian Press was first published June 28, 2021.
The Canadian Press
Why Sports Leagues invite Disaster By Ignoring Reality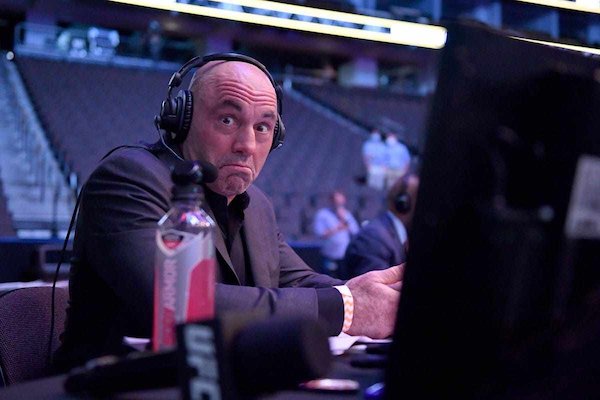 "COVID-19 is taking its toll on teams and players around the league, whether vaccinated, as breakthrough cases are all over.  And the Cowboys' Zack Martin was placed on the Reserve-COVID list on Sunday, meaning he will miss the opener."
The NCAA Football and CFL seasons have kicked off. The NHL, NBA and NFL campaigns are hot on their heels, ready to begin their 2021-22 seasons. The question is "Will they finish their seasons under the current Covid-19 protocols?"
Gauging from stadia full of maskless fans this past weekend around CFL and college football the general public has moved beyond viral doom playing wack-a-mole with the public. They seem to be saying they accept the "risk" that, for under-70s, 99.998 percent of them will not die of Covid.
That message seems lost on league officials. To them it's still 2020 and panic of the unknown is rampant. The rules governing Covid-19 infections were first put in place in the summer of 2020 when "bubble" sports were in vogue and Zero Covid was the goal. They involved testing using the PCR system— that even NFL officials knew was grossly misapplied— tied to test-and-trace protocols. Those protocols— plus bubble isolation— hoped to identify the infected, the people in their circle and thereby achieve Zero Covid.
Like Clemson's unbeaten season, Zero Covid is dead in the water. The question now is, What are acceptable losses? Still, leagues are ignoring the far-more accurate T-cell immunity testing (which, roughly, identifies antibodies in the system) in favour of the PCR tests. So we saw 13 players on the Edmonton Used-To-Be-Esquimaux put on a quarantine list for being in touch via one person infected— though not seriously sick— with the virus.
In short, even if players show minute traces of virus that can't make them sick or, crucially, produce enough virus to infect others, an NFL or CFL team may miss the postseason. Players are being warned to not test positive in great numbers or else games will be forfeited. Under these rules it's just a matter of time till the PCR tests cost a team or teams their season.
Of course this is FUBAR. No pro sports team member without co-morbidities has died or even reached an ICU. (Coaches and administrators have had problems related to their age, morbidities endemic to the virus.) The fans have largely junked the protocols, with few if any difference in sickness rates to those masked up and huddled in their basement.
So why clinging to the old "vaccines will save us" mentality? Since the time the sports' rules were unveiled we have learned the following:
1. As mentioned here many times, the PCR testing protocol— that leagues and media have embraced like a sailor to a sinking boat— is now understood to be highly problematic. If by highly problematic you mean utter nonsense. As Michael Senger writes in Tablet:
"Based on WHO's guidance on COVID-19 testing, again citing Chinese journal articles, labs used, and continue to use, PCR cycle thresholds from 37 to 40, and sometimes as high as 45. At these cycle threshold levels, approximately 85% to 90% of cases are false positive…The WHO's PCR guidance was… quite possibly the deadliest accounting fraud of all time. According to coding guidance, if the decedent had either tested positive or been in contact with anyone who had, within several weeks prior to death, then death should be classified as COVID-19 death."
The only disqualifications should result from sick players with positive results from T-cell immunity tests. Sadly, these tests— that identify natural immunities rendering vaccines irrelevant— have been ignored for PCR tests by government and the sports bodies.
2. Masks remain the comfort blanket for health administrators. Despite testing that shows the common, thin-blue masks are porous and ill-fitted, working in just 14 percent of cases, administrators and sports leagues have once again rushing back to them as a break wall against the variants. But there is no evidence that masked states and provinces have had any noticeable advantage versus unmasked states such as Florida and Texas.
3. The magic-potion vaccines have proven anything but. Promised as the end of the pandemic they're now falling apart  . "Israel no longer considers people who have received 2 doses of Pfizer/BioNTech shots as "vaccinated." As of September 1, only those who received 3 doses are considered "vaccinated". They have also stated their vaccine passports now expire 6 months after the 2nd Pfizer dose.
"That means you need booster shots to keep the vaccine passport valid. Meanwhile, Israeli Health officials indicated that 90% of COVID-19 hospitalizations are fully vaccinated." Coming to a government near you, North America. And the demonization that follows mandatory vaxxing and passports will continue though three, four or more boosters.
4)  Obesity— and resultant diabetes— is an equally lethal Covid risk. 60 percent of those in ICUs are morbidly obese. Yet we see porky politicians and overweight media scolds attack those not vaccinated as the greatest threat under the virus. The teams also need to emphasize preventatives and early treatments that are now , despite the protests of purchased media, showing positive results. See: Joe Rogan Ivermectin.
5) As we've often repeated: this is not a Covid issue anymore. It's a healthcare capacity issue. Both Canada and U.S. denying that fact means we will be stuck in this rut till the next virus hits. Simply, if people want better healthcare they're going to have to pay a lot more for it.
As for sports leagues they'd best find a safe position on what constitutes ground for a forfeit of games or a season. Because increasingly desperate healthcare zealots will define it for you if it helps covers their ass.
Bruce Dowbiggin @dowbboy is the editor of Not The Public Broadcaster (http://www.notthepublicbroadcaster.com). The best-selling author of Cap In Hand is also a regular contributor to Sirius XM Canada Talks Ch. 167. A two-time winner of the Gemini Award as Canada's top television sports broadcaster, his new book Personal Account with Tony Comper is now available on http://brucedowbigginbooks.ca/book-personalaccount.aspx
Vaccine Coercion: But Everyone Wears The Ribbon!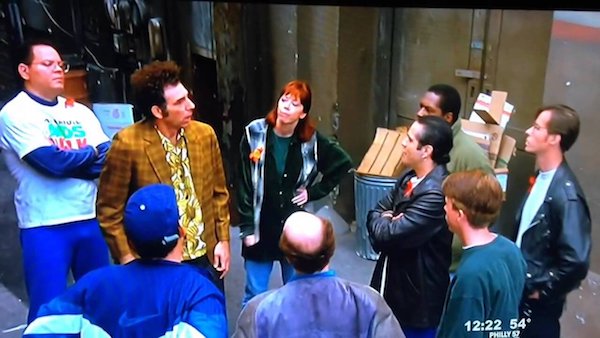 "Despite being double vaccinated, wearing a mask, and taking all the precautions I could…  I tested positive for COVID.  I don't have any symptoms, but am staying in until I get the green light from the Docs.  I will be ready to go for @49ers on 9/12 @Lions @NFL ." Barry Sanders greatest NFL running back ever
"Maple Leaf Sports and Entertainment (MLSE) has announced they will require proof of vaccination or a negative COVID-19 test result in order to enter any of their arenas, stadiums or restaurants."  https://www.si.com/nba/raptors/news/toronto-raptors-covid19-vaccine-test-scotiabank-arena-mandate-mlse
From the bureau of WTF?: You can take the juice, wear the mask, not really feel sick— but still test positive for Covid-19? Barry Sanders is sadly unique. Yet the company owning the Raptors, Maple Leafs, Toronto FC etc (and now the Blue Jays) won't let you in their building if you don't show that you've taken the same jab?
Anyone reading these stories two years ago would have been shocked to learn that Sanders' story doesn't disqualify the overreach by MLSE. Or that Sanders' story doesn't at least lend some credibility to people with doubts about the various vaccines being pumped into people on pain of social ostracization.
But to today's vaccine virtue squad, it's more important to stigmatize people than to develop a coherent response to Covid, its origins and treatments (other than vaccines) to stop this social catastrophe. Wear the ribbon!
Pop quiz: Have you seen anyone in leadership— from PM to local doctors— come out and talk about preventive steps to avoid the worst of #COVID19? Lose weight. Be exercising outdoors. Take vitamin D3. Consult about early treatment cocktail options. Me neither. Instead it's all death, lockdown and gagging with masks as if you can eradicate a virus.
People in 2019 would also be shocked to learn that this draconian banning of fellow citizens comes when the seven-day moving average of deaths from Covid in Canada the past month is in single digits per day. Saturday there was just one death reported— in a nation of 36 million. (Sunday there were 2) Heads to the bunkers, everyone! Variants are a-coming.
In addition 1.4 million Canadians who caught the virus and recovered have antibodies as strong— or stronger— than the vaccines. Millions more have immunity from exposure and don't know it because we don't test for antibodies. Only the PCR's random strands of virus that can neither make us sick nor be transmitted.  But we insist they need to "wear the ribbon".
Yes, yes… the vaunted PCR cases are exploding again. (For how worthless they are read here and here and here .) After shutting down the hospitals and clinics in 2020 the system is now overflowing with Covid and many other urgent patients. You can lie on a gurney for three days to get a room. (When two people die of Covid in a day in Canada.)
Politicians are reaching for hyperbole to distract from the utter mess they've fashioned.  They call those rejecting the same vaccine that Barry Sanders received social pariahs, death-bringers, a menace to the healthcare system.  Note that in all this blame game no Panic Porn purveyor has thought to bring similar sanctions against others who are wilfully putting healthcare in peril. Morbidly obese COVID-19 patients are 60 percent more likely to die or require intubation, compared with people of normal weight. In many cases their condition is a lifestyle choice.
You going to deny them services and freedom of movement till they lose weight? I mean, they're a drag on health system, right? Smokers too. Why not a passport to stigmatize smokers and drug abusers? Or people with hepatitis, herpes, STDs, AIDS and a raft of other infectious conditions that the healthcare system treats no-questions-asked? Why not a passport for mental patients? They all cost healthcare a fortune.
Why stigmatize only non-vaxxers who've seen the Barry Sanders story and gone, "Hmm?" Because sweeping up the obese and people with co-morbidities would involve sweeping up friends of the Church Ladies. That might stigmatize their pals who can't get control one or many conditions, diseases or habits. Can't have that. Better target people we don't know.
Plus, snitching on the skeptical allows those in control to pretend their policies still have a shred of credibility left. Passports and banning are about erasing the failed WHO/ CDC/ HealthCanada promises of the past.
Nothing to worry about

15 days to flatten curve w/ lockdown

Masks, hand sanitizers mandatory

6-foot distance mandatory

PCR tests/ tracing will find the virus

Defeat Trump

More lockdowns.

Vaccine will stop virus

2 Vaccines will stop virus

2 Vaccines w/ mask will stop virus

First booster 8 months later will stop virus

Vaccine passport option

Vaccine passport mandatory

Snitch on your neighbours

Lockdowns again
All of which citizens complied with, sacrificing family life, career and mental stress to make their wish list come true. But now, thanks to the Barry Sanders and others, the gullible are saying the PM who called an election in the midst if this has no vaccine clothes. That makes them subversives who need to be punished.
So go all-out against the people who defy authority. Who question your brilliance and insight. They must be denied their rights to satisfy our cloying fear that the virus might strike us in our prime (although this never occurred to you in previous pandemics) . So if you are unvaccinated, you will soon not be able to:
Have a federal job
Be employed in a federally regulated industry
Travel by plane or train
Go to a restaurant or bar
Go to the gym
Go to a concert or sports event
The scolds have a ready answer for all this overreach. As one Twitter voice said, "I'm good with that list. But then, I believe that your "freedom" stops when you can infect me, old people, children who can't get vaccinated yet, and immunocompromised. #VaccinesSaveLives "
You see. My freedom extends to the world. Yours is killing people. It's all about me in my masked, locked-down safe space. Believing masks work (Not really ). Believing vaccines are the solution. Believing my neighbour is a quasi-killer. Believing children are spreaders. Believing Theresa Tam and the provincial health poobahs. Slopping up the agitprop of CBC and the Toronto Star as truth. Barry Sanders? Who he?
The election of a Conservative government might apply a gentle tap on the brakes, but Erin O'Toole still loves him some Ottawa approval. So expect him to go the route of Doug Ford and Jason Kenney, not Ron DeSantis, if he's elected. Wetting himself at his own shadow if CBC hammers him.
The real question, one we've asked since April of 2022, is how does this all end ? Does it end? With the flu season coming in about six weeks are we about to do hourly play-by-play on another virus— something we never did before Covid-19? Scare the bejabbers out of everyone again? Extrapolate every full ICU into a national crisis? Promote unicorn cases into coming trends? Urge masks, lockdowns and vaccines for all?
It would appear hard for the people in government, media and healthcare now proposing fatwas on the vaccine skeptical to take a backward step. Their power over the sheeple has been reinforced. Why give it up?  Those who submitted willingly since April 2020 will soon discover that reining in their betters is about as difficult as tackling Barry Sanders in the open field.
Bruce Dowbiggin @dowbboy is the editor of Not The Public Broadcaster (http://www.notthepublicbroadcaster.com). The best-selling author of Cap In Hand is also a regular contributor to Sirius XM Canada Talks Ch. 167. A two-time winner of the Gemini Award as Canada's top television sports broadcaster, his new book Personal Account with Tony Comper is now available on http://brucedowbigginbooks.ca/book-personalaccount.aspx