Woman offers luxury Alberta home for just $25 and a flair for the written word
MILLARVILLE, Alta. — A southern Alberta woman who has been having trouble finding a buyer for her luxury home with a panoramic mountain view has turned to the power of the written word to help find a new owner.
Alla Wagner has lived in her $1.7-million rural property in Millarville, just south of Calgary, ever since it was built in 2011.
Earlier this year, Wagner ran into health problems, which forced her to list the 5,000-square-foot estate at market value.
After five months of no reasonable offers, she came up with the idea of offering her home as a prize in an essay writing contest.
For a $25 entry fee, 68,000 entrants can write a short piece on why they feel they would be the best new owner.
Wagner says under her contest rules, if a solid offer is made on the home before the end of January, the contest will be cancelled and all the entry money will be refunded.
If the contest does move ahead, Wagner plans to donate five per cent of the net profit from the entries to the Calgary Women's Shelter.
"Just that one family that will end up in this house and make it into a home for themselves and be happy here, as happy as I have been, I know it's going to be a beautiful story in the end," she said.
Wagner said the idea for the essay contest came from a similar story in the United States that her daughter told her about in 2015.
"It was a historic inn. I did some research on it and that was (very) successful."
Wagner suffered a fall in June 2018 that damaged some of her vertebrae. The accident left her in a lot of pain which did not go away.
Home-care nurses suggested upgrades to the house to make it easier for her to get around, but Wagner said she didn't want to take anything away from its character and initially opted to list it.
"I view this home as a work of art and I don't want to compromise it's look and the value and craftsmanship that's in this home."
Contest entrants vying for a shot at the two-storey Georgian country-style home located near a pond must put their creative writing skills to the test, as they're limited to just one page and 350 words.
Wagner admits reading more than 60,000 essay submissions is going to be difficult but adds she has "nothing to lose."
"It would be a beautiful way for someone not giving up hope. I'm not going to give up hope. I believe that when this contest works, I know it's going to be well worthwhile."
Wagner's contest can be found online at Write a Letter, Win a House. (CTV Calgary)
The Canadian Press
Ontario doctor alleged to have killed 4 people around same date in 2021: documents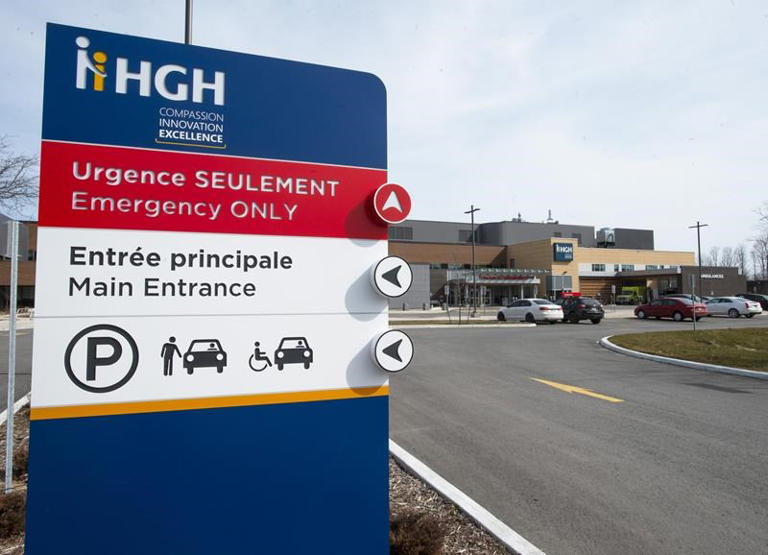 HAWKESBURY, Ont. — Court documents allege an eastern Ontario doctor killed four people around the same date in 2021.
Dr. Brian Nadler was initially charged with first-degree murder last year in the death of 89-year-old Albert Poidinger at the Hawkesbury and District General Hospital.
At the time, police said they were investigating the doctor in connection with several other deaths at the hospital.
Ontario Provincial Police laid three additional charges of first-degree murder against Nadler on Wednesday, in the deaths of 80-year-old Claire Briere, 79-year-old Lorraine Lalande and 93-year-old Judith Lungulescu. But they declined to provide details on the new charges, including when and where the three died.
Court documents allege Poidinger was killed on March 25, 2021, and the three others "on or about" that date.
The documents say Briere, Lalande and Lungulescu also died in Hawkesbury, Ont.
Nadler's lawyers have said their client maintains his innocence.
In a statement issued Wednesday, Brian Greenspan, David Humphrey and Naomi Lutes said Nadler provided "excellent palliative care" to the four patients, who they said died from COVID-19.
The doctor was released on bail in July of last year, and his lawyers said he was released again under the same conditions after his arrest this week.
Those conditions include that Nadler remain in Canada, reside at an approved address and notify police of any address change. He is also forbidden from practising medicine and from communicating with employees, patients and relatives of patients at the Hawkesbury hospital.
The case is set to return to court on Sept. 7.
This report by The Canadian Press was first published Aug. 19, 2022.
The Canadian Press
MPs plan visit to Taiwan this fall if trip budget approved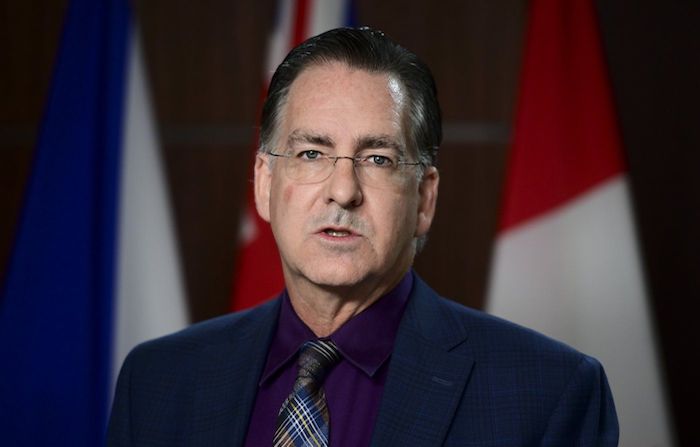 By Marie Woolf in Ottawa
A committee of Canadian MPs is seeking budget approval to make a trade trip to Taiwan this fall despite fears that the plan risks escalating tensions with China.
The House of Commons international trade committee is planning to visit Taiwan and Singapore, although the Commons has not yet approved the committee's budget for the trip.
New Democrat MP and committee member Brian Masse says Canadians "must support other democracies that have fought for their rights and freedoms."
"A fall trip across Asia to improve trade relationships, which would include a visit to Taiwan, has been in discussion at the standing committee on international trade," Masse said.
"Although the trip is still in the planning stages, the NDP is very supportive of developing stronger Canada-Taiwan relations and taking this opportunity to improve our trade relationship with Taiwan."
Conservative MP and committee vice-chair Randy Hoback said MPs on a Canada-Taiwan parliamentary "friendship group" used to go to Taiwan around twice a year before COVID-19 restricted travel.
Hoback has previously visited the island, which is located around 100 miles off the coast of southeastern China, with the group.
But the Tory MP said he would want to consult Global Affairs Canada before making the trip now. "There's no intent on my part to antagonize China," he said.
Earlier this month, China condemned a trip to Taiwan by U.S. House of Representatives Speaker Nancy Pelosi.
China regards the island of Taiwan as its territory and Beijing imposed sanctions on Pelosi in retaliation to her visit and held military drills around Taiwan.
During Pelosi's visit, Foreign Affairs Minister Mélanie Joly urged China to de-escalate tensions, saying legislators often make international visits and they should not be used to justify China's decision to stage military drills.
Emily Williams, a spokeswoman for Joly, said Wednesday that "Parliamentary associations and friendship groups travel regularly and we respect their independence."
"Canada continues to have strong and growing trade and people-to-people ties with Taiwan," she said. "As stated in the G7 foreign ministers' statement on the Taiwan Strait, Canada is committed to maintaining the rules that have ensured peace and stability for decades, including across the Indo-Pacific region."
The Taipei Economic and Cultural Office in Canada said it would give the Parliamentary committee "full support" for a visit that would "facilitate further dialogues" on issues including trade and investment, education and technology.
"By visiting Taiwan and connecting with Taiwanese legislators, Canadian Senators and MPs will gain a better understanding of Taiwan's development, its role in the region, cross-Strait relations and other latest political and economic developments," a spokeswoman said.
This report by The Canadian Press was first published Aug. 17, 2022.