Widespread flight cancellations continue as omicron spreads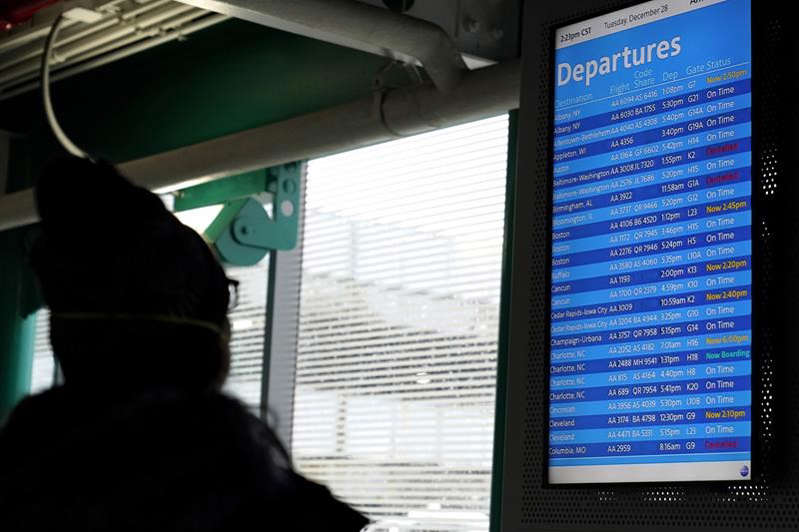 NEW YORK (AP) — Hundreds of flights were cancelled Wednesday as the omicron variant creates havoc both for travelers and for airlines that are having to cobble together flight crews as pilots, flight attendants and ground crews become infected or are exposed to others who have been.
More than 850 flights were cancelled by midday Wednesday and that number has ticked higher throughout the day, according to data from the flight-tracking website FlightAware. There were nearly 1,300 cancellations for flights entering, leaving or inside the U.S. Tuesday, and about 1,500 on Monday.
Cancellations began to spike the day before Christmas during what is already a buzzing pace for airlines this time of year.
Delta, United and JetBlue have all said that the omicron variant was causing enough staffing issues that flights were cancelled.
SkyWest led U.S. carriers with 195 cancellations, followed by United with 158 and Delta with 103. SkyWest, a regional airline based in Utah, has suffered an elevated level of cancellations after severe weather hit several of its hubs, but it's reporting the same staffing issues due to COVID-19.
The Pacific Northwest was slammed with cold and heavy snow over the weekend. Among U.S. airports, Seattle-Tacoma had the highest percentage of incoming and outgoing flights cancelled Wednesday, according to FlightAware.
Omicron has intensified already significant staffing issues for airlines, which winnowed workforces in 2020 as air travel collapsed, only to be broadsided when vaccination rates jumped and millions of people felt comfortable flying again this year.
That could translate to travel headaches for hundreds of thousands of people if cancellations maintain the current pace into the weekend. The Transportation Security Administration expects the Monday after New Year's will be one of the busiest days of the holiday season.
According to TSA checkpoint data, the numbers of people flying this holiday season far exceeds last year — before COVID-19 vaccinations were available — but still trails 2019 traveler numbers.
The Associated Press
Congressional Budget Office says inflation to last into 2023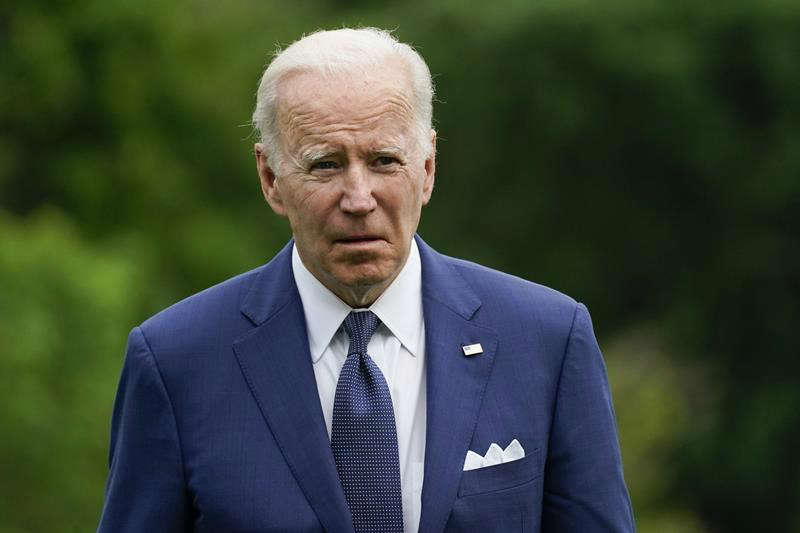 The 10-year estimates do contain positive news as this year's annual budget deficit will be $118 billion lower than forecast last year. That's a byproduct of the end of pandemic-related spending and the solid job growth it helped to spur. As a share of the total economy, publicly held debt will drop through 2023. Still, the accumulated federal debt will likely continue to grow over the next decade to be equal to roughly 110% of U.S. gross domestic product.
The Federal Reserve has been trying to reduce inflation by raising its benchmark interest rates, causing the interest charged on 10-year U.S. Treasury notes to increase substantially in recent months. One consequence is that the government will be spending more money this year to service its debt. By 2032, the yearly interest payments will nearly be $1.2 trillion, or more than what the federal government spends on defense.
Still, the CBO cautions that its numbers "are subject to considerable uncertainty, in part because of the ongoing pandemic and other world events," including Russia's ongoing war in Ukraine. The report accounts at least for the first few months of the war, according to CBO.
Economists have said coronavirus relief programs issued by both the Biden and Trump administrations have contributed to higher inflation levels. But high prices have also been fueled by a delay in action by the Fed, supply chain disruptions and the tumult produced after Russia invaded Ukraine in February.
Ben Harris, the Treasury Department's assistant secretary for economic policy, tweeted on Tuesday that the factors driving inflation also include soaring corporate profits, driven by a lack of business competition — as well as business not being fully prepared for the reopening of the economy as pandemic restrictions were lifted. The administration has emphasized that its plan put the U.S. economy into a stronger place relative to the rest of the world because unemployment is a low 3.6%.
"The American Rescue Plan has fostered an extraordinarily fast recovery and leaves us in a strong position to address the global challenges posed from supply chains and the economic fallout from Russia's invasion of Ukraine," he tweeted.
The report says beyond 2032, "if current laws remained generally unchanged, deficits would continue to grow relative to the size of the economy over the following 20 years, keeping debt measured as a percentage of GDP on an upward trajectory throughout that period."
Maya MacGuineas, president of the Committee for a Responsible Federal Budget, told The Associated Press ahead of the release that the pandemic, war in Ukraine and other factors point to the importance of reducing the annual deficit.
"Unfortunately, the underlying story here is one of fiscally unsustainable positions and on top of that, we have this added challenge of inflation and a reminder that external shocks continue to come at us," she said.
Fatima Hussein, The Associated Press
Tentative $161.5M settlement reached in WVa opioid trial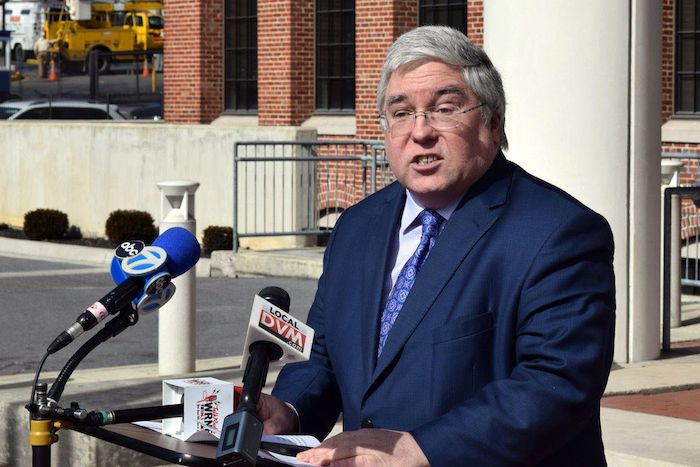 By John Raby in Charleston
CHARLESTON, W.Va. (AP) — Attorneys for the state of West Virginia and two remaining pharmaceutical manufacturers have reached a tentative $161.5 million settlement just as closing arguments were set to begin in a seven-week trial over the opioid epidemic, Attorney General Patrick Morrisey said Wednesday.
Morrisey announced the development in court in the state's lawsuit against Teva Pharmaceuticals Inc., AbbVie's Allergan and their family of companies. The judge agreed to put the trial on hold to give the parties the opportunity to work out a full settlement agreement in the upcoming weeks.
"Today does represent a very big day for our state," Morrisey said later at a news conference.
The trial started April 4. The lawsuit accused the defendants of downplaying the risks of addiction associated with opioid use while overstating the benefits.
Under the tentative deal, West Virginia would receive more than $134.5 million in cash, while Teva would supply the state with $27 million worth of Narcan, a medication that can reverse opioid overdoses, restore breathing and bring someone back to consciousness.
By reaching a settlement, "it obviously puts us in a position where we mitigate risk," Morrisey said. "We could win if we kept going to trial. I think we would have won. No guarantees, of course. But then we might be subject to five years of appeals and then we wouldn't see any resources for five years."
"I want to make sure we start to put feet on the ground now. And I want to see resources targeted to this epidemic now."
Under a plan announced by Morrisey in February, 72.5% of the settlement will go to a nonprofit foundation established to distribute money in opioid-related litigations, 24.5% would be allocated to local governments and 3% would go to the state. The foundation would consist of an 11-member board, including five state appointees and representatives from six regions of the state. The board members will have expertise in fields such as mental health, substance misuse and law enforcement.
West Virginia had reached a $99 million settlement withdrugmaker Johnson & Johnson's subsidiary Janssen Pharmaceuticals Inc. last month over the drugmaker's role in perpetuating the opioid crisis in the state that has long led the nation in drug overdose deaths.
Before the trial started, Morrisey's office announced the state settled part of the lawsuit involving another defendant, Endo Health Solutions, for $26 million.
In separate, similar lawsuits, the state of West Virginia previously reached a $37 million settlement with McKesson Corp. in 2019, and $20 million with Cardinal Health Inc. and $16 million with AmerisourceBergen Drug Co. in 2017.
After years of lawsuits, drugmakers, distribution companies and some pharmacies have been settling cases over the toll of opioids.
In deals finalized this year, the three biggest distribution companies and drugmaker Johnson & Johnson agreed to settlements totaling $26 billion over time. OxyContin maker Purdue Pharma is in court trying to win approval for a national settlement including up to $6 billion in cash, plus using future profits from a remade version of the company to fight the opioid crisis.
In other settlements this year, the distributors have agreed to pay Washington state, which did not participate in the national settlement with them, more than $500 million, and a group of companies are sending $276 million to Alabama.
In all, proposed and finalized settlements, judgements and criminal penalties over opioids have reached more than $47 billion since 2007. Much of the money is to be used only to address the crisis, which has been linked to the deaths of more than 500,000 Americans in the last two decades. A relatively small portion of the settlement money – at least $750 million in the Purdue deal – is to be paid to individual victims and their survivors.
In Charleston, a separate bench trial wrapped up last summer in a federal lawsuit accusing AmerisourceBergen, Cardinal Health and McKesson of fueling the opioid crisis in Cabell County and the city of Huntington. That judge has not indicated when he will rule.
___
Associated Press writer Geoff Mulvihill contributed to this report.