What Happened When the Georgia Governor Tried to Open the State?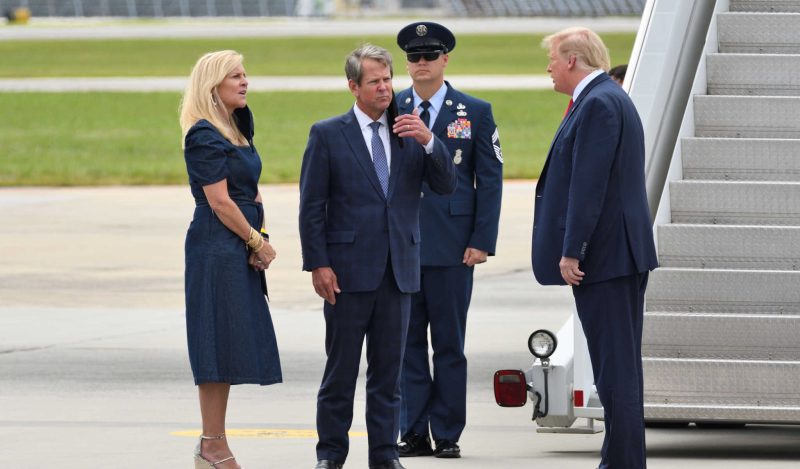 BY
JEFFREY A. TUCKER
The journalists have fallen down on the job. To say the least.
Three years ago, all normal rights and liberties of the people were trampled on by governments everywhere. It was all for naught. The virus came and became endemic as it always would in any case. And as societies opened up gradually, we were left with unbearable carnage: economic, cultural, and public health. The damages continue to hammer the world in the form of health and economic losses, and now we face a growing financial and banking crisis.
One might assume that professional journalists would be all over this, digging into every nook and cranny to discover precisely how all this came to be. Alas, there is a weird game of pretend going on in the mainstream press: pretend lockdowns were fine, pretend the shots worked, and pretend that today's shattered politics and economics have nothing to do with the outrageous actions that were perpetuated on people the world over.
As a result of this tremendously odd conspiracy of silence, the journalistic duty has fallen to people independent of the mainstream, writing for Brownstone, Substack, and a handful of other venues.
And yet, every once in a while, something does leak through in a large venue. That happened this weekend in the Wall Street Journal. The opinion page editor James Taranto took a trip to Georgia to talk with Governor Brian Kemp. The result is "Brian Kemp, Georgia's Affable Culture Warrior."
The thesis is that Kemp has been battling woke culture longer than anyone else while rarely getting the credit.
That's interesting but not the real revelation of the piece. What it really does is dig deeply into the most interesting aspect of the last three years: how it came to be that Georgia was the first state to open following lockdowns and how the White House responded. On this subject, the piece absolutely breaks new ground, so much so that it is worth quoting the relevant passages here.
In April 2020, businesses in Georgia were shuttered by government decree as in most of the rest of the country. Mr. Kemp was hearing from desperate entrepreneurs: " 'Look man, we're losing everything we've got. We can't keep doing this.' And I really felt like there was a lot of people fixin' to revolt against the government."

The Trump administration "had that damn graph or matrix or whatever that you had to fit into to be able to do certain things," Mr. Kemp recalls. "Your cases had to be going down and whatever. Well, we felt like we met the matrix, and so I decided to move forward and open up." He alerted Vice President Mike Pence, who headed the White House's coronavirus task force, before publicly announcing his intentions on April 20.

That afternoon Mr. Trump called Mr. Kemp, "and he was furious." Mr. Kemp recounts the conversation as follows:

"Look, the national media's all over me about letting you do this," Mr. Trump said. "And they're saying you don't meet whatever."

Mr. Kemp replied: "Well, Mr. President, we sent your team everything, and they knew what we were doing. You've been saying the whole pandemic you trust the governors because we're closest to the people. Just tell them you may not like what I'm doing, but you're trusting me because I'm the governor of Georgia and leave it at that. I'll take the heat."

"Well, see what you can do," the president said. "Hair salons aren't essential and bowling alleys, tattoo parlors aren't essential."

"With all due respect, those are our people," Mr. Kemp said. "They're the people that elected us. They're the people that are wondering who's fighting for them. We're fixin' to lose them over this, because they're about to lose everything. They are not going to sit in their basement and lose everything they got over a virus."

Mr. Trump publicly attacked Mr. Kemp: "He went on the news at 5 o'clock and just absolutely trashed me. . . . Then the local media's all over me—it was brutal." The president was still holding daily press briefings on Covid. "After running over me with the bus on Monday, he backed over me on Tuesday," Mr. Kemp says. "I could either back down and look weak and lose all respect with the legislators and get hammered in the media, or I could just say, 'You know what? Screw it, we're holding the line. We're going to do what's right.' " He chose the latter course. "Then on Wednesday, him and [Anthony] Fauci did it again, but at that point it didn't really matter. The damage had already been done there, for me anyway."

The damage healed quickly once businesses began reopening on Friday, April 24. Mr. Kemp quotes a state lawmaker who said in a phone call: "I went and got my hair cut, and the lady that cuts my hair wanted me to tell you—and she started crying when she told me this story—she said, 'You tell the governor I appreciate him reopening, to allow me to make a choice, because . . . if I'd have stayed closed, I had a 95% chance of losing everything I've ever worked for. But if I open, I only had a 5% chance of getting Covid. And so I decided to open, and the governor gave me that choice.' "

At that point, Florida was still shut down. Mr. DeSantis issued his first reopening order on April 29, nine days after Mr. Kemp's. On April 28, the Florida governor had visited the White House, where, as CNN reported, "he made sure to compliment the President and his handling of the crisis, praise Trump returned in spades."

Three years later, here's the thanks Mr. DeSantis gets: This Wednesday Mr. Trump issued a statement excoriating "Ron DeSanctimonious" as "a big Lockdown Governor on the China Virus." As Mr. Trump now tells the tale, "other Republican Governors did MUCH BETTER than Ron and, because I allowed them this 'freedom,' never closed their States. Remember, I left that decision up to the Governors!"
What's utterly remarkable here is that readers gain an inside look into the difficult spot into which Trump's White House had placed Republican governors. The whole machinery of DC had been marshaled with Trump's approval. The order read: "indoor and outdoor venues where people can congregate should be closed." He issued this order on March 16 and expected full compliance, and then lobbied for trillions in welfare to the states to make sure they stayed locked down.
Only South Dakota with Kristy Noem refused. And for that she was dragged through the mud of media lies for two years because she allowed motorcyclists, for example, to organize and ride in her state. The fake studies coming out about the Sturgis bike rallies set a new low standard for real-time science.
Georgia is important because it was the first state to open. Trump tweeted his opposition to this move both in general and then, two weeks later, in opposition to Kemp's opening.
Every bit of documentation absolutely contradicts Trump's claim that he "left that decision up to the Governors" as a matter of his own intention. It was his intention to achieve what he later bragged he had done, which is "turned it off."
I won't belabor this anymore because we've covered this in more detail here and here.
And yet for weeks now, Trump has been telling visitors to Mar-a-Lago, and his coterie has backed him up, that he never locked down and only people like Kemp and DeSantis did this over his objections. Daily I get calls from people who are stunned that this outright attempt to falsify history is happening. But these days, it is just part of public life, I suppose.
This is why we must be grateful for people like Taranto for digging more deeply into the actual history of what happened in those fateful months from 2020 when life itself was completely upended by dreadful decision-making from the White House. If we had more journalists interested in what actually happened, rather than just pretending that either what happened was perfectly normal or that it didn't happen at all, we would be far closer to getting to the truth, and making sure that such a calamity never repeats itself.
WHO's Global Digital Health Certification Network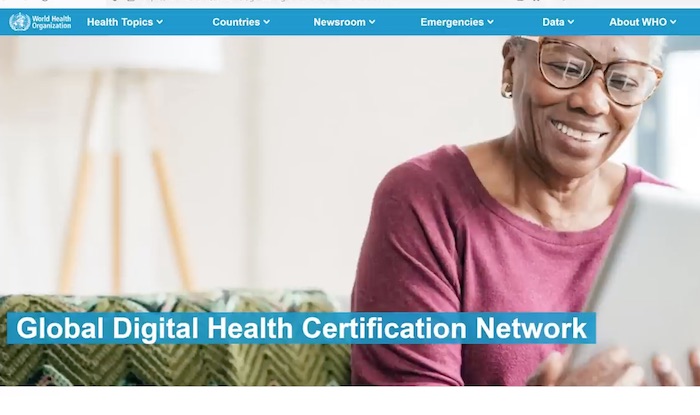 In order to prepare for a future pandemic, the WHO is looking to acquire your personal health information. This week, the World Health Organization and the European Union announced plans for the Global Digital Health Certification Network.
As British Health Researcher Dr. John Campbell explains, the plan is for the Global Digital Health Certificate to monitor the health status of everyone on the planet, and use this information to "facilitate global mobility". In other words there are plans to use your health status to determine your ability to travel, and to participate in other aspects of regular life.
With notes from the World Health Organization website, Dr. John Campbell explains the WHO's Global Digital Health Certification Network.
Dr. John Campbell's Presentation notes:
WHO's Global Digital Health Certification Network https://www.who.int/initiatives/globa…
WHO has established the Global Digital Health Certification Network (GDHCN). Open-source platform, built on robust & transparent standards, that establishes the first building block of digital public health infrastructure, for developing a wide range of digital products, for strengthening pandemic preparedness
Background Member States used digital COVID-19 test and vaccine certificates As the directing and coordinating authority on international health work, at the onset of the pandemic, WHO engaged with all WHO Regions to define overall guidance for such certificates and published the Digital Documentation of COVID-19 Certificates
https://www.who.int/publications/i/it… https://www.who.int/publications/i/it… there is a recognition of an existing gap, and continued need for a global mechanism, that can support bilateral verification of the provenance of health documents
The GDHCN may include Digitisation of the International Certificate of Vaccination or Prophylaxis, verification of prescriptions across borders
International Patient Summary Verification of vaccination certificates within and across borders Certification of public health professionals (through WHO Academy) Expanding such digital solutions will be essential to deliver better health for people across the globe.
The GDHCN has been designed to be interoperable with other existing regional networks EU-WHO digital partnership https://www.who.int/news/item/05-06-2…
• LIVE: WHO and @EU… https://commission.europa.eu/strategy… WHO and the European Commission have agreed to partner in digital health.
This partnership will work to technically develop the WHO system with a staged approach to cover additional use cases, In June 2023, WHO will take up the European Union (EU) system of digital COVID-19 certification to establish a global system, that will help facilitate global mobility
This is the first building block of the WHO Global Digital Health Certification Network (GDHCN)
Dr Tedros Adhanom Ghebreyesus WHO aims to offer all WHO Member States access, On the principles of equity, innovation, transparency and data protection and privacy Stella Kyriakides, Commissioner for Health and Food Safety
This partnership is an important step for the digital action plan of the EU Global Health Strategy, we contribute to digital health standards and interoperability globally
Thierry Breton, Commissioner for Internal Market The EU certificate … has also facilitated international travel and tourism I am pleased that the WHO will build on …. cutting-edge technology … to create a global tool against future pandemics
One of the key elements in the European Union's work against the COVID-19 pandemic has been digital COVID-19 certificates. WHO will facilitate this process globally under its own structure … allow the world to benefit from convergence of digital certificates. Expanding such digital solutions will be essential to deliver better health for citizens across the globe.
The WHO and the European Commission will work together to encourage maximum global uptake and participation.
Discovery Is the Covid Regime's Greatest Fear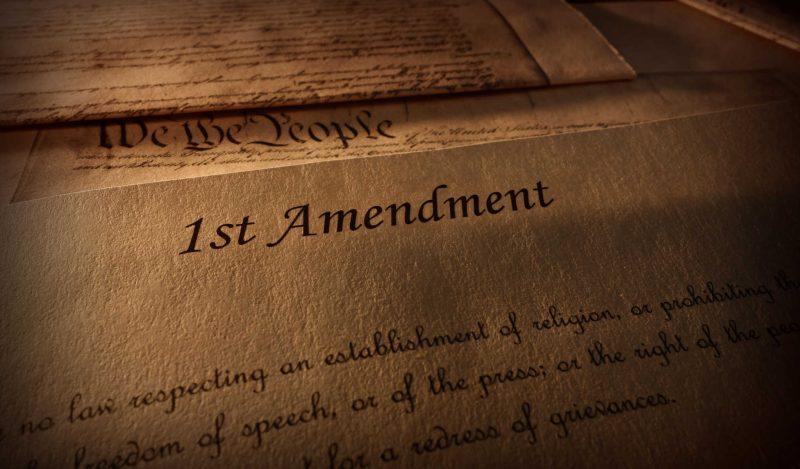 BY
BROWNSTONE INSTITUTE
The most recent batch of the "Twitter files" offers brief insight into the Covid regime's fear that the details behind their censorship and collusion will become public.
On Thursday, Alex Berenson posted a series of email correspondences between Twitter attorneys concerning his 2022 lawsuit against the company.
Last year, Berenson sued Twitter after the company issued him a "permanent ban" for his August 2021 tweet opposing vaccine mandates:
"It doesn't stop infection. Or transmission. Don't think of it as a vaccine. Think of it – at best – as a therapeutic with a limited window of efficacy and terrible side effect profile that must be dosed IN ADVANCE OF ILLNESS. And we want to mandate it? Insanity."
After a judge denied Twitter's motion to dismiss, the two sides reached a settlement agreement that reinstated Berenson's account and provided concrete evidence that government actors – including White House Covid Advisor Andy Slavitt – worked to censor criticism of Biden's Covid policies.
In the emails, Twitter's litigation team discusses the probability that they will lose the case.
"We believe our chances of success at the trial level are less than 50%," writes Micah Rubbo, Twitter's associate director for litigation. She then asks, "Are we willing to litigate and risk the potential public disclosure of *many* documents in order to prevent disclosure of some of them now?'"
Rubbo's comments reveal Twitter's primary motivation to settle the case. The company was not worried about monetary damages or regulatory fines; its concerns were entirely reputational. She focused on the risk of potential public disclosures, not the risk of losing the trial. Failure to reach a settlement jeopardized exposing the company's communications with government officials, law enforcement agencies, pharmaceutical companies, and other pro-censorship actors in the Covid regime.
Twitter did not settle with Berenson out of remorse for its actions or care for journalistic freedoms. It was a calculated decision designed to mitigate public relations backlash.
Berenson's reporting did not uncover the documents that the lawyers worried would become public, but the reaction indicates that any concessions would be better than discovery.
Now, Berenson has filed suit against President Biden, White House advisors, Pfizer CEO Albert Bourla, and Pfizer Board Member Scott Gottlieb for orchestrating a public-private censorship campaign against him.
In Berenson v. Biden: The Potential and Significance, we wrote:
The conspirators censored Berenson because he was inconvenient, not incorrect. Their ploy may backfire, however. Berenson v. Biden could unearth more information on the Covid era than his reporting would have ever uncovered.

Discovery and depositions from Pfizer and the White House would be the most valuable insight of the last three years – insight into the power structures that orchestrated lockdowns, censorship, forced vaccinations, school closures, economic upheaval, government overreach, and the merger of corporations with the state.
Berenson's latest reporting reinforces the potential backfire against the censors. They have jeopardized their regime by banning a tweet that would have been relatively inconsequential. Now, Berenson's suit threatens to uncover the inner workings of the censorship-industrial complex.
The revelations from Missouri v Biden (covered in a series here) are astonishing enough. They prove the existence of a vast, relentless, deliberate, communicative, and effective hegemon of control that impacts the news and information experience of every person connected to the Internet. It is still in full operation. The only real difference is that we know about it.
All indications are that the judicial system will favor a final and clean decision for free speech, even if that only comes at the hands of the Supreme Court at a much later date. That does not fix the continuing problem now and does not guarantee that government and business will not continue this in the future. But at least for now, there is some reason for hope that the Bill of Rights is not entirely dead.