WestJet says it's back online after global outage, but more disruptions expected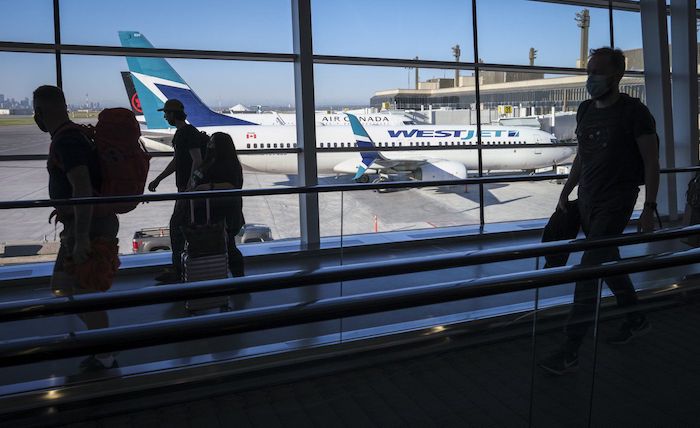 Travellers found themselves facing long lineups and cancelled flights on Sunday after a system-wide outage at WestJet airlines over the weekend.
The Calgary-based airline said it has resolved Saturday's outage, which affected its entire network, but cautioned further disruptions are expected in the days ahead.
Chief Operating Officer Diederik Pen released a statement on Sunday saying the outage was caused by a "cooling issue" in its primary data centre, and more than 200 flights had to be cancelled.
"Unfortunately, due to the scope of yesterday's network impact, we continue to see residual disruptions. Further delays and cancellations in the coming days will be required, as we work diligently to recover our operations," Pen said in the statement.
He said all systems were back online, but noted the airline is "still experiencing some instability."
Passengers, however, faced hours-long lineups to re-book cancelled flights, and some had already been through the process more than once.
"I don't know what you're hearing from WestJet but if they're saying things are going back to normal, it's just an absolute lie," said Andrew Moreau, a WestJet passenger speaking by phone from the Calgary International Airport.
Moreau, from Winnipeg, said he and two others were flying through Calgary on their way to Las Vegas on Saturday when they were told at the gate their flight was cancelled. After six hours in the terminal trying to book another flight, they were told nothing was available for Las Vegas, so the trio agreed they'd fly to San Francisco and drive the rest of the way.
But Moreau said as they sat at the gate on Sunday, the same thing happened — the flight was abruptly cancelled. They decided to abandon their trip and rebooked a flight back home to Winnipeg.
"This is what we've seen happen to just about everyone and we're starting to see the same people over and over again, being recycled through," Moreau said.
WestJet said the outage prevented its contact centre from accessing guest reservations.
It also apologized to customers for the inconvenience.
Pen asked passengers whose travel plans weren't "imminent" to refrain from attempting to contact the airline until 72 hours in advance of their flights to ensure staff are able to prioritize calls.
"We are undertaking a full review on this incident, and it is my sincere promise that we will find areas of opportunity to improve," Pen said.
Many passengers expressed frustration on social media about their difficulty obtaining information from WestJet, the long hours in lines, and their inability to reach airline staff by phone.
Moreau said the airline provided food vouchers and accommodations on Saturday night. At one point, he said his group considered driving to Las Vegas from Calgary.
"There were no cars available to do that type of a trip," he said.
This report by The Canadian Press was first published Nov. 6, 2022.
Food inflation in Canada shows signs of easing, but grocery prices to remain high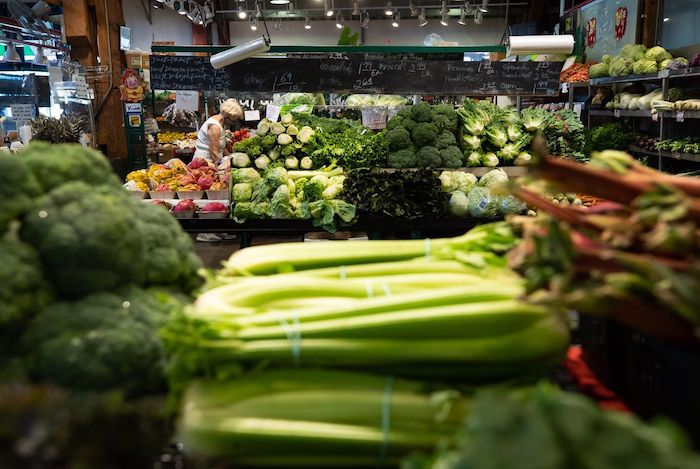 A woman shops for produce in Vancouver, on Wednesday, July 20, 2022. Food inflation appears to be easing in Canada but experts say consumers shouldn't expect lower prices at the grocery store. THE CANADIAN PRESS/Darryl Dyck
Food inflation appears to be easing in Canada, but experts say shoppers shouldn't expect lower prices at the grocery store.
Statistics Canada says the cost of groceries in February rose 10.6 per cent compared with a year before, down from an 11.4 per cent year-over-year increase in January.
Yet a falling food inflation rate doesn't mean the price of food is coming down.
Instead, it means prices are rising less quickly, signalling the worst of the era of grocery price hikes could be behind us.
Sylvain Charlebois, director of the Agri-Food Analytics Lab at Dalhousie University, says the food inflation rate is expected to continue to cool throughout the spring and into summer.
But he says Canadians may still experience sticker shock at the grocery store as some food prices are still significantly higher than a year ago.
This report by The Canadian Press was first published March 21, 2023.
Alberta moves to force oilpatch to pay owed taxes above 'threshold' amount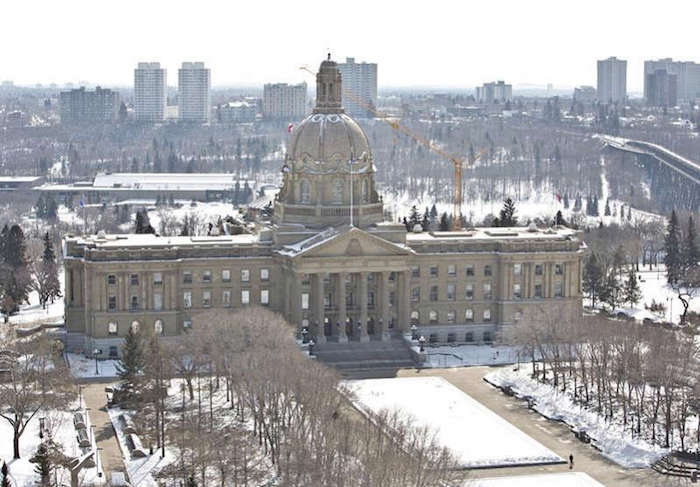 The Alberta government says it's moving to force oilpatch companies to make good on their unpaid municipal taxes.
Energy Minister Peter Guthrie says he's issued an order that blocks companies from acquiring or transferring licences on wells or other assets if their unpaid taxes exceed a threshold amount.
That threshold is yet to be determined and will be set by the Alberta Energy Regulator and Alberta Municipal Affairs.
Alberta Energy says in a release that once the threshold has been established, companies that don't meet it will be targeted for collection.
Rural Municipalities Alberta has said energy companies owe the municipal districts in which they operate a total of $268 million.
Paul McLauchlin of the group says the order will help reduce the unpaid tax burden on its members.
This report by The Canadian Press was first published March 20, 2023.
The Canadian Press