'We have made the impossible possible': Calgary, Edmonton celebrate mayoral firsts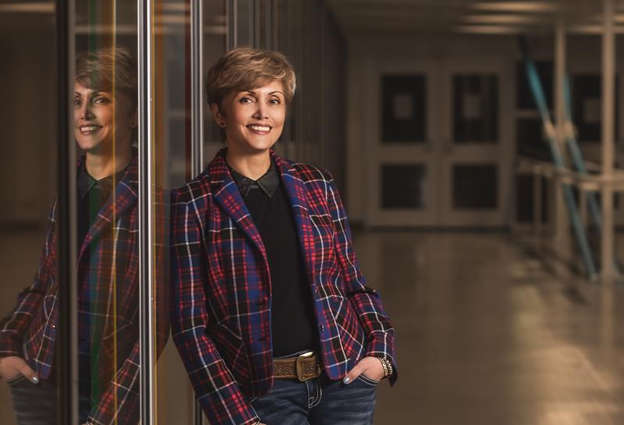 Alberta's two major cities are set to make history in their mayoral races after Monday's municipal elections across the province.
Jyoti Gondek is to become Calgary's first female mayor and Edmonton voters appear to have elected the city's first person of colour as mayor.
Gondek will replace Naheed Nenshi, who held the city's top job for more than a decade.
"Thank you, Calgary, with all of my heart," Gondek said late Monday during her victory speech. "Thank you for engaging in democracy and sending a clear signal about what our future looks like.
"Thank you for embracing a vision of promise and opportunity."
Nenshi responded to the unofficial results on social media.
"History. Made," he wrote as he congratulated Gondek on her win. He, too, made history as the first Muslim mayor of a large North American city. Earlier Monday, he thanked Calgarians for giving him the "honour of his life."
Gondek served as a city councillor in Calgary for four years, where she championed public transit, police reform and city growth.
Her mayoral campaign has focused on issues such as investing in transportation, getting more property tax dollars from the provincial government and making Calgary a "centre for excellence" to boost social, economic and environmental recovery.
In Edmonton, former federal cabinet minister Amarjeet Sohi, a Sikh immigrant from India, will likely become the first mayor of colour in the provincial capital.
"As an 18-year-old immigrant without much to my name, I had ambitions and dreams to build a better life in a new home — dreams that sometimes seemed impossible," Sohi said during his victory speech late Monday. "Today, because of you, because of everyone in this room, we have made the impossible possible."
He was a city bus driver and an Edmonton city councillor before entering federal politics and serving as Minister of Natural Resources and Minister of Infrastructure and Communities under Prime Minister Justin Trudeau.
Sohi will take over from Don Iveson, who announced he wouldn't run for re-election after serving two terms as mayor. In a statement, Iveson said Edmonton will thrive under Sohi's leadership.
"I've had the pleasure of working with Mayor-elect Sohi during his time as (a) city councillor and have always appreciated and been inspired by how hard he has worked for our community," said Iveson.
Both newly elected mayors were leading with about 45 per cent of the votes with almost all polls reporting.
The election results, which also included mayors, councillors and school board trustees across the province, will be made official Friday.
Edmonton Elections said more than 229,000 residents voted in the municipal election. In Calgary, voter turnout exceeded 382,000 people — though neither tally is finalized.
Provincial referendum questions on the federal equalization program and daylight time were also on the ballot. Elections Alberta said those results won't be available until Oct. 26.
Voters in Calgary were asked in a plebiscite about whether to return fluoride to the city's drinking water. Unofficial results show the majority voting in favour.
This report by The Canadian Press was first published Oct. 18, 2021.
Alanna Smith, The Canadian Press
Edmonton council to ask province to support new centre to fight downtown crime
By Fakiha Baig in Edmonton
City council has voted unanimously to ask the government of Alberta to support the creation of a hub in Edmonton's Chinatown where social workers, firefighters and peace officers could work together to reduce crime.
City administration submitted a report to council Monday that describes the proposed Healthy Streets Operations Centre.
David Jones, who is with the city and presented the report, told councillors it would not be a traditional police station.
"The people who will see the benefits of this include Chinatown residents and businesses, but also people who are on the streets who are vulnerable and being preyed on by some of the criminal element," Jones said.
The creation of the centre is one of several actions the city has promised to address a spike in violent crime downtown, in nearby Chinatown and on the transit system.
Edmonton police officers have already increased their presence in problem areas.
In May, Justice Minister Tyler Shandro used his ministerial power to demand a report from the city on what is being done to get crime under control.
Mayor Amarjeet Sohi said during Monday's council meeting that the city has delivered with its plan for the centre and now it is time for the province to step up.
"Edmonton gets the lowest per-capita funding to support ending homelessness compared to seven other cities (in Alberta). I think it's really important that we ask the people whose inaction has caused harm to the community to be stepping up," Sohi said.
"Most of the violence in Chinatown is related to houselessness … and addictions causing a lot of harm to the community and to individuals. We're asking city taxpayers to pick up the pieces or pay for the consequences of lack of investment in health and lack of investment in housing."
Sohi added he gets the sense the province wants to help.
The provincial government did not immediately respond to a request for comment.
The report says the centre will operate seven days a week, 21 hours a day, and could cost up to $18.1 million over the next four years.
The city and Edmonton Police Service could partially support the centre and Jones said there have also been offers from different businesses in Chinatown to provide a building for the hub at no cost.
But council voted in favour of asking the provincial government to determine how it can provide mental health, housing and shelter support.
Sohi said he plans to engage with the province and will report back to council on Aug. 15.
Jones said to get the centre up and running by next summer, the city aims to hire four peace officer sergeants, 16 community peace officers, two community safety liaisons and three firefighters or fire prevention officers.
The report said community members asked for increased security in problem areas and that building a centre in "hot spots" can effectively reduce crime. Research cited in the report has also shown it wont displace violence to other areas.
"Studies have consistently found no noticeable displacement and, in some cases, a diffusion effect, meaning that hot-spot policing reduces crime in the areas adjacent to the hot spots as well."
Dr. Temitope Oriola, a criminology professor at the University of Alberta, said the hub model has been around for at least a decade in Canada and the centre is a good start.
"The real test is to ensure it is not too heavily tilted toward and reliant on policing," he said in a email.
"The approach needs to have law enforcement as one of several critical components with people, community revitalization and customized social service at the epicentre."
Oriola added the centre would be most effective in reducing crime if it also goes hand-in-hand with other initiatives in the city that address addictions issues and homelessness.
"Employment created should also focus on those most directly connected to Chinatown," he said.
This report by The Canadian Press was first published on July 4, 2022.
—
This story was produced with the financial assistance of the Meta and Canadian Press News Fellowship.
Alberta expands its support for Ukrainians fleeing war and settling in the province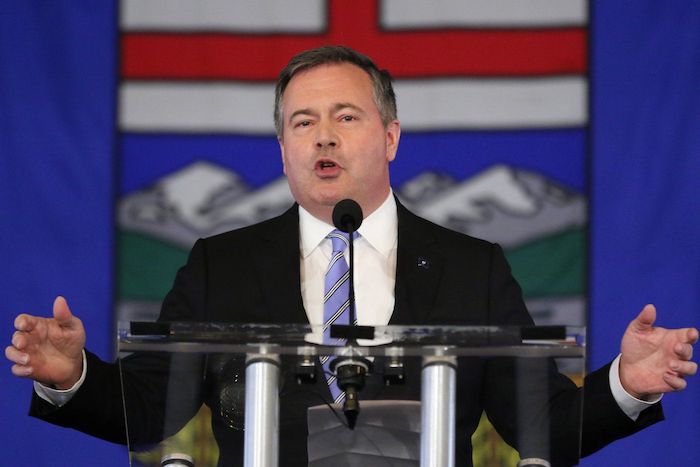 Edmonton – The Alberta government is expanding its support for Ukrainians coming to the province from the war-ravaged country.
Premier Jason Kenney said there's a special, deep connection between Alberta and Ukraine, with more than 369,000 Albertans who have Ukrainian roots.
"That is why we are proud to have opened our doors of refuge to Ukrainians fleeing the violence of that conflict," he said Monday at a news conference at the Ukrainian Cultural Heritage Village just east of Edmonton.
Kenney said more than 3,800 Ukrainians — many of whom are women and children because men are required to stay behind to help defend their nation — have already arrived in Alberta and thousands more are expected as the conflict continues into its fourth month.
"Starting July 25, Ukrainian evacuees arriving in Alberta will be eligible for new forms of aid," he said.
Those additional measures, he said, include temporary financial assistance for basic living expenses — such as food, clothing and rent — for up to six months. Anyone with children under the age of 12 would also be able to apply for child-care support for six months, said Kenney.
"This expanded support will be key for people whose lives have been thrown into chaos by the invasion," he said. "We can't take away their fears for those who have been left behind, but we can at least dispel the uncertainties that come with trying to start over and make ends meet in a new country."
Orysia Boychuk, president of the Alberta chapter of the Canadian Ukrainian Congress, said the income support and child-care subsidy are appreciated.
"We are confident this will definitely help support and contribute to the Ukrainian nationals' successful integration in Canadian society," she said at the news conference.
"We also thank the Alberta government for its unwavering support for the past four months as Russia continues to wage war on Ukraine."
Kenney said the additional supports are expected to cost between $15 million and $38 million, depending on how many Ukrainians arrive in the coming months.
The province has already provided money for settlement and language services, humanitarian aid and defensive equipment.
This report by The Canadian Press was first published July 4, 2022.
— By Colette Derworiz in Calgary