Vancouver pleased with short-term rental rules, but warns 'egregious' operators
Vancouver has seen an "incredibly high" number of property owners getting business licences for short-term rentals but there remain a number of people who are refusing to follow the rules, says the city's chief licence inspector.
The city brought in rules last September that require people who list rentals on vacation websites such as Airbnb and VRBO to obtain a business licence. At the time, there were some 6,600 illegal listings, Kathryn Holm said Thursday.
Holm said the number of active listings has dropped to 4,720 and some 2,628 business licences have been issued, which she described as better compliance than other cities around the world that have tried to regulate short-term rentals.
"That has been a very promising outcome of our program thus far, to see how many operators in Vancouver are willing and able to comply with our bylaws," she said.
"What has been continually not necessarily surprising, but interesting, is there are a number of consistently egregious operators that continue to persist to operate despite our legal efforts. We are continuing to focus on those operators and escalate our enforcement action."
As of March 6, the city had opened more than 2,000 case files and taken enforcement action against 820 suspected unauthorized short-term rentals. Enforcement action can include issuing tickets, injunctions, legal orders and prosecutions.
Three cases have gone through the courts so far. A commercial operator with 35 short-term rental listings at two properties was fined $20,000 for one property and a trial date is set for the second one. Two other operators pleaded guilty to violations and each was fined $2,500 in provincial court.
The city has issued 274 tickets. The fine for each offence is $1,000, but it can drop to $500 if an operator pays within 10 days. Holm said she did not know how many tickets have been paid, but the city has collected $32,000 in fines, indicating penalties have been collected on between 32 and 64 tickets.
"Our goal really is compliance. That's ultimately what we're striving for. The ticket is one of many tools to get to compliance," she said.
Holm said the enforcement regime is strong enough.
"It takes time to move forward with these legal actions in court, but … we are advancing cases through our court system," she said.
Vancouver's regulations mean operators must have a business licence, which costs $49 annually, and the licence number must be included in their listings. Operators can only advertise their main residence and must have permission from their landlord or condo board to list a property.
Jens von Bergmann, who founded the data analysis and visualization firm MountainMath and has been analyzing data from Airbnb, said it's unclear why so many operators are still not complying with the rules.
But he said city legal departments typically try to collect enough evidence to be certain they can win in court.
He said his research indicates that some licence holders are not renting out their primary residences. For example, about 150 are listing more than one entire home in Vancouver on Airbnb, suggesting they are also advertising at least one secondary residence, he said.
It's not known whether some of them are among the 820 being targeted by the city, but von Bergmann questioned why it has not revoked their licences.
"It's just really bad optics for the city," he said. "People, understandably, get quite upset about this. It's like: 'How come this person is still there?' "
Vancouver's rules are aimed at freeing up housing for long-term renters in a tight market. The city's regulations followed those of other jurisdictions including Portland, Ore., and Quebec. Toronto also introduced short-term rentals but an appeal of the rules has been delayed until August so they are not in effect.
While Airbnb has sometimes clashed with cities, including New York, when they crack down on short-term rentals, Holm thanked the company for helping enforce Vancouver's rules by removing listings that do not have a licence number.
Several operators have been found to operate 10 or more properties, she said.
"We are continuing to pursue them. We are not stopping."
Laura Kane, The Canadian Press
Ontario doctor alleged to have killed 4 people around same date in 2021: documents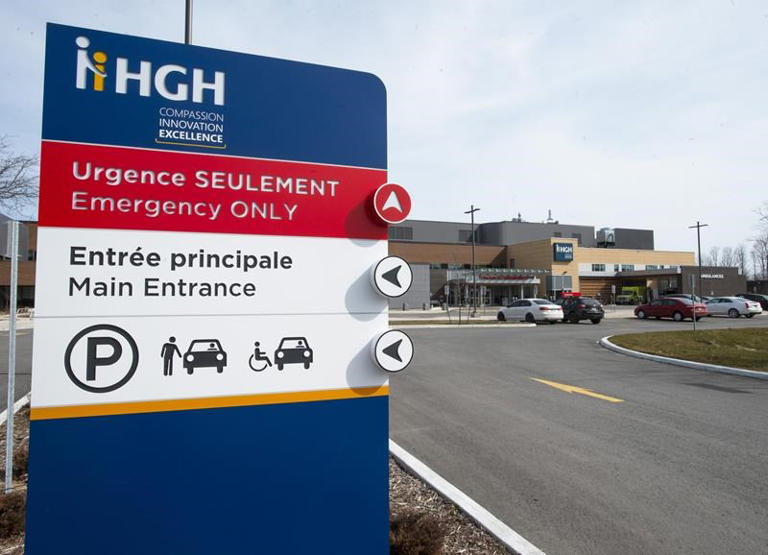 HAWKESBURY, Ont. — Court documents allege an eastern Ontario doctor killed four people around the same date in 2021.
Dr. Brian Nadler was initially charged with first-degree murder last year in the death of 89-year-old Albert Poidinger at the Hawkesbury and District General Hospital.
At the time, police said they were investigating the doctor in connection with several other deaths at the hospital.
Ontario Provincial Police laid three additional charges of first-degree murder against Nadler on Wednesday, in the deaths of 80-year-old Claire Briere, 79-year-old Lorraine Lalande and 93-year-old Judith Lungulescu. But they declined to provide details on the new charges, including when and where the three died.
Court documents allege Poidinger was killed on March 25, 2021, and the three others "on or about" that date.
The documents say Briere, Lalande and Lungulescu also died in Hawkesbury, Ont.
Nadler's lawyers have said their client maintains his innocence.
In a statement issued Wednesday, Brian Greenspan, David Humphrey and Naomi Lutes said Nadler provided "excellent palliative care" to the four patients, who they said died from COVID-19.
The doctor was released on bail in July of last year, and his lawyers said he was released again under the same conditions after his arrest this week.
Those conditions include that Nadler remain in Canada, reside at an approved address and notify police of any address change. He is also forbidden from practising medicine and from communicating with employees, patients and relatives of patients at the Hawkesbury hospital.
The case is set to return to court on Sept. 7.
This report by The Canadian Press was first published Aug. 19, 2022.
The Canadian Press
MPs plan visit to Taiwan this fall if trip budget approved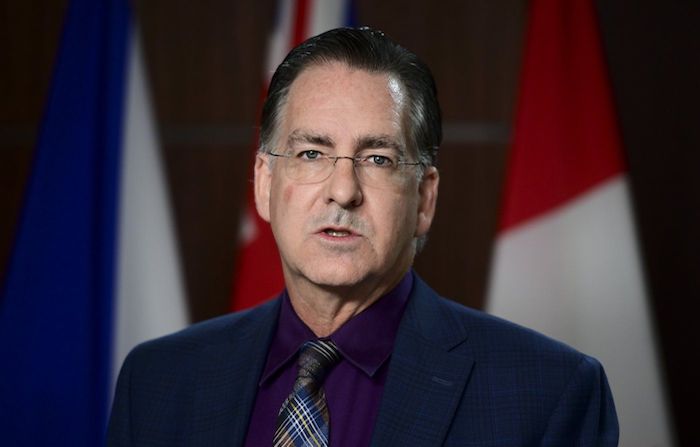 By Marie Woolf in Ottawa
A committee of Canadian MPs is seeking budget approval to make a trade trip to Taiwan this fall despite fears that the plan risks escalating tensions with China.
The House of Commons international trade committee is planning to visit Taiwan and Singapore, although the Commons has not yet approved the committee's budget for the trip.
New Democrat MP and committee member Brian Masse says Canadians "must support other democracies that have fought for their rights and freedoms."
"A fall trip across Asia to improve trade relationships, which would include a visit to Taiwan, has been in discussion at the standing committee on international trade," Masse said.
"Although the trip is still in the planning stages, the NDP is very supportive of developing stronger Canada-Taiwan relations and taking this opportunity to improve our trade relationship with Taiwan."
Conservative MP and committee vice-chair Randy Hoback said MPs on a Canada-Taiwan parliamentary "friendship group" used to go to Taiwan around twice a year before COVID-19 restricted travel.
Hoback has previously visited the island, which is located around 100 miles off the coast of southeastern China, with the group.
But the Tory MP said he would want to consult Global Affairs Canada before making the trip now. "There's no intent on my part to antagonize China," he said.
Earlier this month, China condemned a trip to Taiwan by U.S. House of Representatives Speaker Nancy Pelosi.
China regards the island of Taiwan as its territory and Beijing imposed sanctions on Pelosi in retaliation to her visit and held military drills around Taiwan.
During Pelosi's visit, Foreign Affairs Minister Mélanie Joly urged China to de-escalate tensions, saying legislators often make international visits and they should not be used to justify China's decision to stage military drills.
Emily Williams, a spokeswoman for Joly, said Wednesday that "Parliamentary associations and friendship groups travel regularly and we respect their independence."
"Canada continues to have strong and growing trade and people-to-people ties with Taiwan," she said. "As stated in the G7 foreign ministers' statement on the Taiwan Strait, Canada is committed to maintaining the rules that have ensured peace and stability for decades, including across the Indo-Pacific region."
The Taipei Economic and Cultural Office in Canada said it would give the Parliamentary committee "full support" for a visit that would "facilitate further dialogues" on issues including trade and investment, education and technology.
"By visiting Taiwan and connecting with Taiwanese legislators, Canadian Senators and MPs will gain a better understanding of Taiwan's development, its role in the region, cross-Strait relations and other latest political and economic developments," a spokeswoman said.
This report by The Canadian Press was first published Aug. 17, 2022.