Vaccines, masks required at universities despite broader relaxing of restrictions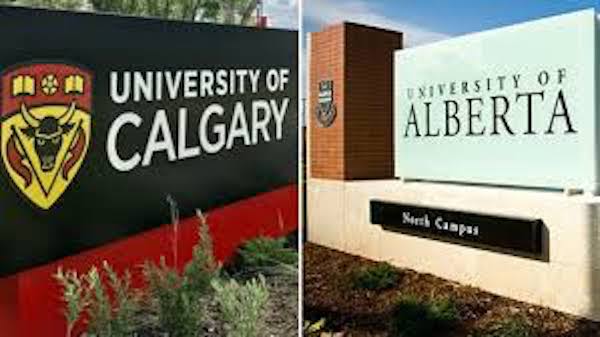 Several Canadian universities are maintaining COVID-19 precautions such as vaccine mandates and masking for students attending in-person classes even as governments roll back pandemic restrictions.
In Ontario, Western University, York University and the University of Guelph say they're keeping their COVID-19 vaccination and masking requirements in place for students and staff until at least the end of the current winter semester.
Other schools in Ontario, including the University of Toronto, say they aren't making any changes to their COVID-19 vaccine policies and continue to consult with the government and public health officials on the issue.
Ontario's top doctor said last week that vaccine policies at post-secondary institutions have served their purpose and should be dropped.
The province is ending its vaccine certificate system on March 1, when capacity limits in public settings and restrictions on social gathering sizes will fully lift as well, though masking requirements will remain for now.
In Alberta, the University of Calgary and the University of Alberta say they're suspending their vaccination mandates when on-campus learning resumes next week but will keep their masking requirements in place despite the province's plan to drop that measure as of March 1.
This report by The Canadian Press was first published Feb. 22, 2022.
The Canadian Press
Future of Energy is Here – Province of Alberta pitches Alberta and Albertans at 2022 Energy Council conference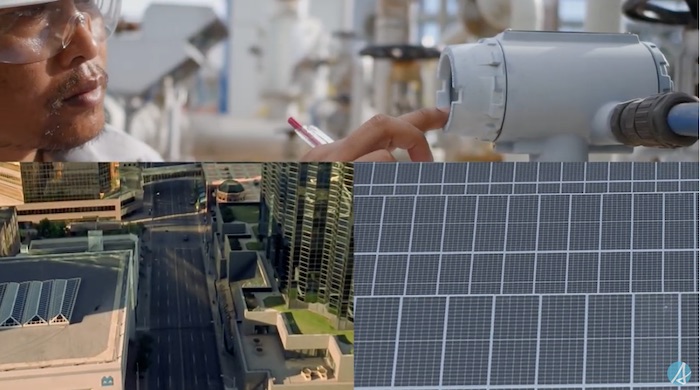 Alberta's Energy Minister Pete Guthrie is making a powerful presentation to state and provincial legislators from across the United States and Canada at the Energy Council's Global Energy and Environmental Issues Conference in Banff.
It's a convincing pitch on behalf of energy workers, and Alberta taxpayers who rely so heavily on the province's most lucrative industry. The presentation is boosted by this video profiling Alberta's stable, abundant and environmentally responsible energy supply.
Energy Minister Pete Guthrie issued the following statement on Alberta's energy sector at the 2022 Energy Council conference:
"Energy matters now more than ever. This year, we've seen how geopolitical events and volatile energy markets can impact the lives of people throughout the world. It matters where the energy that powers our homes, our economies and our lives comes from.
"The world needs a solution for long-term energy security that is also responsible, reliable and affordable. That solution is Alberta.
"It's in this spirit that Alberta is proud to host the Energy Council's Global Energy and Environmental Issues Conference in Banff. We are promoting our energy sector to more than 160 participants – including state and provincial legislators from the United States and Canada.
"During the conference, we will focus discussions on the future of the energy industry, the strength and security of the North American energy system and the role Alberta has to play.
"Alberta is the global leader in responsible energy development that the world needs. We have the innovation, technology and expertise needed to produce responsible energy. We have the highest human rights, labour and environmental standards. We have Canada's fastest-growing renewable energy sector. On top of all that, we are rapidly developing carbon capture and storage and lowering emissions, with the Pathways Alliance targeting net zero by 2050.
"Our government firmly believes Alberta is the key to energy security for North America and the world. Our track record speaks for itself. Last year, about 62 per cent of the crude oil imported to the United States came from Alberta – that is 10 times more than their oil imports from Saudi Arabia, and over four times more than all of OPEC. Every barrel that comes from Alberta helps replace one produced by countries that do not adhere to our high environmental and social standards. Our province has one of the largest oil reserves in the world, and we are ready to supply nations around the world with our reliable and responsibly produced resources.
"Alberta's support of research and innovation excellence ensures that innovators can continue to make groundbreaking discoveries, commercialize game-changing emissions-reducing technologies and solve some of the industry's biggest challenges.
"The future of energy is here. It's Alberta."
Ice Explorer rollover investigation complete – No criminal charges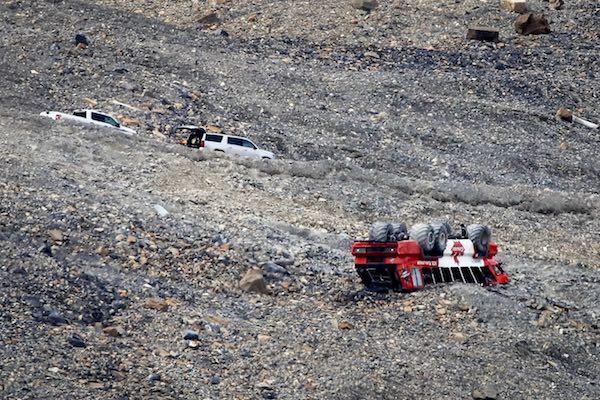 Submitted by Alberta RCMP
Jasper RCMP investigate Ice Explorer rollover in the Columbia Icefields – Update #7
The RCMP have completed their investigation into the tragic events of the Ice Explorer rollover in Columbia Icefields on July 18, 2020. The RCMP have shared all requested investigative material gathered during the criminal investigation with the Ministry of Labour as required by the Alberta OH&S Act. While the RCMP is aware of the charges resulting from the regulatory investigation, the criminal standard is high and the criminal investigation is independent, separate and parallel to the OH&S investigation.
Upon consultation with the Alberta Crown Prosecution Service, the RCMP have determined that no criminal charges are warranted in this investigation. This determination brings the RCMP's criminal investigation to a close.
This investigation was of the utmost seriousness and was complex, both factually and legally.
Our thoughts continue to go out to the families of the deceased and the injured, and to all who have been impacted by this tragedy.
No further details can be shared at this time.