UN food chief warns Horn of Africa famine imminent, if global crises left unchecked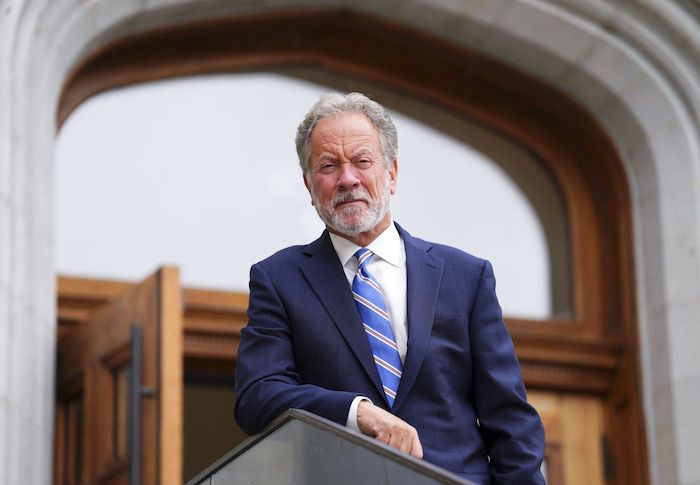 By Dylan Robertson in Ottawa
The head of the World Food Program is urging countries to follow Canada in trying to avert a looming famine in East Africa, which he warns could get even worse due to sanctions against Russia.
David Beasley, the American who leads the United Nations agency, said the number of people in acute need of food has multiplied by four since 2017.
"The world is in a very fragile state. We can't, in my opinion, take much more," he said in an interview.
"If we have a massive earthquake, or a volcano, or something in the next six months? Holy mackerel, all the fire trucks are out."
His gravest concern is for the Horn of Africa, a region that spans all of Somalia and large swaths of Ethiopia and Kenya. The past five consecutive growing seasons have all had a drought, and armed conflict has emboldened some militias to withhold access to food.
On a visit to the region last month, Beasley was taken aback to learn that food aid is now reaching farmers and ranchers, he said. Before, they occasionally got equipment to help with farming, but they hardly ever needed actual food.
"The amount of dead animals that I saw was extraordinary," he said. "The Horn of Africa is a picture-perfect scenario of a catastrophe."
Beasley started his job in March 2017, overseeing an organization that provides everything from school meals to farming machines to the world's poorest.
At that time, 80 million people were in acute food insecurity, meaning they are either malnourished or cutting back on essentials to feed themselves.
That number rose to 135 million by the time the COVID-19 pandemic started in early 2020, due to wars and climate change.
At the start of this year, 276 million people were in need, in part due to supply-chain shocks and a drought in Afghanistan, where the Taliban takeover has plunged the country into an economic crisis.
Since Russia's invasion of Ukraine in February, the number of people in acute need has risen to an unprecedented 345 million.
The invasion has drastically reduced grain exports from Europe's breadbasket and caused a jump in oil prices, which Beasley said is costing his organization an extra $75 million U.S. each month.
"Right now in our operations, we're having to take food from hungry children to give to starving children, because of a lack of funding," he said during a Tuesday visit to Ottawa.
Food prices dropped this year when grain gradually started to leave Ukraine's main port, Odessa, but they remain the highest in a decade.
Western sanctions on Russia include some exemptions for certain types of food and fertilizer, but Beasley said global powers need to further compromise. If regions that are not facing climate woes don't receive enough fertilizer, they won't be able to ramp up their production, he said, and millions will die.
"Regardless of whether you love or hate Russia, you've got to get these fertilizers out," he said.
"We very well could go from a food-pricing problem right now to a food availability problem in 2023, and that's my grave concern."
Beasley said Canadian governments under Liberal and Conservative leaders have been "a great voice for food security globally," as have the U.S., Germany and France.
Prime Minister Justin Trudeau cited global food security as a priority going into the United Nations General Assembly last week, but the New York meetings were dominated by news of Russia ramping up its war in Ukraine.
Canada has long been among the top five donors to the World Food Program, with Ottawa pledging US$360 million this year and earmarking funding for future years so officials can plan ahead.
"It's huge; it's a godsend. But other countries, like the Gulf states, have got to step up," he said.
"I'm jumping up and down, trying to get the world leaders to recognize (that) everyone's got to engage."
Beasley, the former Republican governor of South Carolina, said people should see development aid as a hedge against more expensive crises.
He said challenges such as COVID-19 and inflation have the developed world questioning the virtue of helping foreigners, but he argued that not intervening will drive conflict and mass migration that will only end up being more expensive for the west.
"I've seen it first hand; it will cost a thousand times more if we don't go down and help people where they are."
This report by The Canadian Press was first published Sept. 28, 2022.
Ottawa, air sector discuss industry concerns ahead of winter travel season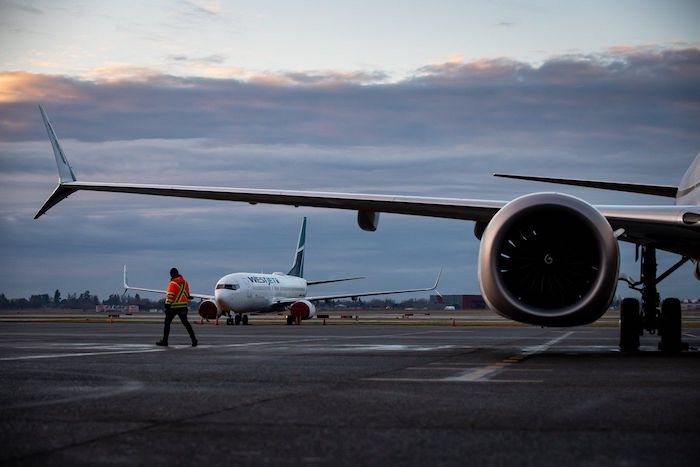 By Caitlin Yardley in Montreal
Delays at security check-in and other problems at Canada's airports were among the concerns raised Thursday as the air travel industry came together ahead of the busy winter travel season, but the sector warns more remains to be done.
Minister of Transport Omar Alghabra convened the summit for the industry to discuss such issues as transparency, accountability and passenger rights.
"The air industry was devastated by the COVID-19 pandemic," said Alghabra in a press release "Last summer, the industry faced a new crisis of congestion and delays."
Alghabra noted that passenger volumes rose 280 per cent between February and June. The high passenger volumes and inadequate staffing levels contributed to a summer of lost baggage and flight disruptions, during which Toronto's Pearson International Airport had the world's worst record on delayed flights.
With the peak winter travel season around the corner, passengers and industry alike are concerned that similar problems may emerge.
Key issues discussed at the summit include the persistent labour shortage, inflation and loss of revenue, Alghabra said in a phone interview.
He said despite the remaining pilot shortage, air sector staffing is mostly back to 2019 levels, but problems around training delays such as security screeners remain.
"It takes some time to train an employee in the sector," said Alghabra.
The head of the Canadian Airport Council says that capital expenses are a concern, as Canadian airports took on $3.2 billion in debt to continue operations during the pandemic.
"Servicing this debt and paying deferred rent to the federal government will make it difficult to finance the infrastructure projects that are vital to airport operations," Monette Pasher said.
She said there is a need to adopt digital solutions that will streamline border crossing and security processes and for more data transparency.
Alghabra says the federal government has increased collaboration with the airlines and airports to ensure that the required operational procedures and resources are in place for the holiday season.
A spokeswoman for the Greater Toronto Airports Authority, Tori Gass, says it has worked closely with airlines and government and that the airport has seen significant improvements since the summer.
Even so, the transport minister warned that some measures discussed at the summit will not be in effect in time for the winter travel surge.
While Canada's air sector has come a long way from the worst days of the pandemic, Pasher said the industry still has a long way to go.
"We want Canadians to be able to travel to their destination, either celebrate the holidays with their family or go on a vacation. We want to make sure that the system is prepared and ready for this," said Alghabra.
This report by The Canadian Press was first published Nov. 24, 2022.
Putin claims West seeks global domination by using Ukraine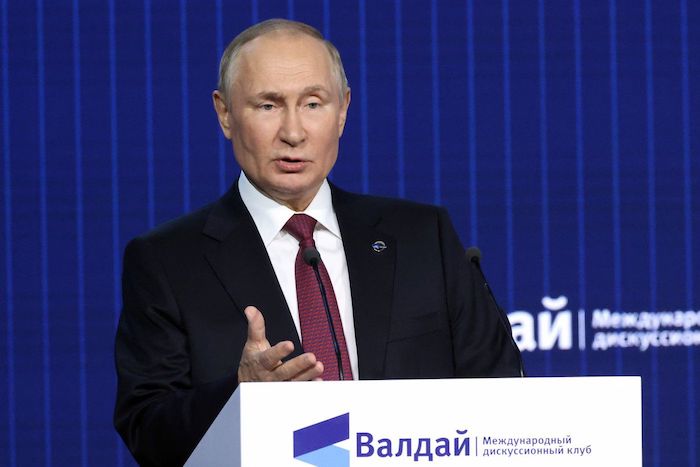 MOSCOW (AP) — Russian President Vladimir Putin on Thursday sought to cast the conflict in Ukraine as part of what he described as efforts by the West to secure its global domination that are doomed to fail.
In a long speech at a conference of international policy experts, Putin accused the U.S. and its allies of trying to dictate their terms to other nations in a "dangerous, bloody and dirty" domination game.
Putin, who sent his troops into Ukraine on Feb. 24, has cast Western support for Ukraine as part of broad efforts by Washington and its allies to enforce its will upon others through what they call a rules-based world order. The Russian leader claimed that the Western policies will foment more chaos, adding that "he who sows the wind will reap the whirlwind."
Putin claimed that "humankind now faces a choice: accumulate a load of problems that will inevitably crush us all or try to find solutions that may not be ideal but working and could make the world more stable and secure."
He argued that the world has reached a turning point, when "the West is no longer able to dictate its will to the humankind but still tries to do it, and the majority of nations no longer want to tolerate it."
The Russian leader said Russia isn't the enemy of the West but will continue to oppose the purported diktat of Western neo-liberal elites, accusing them of trying to subdue Russia.
"Their goal is to make Russia more vulnerable and turn it into an instrument for fulfilling their geopolitical tasks, they have failed to achieve it and they will never succeed," Putin said.
The Russian president reaffirmed his long-held claim that Russians and Ukrainians are part of a single people and again denigrated Ukraine as an "artificial state," which received historic Russian lands from Communist rulers during the Soviet times.
Speaking about the Ukrainian conflict, Putin said he thinks "all the time" about the casualties Russia has suffered in the conflict, but insisted that NATO's refusal to rule out prospective Ukraine's membership and Kyiv's refusal to adhere to a peace deal for its separatist conflict in the country's east has left Moscow no other choice.
He denied underestimating Ukraine's ability to fight back and insisted that his "special military operation" has proceeded as planned.
Putin also acknowleged the challenges posed by Western sanctions, but argued that Russia has proven resilient to foreign pressure and become more united.